The Scorpio New Moon Is Here to Heal Your Relationship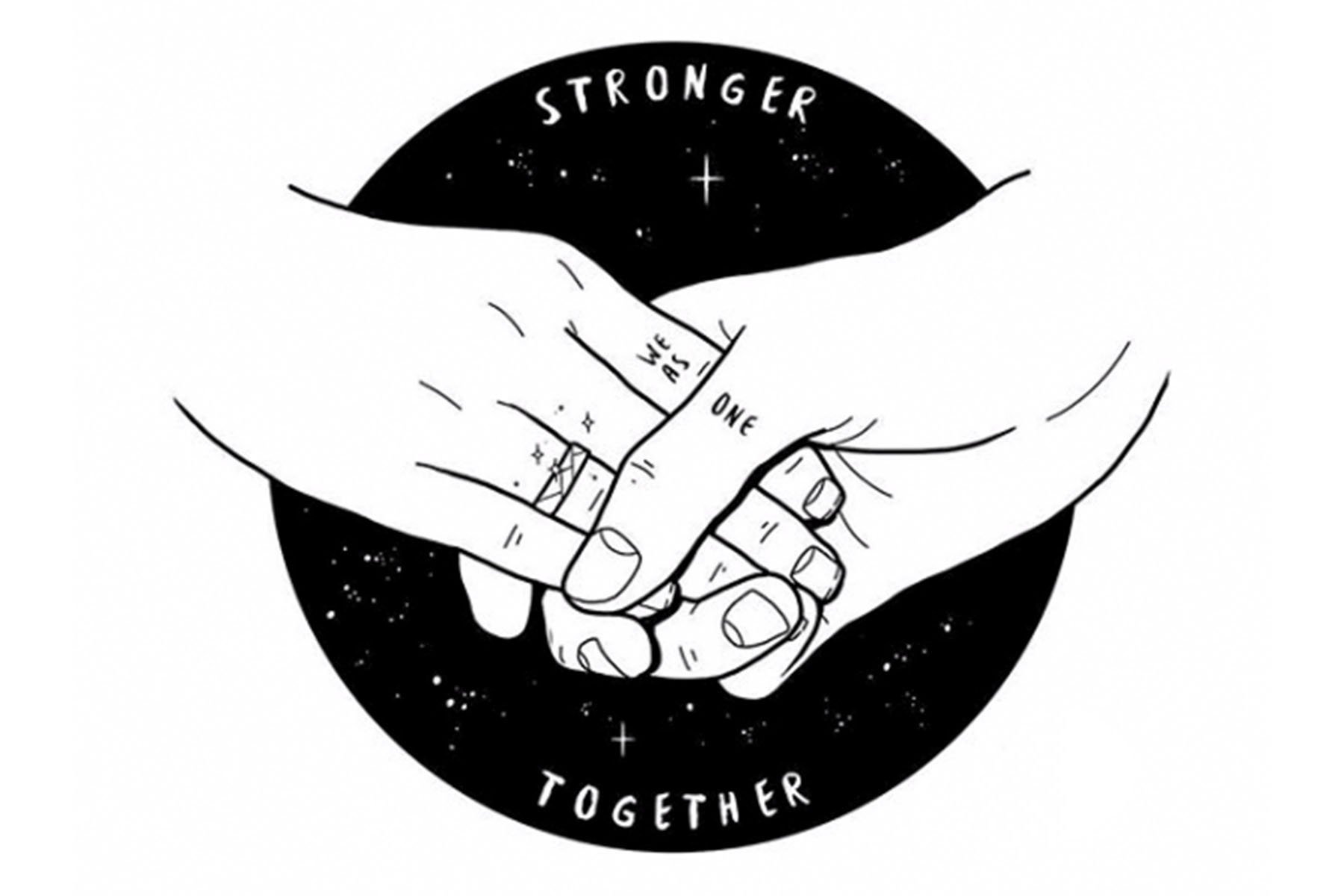 After months of searching in the dark for answers to some of your biggest relationship questions or fears—all of a sudden, a light turns on. Thankfully, this new moon will reveal a way forward.
The new moon in Scorpio on October 27, 2019 at 8:37 pm PT will bring swift, sudden, and unexpected insights about your true needs. Instantly, you'll understand how to re-adjust your relationships in more diplomatic ways that will satisfy your soul.
This will require you to work with people in totally different, even opposite ways, which could feel scary and unknown. But with Mars in diplomatic Libra, people will be putting on a friendly face in order to help guide these major shifts.
So, don't worry if your confidence wavers, or if you make a minor mistake. People will be very forgiving, and willing to lend a helping hand to pick up the pieces.
Read Me: Things You Should (and Shouldn't!) Do During a New Moon
How to Heal Your Relationship During the Scorpio New Moon
Conversations will be beneficial throughout this time, helping you to get the bottom of any lingering relationship issues so that you can finally turn them around (thanks to Mercury and Venus conjunct in Scorpio). It's best to speak your truth here.
Conversations will help, but so will Mercury. As Mercury prepares to turn retrograde, the conditions could not be more favorable for positive reconciliations.
Read Me: Never Do These Things During Mercury Retrograde
Just make sure to be patient and pace yourself. Mars in Libra is not known for its swiftness, especially with Mercury currently in shadow. Take the time to have the right conversations with the right people—personal adjustments should follow!
How the Scorpio New Moon Will Affect Your Relationships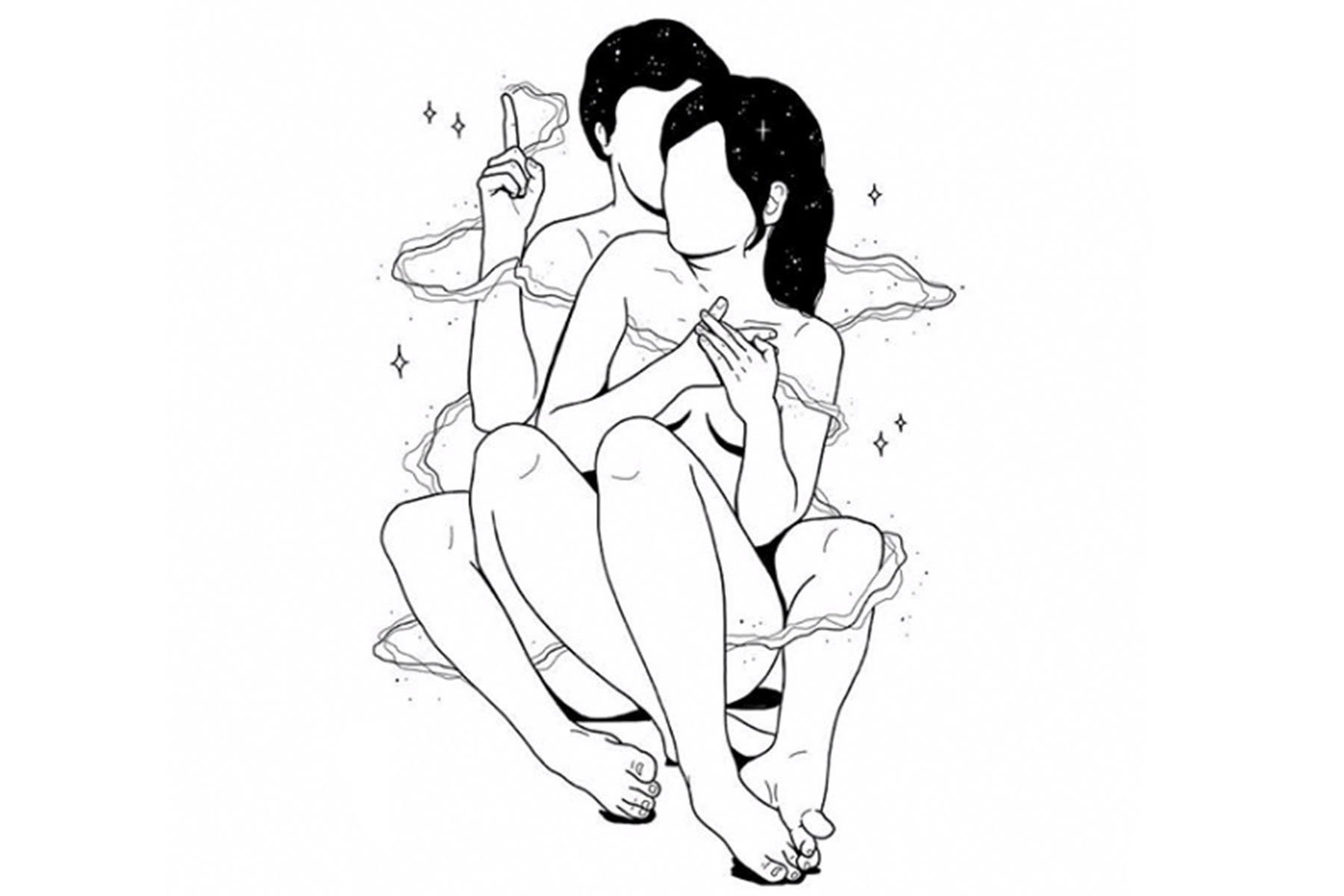 Photo courtesy of @broken_isnt_bad
Aries
This new moon will shed insight on what your soul needs to do, create, or adjust to feel more stable. Not only will you be asked to re-align yourself, but you'll also be asked to open up to others and ask for help. (Not quite an Aries strong suit.) Heart-to-heart communication is the only way to open yourself up to new ideas instead of sticking to routine. Doing this may help your finances at this time.
Taurus
You, Taurus, will be asked to reach deeper in your connections with others. Your partnerships can only grow so much if you don't seek beyond your routine. Conversations around this time will expose your feelings and needs, but it's the only way to make sure they're met. It'll help guide you forward.
Gemini
This new moon will focus heavily on work-life balance for you, Gemini. You need to re-organize your day-to-day. To do this, you may have to change the way you work with people so that you can be happier, and feel more confident, stable, and secure. But it will be worth it. Conversations about what's important will help your life function more smoothly.
Cancer
It's time to focus on what truly makes you happy, as you may have delegated your needs to the backseat recently. You may have to change the way you work with your family or loved ones (as a Cancer, putting your needs first isn't exactly natural to you), but this is crucial in order for you to come to terms with what's missing. Speak deeply about what's in your heart to bridge any personal divides.
Leo
This moon is asking you what you need to feel more at home in your life—what needs to change in order to create a space between the world and your career? In order to do this, you might want to speak less about the details of your life, and more about your spiritual needs, Leo. These convos will make you feel vulnerable, but they will also allow you to better connect with home and family.
Virgo
Being a Virgo means you are innately drawn to the outside world, as opposed to your inside feelings. This moon is going to highlight the things you haven't said. You may have to change the way you see yourself, or handle your finances, so that you can connect with different groups of people. However, it will be worth it. Conversations about where you currently are right now (and what you ultimately want) can help.
Libra
Feeling a little under-confident these days? Connecting more with people who support your personal truth may be the answer during this time. You may have to let go of an old home or way of experiencing the world so that you can pursue a career or life direction that is better for you and will put you more at ease. Conversations about money, your gifts and talents, your values, and your personal needs will be key.
Scorpio
This moon focuses on your relationships; it's high time you created better, more equal partnerships with others. In order to do this, think about exposing both your current feelings and scars of the past. It's not always fun to talk about it, but it's necessary to move in a positive direction. Conversations about what you really want to be fulfilled and get your own needs met will be key.
Sagittarius
Sagittarius, it's time to honor your personal truth. What does your soul need in oder to overcome the past? You may have to adjust the way you envision your finances and your own self worth so you can connect with people more intimately and create a life you really want—but it will be worth it. Some deep, personal reflection into your past habits and patterns, and your own truth, will be key.
Capricorn
You work hard at everything you do; there's no doubting that Capricorn work ethic. But some of your friends, coworkers, or colleagues might not be as appreciative as they should of your support. This new moon asks you whether changing your career or the path you're going in would be best in order to make space to connect with other people in more committed ways. Conversations about what you deeply want or envision for your life will be key here.
Aquarius
When it comes to career and life paths, you know there's a more stable and secure way of living out there. To get there Aquarius, you may have to change or let go of some outdated beliefs about yourself so that you can allow a different perspective or identity to unfold, but it will be just what you need to advance. Conversations about how you work with other people to get the the life you truly want will be key.
Pisces
Prepare for unexpected insights about what your soul needs to break free from the familiar and mundane Pisces. Time to reach for exciting adventures and experiences that delight you. You may need to separate from a friend group, or let go of some old goals or dreams, so that you can do more of the things you love and enjoy. During this time, conversations about traveling, studying, moving, or pursuing a new passion will be key.
Lead photo courtesy of @broken_isnt_bad