Beware: the Virgo New Moon Is Bringing Out the Skeletons in Your Closet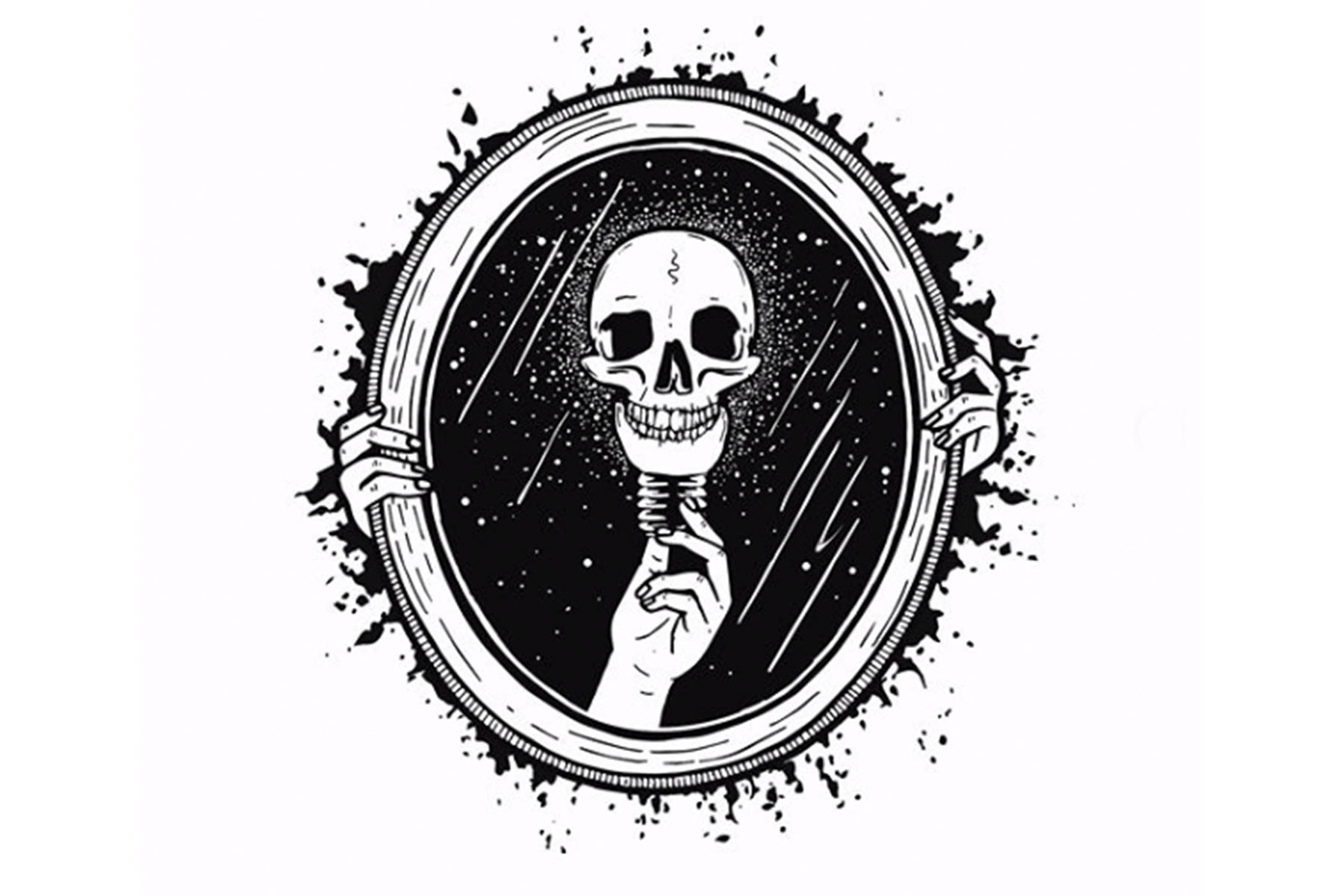 Oof, prepare for some heavy and traumatic issues to surface… because you'll have nowhere to hide. Even worse, you'll have no choice but to talk about them with others.
The new moon in Virgo on August 30, 2019 at 3:36 a.m. PT—with its compromising and communicative energy—will push you to start having some serious conversations about the past to help you make important decisions about what needs to occur so you can move on.
Thanks to a conjunction between Mars (planet of passion) and Venus (planet of sociability), both in earth sign Virgo, you'll be motivated to negotiate with important people in your life involving these festering situations. This could lead to better insight and solution.
While these convos may be intense (and downright terrifying to start), there is a lot of support at this time, with Mercury (planet of communication) in Virgo in its sign of exaltation. For you to truly face the problems, do the small things that are in your power in order to make big headway to overcome them.
More importantly, you'll need to take things that are discussed and put them into action in a practical and productive way. Try your best to keep your cool as you discuss these heavy issues; be open to new solutions and lead with your heart. After this point, you'll be able to release the past in order to step into newer and more exciting chapters. And those issues may not look so scary after all…
Here's how the new moon will affect your sign.
Read This Now: Things You Should (and Shouldn't) Do During a New Moon
The Skeletons Your Sign Will Face During This New Moon in Virgo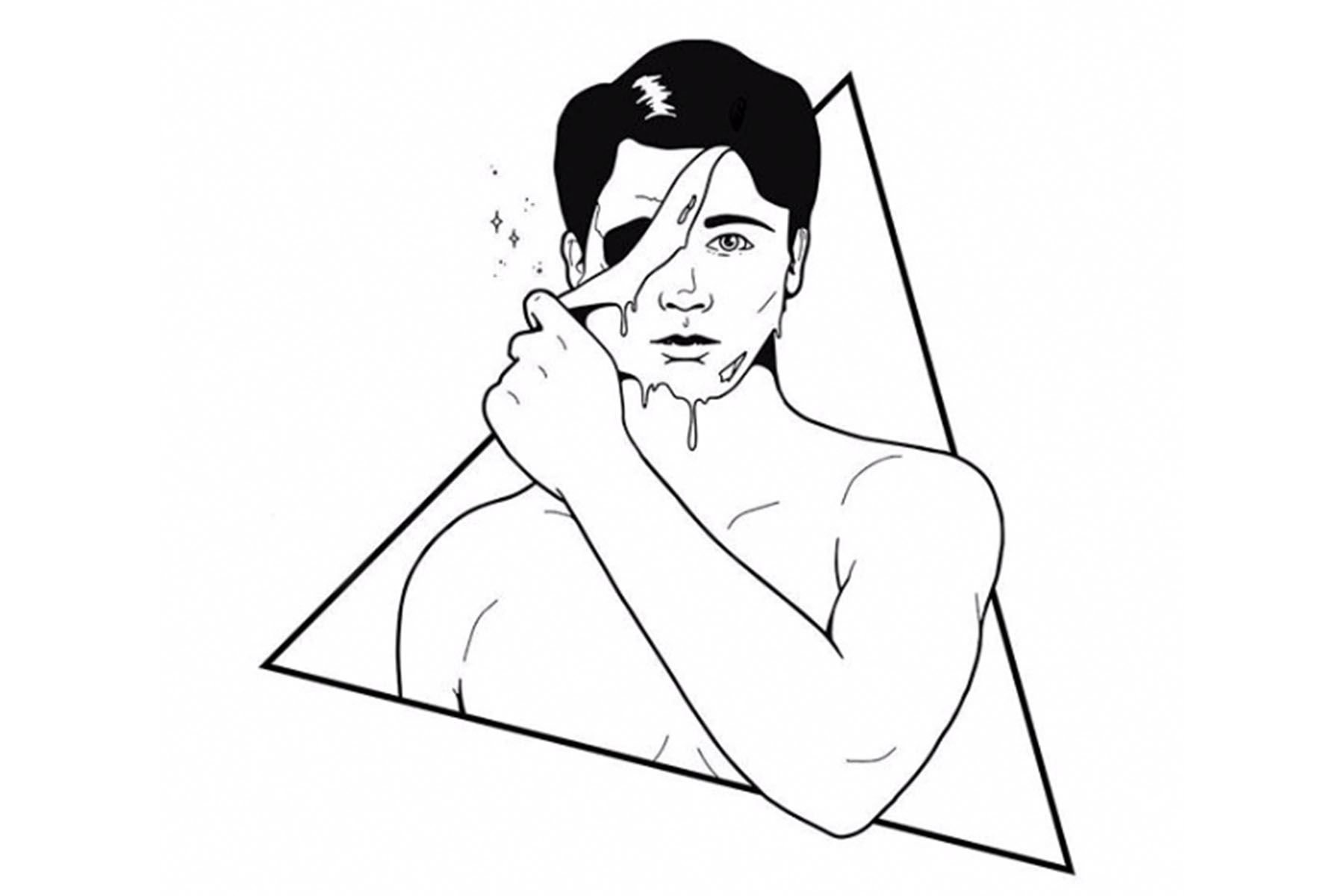 Courtesy of @broken_isnt_bad
Aries
Your career has been weighing heavily on your mind. Making money in more stable ways that use your natural Aries talents is key right now. These conversations can then open the doors for you to do something new or different that makes you feel more comfortable and allows you to work better with your home or family.
Read your full Aries monthly horoscope.
Taurus
Are you truly happy in life, Taurus? This self-reflective question could have you thinking of ways to use your talents and bring in more money in a way that makes you feel more confident. These thoughts and conversations will then help you to be more open about your heart's desires (especially with family) in order to create the life you really want. It'll help you partner with people more deeply and intimately.
Read your full monthly Taurus horoscope.
Gemini
There may be a lot of conversations this month about your deepest emotional needs Gemini, particularly surrounding your home and family. Is there something to be addressed here? Because of it, you may be considering moving homes or changing up your house in some way. These conversations will help you to step into new chapters in your relationships, where you feel more confident about yourself, what you have to offer, and your finances.
Read your full Gemini monthly horoscope.
Cancer
Get ready for lots of deep conversations and negotiations with other people about the future of your relationship with them. These thoughts could have been cultivating for some time, and now is finally the moment to share. These things you'll talk about may make way for a new job or set of daily routines in which you feel way more comfortable—freer to do the things that resonate with you the most personally. And you're all about that, Cancer.
Read your full Cancer monthly horoscope.
Leo
You'll also be facing the career demon, Leo. There may be a lot on your mind about your finances and skills, and how you can use both of those things on the day-to-day in order to create either a career or a life direction that is better for you. These conversations will then open the doors for you to be happier, overcome the past, and do more of what you truly want.
Read your full Leo monthly horoscope.
Virgo
Some of your emotional needs are not being met. Having conversations about the things closest to your heart will have the greatest potential of making you happy. They can help make sure everyone's on the same page as you re-adjust your home for the better or a move, and see the future with your relationships more clearly.
Read your full Virgo monthly horoscope.
Libra
You could be processing a lot internally, hoping to make some big change in your home or family so that you can overcome the past. These thoughts can help you to feel better about the direction your life is going in, and have a career that is more suited to you. It's time to create a life you feel more connected to, Libra.
Read your full Libra monthly horoscope.
Scorpio
Being a Scorpio, you can't handle cultivating empty relationships—and you may have had enough of it by now. In the case of this new moon, you may be thinking a lot about your friend group, and how you can connect more with people who get you authentically. These things you think or talk about will help you to do something new, open your horizons, be more confident, discover new skills, or even make more money.
Read your full Scorpio monthly horoscope.
Sagittarius
There are times when, because you've been working so hard in your career, you feel as though you're losing yourself. It's time to reconnect with yourself, Sagittarius. Putting your life in a new direction that will not only help you to make more money and be more confident, but also improve your job and daily routines is key here. These conversations will then help you to step into a new identity, and create a life you feel more deeply connected to, even if it requires some big change.
Read your full Sagittarius monthly horoscope.
Capricorn
You could be doing a lot of thinking or talking about a new job or set of daily routines, Capricorn, that both resonates with your goals and makes you very happy. These conversations will then pave the way for you to finally make relationships with people who touch your heart and to overcome the past so you can move forward into better chapters.
Read your full Capricorn monthly horoscope.
Aquarius
Your job or daily routine may have become monotonous these days. But making the big changes you've been thinking about would greatly impact your home and family—though it will help you to do more of what personally fulfills you. Having these conversations with loved ones will pave the way for you to see a new future for yourself Aquarius, and do more of what you like on the day-to-day.
Read your full Aquarius monthly horoscope.
Pisces
The future is in sight, Pisces, you just feel like you've been waiting for things to finally happen. This new moon is your chance to get those ideas out there. You could be doing a lot of talking with a few important people in your life about your future with them, your daily routines together, and what it means for the both of you. These conversations could then open the doors for you to be happier, work better with children, or pursue some new and exciting career or life direction.
Read your full Pisces monthly horoscope.
Lead photo courtesy of @broken_isnt_bad