8 Crystals for Self-Confidence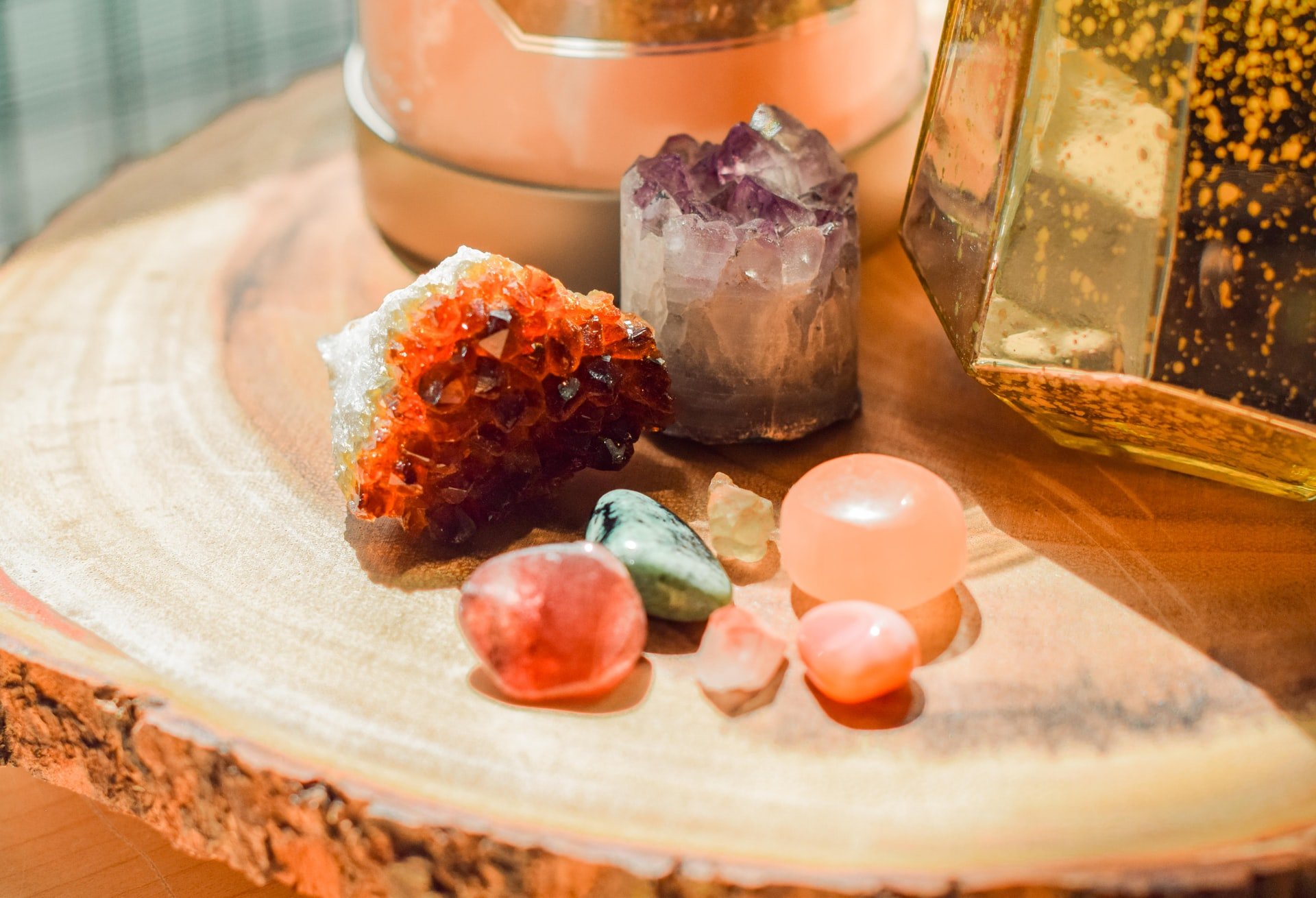 If you need a little more confidence and self-love, these crystals—like rose quartz, carnelian, and black tourmaline—will help boost your personal happiness.
We all go through times of negative thoughts or negative energies. And whether you believe that crystals work for manifestation, or you just want something to believe in, crystals do have healing properties. Here, we'll go over the crystals that are said to spread the most love, support, and positivity. Cast away negativity and boost self-confidence with these beautiful stones. 
One of the best ways to figure out which crystal will have the best effect on you is to utilize your birth chart. The moon sign is where self-worth (and self-love) stems from. So, determine your moon sign, and pick the crystal that resonates best with that zodiac sign. 
Black Tourmaline
Healing Properties: banishing negative thoughts, overcoming depression
Zodiac Sign: Libra
This black stone is the ultimate tool for overcoming depressive thoughts or symptoms. When you feel like you're getting into a downward spiral and need a quick recovery, black tourmaline has your back. Wear it as a necklace or place one on your work desk. Another use for this stone is to help overcome toxic relationships—with others and yourself.
Citrine
Healing Properties: positivity, joy, happiness
Zodiac Sign: Leo
Citrine brings the sun wherever it goes. Ultimately, it's supposed to help you channel sunnier views to your day-to-day life. So, it's the best choice for when you're feeling depressed or needing a pick-me-up. This crystal also doubles as a money-maker! Place one in your wallet for a little extra dose of cash flow. 
Bumblebee Jasper
Healing Properties: courage, energy, vitality
Zodiac Sign: Leo
This unique crystal is as fun to look at as it is to use. Whenever you're feeling like you aren't good enough for something (or someone), bumblebee jasper will prove you wrong at every corner. Use it to pump yourself up before a big meeting or presentation by wearing it around your wrist.
Rose Quartz
Healing Properties: confidence, self-love, peace
Zodiac Sign: Taurus
This pretty pink stone is a tried-and-true stone of love. It helps encourage more love in your relationship as well as more love with yourself. So, if you feel that your lack of confidence stems from a lack of self-love, rose quartz is the way to go. You can easily wear it as a necklace or as earrings!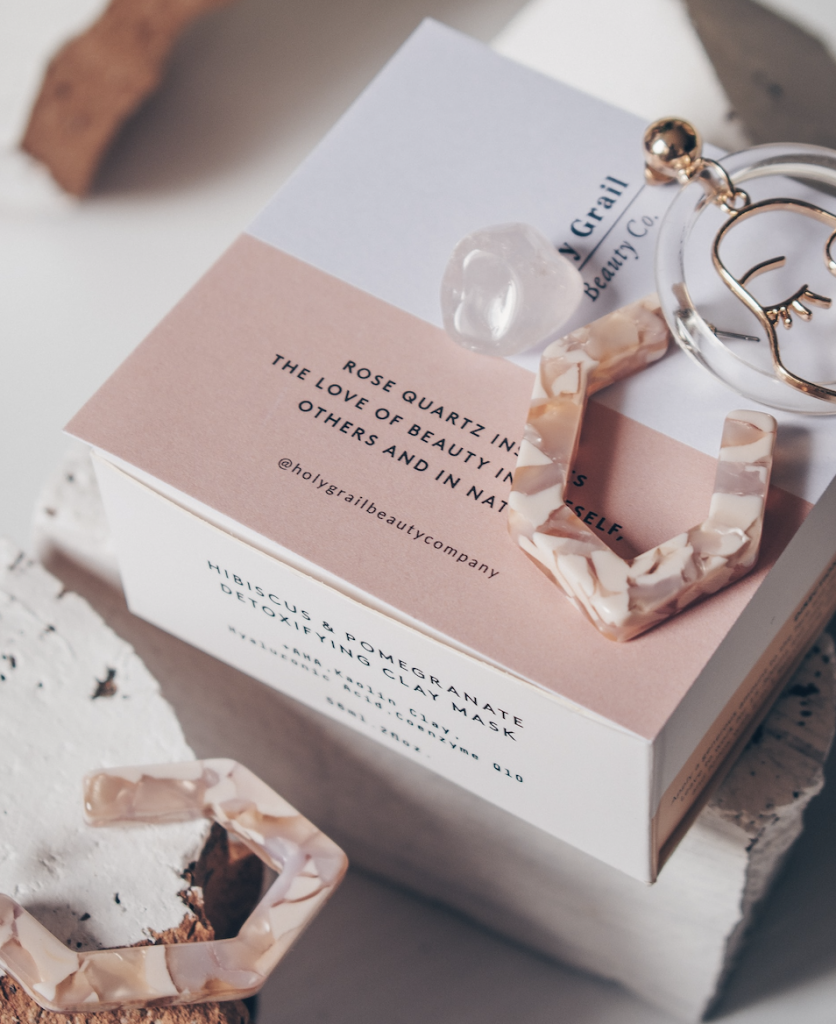 Carnelian
Healing Properties: self-assurance, sexuality, life, emotional support
Zodiac Sign: Virgo
Carnelian is that stone you wear or hold when you're in need of a serious pep talk before the day. It would be the best crystal to choose before you present something in front of a crowd, voice your ideas, or engage in a competitive atmosphere. It also helps channel rage or anger into determination.
Tiger's Eye
Healing Properties: overcome fear, prosperity, success
Zodiac Sign: Leo
"The eye of the tiger" is captivated by this beautiful stone. Tiger's eye helps you find courage in times when you experience fear and doubt. So, it's the best crystal to wear when you're standing up for yourself or proving yourself to someone else. One way to hone in on its properties is to use a tiger's eye worry stone.
Rhodonite
Healing Properties: peace, self-love, grounding, overcoming a breakup
Zodiac Sign: Taurus
Rhodonite is best used when you're feeling depressed over the loss of a relationship. The basic sense around this crystal is that it's used to help ground us when we're going through emotional upheaval or trauma. So, if your confidence levels are really low, rhodonite is a good place to start.
Garnet
Healing Properties: healing, sexuality, power
Zodiac Sign: Capricorn
Feeling less confident in the bedroom these days? Whether your lack of self-confidence comes from body issues or prowess, garnet can help wipe all of that away. Wear this gem as a necklace to keep on your body all night long and take things to the next level.
FAQs
How do you cleanse crystals?
There are a number of ways to cleanse your crystals including: burning sage over your crystals, steeping it in a salt bath, charging it under a full moon, or giving it a good water soak. 
Why should you charge or cleanse your crystals?
When a crystal has been used a lot, touched by others, or has become "dirty" in some way, it's a good time to cleanse your crystals.
How do you use crystals?
Carry it in your pocket
Wear it on your body (necklace, bracelet, earrings, etc.)
Place it somewhere important (like on your desk)
What are crystals used for?
Crystals can be used to develop psychic energies, overcome personal blockages, set intentions, bring some good fortune in a time of need, and help instill confidence.
How do you set intentions with crystals?
Crystals can act as a channel to store and strengthen your intention. To lock an intention with a crystal, sit with it, meditate, and imagine your success or hopes.
Related Articles:
Feature image courtesy of Unsplash