8 Mind-Clearing and Productive Crystals to Keep at Your Work Desk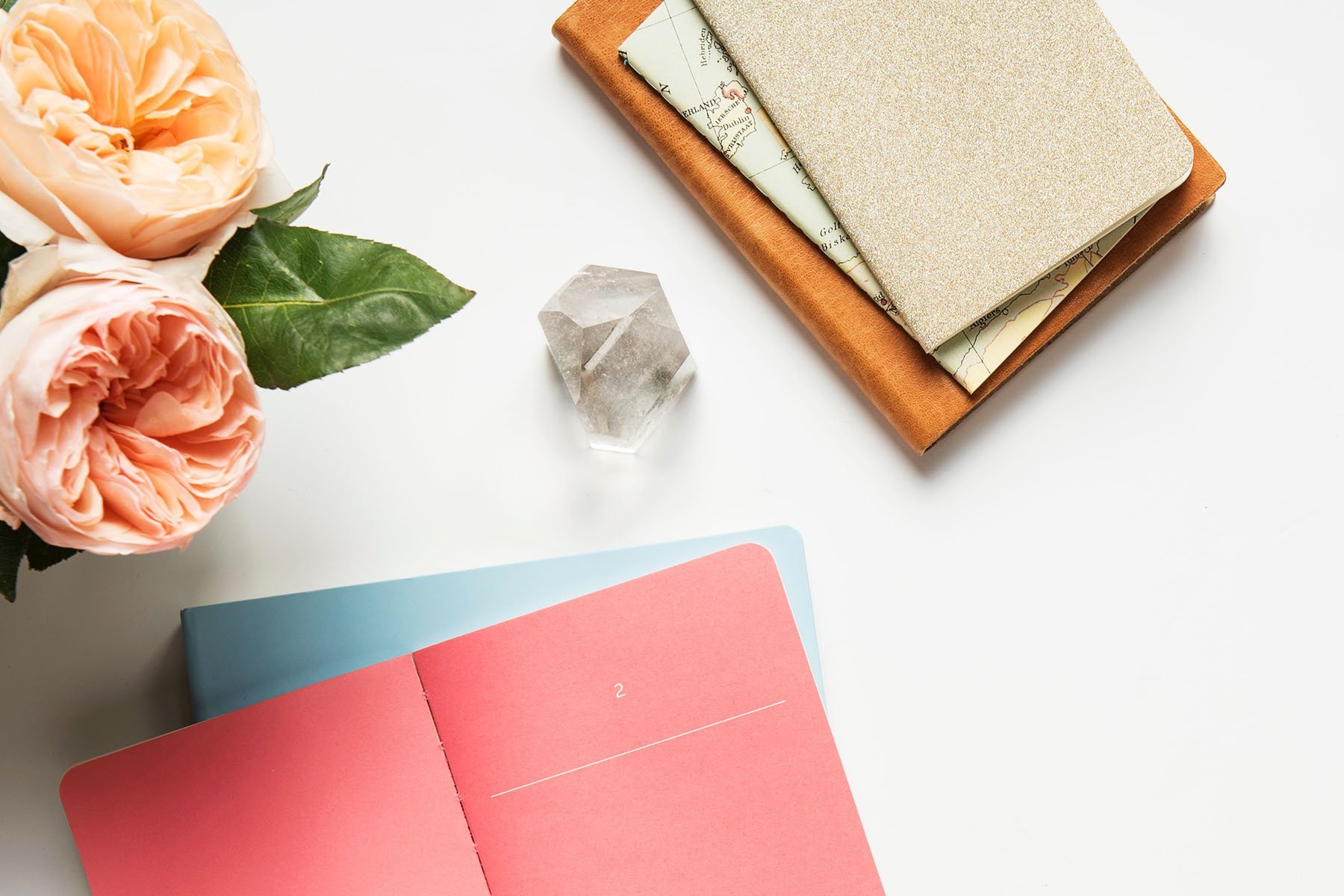 Whether you're an entrepreneur starting up your dream business or have been continually successful, keeping crystals at your desk can make sure both your mind and to-do lists are clear.
Many of us are aware that crystals can help with productivity and cleansing one's thoughts. But crystals are masters at a variety of work challenges from self-doubt, feelings of failure, lack of inspiration—even the foibles of unpleasant coworkers can be fixed with a little crystal guidance!
Here are eight crystals for your best work life yet.
Rose Quartz
Best for: Self-confidence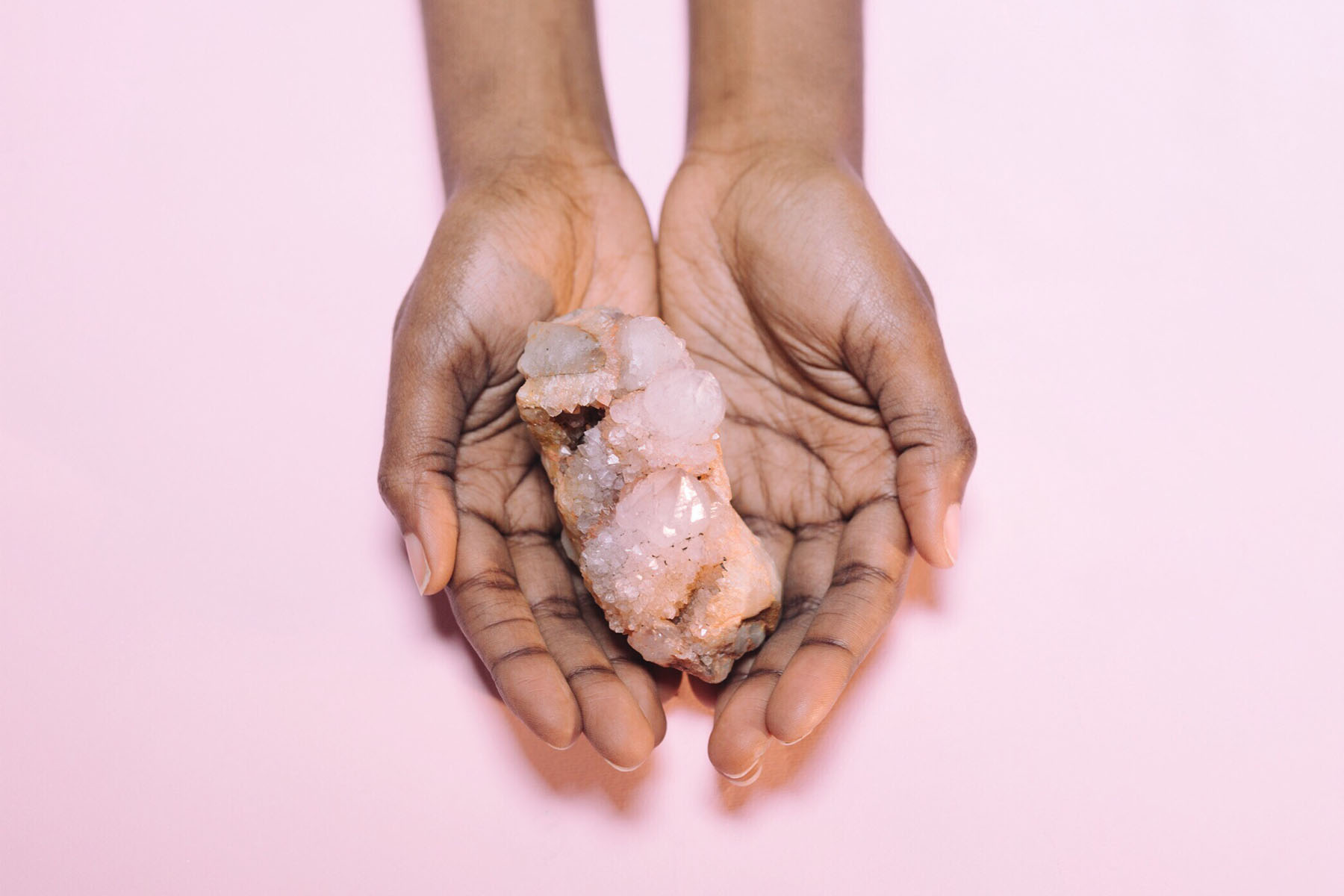 For those who never seem to feel good enough, rose quartz is a perfect answer for your problem with negative talk. Feeling nervous about a presentation? Can't seem to shake self-doubt when preparing to ask something of your boss? This gentle, reassuring, self-love crystal will open up your heart chakra in order to give you the confidence you need to take on anything.
Is negative self-talk an issue for you? Did a conversation with your manger leave you with feelings of self-doubt that you're just unable to shake? Take a short break with a quick rose quartz ritual. Close your eyes, take a few deep breaths and try a metta (loving kindness) meditation, if possible. The crystal of love and self-love will help open up your heart chakra to heal you.
How to use it: When you're feeling antsy, take a short break with a quick rose quartz ritual. Close your eyes, take a few deep breaths, and try a metta meditation (loving kindness meditation). In your head or out loud, repeat phrases you would like to instill in your heart such as, "May I be confident. May I be strong. May I be happy. May I be peaceful and at ease." Repeat until you feel calmer (and ready to take on anything!).
Black Tourmaline
Best for: Protection against EMF exposure; protection against negative coworkers
https://www.instagram.com/p/CDhMGEQnFgk/
If you only keep one crystal at your desk, let it be black tourmaline: the black shining armor of the crystal world. This crystal shields against electromagnetic radiation fields (EMFs) that are emitted from devices such as computers and cell phones. Though the health risks posed by EMFs is inconclusive, a few theories suggest these rays can cause you to feel stress, fatigue, and anxiety—all the feelings that can hinder your productivity at work.
Black tourmaline also protects you from the negative energy of other people—like that coworker who won't stop coming up to your desk, or that family member who doesn't understand why you can't answer their mid-day texts.
How to use it: Keep it close when a particularly aggravating situation comes up. For instance, if your coworker approaches your desk (once again), take hold of the tourmaline in your hand. If your mom texts you for the third time in a row, turn your phone face down and place the tourmaline on top.
Citrine
Best for: a creativity boost; inspiration
You don't have to keep banging your head against the wall when faced with an issue or dead-end project. Citrine can help open your third eye and give your imagination an open channel to receive out-of-the-box thoughts. For that reason, this crystal is especially useful for people who work in creative fields.
How to use it: Hold the crystal and set your intentions. Take a deep breath. Journal your goals or write out a quick to-do list. Then, get ready for it all to come to fruition. Do this daily or weekly—it really depends on how fast you want things to happen!
Read Me: The Best Crystals for Your Zodiac Sign
Smoky Quartz
Best for: Concentration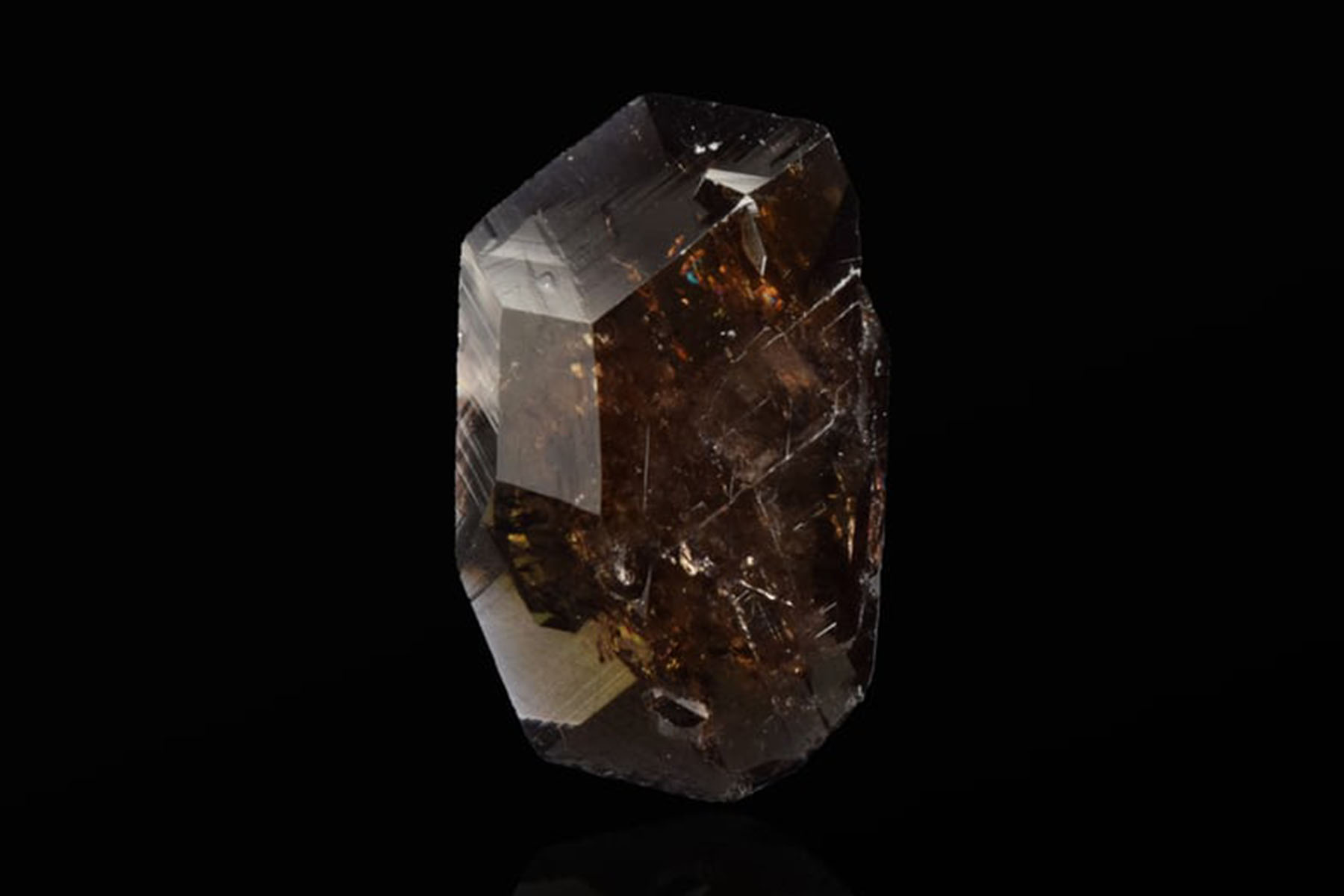 Courtesy of Unsplash
Is there too much going on in your head? Is your productivity waning? Feeling overwhelmed or distracted by life at home? A smoky quartz can help you to focus on the task at hand. By decreasing stress, anxiety, and other toxic cloud that can take over your thoughts, it can help your mind restore itself to a more grounded state.
How to use it: When you're feeling overwhelmed, hold your smoky quartz, close your eyes, and breathe deeply until you feel settled once again.
Selenite
Best for: Energy cleanse; positivity; charging other crystals
https://www.instagram.com/p/CDjBpWmBMNi/
As one of the most powerful crystals out there, selenite can be used to cleanse energy and provide positive vibes. It's particularly useful in a large office or coworking space where there are a lot of energies around.
This crystal is also especially important for entrepreneurs, as it keeps the good juju going when you're starting something new. Pro tip: Combine it with citrine to clear any blockages related to finance.
How to use it: A selenite charging plate is also a useful tool to keep your other crystals charged.
Green Aventurine
Best for: Money; promotions; success at work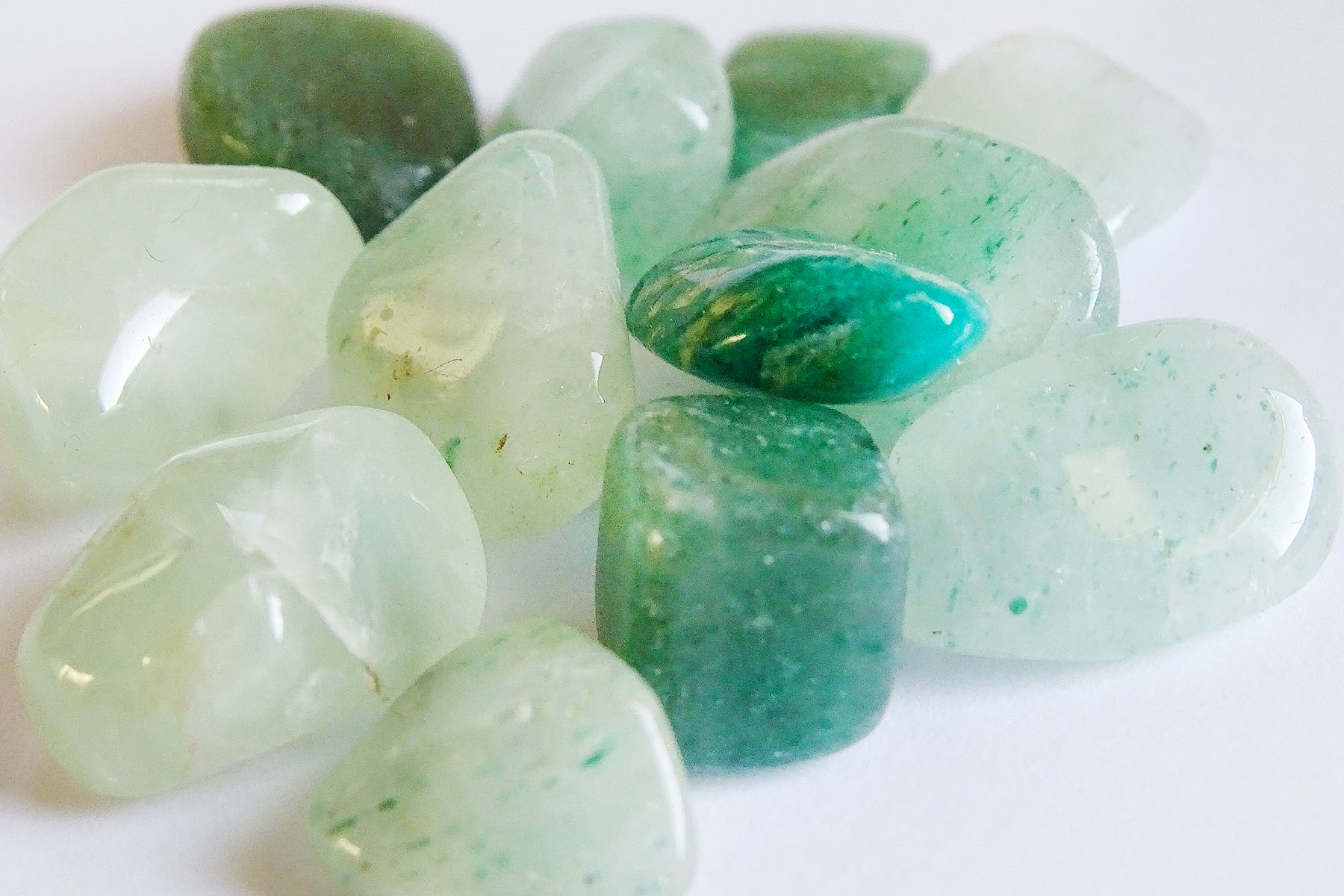 Green aventurine is a beautiful stone that helps manifest abundance of all kinds. While it is often advertised as a money stone, it doesn't just help in the cash department (although it's perfect for money abundance if that's what you're looking for!). Green aventurine can also help bring many types of abundance into your work life. For instance, it could help you receive a promotion, create new partnerships, or see to it that you get acknowledgement at work.
How to use it: Write down a goal around abundance on a piece of paper. What do you want to see happen? Fold that piece of paper up and place your aventurine on top. On your desk it'll serve as a daily reminder to quietly meditate no receiving your goal.
Tiger's Eye
Best for: Calming those jitters
https://www.instagram.com/p/CCoNCxzHb_e/
Are you nervous for a presentation? Wondering how you are going to get up there and do your best in front of everyone? Channeling the "eye of the tiger" has never been easier with this stone. Think of tiger's eye as the crystal version of your own personal cheerleader.
How to use it: While you can keep a larger stone on your desk for everyday nerves, a small tumble stone for your pocket is perfect for you to take into meetings. in your pocket can also get the job done.
Amazonite
Best for: Healing; communication with others
https://www.instagram.com/p/B-zwUuFg8TP/
Connected to the heart and throat chakras, it's no wonder why this crystal touches our most personal and communicative issues. For days when you're simply maxed out and you desperately need to soothe your body, mind, and spirit, amazonite is your solution. For days when you need to have sensitive discussions with coworkers, amazonite is the best to have by your side.
How to use it: Hold it close a couple minutes before a meeting or when you're feeling overwhelmed. You should find that your energy re-balances, leaving you open and free to new possibilities.
Lead photo courtesy of Unsplash; Pictures courtesy of Twenty20