Color Magic: The Ultimate Guide to Color Meanings and Everyday Uses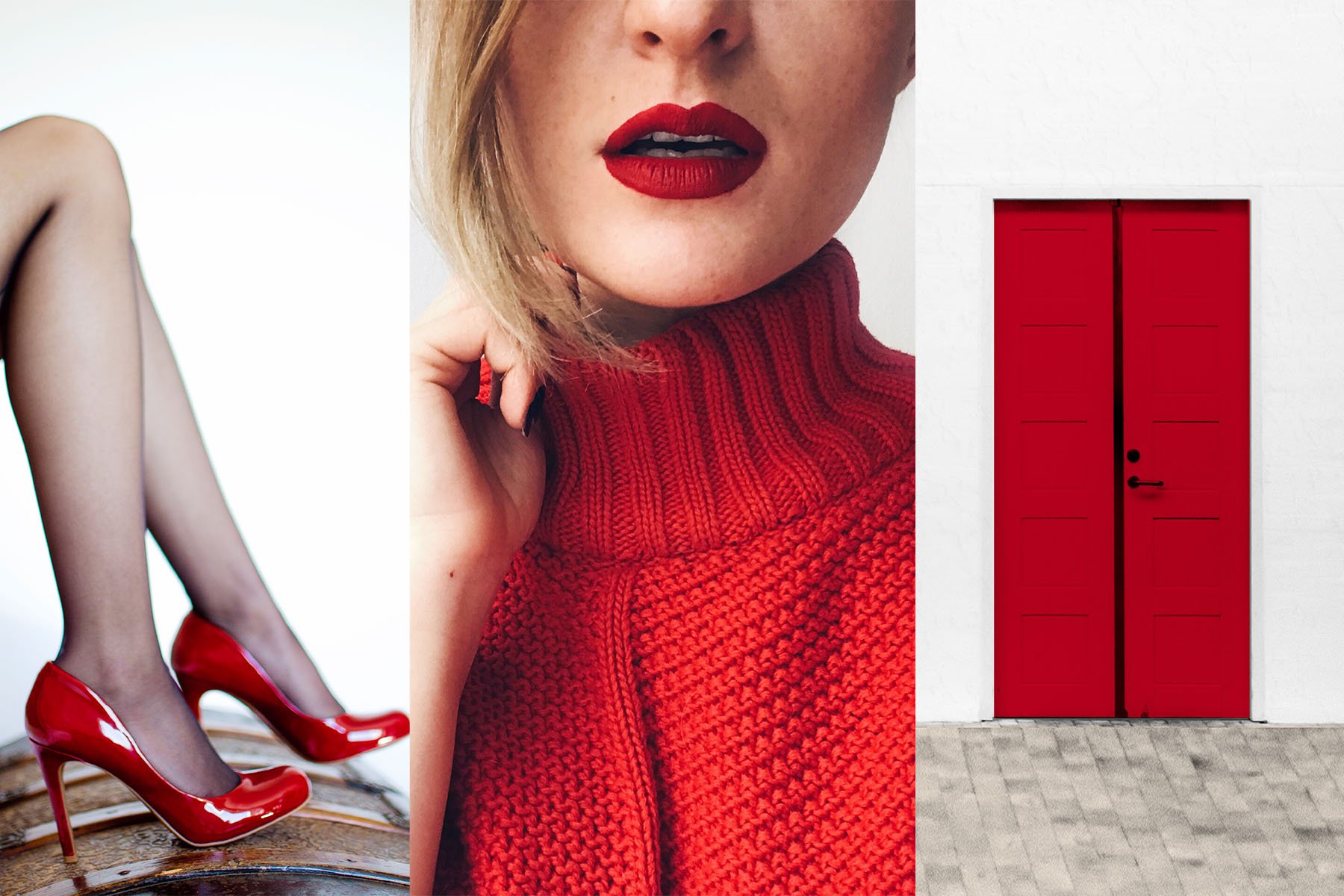 Color holds certain powers in our society. A bride wears white on her wedding day, a grieving family wears black to a funeral, red doors are supposed to bring good luck, and a red dress may just give you the spice you need on a first date. What started as cultural norm has weaved itself into our personal lives. But did you know that each color has a magical property? Welcome to color magic, my friends.
What Is Color Magic?
Color magic is about using special color energies in order to manifest certain things you want in life. Similar to the herbs or crystals you use in your witchcraft, using certain colors can bring forth the properties you wish to manifest, like wealth or confidence.
Some witches use color magic by using certain colored candles, flowers, or crystals for their spell work. But you can use color magic in your daily life, just by doing some simple things. For instance, if you've ever dressed in a certain color before a big job interview or decorated your room a certain specific color, then you've already had some experience with color magic.
Here are some simple ways to incorporate color into your everyday life.
Color Meanings & Symbolism
Black — Protection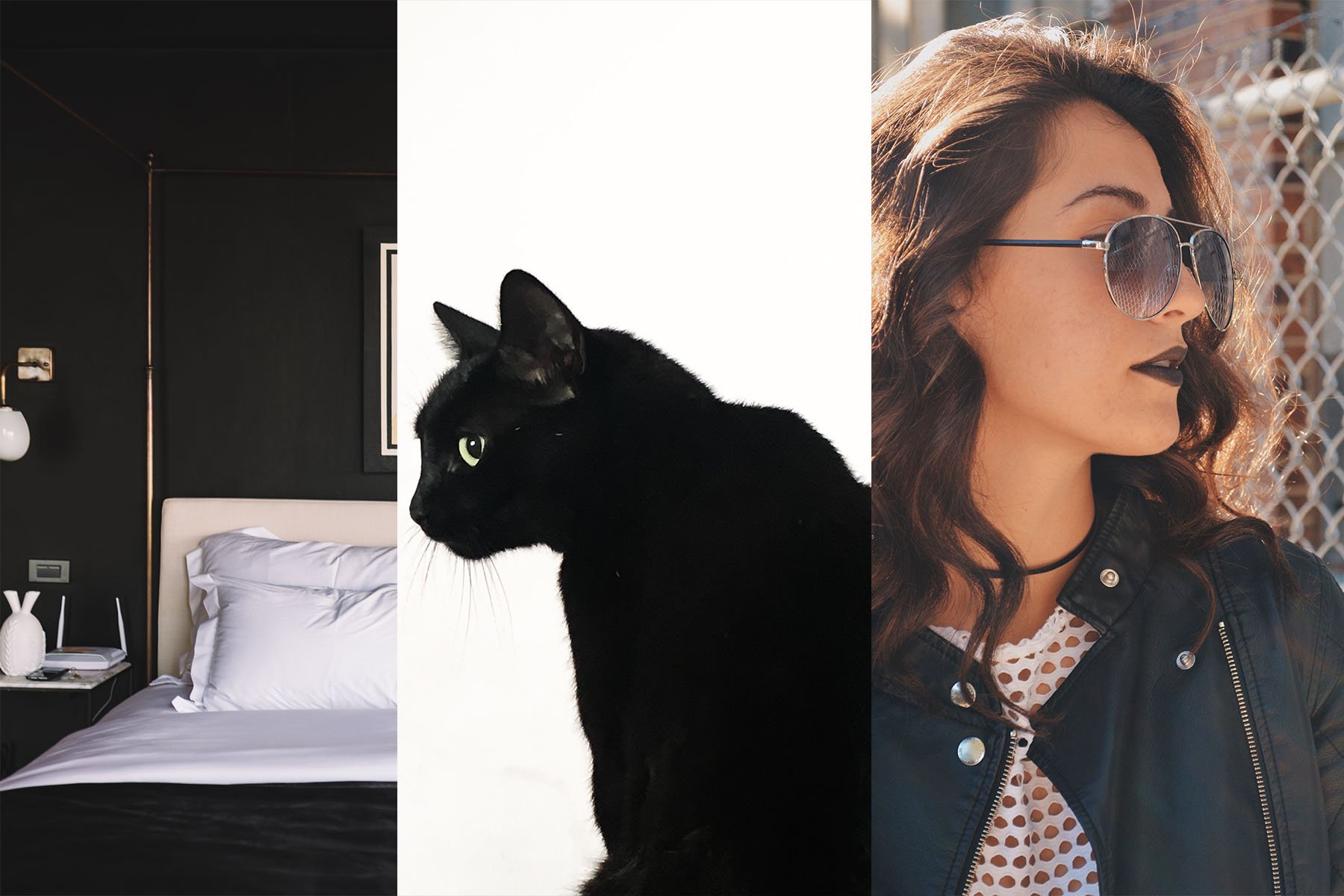 Symbolizes: Protection
When most people think of black, they tend to associate it with death. Actually, black focuses more on safety and protection than dying. In all things, black represents grounding, strength, and wards against negativity.
Everyday Uses: Wear a black jacket out to protect you, hang black curtains on your windows to ward off negative energies, welcome a black house cat to dispel demons, sleep in black sheets to block bad dreams, or wear black sunglasses to block out the haters.
Black Crystals: Black tourmaline, black obsidian
White — Peace and Balance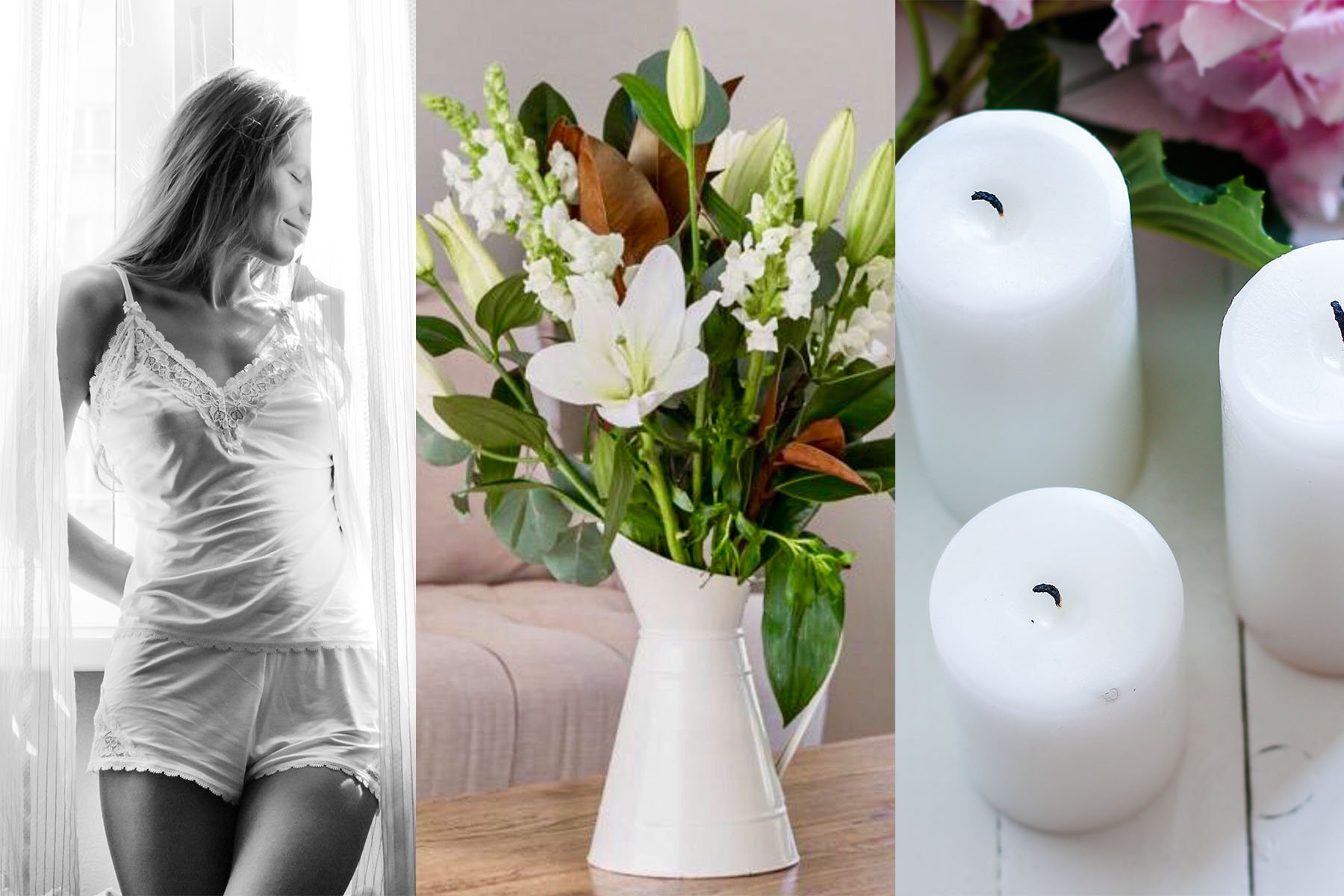 Symbolizes: Peace and balance
It's no surprise that love symbolizes purity and unity (I mean, the whole white wedding thing), but white also symbolizes cleansing, peace, balance, truth, forgiveness, and acceptance.
Everyday Uses: Use a white diffuser when doing a cleanse of your space, try out a white yoga mat for balance, buy white Lillies, light white candles, keep a clear quartz crystal on your office desk, or wear white PJs to go to bed feeling at peace.
White Crystals: Selenite, clear quartz, white howlite, moonstone
Read Me: The Best Crystal for Your Zodiac Sign
Red — Passion, Courage, Luck, and Hospitality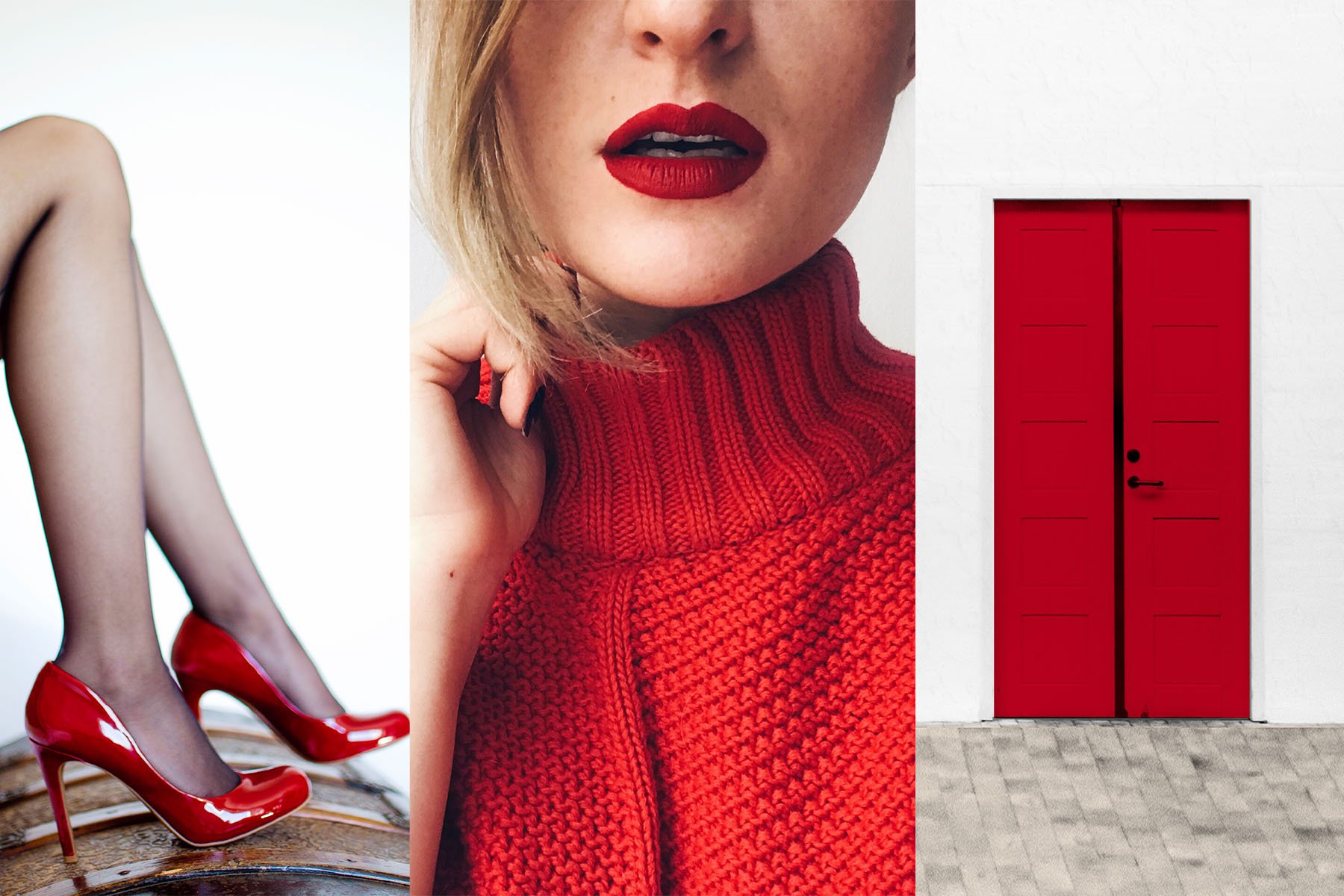 Symbolizes: Passion, courage, good luck, and hospitality
It's no surprise that red is associated with passion and anger (the term "seeing red"). But red symbolizes not just passion, but strength, inspiration, courage, and ambition. Red wants us to take action and follow our hearts. Red is also associated with the root chakra.
Everyday Uses: Buy red workout shoes to pump up your workout, wear a red blouse when going to an important event or red heels to a date, wear red lipstick for a confidence boost on a date, or paint your door red to welcome house guests.
Red Crystals: Garnet, red jasper
Orange — Sensuality, Creativity, Pride, and Prosperity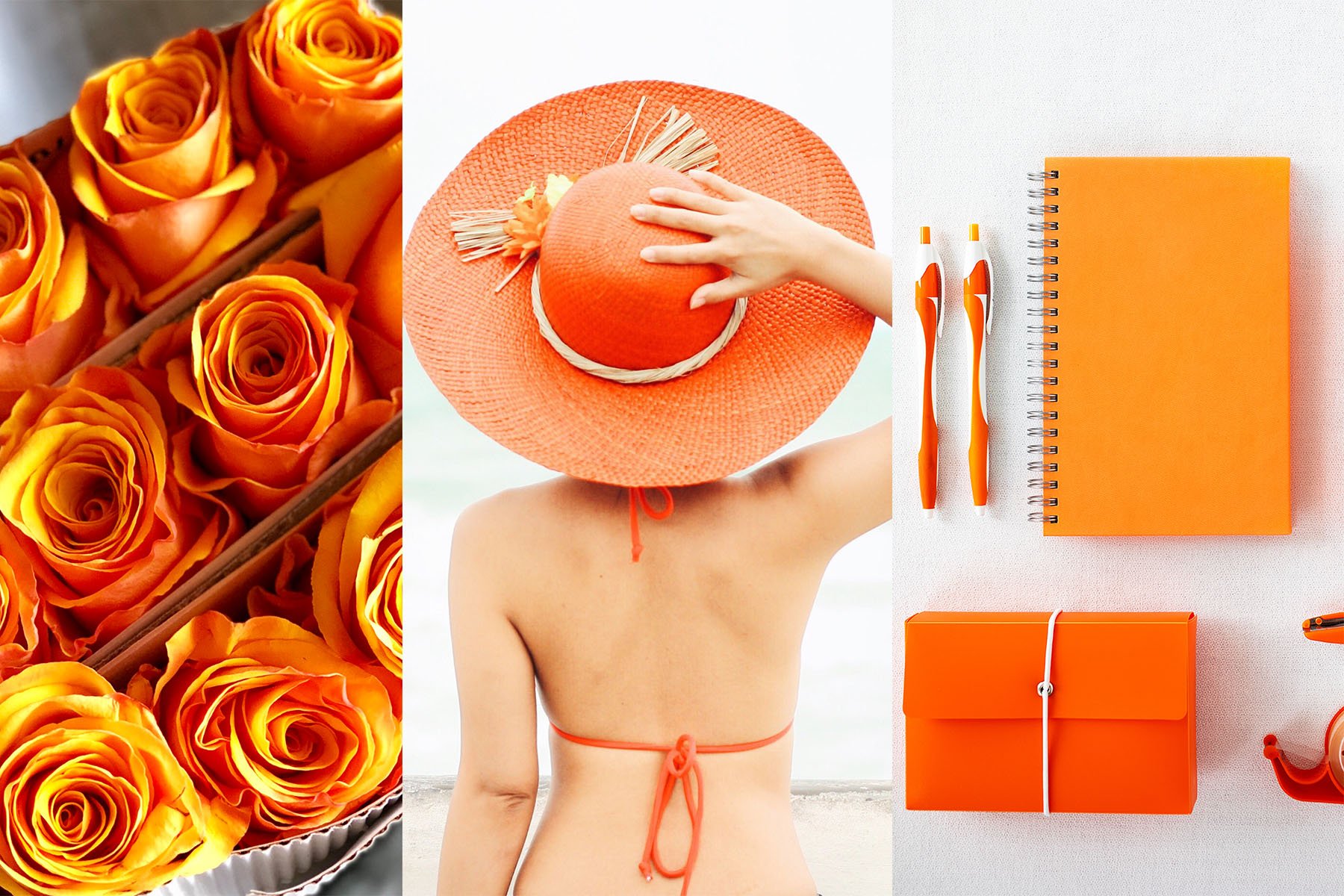 Symbolizes: Sensuality, creativity, pride, and prosperity
Orange isn't just for fall and pumpkin spice lattes. Associated with the sacral chakra (located at the center of your lower belly), orange symbolizes sensuality and creativity. It's also known to bring out kindness, intellect, pride, uplifting energies, prosperity, and kinship.
Everyday Uses: Use orange ink and notebooks when working on creative projects, bring orange roses to someone you're proud of, or drop an orange bath bomb into your bath after a stressful day to get some uplifting energies.
Orange Crystals: Tiger's eye
Yellow — Happiness, Self-esteem, and Friendliness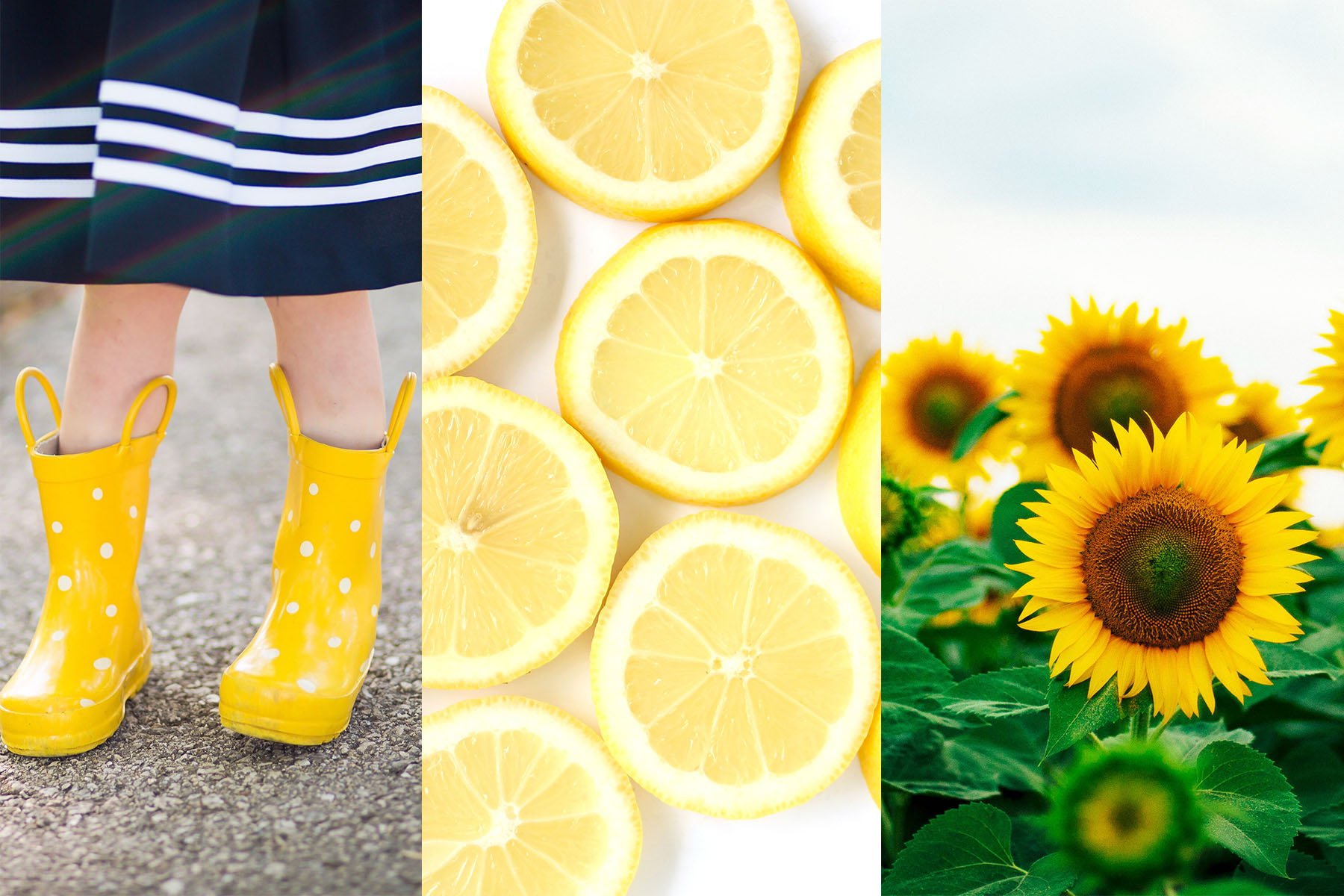 Symbolizes: Happiness, self-esteem, and friendliness
Bright and loud, it's no wonder that yellow is associated with happiness and joy. Along with being raising beauty, confidence, and self-esteem, yellow also increases memory and learning. Yellow is associated with the solar plexus chakra (above your navel) and is the source of personal power.
Everyday Uses: Use a yellow highlighter while studying, post a pic of you wearing yellow on your dating app profile, keep lemons around the kitchen, drive a yellow car, wear a yellow jumpsuit when you need a confidence boost, yellow rain boots make any rainy day brighter, or set up some sunflowers in your house.
Yellow Crystals: Citrine, calcite
Green — Money, Prosperity, and Luck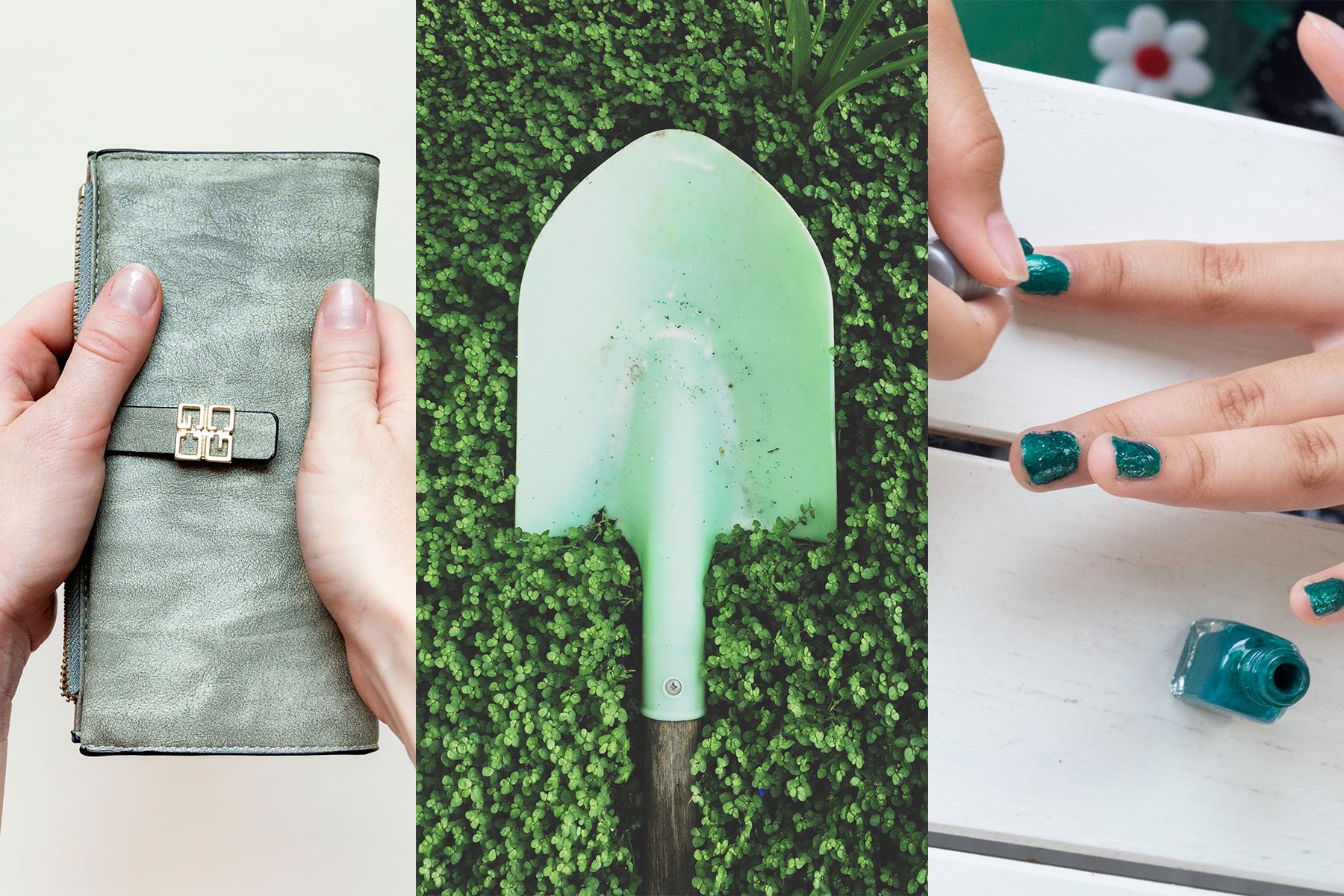 Symbolizes: Money, prosperity, and luck
Money is green for a reason. The color green symbolizes prosperity, money, abundance, luck, and growth. Green is also associated with heart chakra which manifests feelings of hope, intuition, and rebirth.
Everyday uses: Paint your nails green so everything you touch turns to money, carry a green wallet so you always have an increase in cash flow, use green gardening tools to promote growth, place a "money tree" in your house.
Green Crystals: Jade
Read Me: The Best Houseplant for Your Zodiac Sign
Blue — Harmony, Healing, Communication, and Wisdom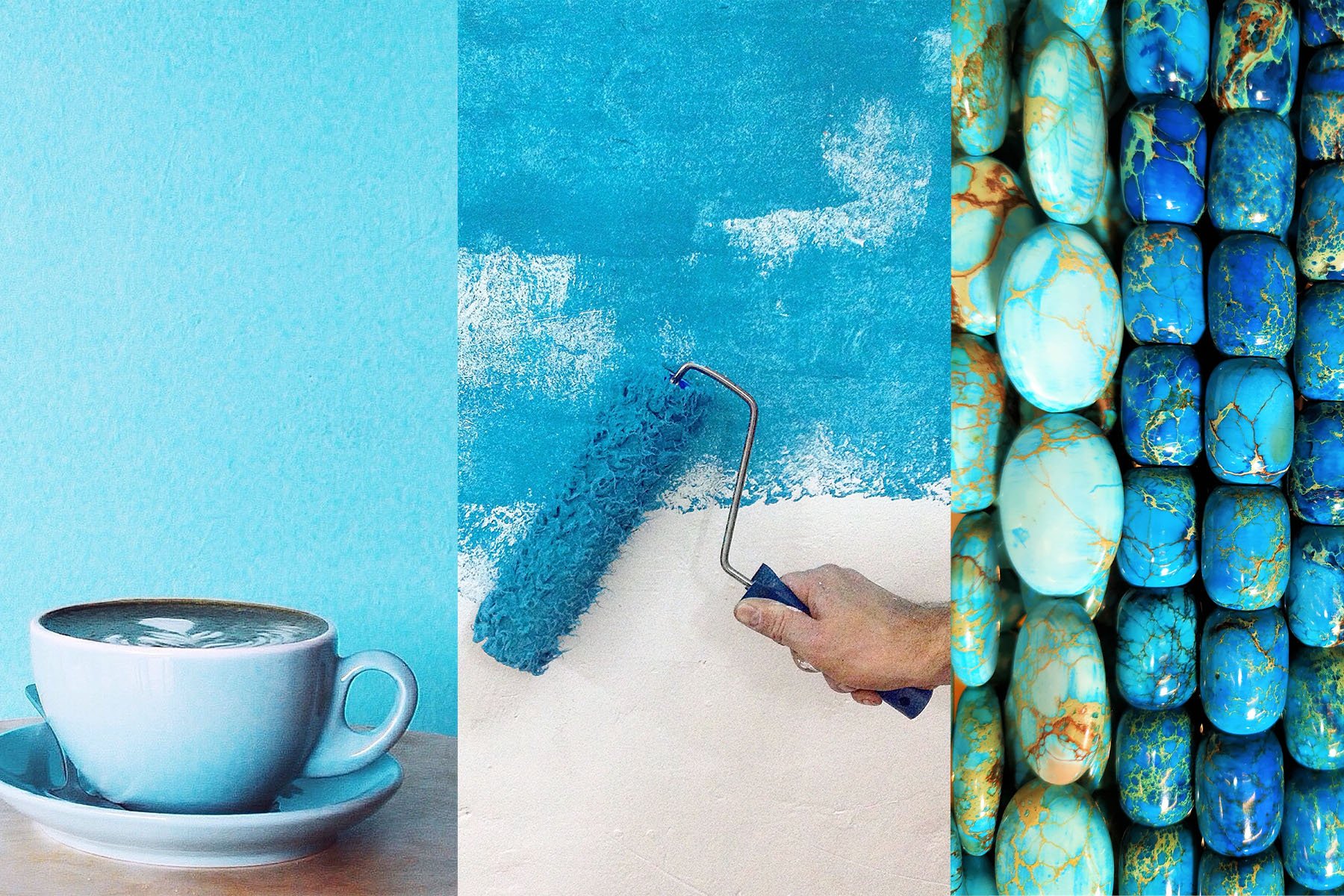 Symbolizes: Harmony, healing, communication, and wisdom
"Feeling blue" is a term used to describe feeling sad, but blue in color magic couldn't be the further thing from sorrow. Blue actually symbolizes harmony, healing, creativity, focus, and patience. Associated with the throat chakra, blue can increase communication, wisdom, and forgiveness.
Everyday Uses: Hang pictures of blue things in your office to increase focus and creativity, drink from a blue mug in the morning to keep you calm, paint your room blue to promote harmony, or wear blue necklace for great communication (preferable with one of the crystals mentioned below for an extra magical boost).
Blue Crystals: Blue agate, lapis lazuli, turquoise
Purple —Wisdom, Power, and Health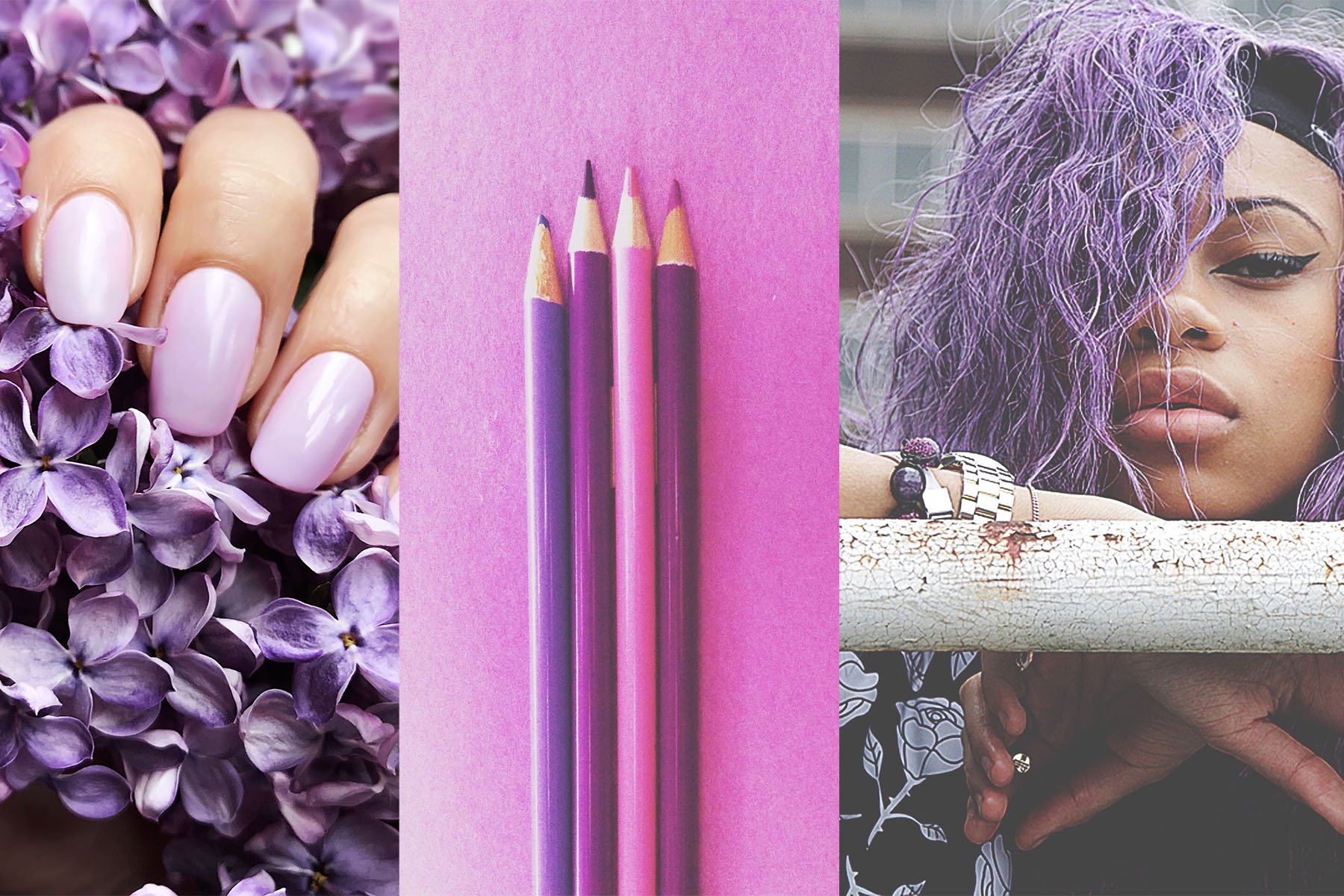 Symbolizes: Wisdom, power, and health
Often associated with royalty and wealth in some cultures, the color purple has intense levels of magical property. Purple in all shades symbolizes wisdom, power, health, and prophecy. Indigo represents the third eye chakra while violet represents the crown chakra, both trying to connect you with a higher power.
Everyday Uses: Wear purple lipstick when you want your words to hold power, dye your hair when you want powerful presence, color things or write letters in purple ink.
Purple Crystals: Amethyst
Pink — Self-love, Intimacy, Compassion, and New Beginnings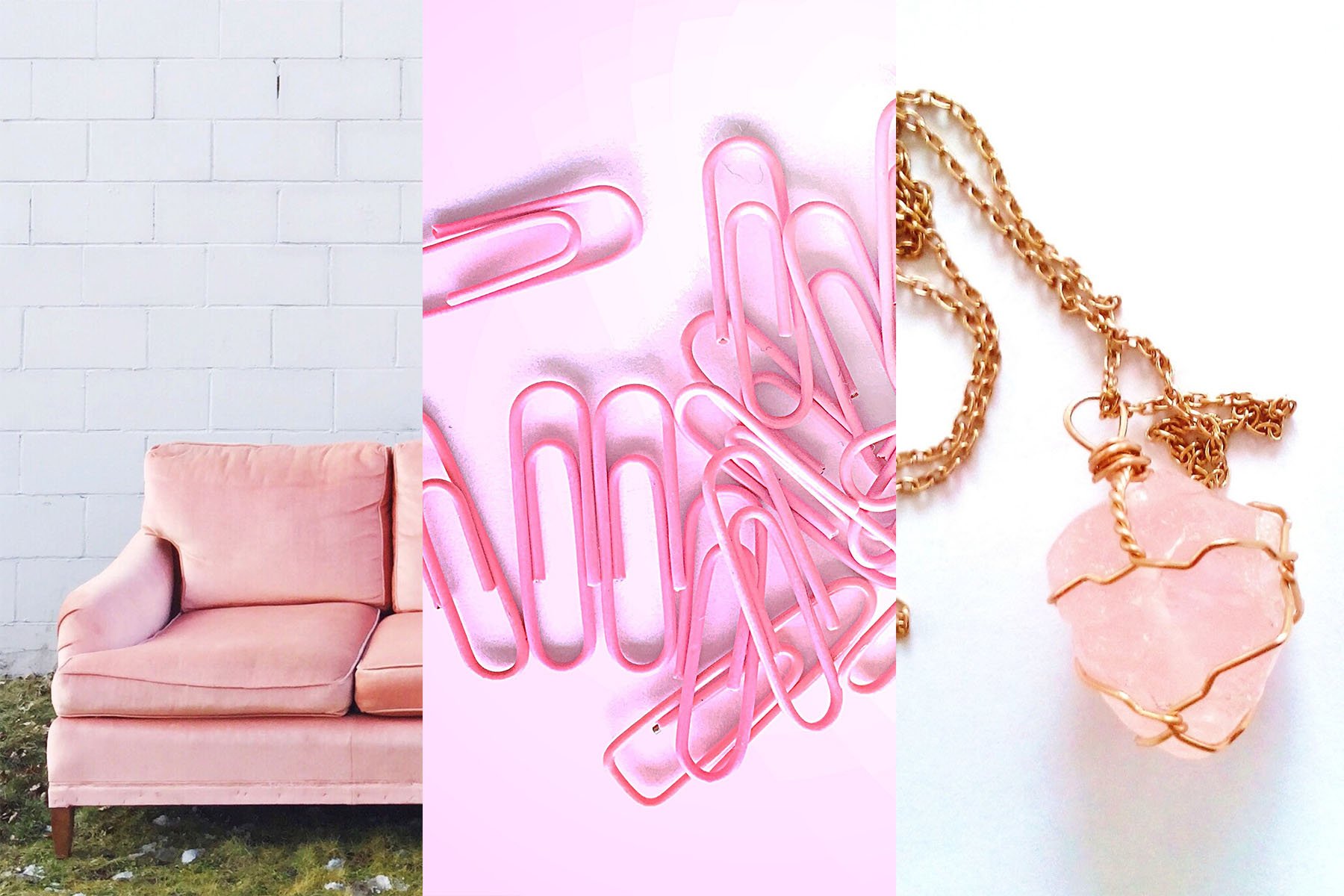 Symbolizes: Self-love, intimacy, compassion, and new beginnings
Pink is often associated with feminine and "just for girls," but this color is so much more than that. Pink symbolizes love, compassion, friendship, intimacy, self-love, and new beginnings—not to mention a lot of romance.
Everyday Uses: Wear a pink shirt or dress on a first date (trust us), or wear a cute pink bra under your outfit (even if no one is seeing it but you). Get matching rose quartz friendship bracelets or necklaces with your bestie. Add a pink couch to your living room, sprinkle some Himalayan salt on your food, use pink paperclips to hold together contracts (new beginnings/friendships).
Pink Crystals: Rose quartz
All photos courtesy of Twenty20