Sagittarius Child & Parent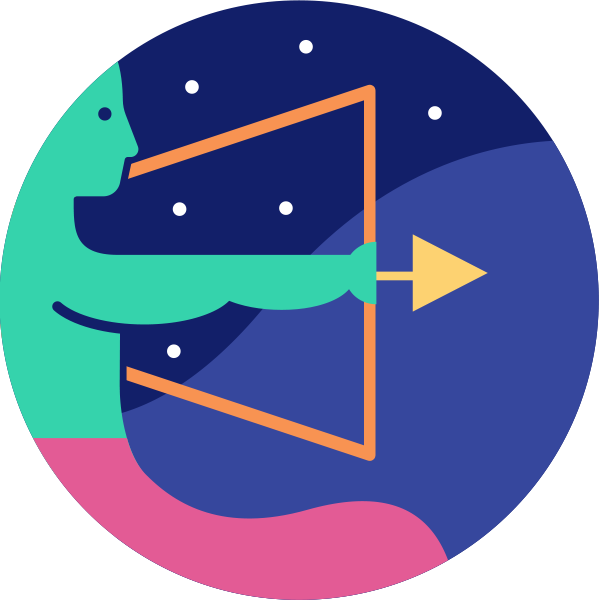 Sagittarius Parent & Child
The Best Toys for a Sagittarius Child
Cars, trucks, trains. Sagittarius children are entranced with anything that can help them get from point A to point B, and transportation toys ignite their wanderlust.
Questions about your Horoscope? Get a FREE analysis by an expert Astrologer. Let's chat.
The Best Activities for a Sagittarius Child
Happy Sagittarius kids love exploring their world, and find nature walks to collect acorns, leaves, and sticks to be exciting, especially if they're going with Mom or Dad or another relative. Sagittarius loves plenty of hustle and bustle and loves seeing the world—bringing them grocery shopping may seem like a chore for other signs, but tiny Sags love watching the hustle and bustle of the aisles while sitting in a cart.
Books Every Sagittarius Child Must Read
Intelligent, adventurous, and up for anything, Sags love reading from an early age, and often find well-loved books to be like friends. Here, some best books for Sagittarius kids.
The Polar Express, Chris Van Allsburg. The classic story of a boy's trip to the North Pole will ignite a Sagittarius imagination, allowing them to realize just how magical the world can be.
I am Jane Goodall, Brad Meltzer. A book imagining the life of explorer and primate expert Jane Goodall as a young girl, this book is ideal for small Sagittarius explorers to realize that there is a whole world out there to explore.
The Girl Who Drank the Moon, Kelly Barnhill. Sagittarius kids will love this Newberry Medal winning book about acceptance, tolerance, and never taking no for an answer.