Your Weekly Horoscope for July 17-July 24: Slow Down for Bliss.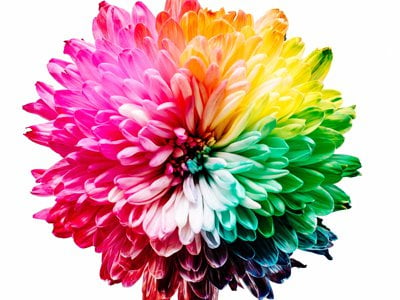 As the week kicks off, the tumultuous cosmos urges you to avoid impulsive moves. Instead, wait a few days for the bigger picture to become clear. As the sun and Mars move into charismatic Leo, all signs will enjoy a surge of creativity, allowing them to tackle problems in innovative ways. With a new moon in Leo, too, it's the perfect time for fresh starts across the board!
Aries Weekly Horoscope 
A nebulous planetary link suggests the influence of certain friends may not be helpful as you think. While it's second nature for you to confide when you want a second perspective, this week it may be best to keep things close to your chest. Focus on your own intuition, and trust it will lead you in the right direction. Later in the week, you may be compelled to do your own thing, away from the group; go for it, and know you have your own back!
Taurus Weekly Horoscope 
You've been feeling ultra tense for the past few weeks, and you may find yourself wanting to do something spontaneous, like book a trip or go out for weekday drinks just to relieve the pressure. Go for it, but know the pressure won't last forever—keeping the end in sight and working on the goal or project bringing you grief right now is worth it in the long run. As the stars shift to your home zone, the cosmos encourage you to indulge in some pampering and self-care. Remember, you're worth it!
Gemini Weekly Horoscope 
You may easily absorb other people's energies this week, which could have an impact on certain decisions. In fact, Monday might not be the best time to commit to a path or try a new solution because your thinking may not be as clear as usual. But as the celestial picture shifts midweek, your confidence returns, giving you the ability to bring your goal to fruition. As long as you continue to make frequent gut checks; you'll have no difficulty staying on the right track.

Cancer Weekly Horoscope
The early part of the week could coincide with mixed messages, or you might be tempted to leap into action based on false information. Hold on until you've got all the info. The stars predict unexpected pitfalls; making sure you've got the full picture will protect your back. Things become steadier as the week progresses, and as long as you don't hurry, you can do well. As Mars sweeps into Leo on Thursday, financial matters take the top spot on your list of priorities, and you're encouraged to resolve any outstanding issues and get those bills paid!

Leo June Weekly Horoscope
There is a positive shift in the air this week that will enliven and invigorate you. As Mars, followed by the sun, enters your sign, you will feel you're in your element and ready to tackle the next big project or make some significant changes in your life. But while you should go full speed ahead on personal endeavors, be careful what you promise to others. An impulsive yes to a request could mean you aren't able to fulfill it. Reflect on what's involved and how it will fulfill your own spirit.
Virgo Weekly Horoscope 
Your social life continues to look upbeat, with a focus on this sector coinciding with a reunion or connection with someone from your past midweek. If you're meeting with someone you've had a spat with, it might be possible to heal the past, but great sensitivity may be required to do it. Apologize, move on, and don't worry about who was right or wrong. On July 20, Mars, later followed by the sun, enters a more secluded sector of your chart, signaling that it's time to relax, recharge, and think about what you really want out of your life.

Libra Weekly Horoscope 
You're dragging at the start of the week, but faking energy won't help. Instead, take a step back and ask trusted friends or colleagues for advice—there's a good chance your lack of energy is the Universe protecting you from a bad move. As the week ends, your social sector heats up. Say yes to invites and let work take a back burner over the weekend. Of course, finish any obligations, but know that burning the midnight oil may come back to haunt you.
Scorpio Weekly Horoscope 
You have a million ideas and all the motivation to start one (or all) of them right now. As tempting as it is to go, go slow, Scorpio! Taking things step by step and maximizing your patience may feel tedious, but doing so saves you from disappointment down the line. Even spending another day or so gathering information can help you make wiser choices. Your ambition continues to peak as the week continues, so enjoy the energy surge!

Sagittarius Weekly Horoscope 
You've been trying to compromise with a few different people in your life, but nobody is happy, and doing so has dragged you down. Time to tell them what you really feel. You'll face criticism no matter what you say, so it's best to stay true to yourself and your ideals. By the weekend, the clouds will lift, and you'll find yourself less stressed than you have been in ages. Remember this feeling!

Capricorn Weekly Horoscope 
Mixed messages could be an issue on Monday. You want to start the week off productively, but slowing down is essential. As the week progresses, it becomes easier to cooperate and gather intel, which will make whatever goal you have go that much more smoothly. On Thursday, you'll enter a more intense, introspective phase in your life that paves the way for deep, lasting, changes. Make a vision board and figure out what you want—the Universe will guide you to it.

Aquarius Weekly Horoscope 
Avoid splurging on a pricy purchase on Monday. The stars say that cash could be better put towards a little self-care mid-week. On Wednesday, you're ready to buckle down and get to work. But don't ignore your personal life; as a planetary shift occurs, you'll find it much easier to talk serious issues with your partner or a close friend at the end of the week.
Pisces Weekly Horoscope 
You've had a fun summer so far, but a planetary shift urges some dedication to the work in front of you in the weeks ahead. In other words, don't research vacation options on the clock! Early last week, you may have made a few mistakes, which have led to ramifications you're dealing with now. Things will work out, but you need to buckle down, get organized, and come up with a strategy. Luckily, Sunday's new moon can help you accomplish the goals you set out for yourself. 
Read last week's horoscope here! 
Got more questions for the Universe? These amazing astrologers are here to go deep with you, if you're ready.
Want more spirituality, mysticism, and advice for bringing your spirit to the next level of awesome? Follow us on Instagram.
Read These Articles Next: 
Your (Sizzling!) July Love Horoscope
Your July 2017 Horoscope: It's Time For a Transformation
How to Manifest What You Want With the Law of Attraction
How to Seduce Anyone, With Help From Their Zodiac Sign