Your Daily Horoscope for Monday November 13: Case of the Mondays? Your Horoscope Can Help.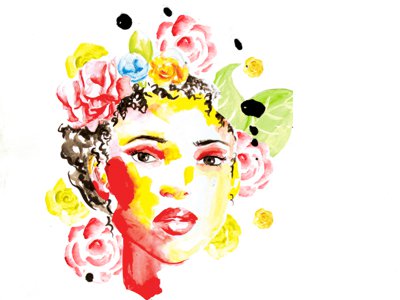 Early in the day, a conjunction between Venus and Jupiter makes us all feel more generous, more giving, and more able to give the benefit of the doubt to the people who surround us. Today is a day that can be as you make it—the universe asks us to lean in, share our souls, and ask for more. It may be a Monday, but it's your Monday, and it's up to you to make it count. Here, your daily horoscope for Monday, November 13.
Want 2018 to be the best year ever? Start prepping now with your 2018 horoscope!
Aries Daily Horoscope
You're feeling good about the big-picture things in your life, but minor issues—delays, misunderstandings, boring to-do lists—are bringing you down. Try not to lose hope and just try to focus on facts and do as much as you can to get done with day-to-day stuff, instead of getting too caught up in your imgination. 
Taurus Daily Horoscope 
A Venus-Jupiter energy has you searching for meaning, and the more you dig into the questions, the more the answers will present themselves. Why is your word of the day. Keep asking—curiousity will pay off. 
What does your soul crave in 2018? Your Vedic horoscope can tell you …
Gemini Daily Horoscope      
Confusion is everywhere today, thanks to a Mercury-Neptune square that causes confusion in all aspects of your life. Stick to the facts, follow up in writing, and put off some major to-dos until later. 
Cancer Daily Horoscope
Work may feel annoying AF today, Cancer. Trust you've been working hard and it's okay to spend some mental real estate on the people who bring you joy. The Jupiter and Venus parallel brings your social life to the forefront, so go out and enjoy! 
What color is your aura, and where is it leading you? Ask the Chakra Tarot….
 

Leo Daily Horoscope
Life is good, Leo! Finally, things seem to be firing in all directions, and your confidence is at an all time high. Enjoy the feeling, but beware that you may not be seeing the full picture, thanks to the Mercury-Neptune square. Enjoy, but don't overspend or overcommit. 
Virgo Daily Horoscope
Misunderstandings abound today, Virgo. Annoying, but remember: It's not you, it's the stars. As much as you can, stay away from final decisions and major meeting and stick to more admin-related tasks, both in your relationships and your work life. 
Need an instant answer to a tough question? This Tarot deck has it.
 
Libra Daily Horoscope
Your confidence is an all-time high, but small issues are dragging you down. Mercury and Neptune remind you how important it is to have a system to organize your life, or else, like today, you'll spend hours looking for something. The more time you spend on the little things now, the less they'll be an issue in the future. 
Scorpio Daily Horoscope
Money is on your mind, but relax. Your emotions are clouding your thinking. An independent financial advisor could be very helpful in telling you what you should (and shouldn't) worry about right now. 
Learn about your animal sign with the wisdom of Chinese astrology.
Sagittarius Daily Horoscope
You're overthinking, overanalyzing, and spending too much time worrying about how other people will react—which could cause you to say something just because you think that's what people want to hear. Pay more attention to you today.
Capricorn Daily Horoscope
People are asking you for help from all over, and while you're tempted, you also need to be realistic: Do you have time? And if you help them, could it detract from the things you need to do for yourself? Standing up for yourself is important. 
Where is your love life headed? Get two valuable perspectives.
 
Aquarius Daily Horoscope 
Money takes center stage today, and you're getting people, including potential business partners, asking for your cash. Get everything in writing and know exactly what you're being asked to give. And remember: There are more ways than financial to contribute. 
Pisces Daily Horoscope
Gossip runs rampant, and you may be tempted to share a story you're not 100% sure is true. Hold off. Whatever gossip you say will come back to you, and you may not be happy with what people are saying about you. It's a good time to clean up your social media accounts, too. 
Feature illustration by Debra Cartwright. 
Want more spirituality, mysticism, and advice for bringing your spirit to the next level of awesome? Follow us on Instagram.
Want more info to tap into the power of your zodiac sign today? Try these articles!
10 Ways to Make Your Life Even More Magical 
When Jupiter Moves Into Scorpio, Every Sign Wins. Here's Why! 
Seeking Answers? An Oracle Deck May Be the Key! 
Want to Heal Yourself With Herbs? Here's How 
Seeking Answers? An Oracle Deck May Be the Key! 
Your Sign's Biggest Weakness (And How to Fix It!)