Weekly Horoscope: September 25 to October 1, 2023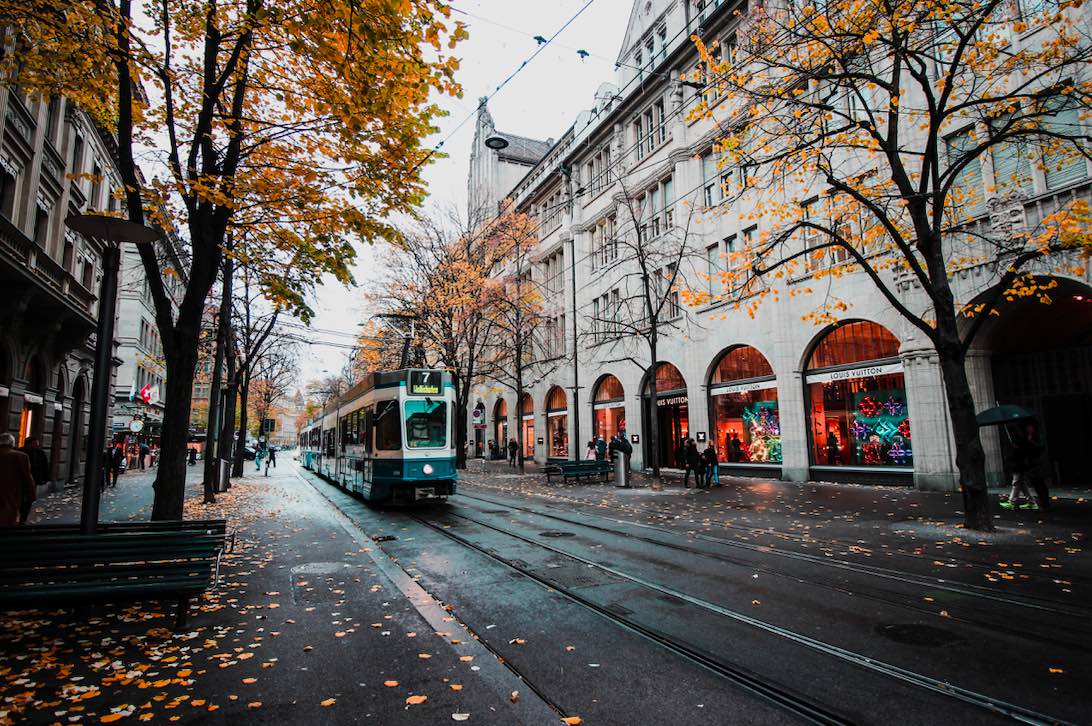 Are you ready to see things from an entirely new perspective? Because Monday's trine between smart Mercury (the versatile planet) in Virgo and innovative Jupiter (the cosmic entity in charge of success) in Taurus gives you some incredibly unconventional wisdom. Looking at the world from an incredible visionary vantage point has you reeling from possibilities about the future.
There's an energetic full Aries moon (repping our emotional mother) on Friday that gets you in a hurry to move on, but don't gloss over the details. Although this lunation gives you strong "out of sight, out of mind" vibes, it's still important to get closure before moving on. Just because you don't see something doesn't mean it isn't there, and you don't have to deal with it.
Saturday's trine between Mercury and Uranus (the noncompliant planet) gives off a lot of the same energy as Monday's planetary meetup. Still, with rebellious Uranus involved, change comes with a hefty helping of unpredictability. Doing wrong things for the right reasons can pay off, or it can bite you in the ass. You need to get real with yourself. If you're not ready to do the time, don't do the crime.  
Your Zodiac Sign's Weekly Horoscope
Aries
This is your time to own who you are, Aries. The real you is bound to come out, flaws and all, so why not get ahead of the potentially dramatic reveal and do a little self-promotion? You're a natural hype person, but if you don't like who you see in the mirror, it's never too late to change (and that goes for what's on the inside as well). Besides, you aren't fooling as many people as you think you are, anyway.
Read your full Aries weekly horoscope.
Taurus
If you're tempted to escape during tough moments this week, Taurus, try to distract yourself with something a little more productive. Boredom can definitely get you into trouble, so don't give in. Keeping yourself busy, especially with things that keep you mentally engaged, will prevent you from going down the rabbit hole of self-destructive behavior. How long has it been since you got lost in a good book?
Read your full Taurus weekly horoscope. 
Gemini
The best way to deal with any kind of sadness or difficult feelings this week is to surround yourself with people, Gemini. If you belong to any clubs, get active in whatever activities they have going on. If you don't have a membership to a specific organization, join your community in a fundraiser, sign up to mentor someone, or contribute to a bake sale. The less alone you feel, the more likely you are to come up with solutions to your problems.
Read your full Gemini weekly horoscope.
Cancer
What are your ambitions, Cancer? Don't hide from your true potential this week. Admitting that you want to climb to the very top is the first step on the ladder of success. It's easy to identify the people who want to keep you from doing what you were meant to do. If you have anyone in your life who isn't happy for you when you succeed, they don't deserve your loyalty and attention.
Read your full Cancer weekly horoscope.
Leo
Are you ready for some mental adventure? This week calls for expansion in all areas of your life, Leo, especially your mind. Getting to the truth is high on your priority list, and talking to and learning from people who have been through a lot is one of the best ways to learn. If you have some free time, take a little trip. Getting away from familiar surroundings opens your mind and helps you make amazing memories. 
Read your full Leo weekly horoscope.
Virgo
It's time to come out of your cocoon and emerge as a beautiful butterfly. Your eighth house of transformation gets a big boost this week, encouraging you to branch out and be the person you've always wanted or thought you could be. This energy also focuses on inheritances and other people's money, so don't be surprised if you're called on to help someone execute a will or be an executor of a trust. There are so many reminders that life is in constant flux.
Read your full Virgo weekly horoscopes. 
Libra
Do you feel like you're projecting your own problems or issues onto other people, Libra? With a lot of focus on your seventh house of commitment, partnerships, and deflection this week, you might try to pass off your own baggage as someone else's. We've all got our own stuff going on, so try not to add to anyone's stress load. If you need help carrying yours, ask for help instead of just dumping it somewhere.
Read your full Libra weekly horoscope.
Scorpio
The people in your life consistently rely on you for help, especially in emergency situations, but what happens when you're in crisis? This week, you have a lot of your own business to handle, so you might not be able to be there for everyone else like you usually are. Try to stick to a daily routine as much as possible. Keeping appointments and getting your chores/work done will help you feel like everything's okay even when it obviously isn't, Scorpio.
Read your full Scorpio weekly horoscope.
Sagittarius
When was the last time you expressed yourself creatively, Sag? This week is the perfect time to tap into your artistic talents and create some amazing masterpieces. Whatever your favorite medium is — acrylic paints, sculpture, playing the flute, writing/performing slam poetry — you can use it as an outlet for positivity now. You're so special and unique, and it's time to have some fun while showing the world your abilities.
Read your full Sagittarius weekly horoscope.
Capricorn
Has your family been on your mind lately, Capricorn? Early memories, good or bad, of childhood and the people in your life during your formative years can hit hard while your fourth house of roots, origins, and early conditioning is highlighted this week, but there's no reason to try to shut them out. Everything happens for a reason, and you are who you are because of your past. If you don't like it, change. But if you do, embrace it fully. 
Read your full Capricorn weekly horoscope.
Aquarius
We would not be surprised to hear that you've been thinking about your aunts, uncles, cousins, and siblings lately, Aquarius. Are we mind readers? Not exactly! But because your third house of communication, ruled by familial Mercury, gets hit with full moon energy this week, it's likely that those special relatives will be on your mind. Maybe it's time to plan a trip other than the one you're taking down memory lane. 
Read your full Aquarius weekly horoscope.
Pisces
Are you overly attached to the objects in your life right now, Pisces? With the full moon vibes blasting your money/possessions zone, you might be a little too obsessed with buying or obtaining something. There's nothing wrong with really, really liking something or wanting it really badly, but when it becomes an obsession, it's obviously not healthy. Put it down, walk away, and be thankful for what you already have.
Read your full Pisces weekly horoscope.
Photo Courtesy of Pexels.