Weekly Horoscope: October 9–15, 2023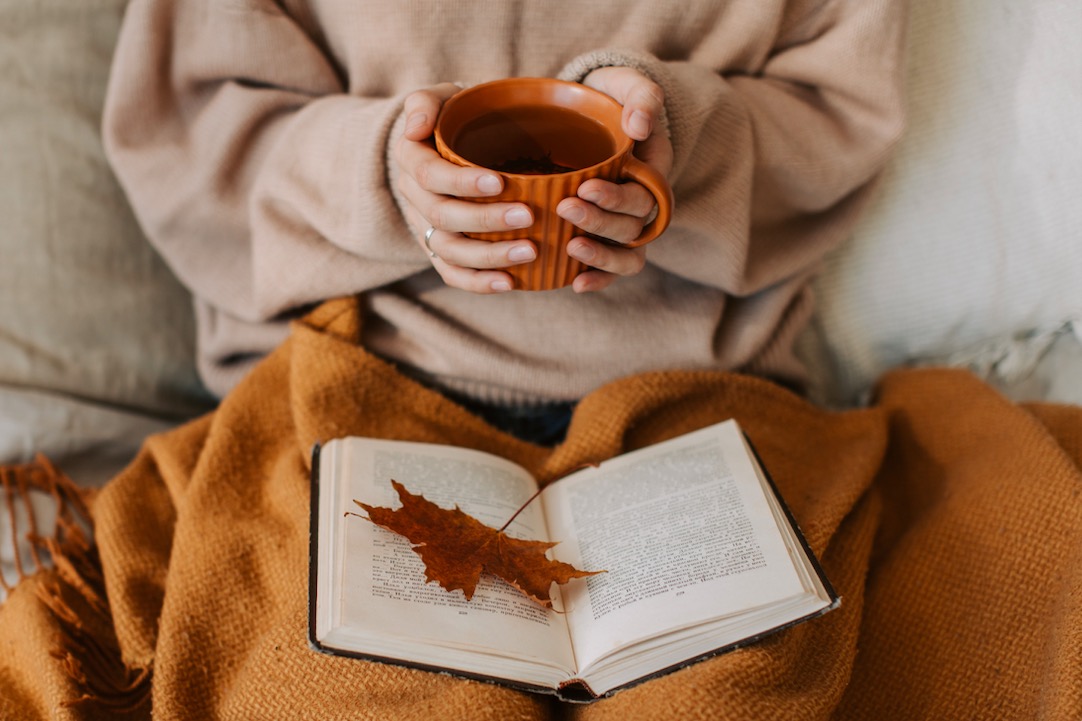 There are three major cosmic events to watch out for this week, starting with regenerative Pluto (the planet of starting over) stationing direct while paired with dedicated workaholic Capricorn on Tuesday. This is the time to double down and really focus on the lessons you've learned over the past decade so you can find ways to put them to good use in the future. You're so much smarter now; it's time to show it!
On Wednesday, a dynamic partnership starts between fierce Mars (the planetary warrior) and intense Scorpio, one of the signs it rules. So, for the next six weeks, you can expect to be driven in a way that you haven't been recently. When you want or crave something badly enough, you'll do almost anything to get it, and your thoughts and actions border on obsession.
A stunning new Libra moon (the cosmic curator of sensitivity) and solar eclipse arrive on Saturday, bringing out your charm and grace – and allowing you to get your way pretty easily. However, you're also committed to keeping things fair and balanced, so even though you have the upper hand, you probably won't use it. Manipulation is definitely not part of your plan during these special cosmic events, but taking advantage of every new opportunity is.
Your Zodiac Sign's Weekly Horoscope
Aries
What's your worst/most unhealthy habit, Aries? Wouldn't it be nice to find out what life would be like if it didn't have such a strong hold on you? Use that famous willpower and determination to finally kick it. You won't be sorry for what you lose nearly as much as you'll be ecstatic about what you gain.
Read your full Aries weekly horoscope.
Taurus
Excitement and adventure are on the agenda this week, especially when it comes to your relationship. Making a new connection or finding out something you have in common with an old friend makes your day and helps you realize the importance of being committed to strengthening your closest personal bonds. There's always room for improvement, Taurus, and you're dedicated to improving things between you and the people you care about.
Read your full Taurus weekly horoscope.
Gemini
You're at your peak when your mind and body work in synch like a perfectly well-oiled machine this week. If you're not at your peak, it's time to change your routine to make sure that you're living a healthy lifestyle. The universe doesn't expect perfection, but it gives you enough drive and determination now to make the absolute most of what you have. Put in the work and see the rewards, Gemini!
Read your full Gemini weekly horoscope.
Cancer
You play hard this week, Cancer. That might seem like a total contradiction, but it's totally possible to go HAM on the things that bring you enjoyment. If you love sports, maybe it's time to join a competitive league. If you like to cook, enroll in culinary school. Whatever hobby you have, go at it from a driven perspective and see just how good you can be. The results might surprise you.
Read your full Cancer weekly horoscope.
Leo
Your fourth house gets the bulk of Mars' attention this week, Leo, which means your private life is about to be a lot more active than usual. People drop by unexpectedly, your kids' lives have excessive drama, your pets are louder, and your roommate and/or partner has much more going on than usual. That's just how it is during this chaotic transit, and fighting it will probably only make things worse. Relax and let things play out naturally.
Read your full Leo weekly horoscope.
Virgo
Social media plays a huge role in your life this week as powerful Mars spends time in your third house of communication, thought, and language. The last thing you want to do now is post a rant about anything controversial because no matter how well thought-out you think it is or how sure you are that other people will support you, the fallout can be catastrophic. It's amazing how fast people screenshot and save things, Virgo.
Read your full Virgo weekly horoscopes.
Libra
You might have to use your personal resources to help yourself out of a jam this week, Libra, so be sure you have access to some emergency cash or have your lawyer's number handy. The universe isn't messing around with what it throws at you now, and the more prepared you are, the better. Be sure you know where your moral compass is set; don't do anything you normally wouldn't do just to prove a point. Compromising your integrity is never worth it.
Read your full Libra weekly horoscope.
Scorpio
You're very conscious of the impressions you're making on people this week, Scorpio, which should put you on your best behavior. Resist the urge to become a chameleon to fit in with the setting you're in, though. If you're not your authentic self, who even are you? People keep saying that they want to see the person behind the mask – aka the real you – and here's your chance to show it to them. Hopefully, they're ready.
Read your full Scorpio weekly horoscope.
Sagittarius
What sacrifices are you ready to make to find your truth, Sagittarius? With your karmic zone getting hit with strong Mars energy this week, you're called on to take action. Your subconscious voice is loud now, urging you to pay attention to the things that really matter. Shut out all the other distractions and focus on your emotional well-being. Meditation and other mind-quieting techniques are priceless.
Read your full Sagittarius weekly horoscope.
Capricorn
Your role in groups plays a key part in your success and happiness this week, Capricorn. Your social zone gets a direct hit from motivated Mars, driving you to seek out people with similar goals and interests who can help you further your own plans. Friends in high places are an invaluable resource now. If you don't know any celebrities or industry VIPs, what are you even doing with your life?
Read your full Capricorn weekly horoscope.
Aquarius
Your job is getting a lot of attention this week, Aquarius, and if you don't have one, that's getting attention, too. Big Mars energy is ready to catapult you to the top of whatever ladder you choose to be on, and all eyes are on you to see what you will do next. It's time to switch the workaholic mode and show everyone what you're capable of. If you put in the work, by this time next month, you should finally be getting the recognition you deserve.
Read your full Aquarius weekly horoscope.
Pisces
The best journey you'll take this week is one through your own mind. You have a lot of thoughts running through your head, and your heart is full of emotion, so it's only natural for you to stop and listen to your inner voices. As a highly intuitive sign, you are always in tune with your karmic self and can acknowledge certain truths even if you don't want to totally accept them. Be brave, Pisces. Gaining more wisdom and insight is never a bad thing.
Read your full Pisces weekly horoscope.
Photo Courtesy of Vlada Karpovich on Pexels.