Weekly Horoscope: December 13-19, 2021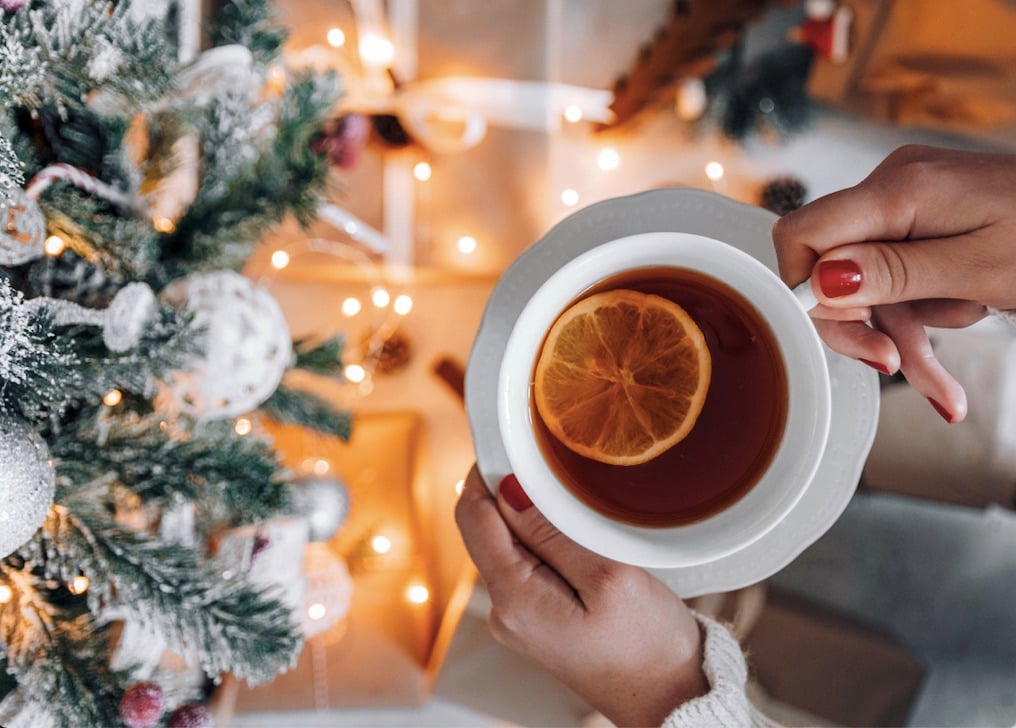 We now find ourselves midway through the season of the Archer; blink and you'll miss the rest! In this, the last full week of Sagittarius, the energy is crackling with change. It begins with two planets changing signs — Mars (planet of action) into Sagittarius and Mercury (planet of communication) into Capricorn. 
Whereas the collective may have been enjoying the recklessness of Sagittarius, Mercury's shift into Capricorn bids us to contemplate our words a little more. More interestingly, this week marks the final full moon of the year. Saturday finds the full moon in Gemini. As per usual, manifesting isn't exactly recommended. Instead, take this time to release so that you enter the new year with a clean slate.
Finally, Venus (planet of love) in Capricorn goes retrograde on Sunday. So, if there have been bumps in the road of your relationship, expect them to get bumpier during the retrograde's reign.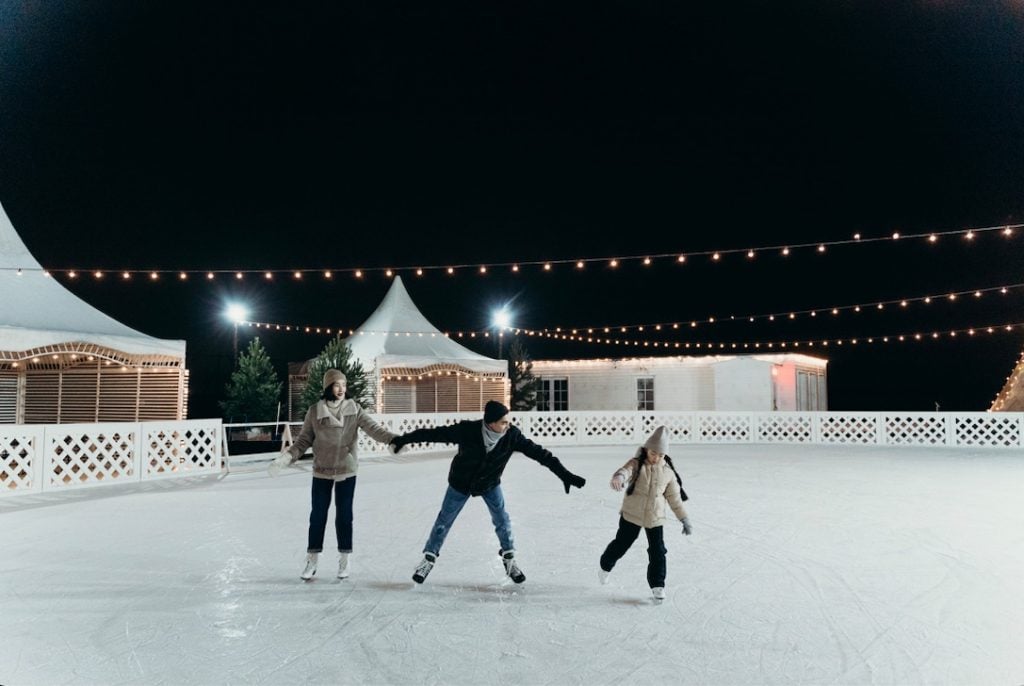 Your Zodiac Sign's Weekly Horoscope
Aries
"Intrepid adventurer" is a title usually assigned to Dear Sagittarius, Aries. But with Mars entering Sag and your sector of travel on Monday, the world is yours! If present circumstances prevent far travel, there are more ways than one to escape your home. Perhaps there's a book you've been meaning to read or a language to learn? Beginning either might be a great idea this week. Mars' dynamic energy will give you that extra oomph to start strong.
Read your full Aries weekly horoscope.
Taurus
Dalliances and flings may have been the vibe during Mars' stay in Scorpio, Taurus. On Monday, things begin to hear up with the planet of action's shift into Sagittarius and your sector of secrets and intimacy. It's been fun to play the field, but Mars is demanding that you dig a little deeper. What experiences or fears have been blocking you from opening yourself up in your platonic and romantic relationships? Now's the time to rip the bandage off.
Read your full Taurus weekly horoscope.
Gemini
You've been focused on the day-to-day for the last few weeks, Gemini. But Monday's shift from Mars in Scorpio to Sagittarius, you're being given the opportunity to let your hair down and shop around in the romance department. However, in the midst of these romances, you're being prompted to "say what's real," especially with Mercury entering Capricorn and your intimacy and transformation. You generally like to keep it light and easy, but your relationships depend on you pursuing more depth. 
Read your full Gemini weekly horoscope.
Cancer
Venus has been floating in your romance sector for some time now, Cancer. While I'm sure you've been relishing the more serious approach to love and affection. But it might be time to buckle up, as the planet of love goes retrograde in that same sector on Sunday. It's time for you to consider what partnership means to you. If you're not already in a relationship, what does your ideal one look like? And if you are, how is it comparing? Make no major decisions during this retrograde, but do try to consider where you're at.
Read your full Cancer weekly horoscope.
Leo
Throughout Mars' stay in Scorpio, things on the home front were probably a little rough, Leo. Well, feel free to breathe a sigh of relief because the planet of action is rolling into your pleasure zone. You're being given the astrological greenlight to go ahead and let loose. Winter approaches in the northern hemisphere, but there's still some fun to be had! Have you considered skiing?
Read your full Leo weekly horoscope.
Virgo
Mars pops into your domestic zone on Monday, Virgo. Perhaps this is the season that you put some serious effort into redecorating your home. With the continued presence of the sun in Sagittarius in that same sector, your home is definitely on your mind, but don't expect to be a complete homebody! Venus and Mercury are kicking about in your pleasure sector. Though Capricorn energy isn't the liveliest, you'll definitely be having some fun over the next few weeks!
Read your full Virgo weekly horoscopes. 
Libra
You're a mellow fellow, Libra. Peace is your preferred approach to conversation. But with Mars in Sagittarius marching into your communication sector on Monday, beware of sharper words than intended over the next few weeks. Fortunately, Mercury leaves the sign of the Archer on the very same day that Mars enters it, so the energy may be a little less chaotic. 
Read your full Libra weekly horoscope.
Scorpio
Mars leaves your sign to slide into fiery Sagittarius, Scorpio. You may notice a little tension around your finances. So, beware of impulse buys, as Sagittarian energy isn't exactly known for forethought. Fortunately, two planets — Venus and now Mercury — are now in Capricorn, tempering the otherwise chaotic energy. What's more, these two planets are in your communication sector, so you'll be at your sharpest over the next few weeks. Take advantage of the increased mental action!
Read your full Scorpio weekly horoscope.
Sagittarius
I can tell that you have big energy, Sagittarius. Mars moves into your sign and sector of self on Monday, supercharging you with vitality. Over the next few weeks, you may be here, there, and everywhere! But amid your fantastic Martian journey, take care not to come off as overbearing or overwhelming. Mars can be a lot, and you wouldn't want to spoil the rest of your season with unnecessary squabbles.  
Read your full Sagittarius weekly horoscope.
Capricorn
Venus has been blessing your sector of appearances for the last few weeks, Capricorn. I hope you've been enjoying the extra attention! But watch out! Venus in your sign goes retrograde on Saturday. Given its current placement, I wouldn't recommend going for any major aesthetic changes during the retrograde period. With Venus on the fritz, anything involved beauty and partnerships is bound to go left. Fortunately, Mercury joins the planet of beauty in your sign on Monday, softening the blow of the Venusian retrograde. 
Read your full Capricorn weekly horoscope.
Aquarius
It's looking to be a contemplative few weeks for you, Aquarius. Mercury enters Capricorn and your sector of solitude on Monday, prompting a slight withdrawal from public life. I know that you're not one for emotions, but perhaps now might be the time to dig a little deeper. With Venus in Capricorn's retrograde beginning on Saturday, inner work may seem confusing. Still, a little work here and there will have you feeling like a new person by the end of Capricorn season if you start now!
Read your full Aquarius weekly horoscope.
Pisces
You're generally a friendly individual, Pisces. But with Mercury dipping into Capricorn and your networking sector on Monday, your schedule will be teeming with meet-and-greet's over the next few weeks, so fostering new connections is definitely the vibe. However, keep in mind that Venus in Capricorn in that same sector goes retrograde on Saturday. As a result, partnerships — both romantic and platonic — may not flow as easily as usual. 
Read your full Pisces weekly horoscope.
Photos Courtesy of Marko Klaric and cottonbro on Pexels.