Weekly Horoscope: August 7–13, 2023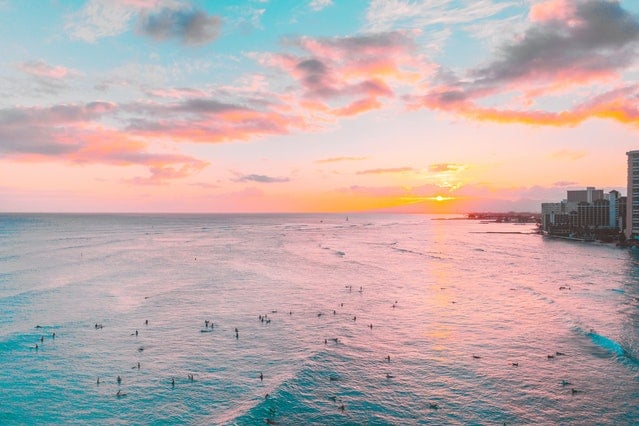 There's BDE (big dramatic energy) surrounding you all week long, thanks to both the bright sun (our confidence booster) and beautiful Venus (the goddess of appreciation, retrograde) partnering with loud, shiny Leo and making everything a little bit brighter. Your focus is on getting in and staying in the spotlight, and any kind of attention in the form of acknowledgement, validation, adoration, etc., goes right to your head in the very best way.

In the middle of the week Venus squares unusual Uranus (the insightful planet), which could put a pause on the little love fest you've got going on with yourself. With Venus in a retrograde cycle, her clash with unpredictable Uranus can cause unforeseen circumstances that tend to spiral out of control. Making slow, careful and well-planned movements are favored over just going with the flow.

By Sunday there's a much more harmonious conjunction between the warm sun and Venus  in the proud Lion's den. More positive vibes are flowing again, returning you to your confident state from earlier in the week. Remember that all eyes are on you, so you're going to want to look your best. Luckily, your million-dollar smile is a fab accessory!
Your Zodiac Sign's Weekly Horoscope
Aries
You're comfortable getting more attention than usual, Aries. As an active fire sign, you just go about your day and do your thing, not really worrying about what anyone else thinks of you. You're set on doing things your own way whether all eyes are on you or not. The phrase "you do you" was made with Aries in mind, no doubt.
Read your full Aries weekly horoscope.
Taurus
You don't crave attention, but you also don't shy away from it either. If you're overdue for your 15 minutes of fame, get ready to enjoy it this week, Taurus. Your confidence takes you far over the weekend, especially if you're trying to impress someone special. Getting noticed by the right person can literally change your life forever, for the better.
Read your full Taurus weekly horoscope. 
Gemini
Isn't it about time you got the credit for all the suggestions you've been making? You're much more of an idea person than a "jump right in and get your hands dirty" person, but that's okay. The world needs smart, creative people like you to step it up right now, Gemini. As the brains behind the brawn, you deserve some recognition.
Read your full Gemini weekly horoscope.
Cancer 
Things are going smoothly this week until they aren't, Cancer. Why does it seem like every time life starts to get rolling in a good direction, there's always that one little thing that comes along and seems intent on ruining all your plans? Do your best to stay focused on your goal until the obstacle is out of your way. Jump over it if you must.
Read your full Cancer weekly horoscope.
Leo
This is your week to shine, Leo! You love the drama and excitement that every moment brings, but that doesn't stop you from complaining about the little things. Can't you just appreciate the good stuff and forget about the bad? That's your main job if you choose to accept it this week: Focus on the positive!
Read your full Leo weekly horoscope.
Virgo
You're not exactly attracted to all the glitz and glamour that a week like this can bring to your life, Virgo, but what harm would it do for you to fully embrace it anyway? We know, we know, it's not your first (or second or third) choice to live in the spotlight, but why not enjoy it while you can? Even a steady earth sign like you can admit that getting some extra attention is kind of nice sometimes.
Read your full Virgo weekly horoscopes. 
Libra
Your ruler Venus is living the good life as she travels with zodiac darling Leo this week! There's beauty everywhere you look, which is exciting and satisfying. You always knew you were destined to lead a charmed life, Libra, and the energy around you now is proof of that. If you're not stepping out of a limo or walking down the red carpet, what are you doing with your life?
Read your full Libra weekly horoscope.
Scorpio
As a private sign you aren't about everyone knowing all your business, but there's something alluring about the attention you get this week, Scorpio. Your confidence level is through the roof, so you don't need anyone's approval, but getting even more admiring glances than usual is just more proof that you're doing everything right.
Read your full Scorpio weekly horoscope.
Sagittarius
Just when things seem to be running along a little too smoothly is exactly when you have to watch out for those little unexpected speedbumps. Sagittarius. But don't worry — anything unusual that you encounter that might mess up your plans this week is probably only a little momentary hiccup. It will take a lot more than that to permanently slow your roll, right?
Read your full Sagittarius weekly horoscope.
Capricorn
You definitely don't need any extra validation that you're doing a good job, Capricorn – but it might be nice to get some anyway! You're always so serious that people – even the ones closest to you – probably be surprised to learn that you get insecure sometimes. But don't worry – we won' tell anyone that you're secretly enjoying this week's ego-boosting vibes.
Read your full Capricorn weekly horoscope.
Aquarius
You've got a pretty good thing going this week, Aquarius, so hopefully your weird home planet won't mess things up for you! Being surrounded by exciting Leo energy does wonders for your ego but when Uranus squares off with Venus in retrograde, things get complicated. You can usually deal with unpredictability but even you might have a tough time navigating this kind of chaos!
Read your full Aquarius weekly horoscope.
Pisces
As one of the shyest signs, how will you deal with Leo's dramatic, attention-seeking energy surrounding you this whole week, Pisces?! Because you don't like confrontation you probably won't like being called out on your BS, but that can happen when this kind of extroverted energy is being absorbed by the universe. Usually, we'd say just keep your head down and mind your business but right now, doing the opposite might just work for ya! Why not give it a try? You might actually like it.
Read your full Pisces weekly horoscope.
Photo Courtesy of Pexels.