The Hottest Clothes and Makeup for Your Zodiac Sign, and Where to Get Them!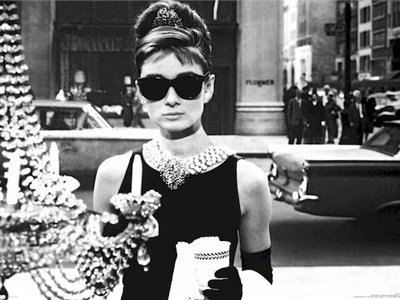 In my first column for Horoscope.com, I wrote about my 2017 vow to buy only vintage and recycled fashion. And so far, so good! Thanks to some amazing consignment store scene in my neighborhood, I've been able to keep my wardrobe up-to-date, while staying true to my eco-fashion experiment.
But I have noticed an interesting … side effect. Since I had told myself that I could still buy lingerie and swimwear new, I've found myself obsessing over bikinis online for an upcoming trip to Croatia. And when I say "obsessing," I mean literally spending hours trawling the selection from my search on Shopstyle (a genius site that allows to search the entire Internet for the specific items you're after!)
Um, you may also remember my post on the best bathing suits for each sign? Totally inspired by my not-so-elegant tumble down the bikini-shopping rabbit hole! (Which, I confess, may also have extended to a heavily-discounted caftan I "stumbled across" on Century21.com.)
One happy discovery as part of my experiment has also been Therealreal.com, an incredible online consignment store. And overall I've been reminded how fun it is to shop online. Coming home to a package at the end of a long day never fails to make me feel like a kid on Christmas morning.
Want to make the most of your online shopping experience? Knowing how your sign predicts how you shop can help you snag a sale, cue into some sign-specific money habits, and otherwise help you keep your shopping as soulful as possible!
Here's how your sign shops online … and where you'll find the perfect styles for your gorgeous self:
 
FIRE SIGNS: Aries, Leo, Sagittarius
Shopping Keyword: Targeted
Fire signs tend to know exactly what they want, and to then seek out the fastest route to getting their hands on it! It's no wonder Aries love Shopstyle.com. Using the filters to narrow your search to only the items that fit your exact requirements saves so much time—time which could be better spent out in the world making s*it happen! 
Shoes: Net-a-Porter. Whether it's flats, heels, or a pump, when you fall in love, you fall in love hard—and want it now. Obviously, you'll love the same-day delivery service Net-a-Porter offers. Covet it over coffee and wear it by drinks! 
Beauty: Glossier. Run by Aries entrepreneur and uber-babe Emily Weiss, Glossier offers a range of products, including the amazing Cloud Paint, a blush that gives you exactly the glow you've been going after your whole life. 
Going Out Outfit: Nasty Gal. All about making a statement that's unique, unforgettable, and Instagrammable, fire signs flock to this site, which is a master of mixing high and low designers—just like you. Maybe a floral blazer with fitted overalls is a combo fire signs can rock with confidence? 
A Nasty Gal vintage look.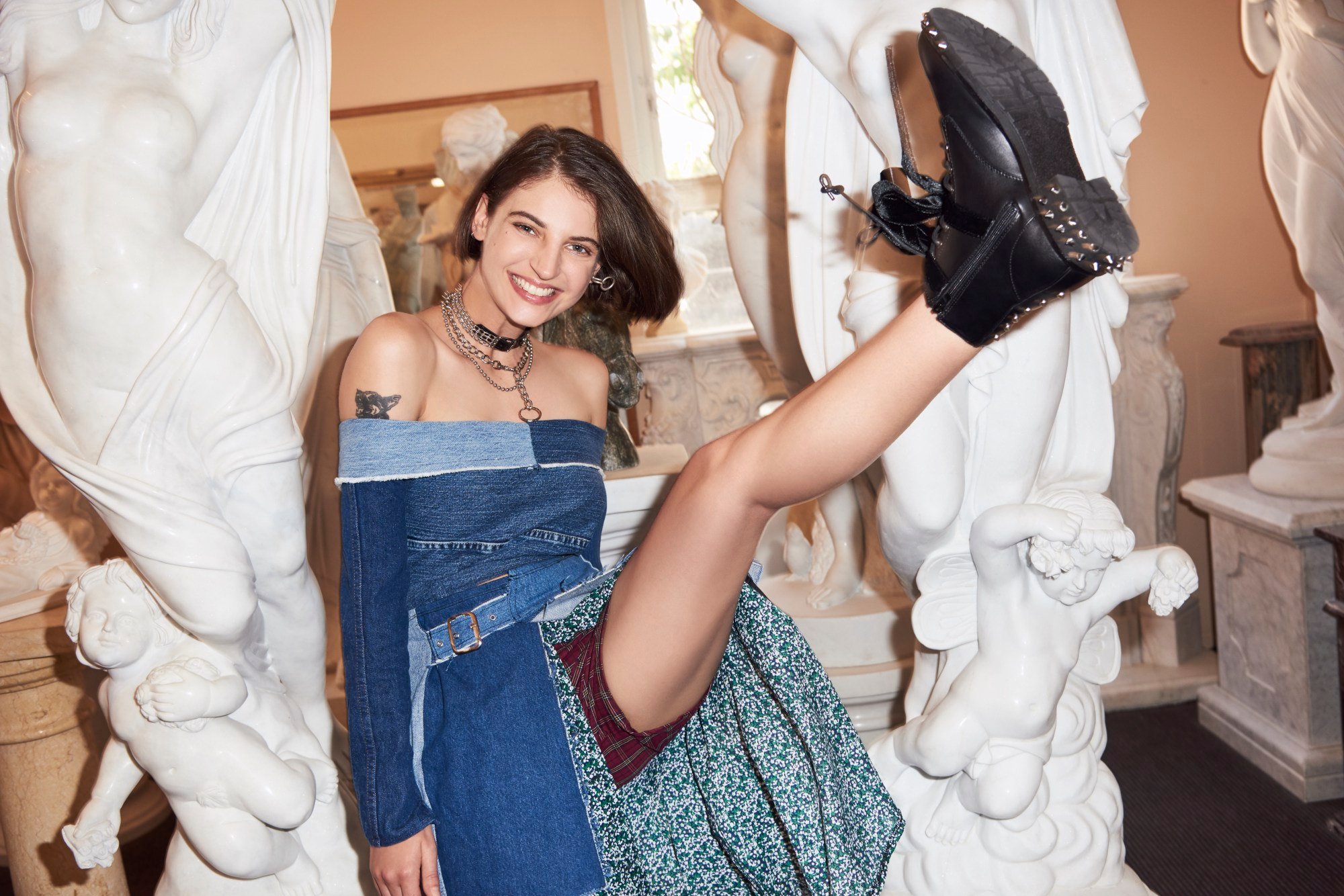 * * *
EARTH SIGNS: Capricorn, Taurus, Virgo
Shopping Keyword: Practical
The problem with shopping online is that you can't try things on, which is why most sites strive to make returns and exchanges so convenient. This suits an earth sign, who loves to buy it all to try at home and return what doesn't work. Since earth signs are also great with money, they'll also make sure they've got all the promo codes on lock before checkout.
Shoes: Zappos. Buy, try, return. Over, and over, and over again. For you, the process is just as satisfying as the (eventual) purchase. 
Beauty: Origins. You love natural, no nonsense products that do double duty. Always one to protect your skin, a luxe SPF and moisturizer, like Origins Mega-Defense Advanced Daily UV Defender SPF 45 is a must in your bag.  
Going Out Outfit: Rent The Runway. Designer gowns for a fraction of the cost? Yes, please! Earth signs will love a classic black Badgley Mischka gown, available to rent for less than a quarter of what the gown goes for at retail cost. 
Rent the Runway cofounders,
Jennifer Fleiss and Jennifer Hyman.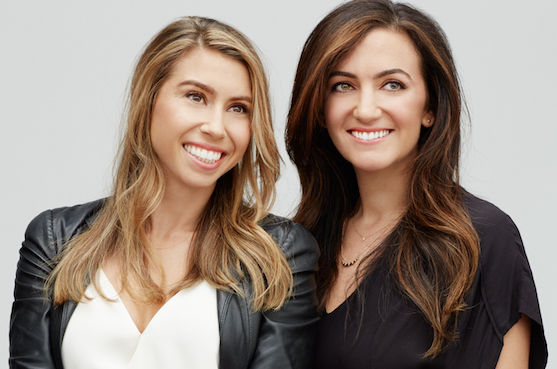 * * *
WATER SIGNS: Pisces, Cancer, Scorpio
Shopping Keyword: Whimsical
An image can say a thousand words for impressionable water signs, who love the fantasy element of fashion. It's like new outfit holds the promise of becoming a whole new person! This means water signs are a sucker for beautiful advertising images, and can wind up with pieces that suit an ideal future self—as opposed to what they need in the here and now. In fact, thank you, water signs, for keeping my beloved consignment stores well-stocked with your cast-offs!
Shoes: Nordstrom. A range of designers under one roof, Nordstrom has legendary sales—perfect for when you just can't decide between a siren red knee high Stuart Weitzman boot or a midcalf Alexandra Wang suede boot. 
Beauty: Nars. Best known for their cheekily-named Orgasm blush, Nars creates luxe makeup that works well on weekends, but also can be toned down for an everyday look.
Going Out Outfit: TheRealReal. A vintage-fueled nostalgia trip, you love consignment, and believe that the more stories an outfit has, the more valuable it is. A Chanel quilted lambskin bag? Yes, please! 
Water signs feel at home in low-key glam makeup by Nars.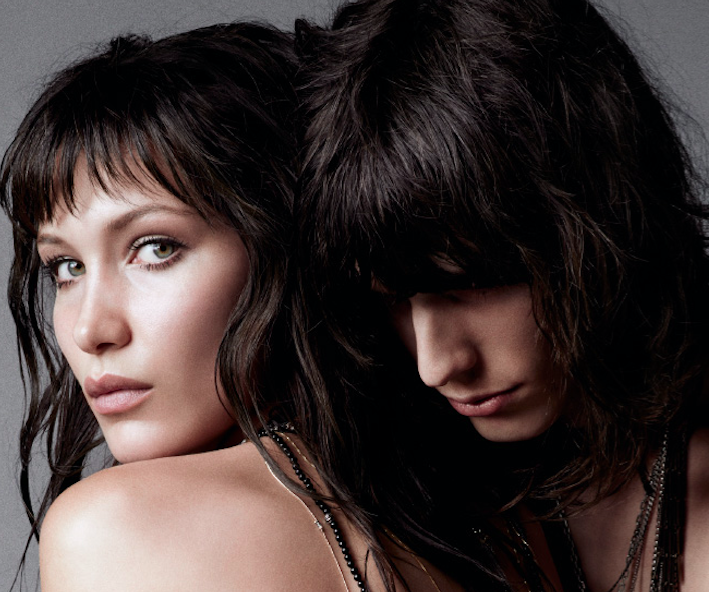 * * *
 
AIR SIGNS: Gemini, Aquarius, Libra
Shopping Keyword: Informed
Online stores' customer service people love air signs—not! You need to ask all the FAQs and then some before you commit to a purchase, including the opinion of all your social media friends about whether or not you should get it. Air signs also love to research, so fashion blogs and online magazines are your go-to for new trends, the must-buys of the season, and what hot celebrities are wearing what.
Shoes: Asos. Hop on every trend under the sun, like a chunky '90s throwback platform sneaker, to kick back in on the weekends.

Beauty: Sephora. You can't resist a freebie, and love the free samples thrown in with your beauty staples. You also love trying new trends, like a monochromatic look, where your eyes, lips, and cheeks all match. One to try: Lolita by Kat Von D.
Going Out Outfit: eBay. When it comes to picking out a statement dress, you want to know all the details. Luckily, on eBay, you can have these conversations with sellers, so you know every last inch of your outfit before it arrives in your hands. 
Trendy-soulful water signs flock to Asos.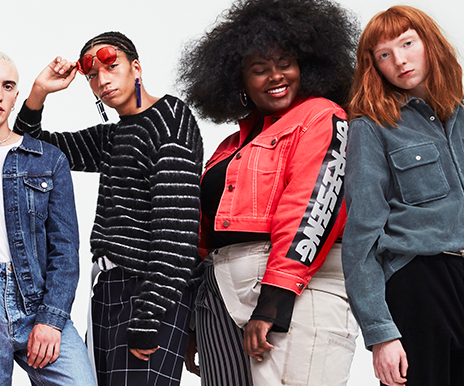 Ruby Warrington is the founder of the modern spirituality site The Numinous; the co-founder of Moon Club, a monthly mentoring program; and the author of Material Girl, Mystical World.
Want more spirituality, mysticism, and advice for bringing your spirit to the next level? Follow us on Instagram. 

For more of Ruby Warrington's tips on how to live a stylishly spiritual life, try: 
Searching for the Ultimate Good Luck Crystal? Numerology Holds The Key 
The Sexiest Jewelry For Every Zodiac Sign
For a Tattoo You'll Never Regret, Tap Your Zodiac Sign
Here's the Best Perfume for Your Zodiac Sign. You're Welcome.