Your September 2019 Manifestation Playlist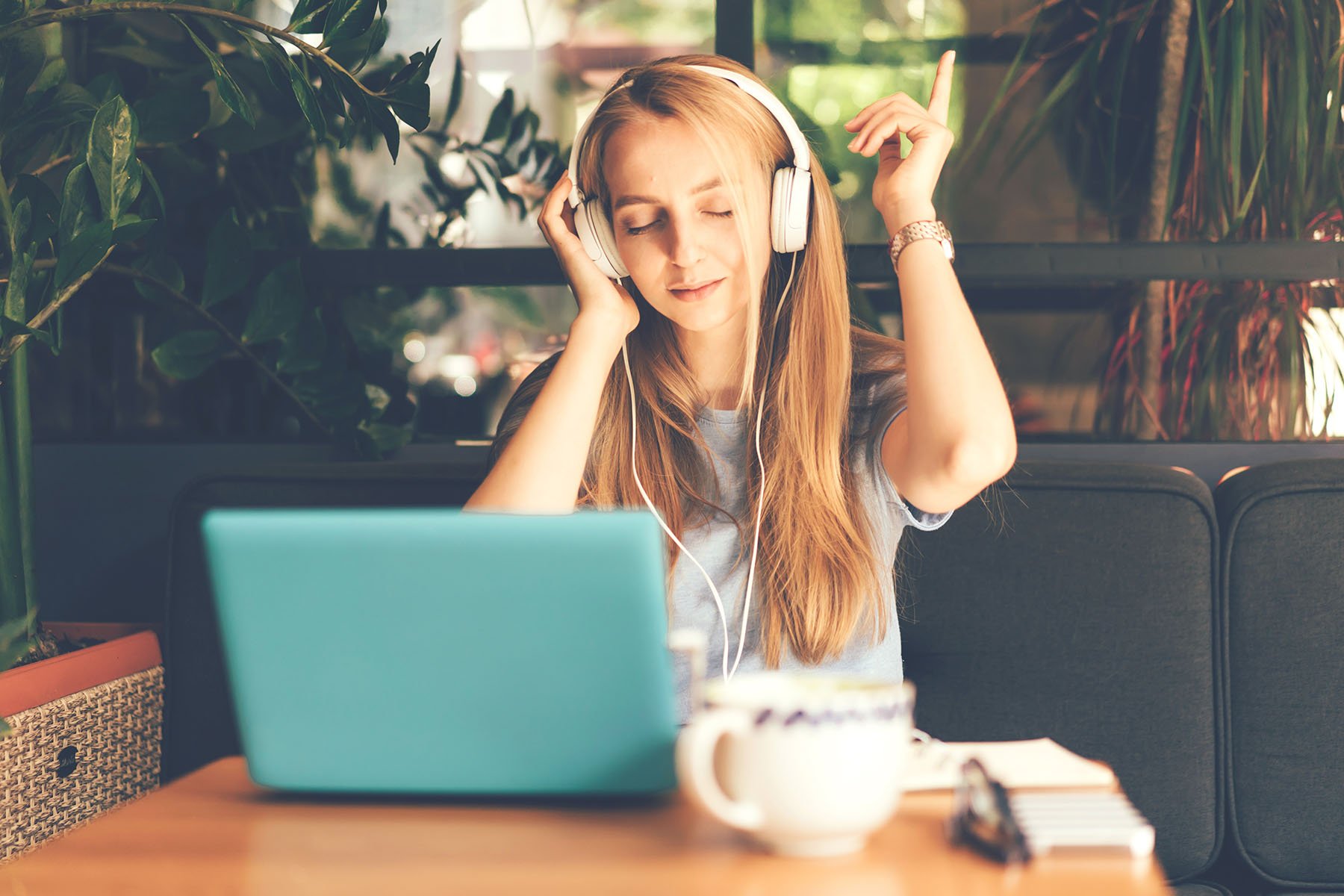 The Law of Attraction is a wonderful way to bring the things we desire into our lives. Some people try using vision boards or repeating mantras to manifest what they want. But if you're not a visional learner or have trouble wrapping your head around repeating a sentence over and over, manifesting can be a little tricky.
Luckily, there's another solution: a playlist. Listening to a playlist filled with lyrics with things and feelings you wish to attract will help bring those things to you faster (along with your help of course).
With each new month, comes new planetary vibrations that enter our lives; some transits could make us feel great while others could make us feel… not so rad. This September, we'll be greeted by a full moon in Pisces and a new moon in Libra. We'll also transition from analytical Virgo season to fun-loving Libra season. And finally, Saturn will turn direct after being in retrograde since April. It's a lot…
Luckily, we've created the perfect playlist to help you use these transits to your advantage. Here's to feeling confident, balanced, and like we're finally obtaining the things we imagine!
The Best Songs to Listen to in September 
September 13 (Full Moon in Pisces)—'9 to 5' by Dolly Parton
Pisces is typically a sign that causes sensitivity and allows perceptiveness of your surroundings. However, because this moon opposes a total of four planets in detail-oriented Virgo, we'll have a sense of perceptiveness plus the focus we need to get things done. So while a full moon in Pisces may sound like an emotional moon, this is actually the best time to achieve work and health gains (Virgo's specialties). After the release of Netflix's Dumplin', Dolly Parton's "9 to 5" came back to life, just like our post-summer motivation. So pour yourself a cup of ambition, get back in the gym, back to healthy eating, and back to business.
Lyric to focus on: "Tumble outta bed, and I stumble to the kitchen, pour myself a cup of ambition."
September 18 (Saturn Turning Direct)—'Find Your Way Back' by Beyoncé
Did you really think we could have a September playlist without including Beyoncé, Virgo queen? Her song "Find Your Way Back" from her newest album The Lion King: The Gift is perfect for Saturn going direct on September 18 (after being retrograde since April), because we are trying to find our way back to responsibility, discipline, and portraying ourselves as a symbol of authority. This song is saying that you were made to rule, even if you strayed from your path.
Lyric to focus on: "Big, big world, but you got it, baby. Find your way back, don't let this life drive you crazy."
September 23 (Fall Equinox)—'Friends' by Band of Skulls
The fall equinox, also known in paganism as Mabon, is when we celebrate the second harvest. This is a time of abundance, balance, and to prep for winter. Since it's a celebration, the best way to celebrate with your friends. "Friends" by Band of Skulls talks about needing love and how great to feel the love everyone you care about.
Lyric to focus on:"I need love 'cause only love is true."
September 29 (New Moon in Libra)—'I'll Call You Back' by Erykah Badu
As the sign of the scales, Libra is all about bringing balance in our lives. Sometimes, we are stretched so thin that we can't give our time and attention to both our professional goals and our personal relationships while still making time for ourselves. Erykah Badu catchy song reminds us that it's okay to not answer every call or text when we need to take care of ourselves and our dreams. Balance is key!
Lyric to focus on: "Running around in the city, I'm running I like it, I'm busy so I'll call you back."
More great manifesting music for September:
'Feeling Good' by Nina Simone
When we start a new season, we are opening ourselves us new opportunities and new exciting changing is our lives. Nina Simone's soulful voice gives us great autumn vibes while giving a great optimism feeling that good things are coming. We are going to feel the rewards of our hard work.
Lyric to focus on:  It's a new dawn, it's a new day, it's a new life for me, I'm feeling good!"
'Truth Hurts' by Lizzo
If your summer fling has suddenly ghosted, this is the song for you. This September is all about moving on from the past and embracing new opportunities, and to love yourself throughout. Be as confident as Lizzo and tell that person, bye!
Lyric to focus on: "Yeah, I got boy problems, that's the human in me. Bling bling, then I solve 'em, that's the goddess in me."
'September' by Earth, Wind & Fire
Yes, I know this is a cheesy cop-out, but I dare you to try to listen to this song and still be in a bad mood when it's over, it's impossible. Good vibes are sure to be coming your way when you listen to this song about love and being together.
Lyric to focus on:"Do you remember, never a cloudy day."
Lead photo courtesy of Twenty20