October 2021 New Moon in Libra Horoscopes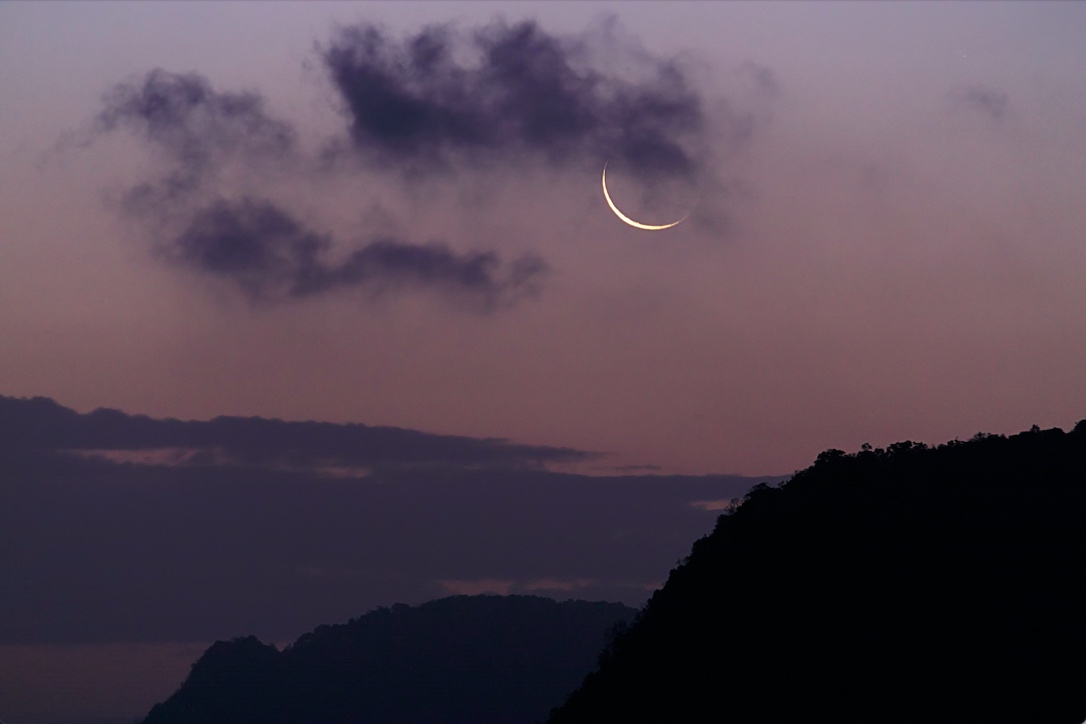 Prepare to set your intentions because an auspicious new moon in Libra is rising on Wednesday, October 6, 2021 at 4:05am PT. As the first new moon of the autumn season, this celebratory celestial occasion brings us a renewed sense of energy, a deep sense of purpose, and the refreshing feeling of a new start. Brimming with the Libran values of peace, love, and understanding, this lunar reset will inspire all zodiac signs to connect with their true selves.
With the sun and moon aligning in charming air sign Libra, this is a beautiful lunation for focusing on partnerships, opening our hearts to new commitments, and manifesting more balance in our lives. While Libra energy is about relating to others, this introspective new moon moment asks that we focus on finding common ground between the conflicting feelings that exist within our own hearts. Pluto (planet of transformation) happens to be ending its retrograde on the same date as this new moon, which will feel like a weight lifting off our shoulders when combined with the fresh-faced lunar energy. It's time to step into our power, embrace our evolutions, and move forward.
We'll be extra motivated to charge ahead on our goals under this lunation thanks to the moon forming a perfect conjunction to Mars (planet of action). Conjunction aspects denote new beginnings, and Mars' feisty presence bedazzles this new moon with the kind of bold and zealous moxie that new beginnings are made of. The sun/moon/Mars alignment sits opposite to asteroid Chiron (known as the "wounded healer"), which could poke at our soft spots and highlight our vulnerabilities. If we use that heightened sensitivity to fuel us instead of breaking us down, the actions we take now could result in a profound healing and a deep sense of harmony. 
How the Libra New Moon Will Affect Your Zodiac Sign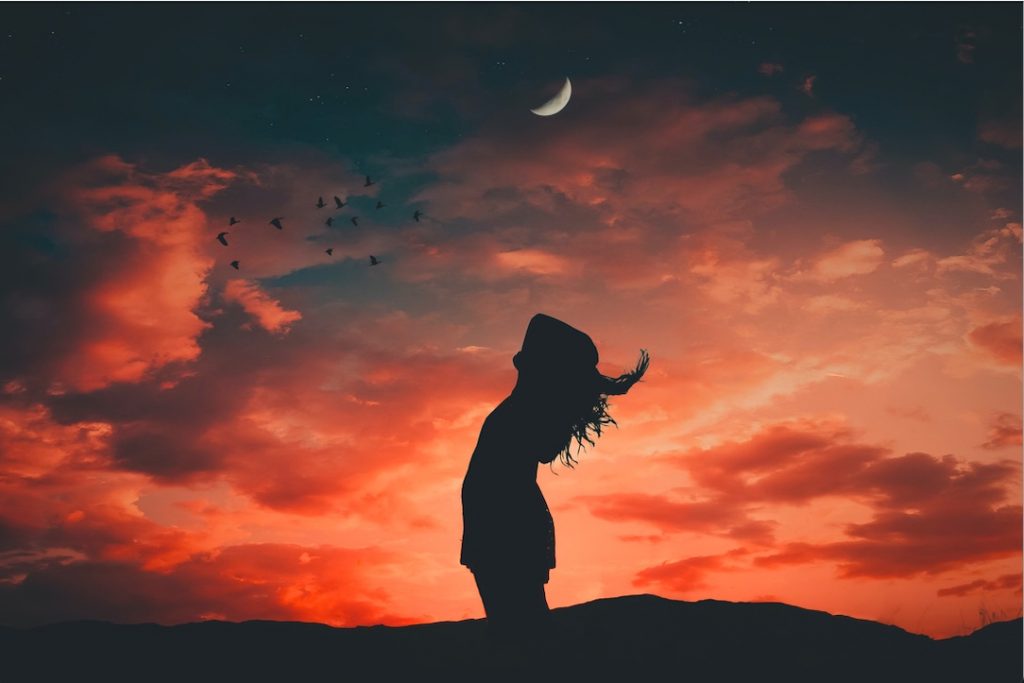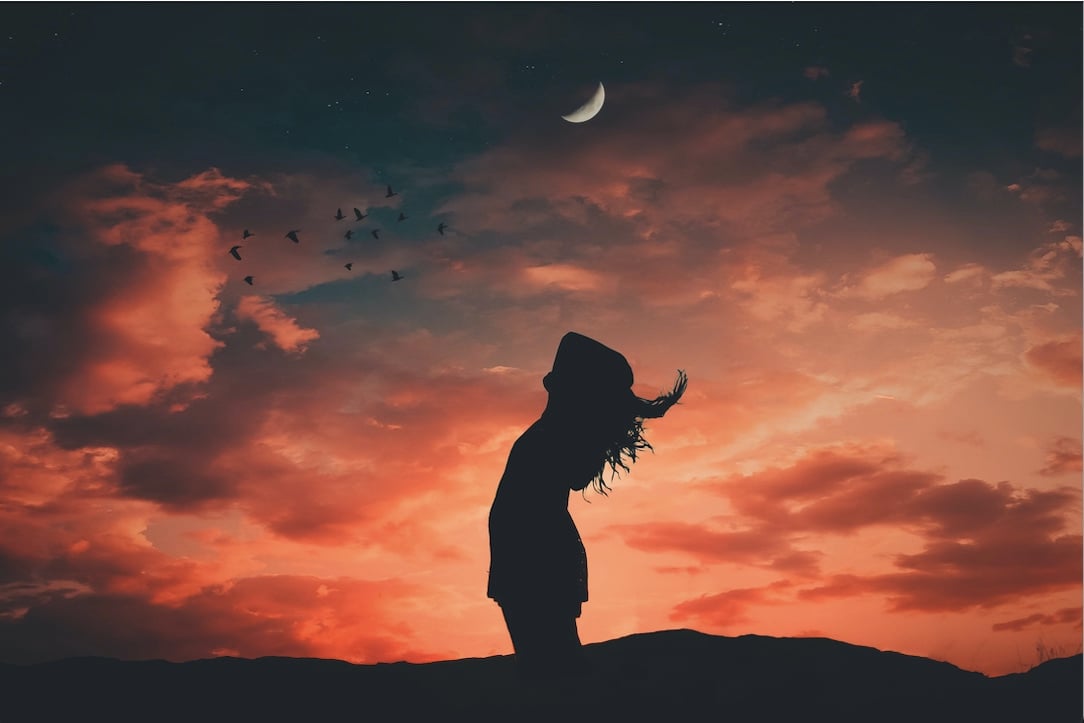 Aries:
The new moon is opening your eyes to the perspectives of your partners, Aries. It could bring an opportunity to commit to something meaningful. Seeing the world through someone else's eyes is like a superpower, as it can actually show you a lot about yourself. Be willing to compromise, collaborate, and foster connections as you embark on your current goals.
Taurus:
It's time you tested out a new routine, Taurus. This new moon is the perfect time to start setting things in motion to get into a fresh groove. Clarify your personal goals and visualize the small actions that can help set things in motion. There is magic in even the simplest tasks — as even our mundane daily rituals can end up manifesting out-of-this-world results. 
Gemini:
Inspiration is flowing freely for you right now, Gemini, as the new moon in your flirty fifth house is bringing out your inner bohemian. Indulging in romance, poetry, and art will fill your spirit with creativity and bring you a renewed sense of joy and optimism. It's time to start living your life with more passion and authenticity. You can start by simply listening to your heart!
Cancer:
This new moon in your domestic fourth house is highlighting your homebody tendencies, Cancer. So, settle in for a reflective ritual that centers around bringing more harmony to your personal life. Are there any close-to-home issues or past resentments that are throwing your emotional equilibrium off balance? Now's a good time to let go of the past and start fresh.
Leo:
You've always got a charming sparkle about you, Leo. But under this new moon, you'll be able to sweet-talk your way into just about anything. Creating connections with the people around you will come easily, so it's a great time to smooth over any Mercury retrograde-fueled communication snags, ask for a favor, and generally enjoy the magic of the present moment.
Virgo:
This lunation brings an opportunity to rev things up when it comes to your wealth and worth, Virgo. You might find yourself feeling motivated to start a new budget, ask for a raise, or treat yourself to something luxurious that's been on your wish list. Just be cautious to avoid any Mercury retrograde-related snags if you end up doing any number-crunching or purchasing.
Libra:
Happy new moon in your sign, Libra! This is a gorgeous lunar opportunity to put yourself out there and move forward in relationships with more confidence than ever before. You tend to muffle your own desires in favor of keeping the peace with others, but that all changes now. Say what you want and go for it without worrying what other people think.
Scorpio:
Time for a spiritual reset, Scorpio. Use this new moon to deepen your connection to your inner self and do some soul searching. And remember, just because your current mindset is introspective doesn't mean you're alone in your quest for transcendence. Your mystical and solitary journey will ultimately help you feel more interconnected with the universe at large.
Sagittarius:
Your social life is about to blossom in a big way, Sagittarius. So, while Mercury retrograde may be mixing things up in your group chat and throwing a wrench in your plans, this new moon in your house of friendships will fill you with a desire to collaborate and connect with your comrades more meaningfully. Expand your network by being the one to extend the olive branch.
Capricorn:
This new moon offers a fresh start when it comes to your career, Capricorn. So, put your most charming foot forward and let your talents sparkle. Collaborating with others and making a good impression on higher-ups will come easily now, and you may find that some lucrative partnership opportunities are headed your way. Don't be afraid to forge a new professional path for yourself.
Aquarius:
You're always tapped into the vibrations of the collective, Aquarius. Under this new moon, you might find yourself especially affected by the hostile discourse between people with philosophical disagreements. Mute the chatter of online opinions and flawed facts and embrace a fresh and more expansive worldview — one that's entirely open-minded and true to you.
Pisces:
With the moon in your enigmatic eighth house, it's a fabulous time to dive into the deep seas of your soul and meditate on your subconscious desires. What forces in your life do you want to meld with, Pisces, and which do you find yourself repelled by? Use your magnetic manifestation power to attract the people, resources, and energies that you really want into your orbit.
Lead photo courtesy of Vladyslav Dushenkovsky on Pexels.