9 Plant-Loving Herbalists to Follow on Instagram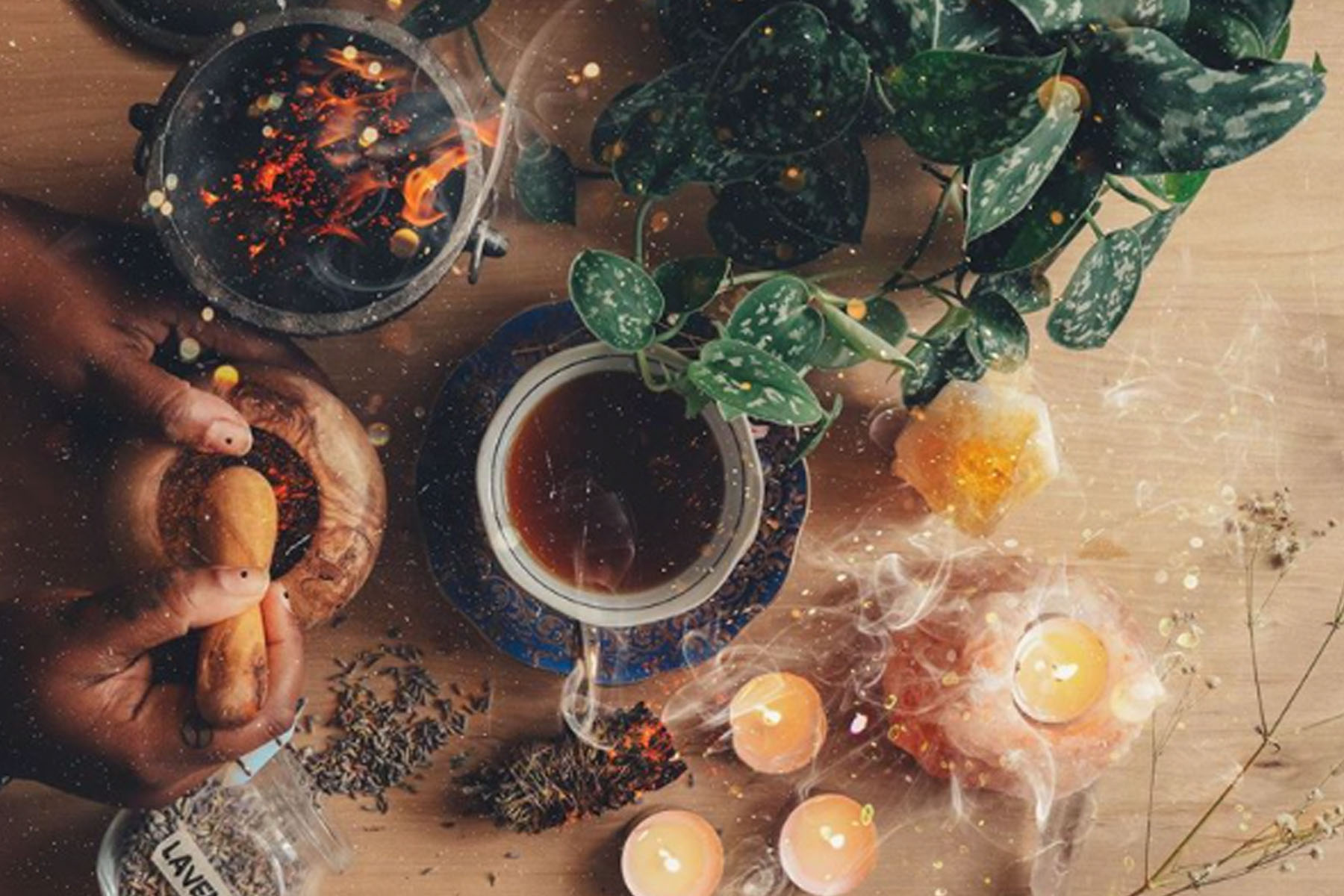 It's official: spring has sprung! In this flowery season marked by Aries and the Spring Equinox, we shed our winter blues and embrace all the wonders that spring has to offer us. That means it's time for new beginnings, prosperity, and growth. And what better way to get into the feeling of regrowth than by having it all over your Instagram feed? Instagram offers a wonderful community of witches, plant parents, and herbalists (a person who studies the medicinal and magical properties of herbs) that help us learn about the magic of the plants around us. Here are some magical herbalists that you should be following.
@herbalarimatherapist
https://www.instagram.com/p/BtqpfNLFidc/
If you're looking to really understand what herbalism is, this account is the place to learn. Erin Stewart, an herbalist based in the pacific northwest, is a NAHA certified aromatherapist, photographer, and artist who has combined all her talents into her amazing feed. She started her Instagram account in 2016, sharing not only beautiful photos of plants but also useful information about them.She also gives out plant-based recipes on her blog you can make yourself, herbal scrubs and tinctures.
@woodspell.apothecary
https://www.instagram.com/p/BvAAFfjlbXM/
This account, run by herbalist and woodswoman Val, is all about giving us those ~magical vibes~ through her use of color, mystical aesthetic, and a few furry friends. She first started the page as a way to focus on floral inspiration. But after battling some chronic digestive issues, she found herbalism to be her true calling. "Herbal medicine played a huge role in my healing journey," she says. Today, her account is a mixture of floral beauty and nutrients from the Earth. She finds inspiration for her blog from the forest and the herbalism community.
@rowanandsage
https://www.instagram.com/p/BsJhyKjnPHR/
Run by Sarah Corbett, a clinical herbalist based in Georgia, and her life and business partner Ian, this account is for the inquisitive beginner in all things plant-like, herbaceous, and floral. The account came alive in 2013 after Sarah developed a love for herbalism when she developed celiac disease. Since then, she and Ian help others find the beauty of nature by offering wellness consultations and herbal recipes on the blog.
Read This Now: What Kind of Magic Should Your Sign Use?
@dori_the_crystal_whisperer
https://www.instagram.com/p/BvCkI6snglk/
Green is the theme of this Insta account. Dori, an Egyptologist and self-proclaimed "queen of a tiny plant kingdom" started her account full of extraordinary plants, altars, crystals, and magic, in 2018. Since then, she has been posting about plant care and Egyptology on both her feed and her YouTube account.
Photo courtesy of @herbalaromatherapist
@allisonoliviamoon
https://www.instagram.com/p/BoEzumbgfnx/
There's no denying it: this is truly magical. Vibrant colors, spell-bounding energy, beautiful plants, and hot looks, this account owns the witch aesthetic. The girl behind the camera (and in the feed!) is Ally, a content creator and self-proclaimed "solidarity eclectic magical gal." According to her FAQ page, her practice involves plant and kitchen magic, which you can also find on her enchanting YouTube channel.
Read This Now: Life Hacks for the Modern Boss Witch
@gatherthyme
https://www.instagram.com/p/Bq43Cr8nyGD/
Featuring crystals, tarot, and a whole lot of plants, this moody account has created the ultimate chill, green witch vibe. Before starting the account in June 2018 after a two-year-trip abroad, pagan herbalist Genevieve Clarisse (Gen for short), learned the magic of plants growing up on an herb and flower farm with her mother and grandmother. With such a dense background in herbalism, Genevieve says her goal for the account is to "create a supportive environment on social media that [is] open to any and all individuals that either loved or worshipped nature." On her YouTube page, you'll find instructional videos on how to incorporate herbalism into pagan practice. Or, you could check out her Etsy shop, where she sells herbaceous items and hand-knitted scarves.
@whisper_in_the_wood
https://www.instagram.com/p/BuyyLPdniGU/
For an aesthetic introduction to natural witchcraft, check out Susan Tuttle's folksy Instagram page. Her mystical photography is accompanied by witchy tips like how to create sigils and what to put in an altar. As a folk herbalist and artist living in the woods of Maine, Susan has always had a deep connection with nature. She began the account in 2016 as a way to share her "herbalism adventures" with others.
Read This Now: The Secret to Making Magic Spells Work
@luna.leena
https://www.instagram.com/p/BkGg_mdAx6C/
Giving us some major #altargoals here! Instagrammer Colleen, started her account in April 2018, and features a bewitching display of plants, crystals, art, and tarot cards. But this account doesn't just give you beautiful things to look at, it has tons of helpful information about witchcraft. From infusing magick into your garden to creating a sachet for vivid dreams, you bet you can find it in this feed. For even more, check out her crystal shop on Etsy.
@world_of_magick
https://www.instagram.com/p/BukBQ5-HWHs/
For all your #grimoiregoals, London-based Kim Aaronricks has everything you need to begin your magical journey. She started her Instagram account earlier this year to focus her attention on magick and herbalism. Herbalism has always been a part of Kim life, being brought up on natural remedies (her mother is a qualified Reiki teacher and writes her blog posts). Kim says that her biggest inspiration for her account is nature.
Photo courtesy of @allisonoliviamoon