Daily Horoscope for Thursday, February 8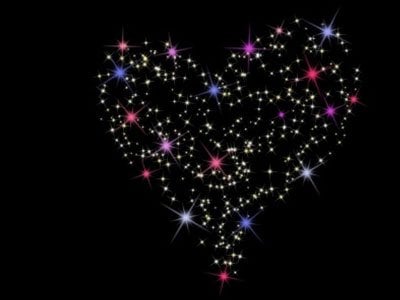 When was the last time you took a risk? The Sagittarius moon asks you to step out of your comfort zone, especially as the moon forms an alignment to Mars. Today is a day to be bold, to dive into the questions, and to stop being so worried about the what-ifs. You control your destiny and you're in the driver's seat. Where do you want to go? Here, your daily horoscope for all star signs for February 8. 
Want 2018 to be the best year ever? Start prepping now with your 2018 horoscope!
Aries Daily Horoscope
The moon is in your adventure sector and you may be even more of a risk-taker than usual, Aries. Just a note: Be careful of the financial risks you make, especially when it comes to something between a friend. It may be wise to offer help in non-financial ways or wait a bit until their endeavor has gotten a bit further along. Don't spend money you can't afford to lose. 
Taurus Daily Horoscope 
Pluto in your relationship sector is making itself known, and as good as things may seem on paper, something may be amiss. You have to scratch beyond the surface, Taurus (even if you don't want to!) to fully get things on an even keel. 
Gemini Daily Horoscope     
Your enthusiasm is infectious, and you're feeling confident about a project or opportunity. Don't count your chickens before they hatch. It may be smart to think before you speak; you may accidentally spill some confidential information. Play things close to the chest for the day. 
Cancer Daily Horoscope
You have all the pieces, but they may not feel like they're all fitting together. A shift in perspective, in the form of some advice from a friend, could be beneficial. You also may just need some time. Coming back to a project with fresh eyes may be best.
Leo Daily Horoscope
Serious fun is the name of the game, as intense Mars sweeps through your leisure sector. You may be juggling multiple dates (woohoo!) or finalizing vacation plans. Whatever the case, you're spending a lot of energy and attention on the pursuit, but it's worth it. 
Virgo Daily Horoscope
Socializing continues to be important, Virgo, and you may feel like you're slacking in the work department. It's good to take stock, but know everything will recalibrate. For now, don't feel guilt about leaning into your social life—it's important! 
Libra Daily Horoscope
The sun in your creative sector angles toward Jupiter in your resource sector, and professional partnerships are on your mind. Now's the time to step up any networking—you may find that people one or two connections removed from you have some clutch opportunities. 
Scorpio Daily Horoscope
Your future is on your mind, and it's time to bring others into your plans. You may need some new perspectives, or to talk through different options. You don't need to go through anything alone, and even just sharing any of your ambivalence will help you move on, unencumbered.
Sagittarius Daily Horoscope
Your intuition is on point, but judgmental Jupiter may cause you to doubt yourself, especially in matters where you feel your head and heart are in opposition. The best strategy for you is to take a step back and think big picture. Friends or family can help you suss out what you already know, but beware of asking what you should do. Talk out a situation, and the way they reflect your feelings and concerns back to you will tell you what you need to know. 
Capricorn Daily Horoscope
Mars wants you to get out of your comfort zone, and it's the constant Capricorn struggle: Embrace the unknown or stick with what works? This week, while the unknown may be inconvenient, scary, and harder than just doing the same old, trust that it is so worth it. 
Aquarius Daily Horoscope 
One day at a time, Aquarius. This week is tough, and today might be overwhelming. But you can do it. You are doing it! One task, one step, one moment. And ask for help. There's no prize for playing the martyr. 
Pisces Daily Horoscope
Aspects are focused in a secluded sector on your chart, and you may feel an urge to hibernate. At the same time, there's a competing urge to put a pretty major project out into the world. Try to do both today. Plenty of self-care time with a healthy dose of extroversion!
Make 2018 count with your premium, exclusive horoscope!
Read your weekly horoscope here. 
Read yesterday's horoscope here.
Want more spirituality, mysticism, and advice for bringing your spirit to the next level of awesome? Follow us on Instagram.
Live a Stylish, Magical Life With Horoscope.com's Latest Articles: 
How to Be Happy and Single for Valentine's Day … and Any Other Time of Year
A New Way to Look at Miracles … and How You Can Have One in Your Life
Star Crossed Love: Why You Should Never Cast a Spell on an Ex
5 Ways to Be 100 Times Happier, Right Now
Self Care Strategies for Eclipse Season
a