5 Ways to Be 100 Times Happier, Right Now
 I once participated in a group trip to Morocco, and the first night we sat together in the restaurant, something struck me as odd. Everyone at the table was facedown in their phone. None of us were actually present or making an effort to engage in conversation or take in the magnificent culture. There we were in an exotic country, our dreams were coming true, but we were so busy with our Instagram lives that no one at the table was actually living their real life.
That's the moment everything changed for me. I put my phone down and vowed never to miss another moment of my real life in pursuit of the manipulated, one-sided social media "life." The thing is, the glossy Instagram accounts and wonderful success stories we see on social media and hear about from our friends are putting enormous pressure on us to do more, have more, be more, and it's causing us separation, extreme depression, anxiety and self-blame.

Want 2018 to be the best year ever? Start prepping now with your 2018 horoscope!
Amazon's pages contain more than 100,000 hits for happiness literature. It seems we are all on a desperate quest to be happier. But this constant focus on happiness could be preventing us from reaching it. The truth is, Americans are spending more money than ever trying to be happy, but studies show we are still pretty miserable.
In 2007, the United Nations ranked the United States as the 3rd happiest nation in the world, but in 2017, it dropped to nineteenth place.
So the question is, why are so many of us still unhappy and how can we fix this?
What if there is a better way to live? It starts with being more intentional with your life. Instead of focusing on trying to be happy, focus on fulfillment.
By asking yourself, what do I care about? what matters most to me? you will be able to reveal your truth and live from a place of authentic integrity.
One of the main things keeping us from being content is our attachment to social media. While yes, it can connect us in amazing ways, it's no substitute for real human connection. Instead of focusing on happiness in the number on the scale, or the debt-free life, or the meeting of your soul mate, focus on being more present in your life and choosing joy in each moment. A couple years ago I implemented this strategy in my own life, and I've seen transformational results. By focusing on joy you will start to see changes in your life that will propel you forward. Here, how I've learned to incorporate more intentional happiness into my life: 
Stop Comparing Yourself to Others  
Whether it is a celebrity on social media or your best friend's engagement announcement, comparing yourself to others just makes you feel out of alignment with your true self. Instead of going to judgment, focus on sending others love and repeating the mantra, "My uniqueness is what makes me outstanding." Celebrating yourself will help you feel more empowered.
 Connect Off Line 
Give yourself your own mini digital detox. There are abundant retreats, vegan cruises, yoga sanctuaries, and local meetups to help you make happiness a habit. These types of events bring people together in a like-minded setting and, in turn, often help participants leave far happier simply by having spent time with others away from their screens. Look for community and connect with others who have shared interests.
Be Intentional with Your Thoughts 
Remember that we get what we focus on, so start being more intentional with your thoughts. Are you focusing on what you want, or do you spend most of your time thinking about how it isn't here yet? The more you can visualize your dreams manifesting, the easier it will be to realize them.
Free Your Feelings 
It's possible so many of us are determined to be happy because we are actually incredibly uncomfortable with sadness. So many of us push away our feelings, afraid to feel the anger or sadness. But the real healing comes in feeling the emotions and letting them be, rather than letting them overcome you or worse, pushing them away.
Become a Joy Seeker
Instead of trying to be happy, aim to be in a joyful state. For most, happiness is outside of ourselves but joy comes from within. By letting joy be your barometer for success, your life will radically improve.
Shannon Kaiser, a wellness writer, life coach, and speaker is the author of The Self Love Experiment.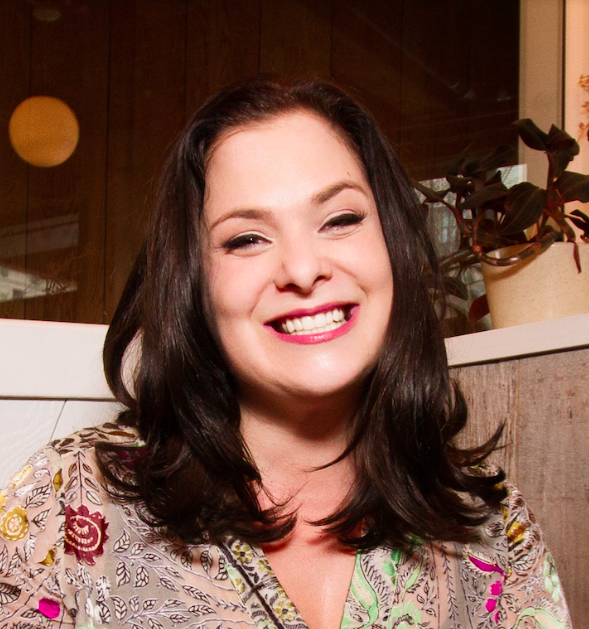 Want 2018 to be the best year ever? Start prepping now with your 2018 horoscope!
Live Your Most Intentional Life With These Tips: 
Make THIS Vision Board to Find Your Soulmate 
Using My Intuition Was the Best (and Hardest) Thing to Happen to My Love Life