Daily Horoscope for Wednesday, February 7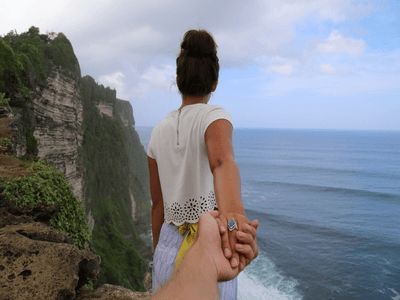 A Mercury and Chiron semi-square can cause your words to be taken out of context today. A Scorpio quarter-moon asks you to finalize projects, and warns you against taking on new commitments. Keep conversations face to face and avoid speculation and gossip. It might be wise to fly under the radar for the day, as things will settle down and become more clear toward the end of the week. Here, your daily horoscope for all star signs for February 7.
Want 2018 to be the best year ever? Start prepping now with your 2018 horoscope!
Aries Daily Horoscope
A new friendship gets intense under the Scorpio quarter-moon. You may be questioning loyalty or wondering how much you can trust that person. The best thing you can do is lean in and try. Share a secret or show some vulnerability. It's smart to be cautious, but don't clam up. If they pass your test, you may have found a friend for life. 
Taurus Daily Horoscope 
The sun is at the top of your chart, but instead of basking in its glow, your focus may be more on things you haven't yet done or things that may not have gone as smoothly as you liked. It's time to let go of that perfectionist attitude and focus on what went well. 
Gemini Daily Horoscope     
An angle between the sun and the moon may bring new information to light about a past move or decision, and you may feel pressure to revert course or change direction on something. Go with the flow, and remember that the time you spent on whatever you were doing was not wasted. You learned, grew, and the insight will serve you well 
Cancer Daily Horoscope
This quarter moon may cause some delays or drama on a project. Flexibiliy is key. If you're adaptable, you may find the way forward is actually smoother and simpler than you originally anticipated. You're not off course, you're just on a different road to the same destination. 
Leo Daily Horoscope
Neptune is in your secret sector, and you may find yourself turning inward, or hiding something you might usually share with the world. Being a little secretive is good, Leo, but be sure you're not playing with fire. Sometimes, secrets just aren't worth it.
Virgo Daily Horoscope
It's a good day to rely on others, Virgo. You may want to do too much on your own, but taking everything on can backfire. Delegating to others, especially at work, is key. In the meantime, a pleasant aspect in your social sector hints today may be a good—no, great—day to go out for happy hour. 
Libra Daily Horoscope
You have so much talent, Libra, and today is the day to use it. You've been coasting, but today is a day to use all your skills and knowledge. It's a sressful day, but you can and will come out on top, and once you do, you can see just how powerful you really are. Use that talent more often! 
Scorpio Daily Horoscope
Today is the last day of one story, and it may be a few days or even weeks before you know what the next story is. Endings can be stressful, and you may feel pressure to get something else in place, ASAP. Get to know this in-between space. Become comfortable in it. It's not a bad place to be.
Sagittarius Daily Horoscope
You are completely stuck on a decision, and are feeling stressed trying to reach a solution. It's time to stop focusing so much on the end game and widen your perspective. Where is this stress coming from? What does this decision mean to you? You're more emotionally invested than you think. 
Capricorn Daily Horoscope
You've held a lot of things inside, and the moon and Neptune encourage you to unload and share some of your thoughts with someone else. You like to only share with your inner circle, but in this instance, an acquaintance may be just as powerful as a sounding board.
Aquarius Daily Horoscope 
You've been playing a lot of things close to your chest, and you may be driving people away with your sense of secrecy. It's time to let go and spill a little bit. Trading secrets is how you get ahead today. 
Pisces Daily Horoscope
The good news: You have a ton of options to choose from in your life, either in a job or personal situation. The bad news: You have no idea which one is best. This is a time when your intuition can take the lead. You can't go wrong. 
Make 2018 count with your premium, exclusive horoscope!
Read your weekly horoscope here. 
Read yesterday's horoscope here. 
Want more spirituality, mysticism, and advice for bringing your spirit to the next level of awesome? Follow us on Instagram.
Live a Stylish, Magical Life With Horoscope.com's Latest Articles: 
How to Be Happy and Single for Valentine's Day … and Any Other Time of Year
A New Way to Look at Miracles … and How You Can Have One in Your Life
Star Crossed Love: Why You Should Never Cast a Spell on an Ex
5 Ways to Be 100 Times Happier, Right Now
Self Care Strategies for Eclipse Season
a