Virgo Money & Career Horoscope
The year 2019 can be the year you reach your potential!

Powerhouse Mars starts the year in energetic, ambitious Aries. So yes, you should be able to accomplish a lot right away in January. Mars in Aries has a very competitive vibe that has you going up against your toughest rivals and winning – a feeling that you'll feel great about for the next six weeks. You can also look forward to a Mars-Uranus conjunction in the middle of February that challenges the limits you've been up against in your career. Once you're able to get past the obstacles and restrictions holding you back, success can be yours.

Jupiter is retrograde in May and forms a positive trine to Venus in the beginning of the month, putting your money and financial goals in the spotlight. You might not want to move ahead quite yet, but there are some investments and business opportunities that look very promising. Good values are easy to find now, too, because you have an excellent eye for quality and bargains. Combine the two for the find of your life!

You're able to enjoy the abundance in your life without guilt when the sun and Mars meet up in your sign in the beginning of September, but that doesn't mean you take what you have for granted. Whether you work hard for your money or it comes easily to you, you're fully aware that you have it better than most. A buildup of energy can increase productivity at work, which should result in more pay, a promotion, or both. If you're looking for a job, Taurus, this is a great time to promote yourself. Be assertive whenever and wherever possible.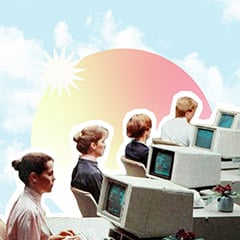 Personalized Career Horoscope