Cancer Money & Career Horoscope
Now that Saturn has entered its home sign of Capricorn, your Cancer sun has a special rapport with Saturn that simplifies and improves your career and financial prospects in 2018.

When the sun enters Cancer, it will oppose Saturn. You can quickly and easily make crucial decisions that lead to a happier work environment, perhaps a promotion, as well as greater earning power. Be more professional and capable all year long.

Be more energetic and self-promoting in February. Be more practical and inventive in April. If a risky move is successful now, it will have great staying power.

Networking powers may peak in July. The Jupiter retrograde ends now, too, bringing you more prospective allies and team players. The Mars retrograde is underway now, however, and this could slow you down enough to avoid any missteps.

Saturn is no longer retrograde after the first week of September. Your professional and financial judgment continues to improve. This, plus your intuition, puts you ahead of the pack. By the end of year, you should be comfortably in the black.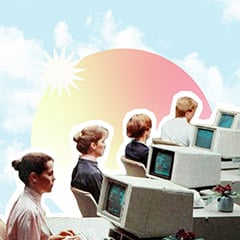 Personalized Career Horoscope