Aquarius Money & Career Horoscope
You have work and money well in hand in 2018, Aquarius. You may not feel as though you have all the control you want, and you probably don't, but you don't need much more anyway. Progress and success are always within easy grasp.

Be the most pragmatic and popular in January and February. Any business ties or associations made now will serve you well throughout the year.

March could show signs of indecision, when you're inclined to put others' welfare ahead of your own. This is perfectly fine so long as you don't neglect your own financial and scheduling needs. The better shape your affairs are in, the more you can be of service to others.

With Uranus waffling between Aries and Taurus, money may fluctuate and cash flow become unpredictable. You will do well when others are nervous or uncertain.

In November, Uranus moves retrograde back into Aries. Thus, Uranus will be in Aries when the sun reaches the stabilizing influence of Saturn in Capricorn during December.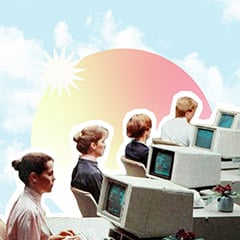 Personalized Career Horoscope