Your Weekly Horoscope: It's Time for Some Serious Self-Care!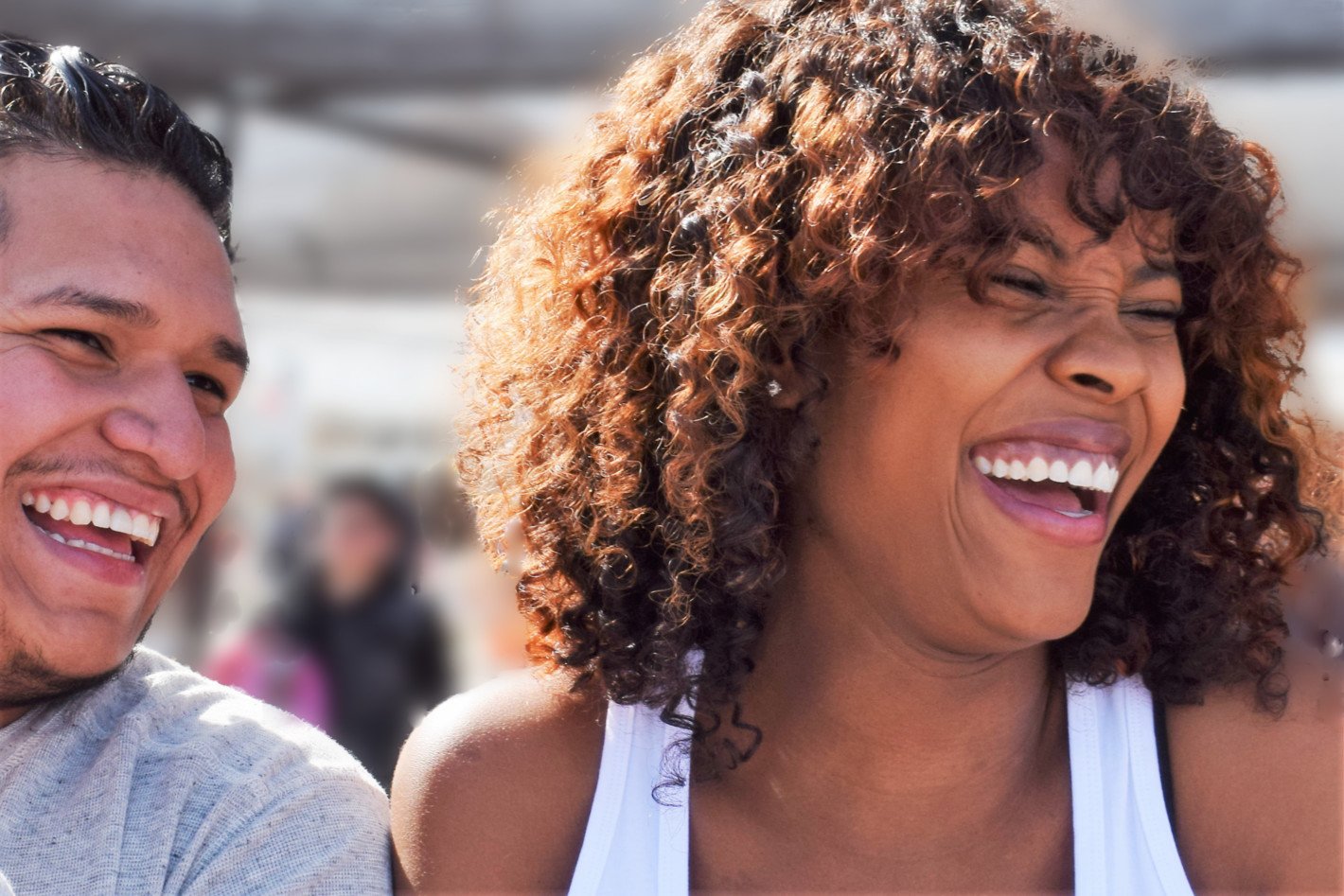 With the sun in soulful Cancer, you could be drawn to spend time with family or attend to domestic tasks and projects. This can also be an excellent time to nurture the self with good food and enough sleep, as well as indulge in some pampering.  
A lovely connection between the sun and expansive Jupiter on Thursday can heighten confidence and encourage you to listen to your intuition. On the same day, though, chatty Mercury opposes feisty Mars, which could coincide with a disagreement. People could go to great lengths to defend themselves.  
Get an in-depth look at what career you'll thrive in AND your strengths and weaknesses.
The quarter moon on Friday could mark a crucial stage regarding a project. This can be a chance to make key adjustments before going any further.  
Finally, the sun aligns with ethereal Neptune on Sunday, so reading a good novel or watching an inspiring movie that engages the imagination would be an ideal activity.
Astrology Dates to Remember:
Chiron retrograde in Aries — 7/5     
Aries Weekly Horoscope
It's a week for romance and hobbies, due to a charismatic blend of energies enlivening your leisure zone. The sun is in your home and family zone, which means it's a good time to indulge in necessary self-care. Set aside July 5th for a date night, but watch out for a possible fight brewing due to the awkward tie between talkative Mercury and fiery Mars. Maybe just agree to disagree? Sunday is a great day to relax with a good book or a movie you've been meaning to check out. Read your entire Aries weekly horoscope.   
Taurus Weekly Horoscope
The week ahead allows many opportunities for connection across your whole life — so be prepared to really commune with friends, colleagues, and family. Home and family affairs might also be part of your plan, whether it's entertaining or preparing to entertain. July 5 might bring an excellent offer. If work/life balance is an issue, prepare to talk it out with your loved ones. And prepare for a lovely weekend filled with life-affirming get-togethers. Read your entire Taurus weekly horoscope.
Gemini Weekly Horoscope
Time to do what you do best, Gemini! With chatty Mercury, your personal planet, in your communication zone, networking is the word of the week. Plus, with with lovely Venus continuing in this sector, making new and valuable connections should be easy. Sweet! There's also a chance of a small financial windfall on Thursday when the sun aligns with positive Jupiter. This very upbeat aspect can see money – or the promise of it – coming your way. You might butt heads with another opinionated person this week, and it might be best to let it go. This weekend looks like fun, but definitely put yourself on a budget so you don't see the money you earned go away. Read your entire Gemini weekly horoscope.
Cancer Weekly Horoscope
With the sun continuing in your sign, get ready for new possibilities. And for new bargains — there might be an opportunity to make your money work for you, so be on the lookout. In fact, just go easy on your spending this week — do you really want to make that purchase!? Even if you think you do, keep the receipts. Friday's quarter moon can be an opportunity to assess your feelings about a current plan or goal. Just think everything through! And this weekend, seek out a place of beauty to spend some time — it'll be worth it. Find out more by reading your entire Cancer weekly horoscope.
Leo Weekly Horoscope
The month begins with the sun in a private sector of your chart — meaning this might be a good time for quiet reflection. Meditation will help. It's also a great time to let go of anything that's not helping you be the best you can be. Lively Mercury and gorgeous Venus are in your sign, meaning some of one of your favorite things (attention!) could be coming your way. Also, pay attention to your dreams, particularly over the weekend, because a powerful message might await. Read your entire Leo weekly horoscope.
Virgo Weekly Horoscope
It could be a busy week, socially, but don't be afraid to stay in and take care of things in your own quiet way. On Thursday, the sun aligns with jovial Jupiter, paving the way for fun social interactions. Just keep an eye out for potentially clashing personalities, and steer clear, if you can. The weekend brings romantic possibilities — so perhaps a first date or lovely evening with your partner is in order? Enjoy! Read your entire Virgo weekly horoscope.
Libra Weekly Horoscope
With the sun in a more prominent sector, that means it's time to step into the spotlight and have all eyes on you. However, because the sun's in sensitive Cancer, you may shine most when you're helping other people. A great offer or opportunity could come your way on July 5, so keep your eyes peeled. There also might be a disagreement with a friend or group, especially if you can't see eye to eye on something that's important to you. This weekend is a good time to volunteer, and also enjoy some cultural exhibitions. Read your entire Libra weekly horoscope.
Scorpio Weekly Horoscope
Buckle up, Scorpio, because this could be a week of excellent adventures! However, if you might also be busy with professional responsibilities as you work to fulfill a personal ambition. There's a lot going on! On Thursday, a lively alignment between the sun and upbeat Jupiter in Scorpio could coincide with the chance of an opportunity-filled trip. At the same time, there might be a disagreement at home or work — talk it out to find a solution that suits everyone. The weekend could bring ~romance~, whether your single or in a relationship. Have fun! Read your entire Scorpio weekly horoscope.
Sagittarius Weekly Horoscope
With lively Mercury and lovely Venus in your sector of travel and far horizons, this week brings major wanderlust and the desire to learn. Maybe a trip (or signing up for a class?!) is in order. The sun is in a more intense sector, which means it might be a time to consider radical changes, and with the sun's link to upbeat Jupiter on Thursday, it could be the ideal time. Your family and friends might not be onboard at first, but once you explain yourself, they'll likely get it. This weekend is a good time to stay home with a great book or inspiring movie. Plus, it's a perfect time for meditation. Relax, and enjoy! Read your entire Sagittarius weekly horoscope.
Capricorn Weekly Horoscope
Buckle up, Capricorn! It's a busy week! Relationships, money, and business affairs could be high on your agenda, and with talkative Mercury and harmonious Venus in your sector of shared assets and deep soul bonds, certain conversations could lead to positive changes that benefit all involved. July 5 might bring a disagreement that leads to a more fruitful discussion if everyone allows it. On the same day, the sun aligns with jovial Jupiter in your relationship sector making this a good time for a get-together, romantic date, or celebration. Oh, and someone might share a secret with you this weekend. Exciting! Read your entire Capricorn weekly horoscope.
Aquarius Weekly Horoscope
It's a big week in the love and relationships area, and it could be really fun! The sun in your lifestyle sector means it's a great time to get healthy, if you want. On Thursday, a lovely aspect between the sun and upbeat Jupiter in a more prominent sector could even inspire you to get a personal trainer!? Thursday might also coincide with a conflict between you and another, which could linger unless one of you is willing to agree to disagree. If you want to resolve this quickly, it might have to be you. Finally, the weekend could inspire a shopping spree — but read reviews on Amazon before you go too crazy with the buy button! Read your entire Aquarius weekly horoscope.
Pisces Weekly Horoscope
It's a week to be chill, and doesn't that sound nice? Hey, maybe you can even turn a hobby into a side hustle? With lively Mercury and convivial Venus continuing to move through your lifestyle sector, you could be inspired to reflect on your daily schedule and how you might improve on it. Thursday could be a lot of fun as a lovely aspect between the sun and jovial Jupiter encourages you to go on a ~journey~ of ~discovery~. And over the weekend, you could take up a more creative activity, such as art or a craft or anything that allows your imagination to run free. Run free, Pisces! Read your entire Pisces weekly horoscope.  
—By Helen Adams & The Horoscope.com Editorial Staff
Check your July 2, 2018, Weekly Horoscope
Photo: @marn123424 via Twenty20