Your Weekly Horoscope: It's Gonna Be a Week of Big Feelings, Important Connections, and Fresh Starts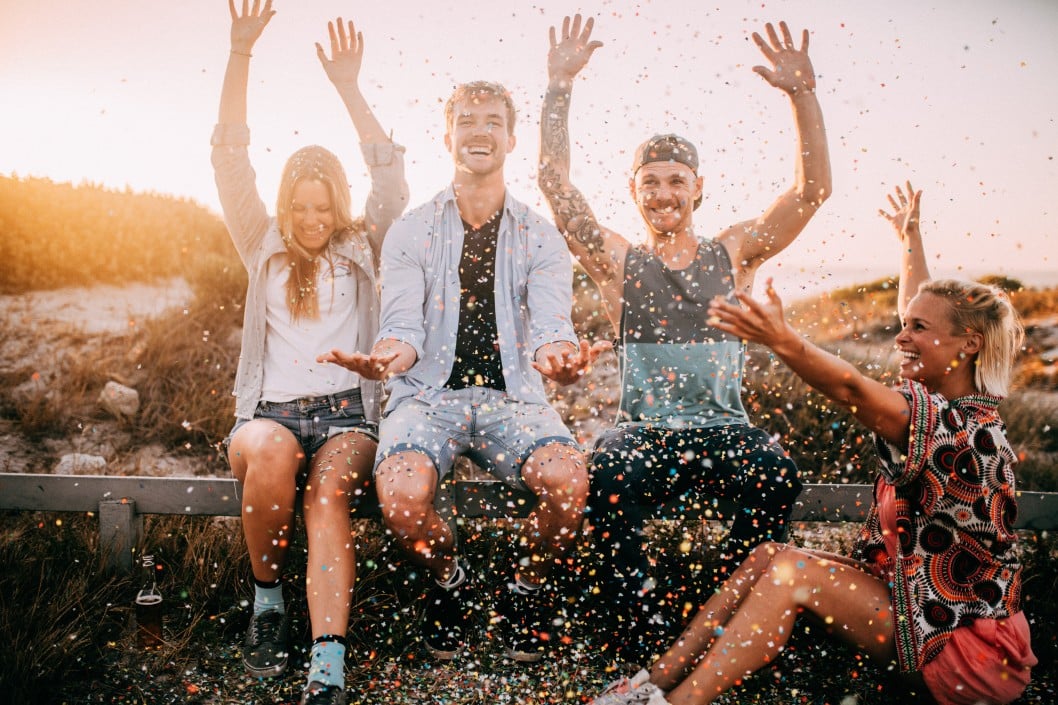 June 11-17, 2018
Get ready for an exciting week filled with major feelings! Chatty Mercury moves into sensitive Cancer on Tuesday, which can help you connect more deeply with your feelings. The coming weeks could also see you connecting with family members and perhaps eager to arrange a reunion.
In addition, there's a lively new moon in Gemini on June 13, which can be a good opportunity for a fresh start. If you need to have a conversation or there's an issue that require your attention, this lunar phase can encourage you to get moving on it.
Get an in-depth look at what career you'll thrive in AND your strengths and weaknesses. 
On that same day, lovely Venus dances into Leo to enhance creativity and bring romance into your life. Expect the unexpected, though, because one encounter could prove quite exciting, and you might be instantly attracted. Friday could be more difficult because an opposition between thoughtful Mercury and sobering Saturn might cause some frustration. Patience may be required.
Astrology Dates to Remember:
Mercury enters Cancer — 6/12
Gemini Super New Moon — 6/13
Venus enters Leo — 6/13
Neptune Retrograde in Pisces — 6/18
Aries Weekly Horoscope
Time to GSD! On Tuesday, restless Mercury moves into Cancer and your family and domestic sector, which means it's time to tackle any DIY projects you have going, or basically anything that has to do with the home. Wednesday's new moon is in your communication zone, which is a great opportunity to start new projects or make big changes. Also on Wednesday, lovely Venus eases into charismatic Leo, which could encourage you to enjoy some chill time. If that involves creative pastimes and a little romance, even better. Oh, and just stay in on Friday and max relax; you deserve it. Read your entire Aries weekly horoscope.
Taurus Weekly Horoscope
Listen up, Taurus! With chatty Mercury entering Cancer and your sector of communication on Tuesday, this is a great time for you to double down on learning and teaching. It's also perfect circumstances for you to get out there and network. As far as money is concerned, the new moon can help you get organizes and issue a fresh start on your finances. And remember to put some away for a rainy day! This is also a good time to throw a decadent dinner party, as you'll be experiencing a lovely visit from luscious Venus on Wednesday, and she'll be spending a few weeks here. Have fun! Read your entire Taurus weekly horoscope.
Gemini Weekly Horoscope
It's time to take control of your finances, and with lively Mercury, your ruler, moving into Cancer and your money zone on Tuesday, it's the perfect time to get in control of your pocket book. Wednesday's new moon in your sign is the best of the year for you — it's the perfect time to make a fresh start, including in the exercise department. Maybe try a new class? Wednesday also sees Venus moves into Leo and your sector of communication, which means your social life will sparkle. Get out there and reconnect with buddies, or mingle with new friends! Read your entire Gemini weekly horoscope.
Cancer Weekly Horoscope
Have any important issues that have been bothering you? Well, chatty Mercury moves into your sign on Tuesday, and its presence can help you to tackle any tough subjects. Just remember, sometimes speaking your mind and setting boundaries can have consequences, so be prepared to deal with those by the end of the week. You've got this. Wednesday's new moon in your spiritual zone is an ideal time to pick up a new practice, perhaps yoga or meditation? Find out more by reading your entire Cancer weekly horoscope.
This is a big week of ~feelings~ for you, from Tuesday on, when Mercury moves into your spiritual sector. It's the perfect time to work through those big emotions. Wednesday's new moon is in your social sector, which means it's a great time to join groups and connect with other people. Mid-week is also an ideal time to negotiate and discuss difficult issues. Friday will bring some work challenges, but tackle it one step at a time and you'll get it all done. Read your entire Leo weekly horoscope.
Virgo Weekly Horoscope
Feisty Mars is moving through your lifestyle sector, which means you're ready to tackle healthier habits with gusto. But take it easy — you don't want to burn out fast. The new moon in your sector of goals and career midweek means it's a great time to follow your dreams — or at least start the process. This is also a great time for you to start charity work, and give back to the community. Read your entire Virgo weekly horoscope.
Libra Weekly Horoscope
Are you ready to buckle down at work? Or help out a friend in need of job advice? With Mercury moving into a more prominent sector of your chart on Tuesday, it's a great time for all things career. Be generous with your time and advice, and it could really pay off in the long run. Need a break? This Wednesday's new moon in your sector of far horizons is a good kick-start to your trip-planning process. Also, be ready to shine socially on Wednesday when lovely Venus moves into your social sector! Read your entire Libra weekly horoscope.
Scorpio Weekly Horoscope
Are your bags packed? Restless Mercury moves into your sector of travel and far horizons on Tuesday, and it's the perfect time to jetset. If you can't take off on a whim, that's OK; with a shift in focus to your sector of goals and career, it's also a prime time to show off your workplace talents. And keep in mind that there's a powerful focus on your sector of business and finances until June 21, meaning it's a good time to pay off any debts, and budget so you can save more. The new moon in this same zone midweek is a great time to set goals. Read your entire Scorpio weekly horoscope.
This is a great week to deeply connect to your natural instincts when thoughtful Mercury moves out of your sector of relating and into a more emotional zone in your chart on Tuesday. Wednesday's new moon in your relationship zone is a prime time to make any LTR changes, or bring a budding romance to the next level. Keep your eye out for the unexpected, because certain encounters could be a source of information that proves useful to you. And don't wait to act on it, either. Now is the time. Read your entire Sagittarius weekly horoscope.
With talkative Mercury moving into your relationships zone on Tuesday, now is the time to tackle the difficult stuff with the people who matter. Wednesday's new moon in your lifestyle sector is an ideal opportunity to buckle down on a project, or begin a new one. On the same day, lovely Venus moves into Leo, and our sex life will absolutely sizzle. Don't forget to keep an open mind over the weekend because it could make life easier. Life lessons! Read your entire Capricorn weekly horoscope.
Aquarius Weekly Horoscope
When Mercury glides into your lifestyle sector on Tuesday, it's the perfect time to get organized, particularly if you're running behind on plans or projects. With the new moon in your leisure zone, Wednesday is ideal to begin a creative project or kick-start a budding romance. With luscious Venus moving into your relationship zone midweek, your social life will get a lot more fun. Just don't get too overwhelmed — delegating some tasks on Friday will help with that. Read your entire Aquarius weekly horoscope.
Pisces Weekly Horoscope
Early in the week is the ideal time for you to focus on reconnecting with beloved family members. Wednesday's new moon in this same sector midweek can be a positive starting point for any new projects or ideas you have planned. If you're looking to start a new workout routine, the midweek move of Venus into your wellness sector can encourage you to keep at it. Finally, expect the unexpected because an encounter could prove very intriguing and give you much food for thought. Read your entire Pisces weekly horoscope. —By Helen Adams & The Horoscope.com Editorial Staff
Check your June 4, 2018, Weekly Horoscope
Photo: @criene via Twenty20