Your Daily Horoscope for Wednesday November 8: A Cancer Moon Causes Us All to Crave Connection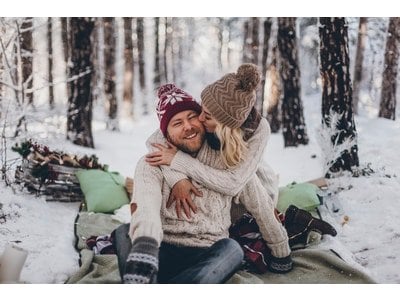 With the moon in Cancer all day, every sign craves a little TLC. Feelings run deep, deep, deep, and don't be surprised if you end up having a heart to heart in the office with your coworkers. It's just that kind of day. A Sun-Moon trine in the morning gives all signs some big picture perspective they may have been lacking, and it's a great day to truly feel like you're part of something greater than yourself. Enjoy the day, enjoy the connections it brings, and stay true to you. 
Want 2018 to be the best year ever? Start prepping now with your 2018 horoscope!
Aries Daily Horoscope
Everything you touch seems to hum with an almost electric energy, and you are so, so excited to truly take on the world. But hold on! With the sun in the bottom of your solar chart, you may find yourself exhausted from burning the candle on both ends. Pace yourself. 
Taurus Daily Horoscope 
Relationships are on your mind today, Taurus. Your partnership sector is buzzing, but everything seems to be working as it should, with relationships and people seeming to fall into place. Today is a balance: How do you move forward and enjoy the moment?
What does your soul crave in 2018? Your Vedic horoscope can tell you …
Gemini Daily Horoscope      
Work is everything today, Gemini, and the extra hours you've put in won't go unnoticed. Feeling unappreciated? Today, know that people are watching, and that it's time to stop looking for validation and just do the work based on your own joy and happiness. 
Cancer Daily Horoscope
Someone from your past steps into your life today, Cancer. Check the "other" folder in your Facebook messages, and keep your headphones out of your ears! More than the person itself, the big question is what that person represents in your life—chances are, it may be time to revisit the themes or issues that person brought up for you.
What color is your aura, and where is it leading you? Ask the Chakra Tarot….
 

Leo Daily Horoscope
With the sun in harmonious aspect to Jupiter, you can do no wrong, Lions! But in order to maximize the power of this aspect, it's important to slow down. You rush, especially when you're passionate, but today, one step at a time is everything. 
Virgo Daily Horoscope
Romance is everywhere, Virgo! Single? Expect things to begin to happen. Attached? You may find yourself wildly and unexpectedly in sync with your partner. Enjoy! After all, they don't call it hump day for nothing. 
Need an instant answer to a tough question? This Tarot deck has it.
 
Libra Daily Horoscope
A Sun-Pluto connection energizes you to (finally!) stop procrastinating and get things done. You find joy in checking things off your to-do list today, Libra, as well as plenty of mental real estate to begin taking on new projects. 
Scorpio Daily Horoscope
The Sun moves toward your ruler, Pluto, making you feel smarter, stronger, and faster today. This is an excellent day on all fronts, and you absolutely can achieve whatever you desire. The only thing stopping you is self-doubt, so barrel through it with your goals in mind.
Learn about your animal sign with the wisdom of Chinese astrology.
Sagittarius Daily Horoscope
We know cleaning your closet doesn't sound thrilling, but bear with us. The aspect between the sun and Pluto is telling you to let go of the things—including physical clutter—that's weighing you down. If you've been dealing with a problem, closet cleanign might seriously heal your soul. 
Capricorn Daily Horoscope
Friendships and connections are everything today, Caps. Make sure to factor in plenty of time for friends and family, especially if you've been bogged down by a work decision. Distraction will help you move forward. 
Where is your love life headed? Get two valuable perspectives.
 
Aquarius Daily Horoscope 
Ready for your reputation to skyrocket? More people than you know are watching you, Aquarius, and today is a great day to make sure every angle they see looks great. We're not talking physical. We're talking about making sure your social media presence is spotless, and working to get rid of any less than positive Tweets. After all, you are what your Google search says you are.
Pisces Daily Horoscope
Today is a powerful day on all fronts, Pisces, and it's driven by your intellectual curiousity and passion. The more questions you ask, the more aware you are, the better place you'll be in for advantageous opportunities. 
Art by Maria The Witch. Find her prints at Maria the Witch on Society 6. 
Want more spirituality, mysticism, and advice for bringing your spirit to the next level of awesome? Follow us on Instagram.
Want more info to tap into the power of your zodiac sign today? Try these articles!
10 Ways to Make Your Life Even More Magical 
When Jupiter Moves Into Scorpio, Every Sign Wins. Here's Why! 
Seeking Answers? An Oracle Deck May Be the Key! 
Want to Heal Yourself With Herbs? Here's How 
These 5 Crystals Will Help You get Through Fall 
Your Sign's Biggest Weakness (And How to Fix It!)