Weekly Horoscope: November 20–26, 2023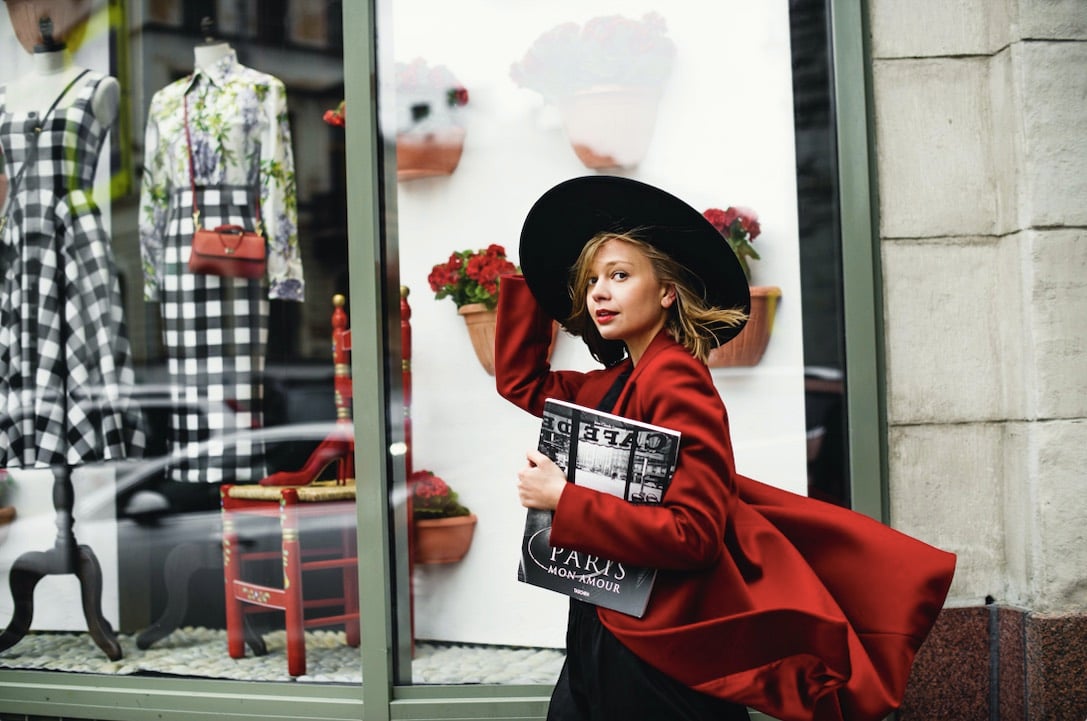 Get ready to experience some major Sag energy! The end of Scorpio's strict solar cycle gives way to the vital sun (cosmically connected to our ego) targeting the Archer's fiery sign on Wednesday. And after such a low-key start to the week, normally blah Humpday bursts with excitement, adventure, and the inexplicable feelings of good things to come! It's time for us all to expand our horizons as we commit to having wonderfully diverse experiences that help us evolve into better versions of ourselves.
On Friday, extremely powerful Mars (the driven planet) joins the party in Sagittarius, kicking your energy reserves into high gear. We'd be surprised if you're content to sit around and veg out over the weekend as this thought-provoking, risk-taking transit screams at you to get out into the world and experience all life has to offer! Maybe you can gain profound knowledge from the comfort of your couch via a riveting documentary or comprehensive biopic, but only a handful of skilled mental warriors are capable of it.
Friday also sees nurturing asteroid Ceres pairing up with moralistic Sagittarius, which will stimulate your need to do something meaningful with your life. Even if that means helping out a family member or neighbor, you feel better having done any type of good deed. While attempting to take your humanitarian tendencies global to try to wipe out world hunger or bring about world peace is admirable, your efforts much closer to home are quite admirable (and enough).
Your Zodiac Sign's Weekly Horoscope
Aries
When you know better, you do better, right? This week, your mind is open to learning about new cultures, and your body is ready to have new experiences that change your perspective forever, Aries. You might have thought you were receptive before, but the difference between now and then is like night and day. #MindBlown
Read your full Aries weekly horoscope.
Taurus
It's time for a total transformation, Taurus. Odds are that you haven't been satisfied with your life (or at least something about it) in a long time, and the first step to making improvements is realizing that they're necessary. If you start taking steps to make things better, by this time next month, you'll be amazed at how much progress you have made.
Read your full Taurus weekly horoscope.
Gemini
This week, it's more about them than it is you. Hard to imagine, right? LOL. But seriously, Gemini, your relationships get the majority of your attention now, and if making yourself a more valued member of a team is your goal, you should nail it. You probably won't feel like being alone much during these coming seven days, but crowds aren't for you, either — which is why spending time with small groups of close friends/family is priceless.
Read your full Gemini weekly horoscope.
Cancer
The details matter now, Cancer. No matter how much you have on your to-do list, accomplishing various tasks won't matter if you don't get them right. Start with the small stuff because finishing them on time and error-free will boost your confidence for bigger projects. Your logical, analytical side doesn't come out much, but when it does, watch out! You're all business.
Read your full Cancer weekly horoscope.
Leo
You get the attention you crave this week by being a risk-taker! You won't have to scream, "Hey, look at me," because everyone will already be staring in your direction as you attempt to be the first/best person to (fill in the blank with your chosen attention-getting activity), Leo. If your schedule isn't filled with parties, dates, going out with friends, etc., then you'll consider the week an epic failure.
Read your full Leo weekly horoscope.
Virgo
You have a lot on your plate this week, and, as usual, Virgo, you'll live up to all of your usual responsibilities. But the majority of your personal energy and downtime will be spent on your living space and family life. Having a comfy place to come home to is important to you now, as your fourth house vibes with expansive Sagittarius. This is also the time to develop deeper relationships with family and the people you spend the most time with.
Read your full Virgo weekly horoscopes.
Libra
You're so curious about how things work this week, and you've got the resources to find most of the info you want to know more about. Your brain is alive and alert while the sun shines on your third house of communication, encouraging you to express your ideas and exchange information with exciting souls. Stay busy, make new connections, and follow your whims until you find what you're looking for, Libra!
Read your full Libra weekly horoscope.
Scorpio
You're an introvert at heart, so this week's outrageous solar energy could produce some anxiety. On the surface, you might feel pressured to be a little more daring than you usually are, but deep down, you're giving much more practical, down-to-earth energy. Your money zone could use some extra attention now, Scorpio, especially finding a side hustle that can make you some extra spending cash.
Read your full Scorpio weekly horoscope.
Sagittarius
With so many cosmic forces in your confident first house this week, Sag, it's time to focus on yourself and what you can bring to the world. Finding a way to express your unique personality is important, as the more people you have an impact on now, the better. Focus on getting more followers and increasing your social media presence. This is a great time to collab with some of your favorite influencers/creators. #Iconic
Read your full Sagittarius weekly horoscope.
Capricorn
When is the last time you can remember totally letting go, Capricorn? It's been a minute, right? But this week is all about doing your best to let your subconscious take over while you give your overthinking logical self a little break. Easier said than done, we know, but finding a way to stop being so uptight can make a difference physically, mentally, emotionally, and spiritually. And besides, the lower your inhibitions go, the more fun you have.
Read your full Capricorn weekly horoscope.
Aquarius
Let's get the party started, right, Aquarius? This week's big social energy has you mixing it up with large crowds, having the time of your life mingling with the masses. You're up for meeting new friends and making new connections (especially VIPs) everywhere you go, although relationships you start now will probably be quite superficial (at least in the beginning). And you're fine with that. The less drama there is, the better.
Read your full Aquarius weekly horoscope.
Pisces
You can't wait to get started on the next chapter of your life, Pisces. Even if the last one was great, you're ready to close it and move on to something new. Be prepared to work hard, though, because it takes effort to attract the things worth having in your life and keep them there. Set some long-term goals this week and commit to sticking with them. Hard work + dedication = amazing future rewards.