Weekly Horoscope: November 13–19, 2023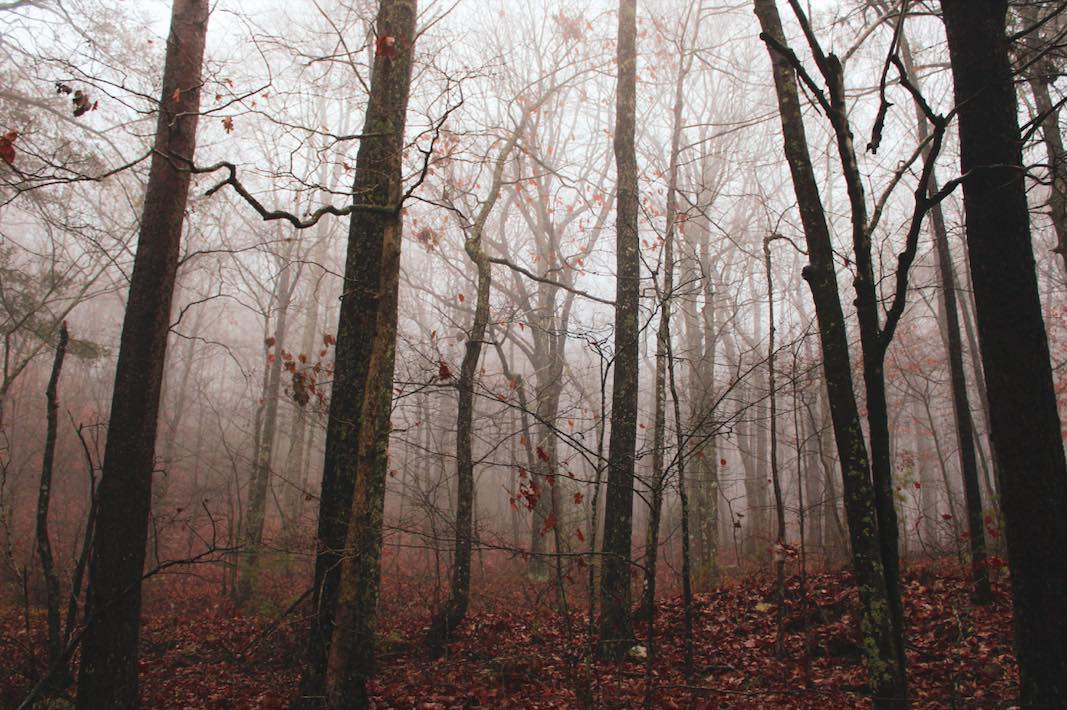 A mysterious new moon (our motherly emotional guide) in compelling Scorpio starts the week with a secretive, shadowy vibe. Things happening now could change your life, but you must first decipher the clues to solve the puzzle. You can try to resist it, but it's hard not to fall under the spell of this murky, magical lunation!
The sun (representing our confidence) is also drifting through Scorpio's deep waters this week, and its conjunction with aggressive Mars (the planet on a major power trip and one of Scorpio's rulers) on Friday creates a passionate intensity that can help you get over almost any obstacle that is in your way. This isn't the time to sit back and take it. If you're presented with any type of challenge, you're more than ready to conquer it.
Strategic asteroid Pallas also enters power-hungry Scorpio over the weekend, giving you some severe control issues. When you don't get your way, throwing a tantrum might make you feel a little better temporarily, but that won't solve anything long-term. This might be a good time to do some soul-searching and work through some stuff.
Your Zodiac Sign's Weekly Horoscope
Aries
There's heavy energy in your eighth house all week, Aries, which means it's time to confront your darker side. Understanding your addictive behaviors and tendency to get into toxic relationships can help you start to heal and transition into healthier choices. Being honest with yourself can be hard, but facing the cold, hard truth will set you free.
Read your full Aries weekly horoscope.
Taurus
With powerhouse Scorpio dominating a lot of planets this week, Taurus, you get a chance to really work on issues in your seventh house of relationships. If something isn't working, you tend to fight harder to fix it, but why do you have such a hard time acknowledging when some things are broken beyond repair? This week teaches you some valuable lessons about when to hold on and when to let go. 
Read your full Taurus weekly horoscope. 
Gemini
You're ready to attack your goals — especially the ones related to health and fitness — with much more intensity this week. It's time to get more steps in, hit the gym more, eat more nutritious food, journal, start seeing a therapist/see an existing one more consistently, or whatever else you think will improve your physical and mental well-being. You only get one body/mind, Gemini — take care of it! 
Read your full Gemini weekly horoscope.
Cancer
Are you ready to dive into a new hobby or pastime with full intensity, Cancer? As your fifth house of entertainment and creativity makes several planetary connections with committed, passionate Scorpio this week, it's time to expand your performance in these areas. Having fun is still your main goal, but if something more productive can come out of how you spend your leisure time, that's even better!    
Read your full Cancer weekly horoscope.
Leo
Where you live and the people who either live there with you or spend a lot of time with you are the main focus of your week. While there might be some tension to navigate occasionally, Leo, the main emphasis is creating a calm and comfy environment where you can spend your downtime hours. Hint: Some hidden relationship dynamics need to be uncovered before you understand what's going on behind the scenes.
Read your full Leo weekly horoscope.
Virgo
This is one of the best times of the year to learn effective communication methods, Virgo. If you don't like confrontation, you can acquire excellent debate skills now that will help you turn aggressive arguments into smooth negotiations with skill and ease. Being open to new perspectives and viewpoints changes up the game entirely.
Read your full Virgo weekly horoscopes. 
Libra
Do you have a spending problem or a shopping addiction? What's the difference between really liking nice designer clothes, expensive jewelry, and fine Italian wine and having an actual problem?! You're able to go deep this week and figure out the hidden issues behind a lot of your addictive behaviors, Libra, especially when it comes to spending your hard-earned cash. The first step to solving a problem is admitting that there is one, right?  
Read your full Libra weekly horoscope.
Scorpio
You're a fixed sign, Scorpio, which means you don't love change. But this week, a transformative energy around you encourages you to embrace the chance to evolve via intense personal growth opportunities and empowering self-discovery experiences. This is a great time to listen to psychology podcasts or join a support group that will be instrumental in your upcoming catharsis.
Read your full Scorpio weekly horoscope.
Sagittarius
You're connected to otherworld things this week via Scorpio's multi-planetary presence in your karmic twelfth house, so get ready to explore the unknown. You're the knowledge-seeker of the Zodiac, Sag, and the mysteries you can uncover now are extremely exciting. Getting to the heart of the matter isn't easy now, but the pursuit of truth is always worth the effort.
Read your full Sagittarius weekly horoscope.
Capricorn
You have the chance to strengthen existing friendships and community bonds this week, Capricorn. With intense energy highlighting your social zone, it's time to get out and gather with groups. Let your own opinions be known, and listen to what others have to say, too. The exchange of ideas and fellowship makes the world a great place to live.
Read your full Capricorn weekly horoscope.
Aquarius
You'll have to find a way to balance your intense, innovative spirit with more mainstream ideas this week, Aquarius. It's obvious that they broke the mold with you and your out-there ideas, but you can't expect everyone to be as excited about your strange solutions and odd outlook as you are. If you're working independently and have the only say on greenlighting your projects, go for it! But if you have to work with others and report to skeptics and critics, you can expect a lot of backlash.
Read your full Aquarius weekly horoscope.
Pisces
You get a chance to diversify your beliefs this week, Pisces, which can be life-changing. By interacting with people who are different from you in almost every way, you better understand how big the global melting pot actually is. You're used to walking around in your own little world, so the realizations you come to now can be shocking. The wider you open your eyes, the more you understand and embrace the things you've been blind to.
Read your full Pisces weekly horoscope.
Photo Courtesy of Niki Clark on Pexels.