Weekly Horoscope: July 25–31, 2022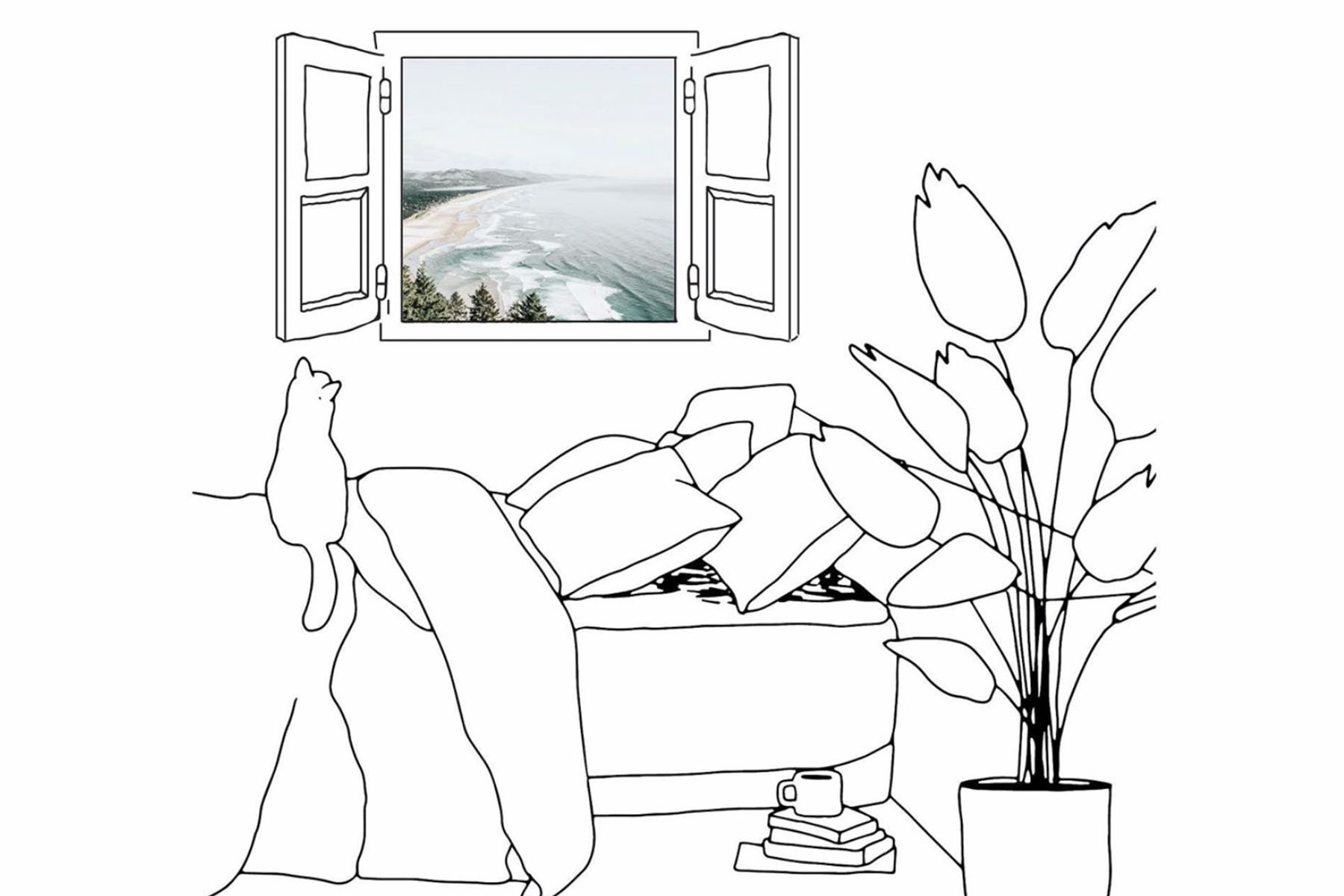 Compromising asteroid Juno just wants you to have your fair shot. But, when this equality-driven entity goes retrograde while partnered with sensitive Pisces on Monday, issues involving infidelity, separation and power imbalances cause some serious discomfort. We could tell you not to take harsh words and other negativity personally, but that's kind of a waste of breath right now, unfortunately.
And Tuesday's square-off between big talker Mercury in proud Leo and Mars (the powerful planet of action) in stubborn Taurus doesn't really help either. The paranoid energy produced when these two fixed cosmic personalities clash creates enough confusion and suspicion to make you want to retreat from battle and not trust or engage with another human for quite some time.
How long has it been since you did something that really made you feel good? The universe delivers a joyful new moon in optimistic Leo on Thursday, which should lift your mood and help you glimpse the future while donning much rosier spectacles. This lunation shines a light on life's pleasurable moments and reminds you that your time on this spinning rock is about more than just going through the motions and getting through the day. So, hold on tight to the invigorating new Leo moon's advice through the weekend and find a way to live your best life!
Your Zodiac Sign's Weekly Horoscope
Aries
You have unusually thick skin, but many repeated negative comments can get under it early in the week, Aries. Your friends, family, employees, etc., usually look up to you as "the strong" one, so if you're in a leadership role of any kind, don't let them see you cry. The new moon in Leo activates your drive to have fun in the second part of the week, but not in an ultra-competitive way. For once, you can just play some games with the intent of having a good time rather than winning. Weird, right? Who even are you right now?!
Read your full Aries weekly horoscope.
Taurus
You have to admit that you're a jealous and sometimes petty person, and the sus mood that's lingering around you early in the week doesn't do much to eliminate that. However, if you won't even consider someone else's perspective, you're missing out. Friends will want you to go out with them and party later in the week during the festive new moon, but you're more than content to stay home and just kick it with the fam. This pleasure-seeking lunation lights up your need to be comfortable and close to home, Taurus, so staying in and making dinner with friends or watching your favorite movies with everyone cuddled on the couch is about as good as it gets.
Read your full Taurus weekly horoscope.
Gemini
The retro energy early in the week sends you searching for answers in places without any, Gemini. Is this frustrating? Yes. But can you use your logical perspective to avoid becoming too emotional? Yes again. And the new moon in electric Leo on Thursday puts a spotlight on your communication zone, adding some zing to your everyday thought processes. This week, come up with exciting ideas, theories and concepts. This lunation also elevates your comfort level on the social scene, so get ready to have fun making new connections throughout the weekend.
Read your full Gemini weekly horoscope.
Cancer
A dream relationship you've been living could suddenly turn into a nightmare during Juno's retrograde cycle early this week, Cancer. If you expect exclusivity/loyalty from a friend or romantic partner, you'll be beyond disappointed when you find out they've betrayed you. Luckily, there is better news to look forward to when the new Leo moon arrives on Thursday in your financial zone. This pleasurable, generous lunar influence suggests that a little retail therapy might be good for your broken heart or bad mood. And who are you to argue, right?!
Read your full Cancer weekly horoscope.
Leo
There's a lot of negativity and aggressiveness in the way of your success early in the week, Leo, so what are you going to do about it? As a confident fixed sign, you don't always like to get out of your comfort zone, but you'll do what you must to ensure your ego isn't bruised and your feelings aren't hurt too badly. And when the new moon arrives in your house of personal power and new beginnings, it's time to reinvent yourself. You might feel like going for it and changing something big, but even a minor alteration makes a difference.
Read your full Leo weekly horoscope.
Virgo
Virgo, as a detail-focused earth sign, you aren't always thought of as someone who becomes emotional over "nothing," but a lot is going on in your brain early this week that people won't pick up on. And while Juno's retrograde cycle exposes some of your vulnerabilities, the new Leo moon boosts your confidence and urges you to do some spiritual exploration. With this lunation highlighting your house of the subconscious and higher meaning, you're on a quest to do better. Perhaps you'll do great things one day and make the world a better place, but right now, why not start by doing something small for yourself?
Read your full Virgo weekly horoscopes.
Libra
With the Juno retrograde cycle dredging up unwanted feelings you'll have to deal with early in the week, try not to overreact or misplace blame on anyone. You have a reputation for being fair-minded and balanced but you're not superhuman. Things get to you, just like everyone else. But you tend to hold yourself to a higher standard, which can be unhealthy at times like this. Rely on your extensive social contacts during the new moon in engaging Leo later in the week to help you if you need assistance dealing with life. Don't hesitate for a second to call, DM or text a friend who can help, Libra.
Read your full Libra weekly horoscope.
Scorpio
You're a master at hiding your emotions, Scorpio, but this is one time when it might really benefit you to let them be known. The internal conflicts that come out with the negative aspects early in the week might not be pretty, but it is what it is. New opportunities come with the new moon later in the week, and with this outgoing Leo lunar energy visiting your zone of professional achievements and accomplishments, you might finally be OK with standing up and congratulating yourself for your hard work. Take a bow and let the applause drown out any bad feelings lingering from earlier in the week.
Read your full Scorpio weekly horoscope.
Sagittarius
With a couple of negative planetary influences affecting your mood early in the week, you might have some displaced anger you need to ditch. Try to find healthy outlets for it instead of taking it out on the people you love, Sagittarius. Hitting a punching bag or going for a run are two good alternatives. The new Leo moon brings some restlessness and unnecessary drama to your house of expansion later in the week. Still, this lunation ultimately supplies some excellent opportunities to learn something new and renew your perspective on life. Fit a spontaneous adventure into your weekend if at all possible!
Read your full Sagittarius weekly horoscope.
Capricorn
You really like your view from the top. You don't like to admit when your feelings get hurt, but some things are happening early this week that you can't even pretend are OK. Personal and professional betrayals are high on your list of "I might not ever be able to get over this" now. When the vital new Leo moon hits your empowerment zone later in the week, you feel refreshed, rejuvenated and ready to take back control. A new and improved you is about to show up, Capricorn, and good luck to anyone who thinks they can take advantage of you or knock you down this time.
Read your full Capricorn weekly horoscope.
Aquarius
It really sucks when you think you have solid people around you, and then you find out you don't. Right, Aquarius? Like early this week. After some of the shenanigans that are going on amidst the cosmic chaos, it's crystal clear that you really need to stock your friendship pantry with people who are there for you no matter what. If you've been having particularly sketchy issues with someone close to you, the new Leo moon later in the week reveals an underlying imbalance of power that's been the problem this whole time. Correcting that should help things click back into place.
Read your full Aquarius weekly horoscope.
Pisces
The fact that Juno is partnered with your very sensitive sign when it goes retrograde early this week hits you extra hard where it hurts, Pisces. Luckily, your introverted self gets a nudge from the expressive new Leo moon in your sixth house of hard work and usefulness and urges you to get rid of that self-pity in a healthy way. There's nothing like power cleaning your toilets or scrubbing your floors to get your mind off your problems! If you think you felt like being alone before this planetary backpedaling began, wait until after.