Your Weekly Horoscope: Lots of Progress, Possible Love Trysts, and Grand Adventures!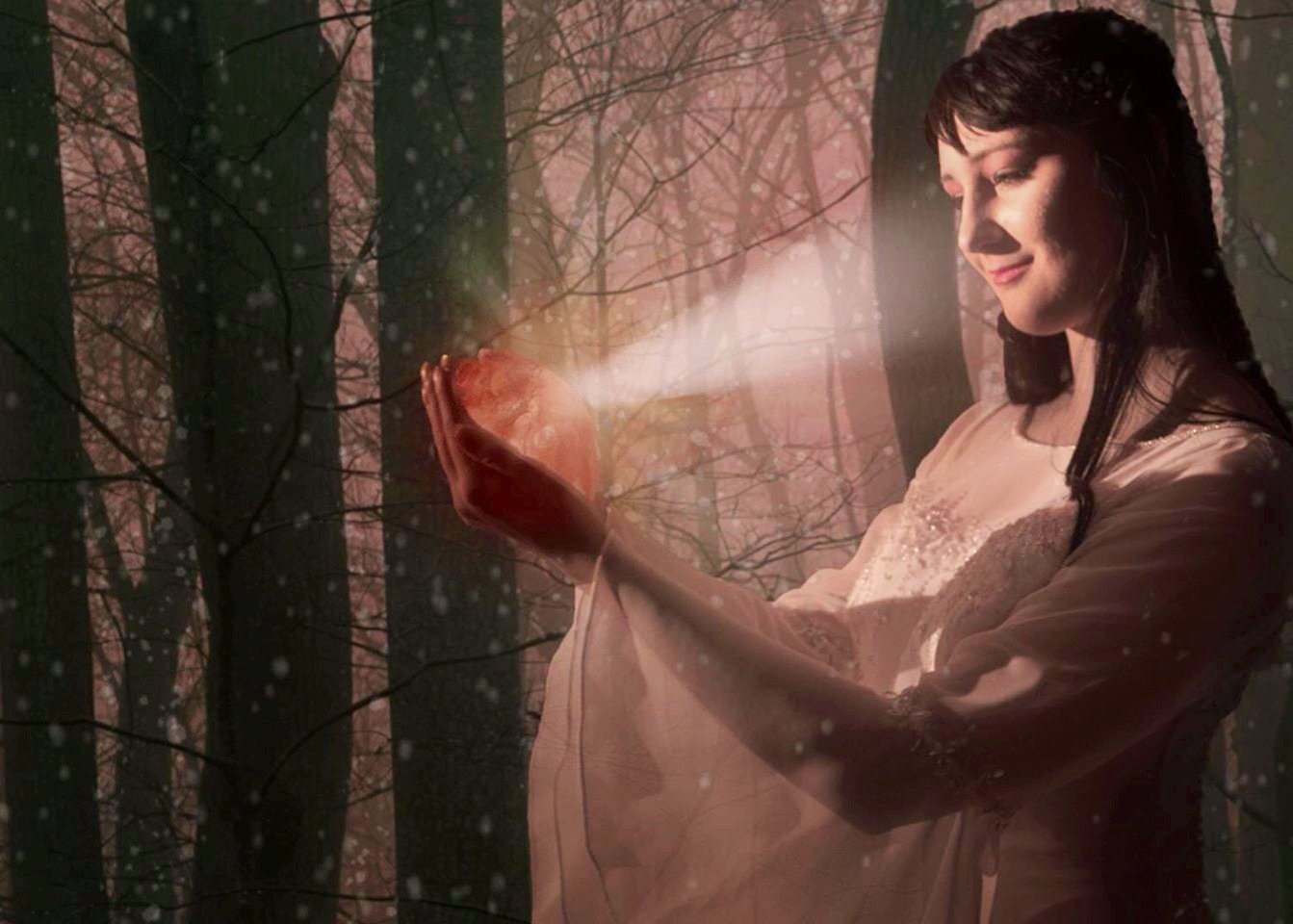 January 21 – January 28, 2019
Frustration could set in at the start of the week as dynamic Mars in Aries faces off with sobering Saturn in Capricorn. This edgy angle can seem to block progress and leave people feeling irritated at the slow pace of events. Going with the flow may be the best way to deal with this.
How will your love life change over the next 12 months? Find out now.
Tuesday comes with a very lovely merger between sweet Venus and jubilant Jupiter in Sagittarius, which can be perfect for social events and travel plans. Are you ready for a love tryst? It could happen.
Read This Now: Everything You Need to Know About Cusps — and Why They're Probably Not Real
You might need to handle restless energy as chatty Mercury makes an uncomfortable angle with electric Uranus on Wednesday. There could be a constant search for excitement, so channeling this energy into exercise can be helpful. On that same day, talkative Mercury moves into Aquarius to enhance social agendas.
You could be all fired up and ready for fun on Friday, when everything seems like a grand adventure.
Aries Weekly Horoscope

It's a lighter and brighter week for you, Aries! Of course, you might still have some responsibilities you need to complete — but that's fine! You're eager to get them done! Just keep an eye out for Monday which might be a little uncomfortable — go with the flow and things will be chill. And then on Tuesday, things get way better! If you're pursuing a new opportunity that involves travel or study, the people you meet could be charming, reassuring you that you're on the right track. Read your entire Aries weekly horoscope.
Taurus Weekly Horoscope
You can't seem to get into your groove on Monday, but that's OK. Just let go and relax and things will come together later. A very positive aspect between lovely Venus and exuberant Jupiter in your sector of shared finances and intimacy could more than make up for any frustration. Perhaps a budding romance moves into deeper waters. You could find great satisfaction in moving closer to someone. You'll have the opportunity to be in the spotlight in the coming weeks — it's your time to shine, Taurus! Read your entire Taurus weekly horoscope.
Gemini Weekly Horoscope
Things are gonna be a lot less complicated this week, and you're gonna feel much more upbeat and like everything can work out. And it can! However, Monday might be a little stressful with things feeling stuck! It's OK, go with the flow and things will chill out later in the week. Your social life seems pleasantly positive, with a fabulous lineup between sweet Venus and generous Jupiter bringing opportunities for dates and fun outings. It might be just as well to expect the unexpected, too, in the nicest possible way. Look for an exciting opportunity on Friday! Read your entire Gemini weekly horoscope.
Cancer Weekly Horoscope
You might feel stuck — or even backed into a corner! Don't push back and things will chill out… and you'll get your way! Try not to dwell on any snafus because there are other aspects that can bring you satisfaction and happiness. A positive blend of energies could see you getting along very well with co-workers and your boss or someone else in authority. There is also the possibility of romance in your workplace. Wednesday is a good time to discuss a difficult issue with a professional. It could bring about major change. Find out more by reading your entire Cancer weekly horoscope.
Leo Weekly Horoscope
You might have felt stuck at work last week, but this week will be lighter and brighter! Any further roadblocks you've encountered will feel like something you can rise above. And you can. There will also be opportunities for romance — exciting, big, splashy romance! Relationships in general are emphasized as thoughtful Mercury joins the sun in Aquarius. There is more of a focus on teamwork and negotiation. And you may be more willing to compromise. Get out of your comfort zone on Friday. Read your entire Leo weekly horoscope.
Virgo Weekly Horoscope
It's time to consider your routines and habits and how you might improve them — it's an ideal time to get that all ship shape for 2019! Monday might be a little frustrating, but just let it wash over you. Obstacles will likely melt away within a few days. Wednesday is a good day to declutter and create space around you. And when you're done, invite someone special over to bond! Read your entire Virgo weekly horoscope.
Libra Weekly Horoscope
It's time to clear the air and get a relationship back on track. You might not want to let someone off the hook. Experience could encourage you to set firmer boundaries, and this might include not seeming too eager to make amends. It could be the only way the other person gets the message. Later in the week it's a great time to go out with friends and family — you'll be recharged just by being in good company. Read your entire Libra weekly horoscope.
Scorpio Weekly Horoscope
Don't let overthinking stall your progress this week, Scorpio. Just relax, and things will be great! Progress could stall because you overthink something. The harder you try, the more difficult things might be. Just relax! You'll feel like spending some major moola later in the week. If there is something you desire, you might see no good reason why you shouldn't have it. And the fact that there's nothing in your bank account may be the least of your worries. That's OK! You're feeling the urge to work hard and make more money lately, and so it might make the purchase doable. Read your entire Scorpio weekly horoscope.
There's four planets in fire signs, and you could feel truly in your element! If you're looking for love, the week ahead shows great promise. Even if it seems you have competition, you can still come out the winner because your confidence is supreme. But just make sure the price isn't too high! Use caution even if you're feeling excitement — think things through. At the same time, you could hit the brakes on a new romance or even a creative project if you feel the price is too high. In the end, though, the need for excitement could outweigh caution, and you could well give in to your feelings. Look for adventure and sports at the end of the week! Read your entire Sagittarius weekly horoscope.
The focus on your personal financial zone could be a chance to get your money to work harder for you. You're gonna be thinking hard about increasing your income this week — is it a side business or just making a better use of your talented at work. Be ambitions, Capricorn! There is also the chance of meeting someone at a yoga class or spiritual event, and this could be a very uplifting and happy encounter. It might even be a lasting thing! Read your entire Capricorn weekly horoscope.
Aquarius Weekly Horoscope
With the sun in your sign, you could be feeling much more at home with yourself and ready to take stock of your life. You'll have lots of ideas and you'll want to share them! If plans take you out of your comfort zone, you might want to give up. Don't; things will get easier. And if you're looking for love, this week could bring lots of opportunities. It's also a great time to network! Read your entire Aquarius weekly horoscope.
Pisces Weekly Horoscope
It's time to reflect and recharge, Pisces. It's also an ideal time time remove clutter — both spiritual and emotional. Let go of the things that no longer serve you. You might want to chill out with social things, and that's cool. But you also might have a chance to impress the movers and shakers. Someone with influence could take a shine to you, and if so, you might want to use this to your advantage. Have fun, Pisces!
Read your entire Pisces weekly horoscope. — By Helen Adams & The Horoscope.com Editorial Staff
Photo: @tharpemily via Twenty20