Weekly Horoscope: January 2–8, 2023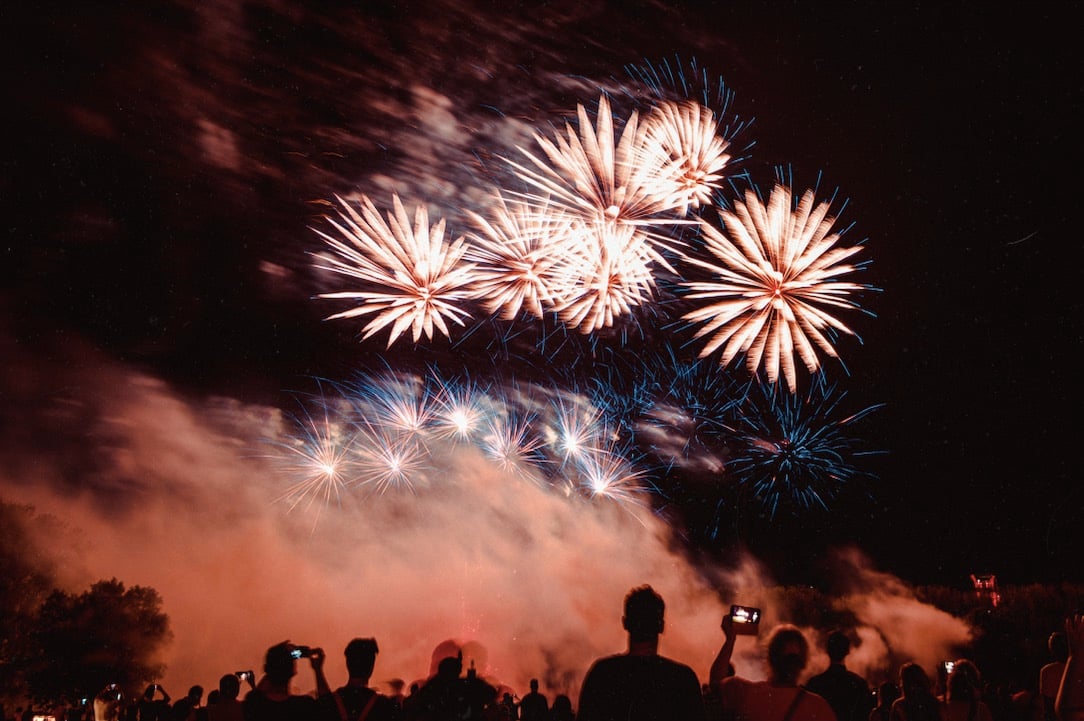 New year, who dis?! If you're like us, you're ready to wipe the slate clean and get a fresh start to 2023. And lucky us — this week's powerful planetary energy supports us in getting what we want (as long as we're willing to work for it).

On Monday, partnership-supporting Venus (the goddess of both platonic and romantic love) pairs up with airy Aquarius, creating a friendly, casual space to explore your relationships. You'll want to take an innovative approach to things now. Making tough decisions that can sometimes be gut-wrenching will be a bit easier because you'll feel a little less emotionally invested than usual. 

Getting those New Year's resolutions going is also a little easier during the mentally agile Gemini moon (our cosmic supporter) that will be overhead between Monday and Wednesday, as this Mercury (the interstellar messenger)-supported lunar energy keeps the enthusiastic inner dialogue going that's going to make this time — either starting a new healthy new routine or keeping an existing one going — different. Being intensely curious to learn new things can be a real life changer in the next twelve months.

Your one major stumbling block might come during Friday's full moon in emotional, moody Cancer. As it tends to cause self-doubt and questions about who's in your corner, you could quickly talk yourself out of some positive things. Luckily, the moon's opposition to tell-it-like-it-is Mercury helps you reveal the truth and see things — and people — for what and who they truly are. Confronting reality isn't always pleasant. But sugar-coating negativity only prolongs the inevitable and holds you back from getting over it and moving on.
Your Zodiac Sign's Weekly Horoscope
Aries
Your brain is moving fast, Aries, and your actions aren't far behind! The early week lunar energy in your third house of communication allows you to calmly and effectively say what's on your mind, which isn't something that's always possible for you. Sharing your ideas (especially your resolutions for the coming year) with someone special makes them real. Your odds of accomplishing something great are better when you declare your intentions out loud.
Read your full Aries weekly horoscope.
Taurus
With the mentally active Gemini moon in your house of finances early this week, Taurus, it's not a surprise that you've got your mind on your money and your money on your mind first thing this new year. When lunar energy is in the way, it can sometimes be easy to get carried away with emotional purchases. Still, because Gemini is, for the most part, a logical air sign, this is a good time to set fluid budgets and weigh your different investment options for the year.
Read your full Taurus weekly horoscope. 
Gemini
With the power of the moon in your first house early this week, Gemini, you've got the confidence and drive to really get things done. You also have a lot of options now, which can lead to some distraction and flaky behavior. However, if you're able to stay on track, you can make some excellent progress. You love to live in the moment but keeping your long-term goals in sight will help get your year off to a great start!
Read your full Gemini weekly horoscope.
Cancer 
With the Mercurial Gemini moon in your subconscious zone to start the week, your emotions and true intentions remain hidden, perhaps even to yourself. Hopefully, you feel like unraveling a mystery, Cancer, because you have a lot more questions than answers now. Curiosity about spirituality and other mystical topics consume you. However, the seemingly unobtainable information you crave might be closer than you think. Your dreams are very revealing. Pay close attention to recurring colors and themes.

Read your full Cancer weekly horoscope.
Leo
You can be a selfish sign, Leo, but as the new year starts with the moon in your societal zone, you're more about helping others than you are about helping yourself. Grab onto the social Gemini lunar energy to expand your network and better help your community at large. Step one is finding out what people need, and step two is doing whatever you can to get it for them. By taking the initiative and helping others reach their full potential, your own world will become bigger and better than ever before.
Read your full Leo weekly horoscope.
Virgo
If you aren't happy with what you accomplished last year, Virgo, don't worry because reaching the next level of success will be one of your top priorities early this year. As the smart Gemini moon spends time in your tenth house of career advancement and need for recognition at the start of the week, your mind is squarely on your professional goals and what you can do to climb the ladder of success. To pass your competitors, find ways to work smarter, not harder.
Read your full Virgo weekly horoscopes. 
Libra
Exploring your mind is a top priority early this year as the curious Gemini moon lights up your ninth house of philosophy, spirituality, and higher education. Learning all you can about a diverse range of topics is both satisfying and revelatory, Libra, so don't pass up any opportunity to participate in life experiences that lead to further knowledge. Your brain is like a sponge. Soak up everything you can!
Read your full Libra weekly horoscope.
Scorpio
When your intensely controlling eighth house is targeted by the matter-of-fact Gemini moon early in the week, money — specifically other people's — becomes an emotional topic. The reading of a will or letter about an inheritance might set you off. You may even be asked to be an executor of someone's estate after they die or be requested to take care of an older relative's finances. Your reputation for being responsible literally pays off, Scorpio, but in some very sad ways.
Read your full Scorpio weekly horoscope.
Sagittarius
You'll be feeling a special bond with and extra emotional attachment to the people who mean the most to you this week, Sagittarius, thanks to the social Gemini lunar energy that lights up your seventh house of partnerships between Monday and Wednesday. If it's been a while since you've made time for your BFF or favorite relative, plan some one-on-one time ASAP. You need to reconnect and remind yourself why this person means so much to you.
 Read your full Sagittarius weekly horoscope.
Capricorn
You're ready to hit those new year's resolutions hard this week, Capricorn, especially ones related to health, daily routines/habits, and your mental/physical well-being. The Gemini moon spends time in your sixth house now, reminding you that you should be making your mind and body your top priority. Pets are also something that this lunar energy highlights, so it might be time to make a vet appointment for your favorite animal pal or get them on a healthier eating/exercise plan.
 Read your full Capricorn weekly horoscope.
Aquarius
The casual Gemini moon travels through your fifth house of entertainment, leisure, and expression early this week, Aquarius, setting the tone for a pretty chill first week of the year. Having fun takes top priority, and you won't feel the need to ease back on having a good time, censor yourself or worry about what other people are thinking about your shenanigans at all. What a great way to kick off 2023. We're jelly.
 Read your full Aquarius weekly horoscope.
Pisces
You'll be glad you got most of your holiday social obligations out of the way last week, Pisces, because you're ready to grab hold tight to the lunar energy lighting up your fourth house of home and family early this week and never let it go. As a natural introvert, you embrace this "stick close to home" cosmic mentality more than most, and you're more than happy to stay in your PJs, make some snacks, and veg on the couch with the fam or your BFF all day. And if going out to work or running errands is unavoidable, the world will experience one unhappy Fish!
 Read your full Pisces weekly horoscope.
Photo courtesy of Pexels.