Marie Kondo Your Clutter with the Help of February's Snow Moon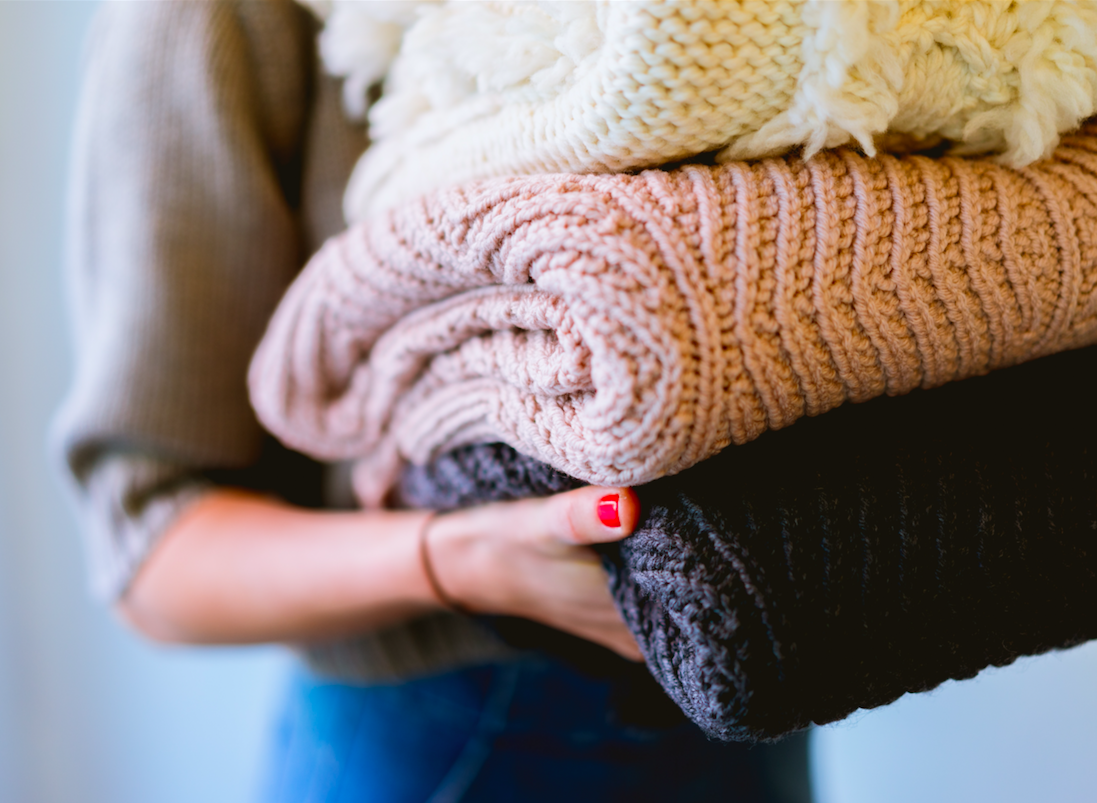 The full snow moon in logical Virgo lights up the sky on February 19, 2019. The second supermoon of the year appears larger in the sky than regular full moons and sits in opposition to the sun in gentle, emotional Pisces (practical Virgo's opposite). It might feel uneven but finding yourself teetering intermittently as this full moon's delicate juxtaposition between logic and emotion isn't the worst thing that can happen. Remember to breathe as you fight to keep your balance and try this full snow moon spell to help banish the bad.
Read this now: Understanding Your Birth Chart
There's a Mercury-Neptune conjunction at the end of the week to help make communications intuitive and instinctive but don't be surprised when things get a bit muddled. The Mercury-Saturn sextile at the same time produces creative ideas, however, adding to the full moon's lingering productive effect. And luckily, Virgo's organization and commitment to its responsibilities act as the perfect backdrop to tackle your to-do list. Getting final closure is possible now, so take a good, hard look around at what needs to be finished before you move on to the next step.
Scroll below to see how this full moon will affect your sign.
Don't fight the practical nature of the Virgo full moon. Think before you take your next step. Dismiss your spontaneous tendencies as you prepare to wrap things up one last time. When you look back at what you were able to accomplish, you'll be glad you took your time.
You identify with Virgo's earthy practicality. You're completely into this detail-oriented energy, which makes it easy for you to get the job done. Accomplish everything on your to-do list in order of priority. Focus on important details to be effective and efficient.
Read this now: The Best Self-Care Routine, Based on Your Sign
As one of the most restless signs, you're more than ready to move on to whatever comes next. The full moon is a time of closure, though, so don't pull up stakes until you've finished what you started. Lucky for you, this Virgo full moon helps you zero in on the details and tie up loose ends before moving on.
Do you vibe with the practical energy of this Virgo full moon? Not really. But can you take advantage of its ability to cut through superfluous details to get to the bottom of things? Yes. It's freeing to get rid of the old before moving on with the new.
Read this now: Everything You Need to Know About Cusps—And Why They're Probably Not Real
There's no time for drama during this full moon, Leo. It's time to get back to basics and get rid of the excess, including emotional baggage. Jettisoning what you don't need is freeing in a way. Harness Virgo's practical energy to capture this full moon's purging power.
You've got the maximum power of the full moon in your sign behind you now. Turn up the music and get to work cleaning, organizing and getting rid of the things you don't need. You're an excellent list-maker now, so start recognizing your responsibilities, putting them in order and crossing them off as you complete them.
Your tendency to be somewhat indecisive gets crushed under the weight of the practical full Virgo moon. There's no time to waver as you get ready to make room for whatever newness is in store. Luckily the full moon's energy helps you remove emotional attachment to things so they're easier to let go of.
Read this now: What the Year of 3 Means for Your Numerology
When you combine your intensity with the full moon's power, there's little you can't accomplish. Getting organized is easy as you use this practical sign's energy to clear out whatever's in your way. You're fully committed to your responsibilities going forward.
Feeling restless? The Virgo full moon's energy helps calm you down and focus on the task at hand. What do you need to accomplish? Taking your responsibilities seriously now helps you get ready for whatever adventure you're off to experience next.
When your natural ambition combines with the Virgo full moon's ability to crush the details, there's nothing you can't do. As a kindred earth sign you identify with Virgo's practical approach, which allows you to take advantage of its meticulous, organized energy. Getting closure is easy when you're focused.
Read this now: What You Can Learn From Your Ex, Based On Their Zodiac Sign
How does someone as quick-thinking and progressive as you take advantage of the organized, detail-oriented Virgo full moon? In your own way! Virgo tries to get you to conform to its practical standards, but your uniqueness always shines through. Which is OK. As long as you get the job done, you don't always have to conform.
Your emotional nature is at odds with Virgo's seemingly cold practicality, but you can still use some of its organized energy to your advantage. If you've been having a hard time clearing the clutter and letting go of things you don't use anymore, do it now. This full moon is all about out with the old and in with the new.
Photo: Dan Gold on Unsplash