How to Use Numerology to Plan the Sexiest Valentine's Date Ever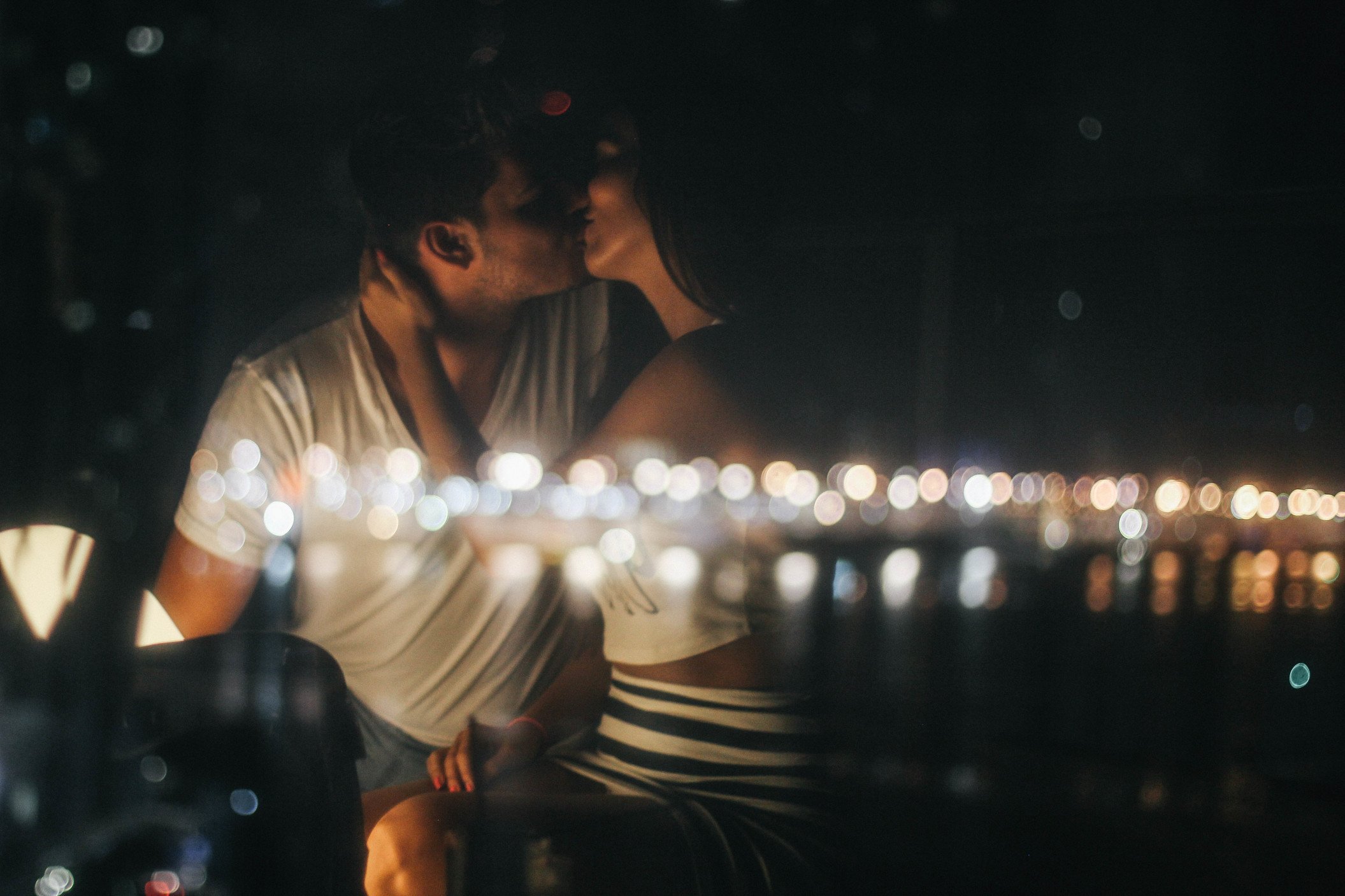 Oh, Valentine's Day—a time of love, togetherness, and plenty of romance!
If you're looking for a meaningful relationship, try eharmony and meet highly compatible singles!
Whether you're spending the big day with your sweetie, dreaming about the perfect Valentine, or trying to plan your next date (that doesn't involve just "dinner and a movie"), it's a great time to tap into your numerology number for ideas!
Read This Now: Get Ready for Love—Your Valentine's Day Horoscope Is Here!
Here is your perfect Valentine's Day Date, based on your numerology number. Not sure what your life path number is? Click here and we'll do the math for you!  
You are an independent and passionate person with a competitive nature. You love to win! A perfect Valentine's Day date for you would be something where you could be active and engage in a little "friendly" competition. Dates such as hitting the arcade, going to a sports game, or head over to your favorite bar for some trivia night. Or if you want things to get very physical, take it in the bedroom. Ooh la la!
Best Number Matches: 3, 5, 9. 11 
You are a true romantic, 2! Valentine's Day is probably one of your favorite days of the year. You want a day filled with affection and tons of romance. You don't care about fancy restaurants or flashy gifts. You would be thrilled if your date showed up with your favorite flowers and a handmade card. An ideal date for you would be filled with personal touches: a candlelight dinner at a cute little restaurant you've been dying to try, a stroll through the park holding hands, and maybe stopping by the local psychic to get your palms read. Don't forget a ~steamy~ kiss at the end of the night—and maybe more 😉  
Best Number Matches: 4, 6, 8, 11, 22,  
You're creative and a natural entertainer who adores anything that involves with sparkles, live entertainment, and plenty of laughs. The perfect Valentine's Day date for you would be you and your date getting all dolled up — the best part of going anywhere is getting dressed up! — and going to a comedy club or seeing a performance at your local theatre it and then hitting the club to dance the night away. Or you can hit the karaoke bar and belt out a classic duet together. Whatever you do, it'll sure to be a showstopper.  
Best Number Matches: 1, 5, 9 
You'are a very low-key person who doesn't like to make a big fuss about silly holidays. You aren't about grand, romantic gestures and you're ideal date would involve you never leaving your house. It's not that you're a fun-killer, far from it! You just enjoy spending one-on-one time with your date. A perfect Valentine's Day date involves making a romantic dinner together, with your date bringing you your favorite flower and dessert. After dinner, you two snuggle on the couch with a bottle of wine to talk, watch a romantic movie, or read to each other before doing something a little more R-rated ;). 
Best Number Matches: 2, 7, 8, 11, 22 
You're a fun-loving, spontaneous person who's always the life of the party. I wouldn't be surprised if you had many dates for Valentine's Day. Your ideal dates would be jam-packed with romance, passion, and excitement. You would love to go out for a fancy dinner, followed by dancing, hitting the club, seeing a concert, or maybe something a little wild—like gambling or a spontaneous road trip. Just as long as things are exciting and you're showered in affection, you'll be happy.  
Best Number Matches 1, 3, 8 
You are a loving and caring person, I bet you're the "mom" friend of your social group. You're used to taking care of everyone you love—that's why an ideal date for you would be for your date to take care of everything. The planning, the reservations, all of it, so the only thing you have to worry about if putting together a killer outfit. You don't like anyone controlling you, but you do like having someone take care of you for once. You don't care where you go, just as long as your date is sweet, intelligent, and funny who showers you in romantic gestures and attention; you'll be delighted.  
Best Number Matches: 2, 4, 9 
You're a deep, sensitive person with a rich inner life that you don't always verbalize. You prefer to avoid loud, noisy places and would hate public displays of affections. A romantic date for you would be taking long walks down the aisle of bookshops, going to museums, and grabbing some coffee and sharing ideas. Or taking a nature hike and having a picnic by the lake. You enjoy getting to know someone not on a physical level, but on an emotional, intellectual, and spiritual level as well.  
Best Number Matches:1, 4, 22 
You are a hard-working soul who loves luxury and indulge in the finer things in life, and what better time to indulge than Valentine's Date? An ideal date for you would be getting all dressed up in your nicest outfit, going to a lovely dinner at the nicest place in town (the food has to be perfect) and then getting drinks at a nice little jazz club. But let's face it, the best part of your date will be in the bedroom. You work hard all time, time to enjoy yourself.  
Best Number Matches: 2, 4, 5 
 A humanitarian to the core, you're ideal date would involve something to do to with the things you're passionate about. You don't want to waste your time on someone who doesn't share your values. A perfect Valentine's day date would be something unique (just like you), like going to a protest or volunteering at an animal shelter. You are also very creative and would enjoy going to a coffee house for their open mic night. As long as your spending quality time with your date and learning about them, you're satisfied.  
Best Number Matches: 1, 3, 6  
A hopeless romantic, you secretly hope every Valentine's day end up like one of your favorite romantic comedies. Actually, you wish every day was like your favorite romantic comedy. You've had your Valentine's Day plans laid out many weeks in advance (whether you had a date or not) and really your ideal Valentine's Day date would be for your date to be just as romantic as you are. You'd faint if your date showed up well dressed, with your favorite flowers, declaring their love for you. If they have some big romantic gesture planned out, you'll instantly swoon.  
Best Number Matches: 1, 2, 22  
You are a hardworking, steady person who just can't get into the hype around Valentine's Day. You probably skip it most years (or wish that you could). This doesn't mean you don't have a romantic side, it just means you don't go for all that mushy stuff. A perfect Valentine's Date for you is doing something one-on-one like cooking dinner together, doing a paint-n-sip with just the two of you, and being shown love with simple affections and plenty of touching.  
Best Number Matches 2, 4, 11 
Read This Next: This Is Your Dream Job According To Numerology
Ellen Ricks is a writer and fashion blogger who loves leopard print.   
Photo: @alexandrahraskova via Twenty20