Get Ready for Love—Your Valentine's Day Horoscope is Here!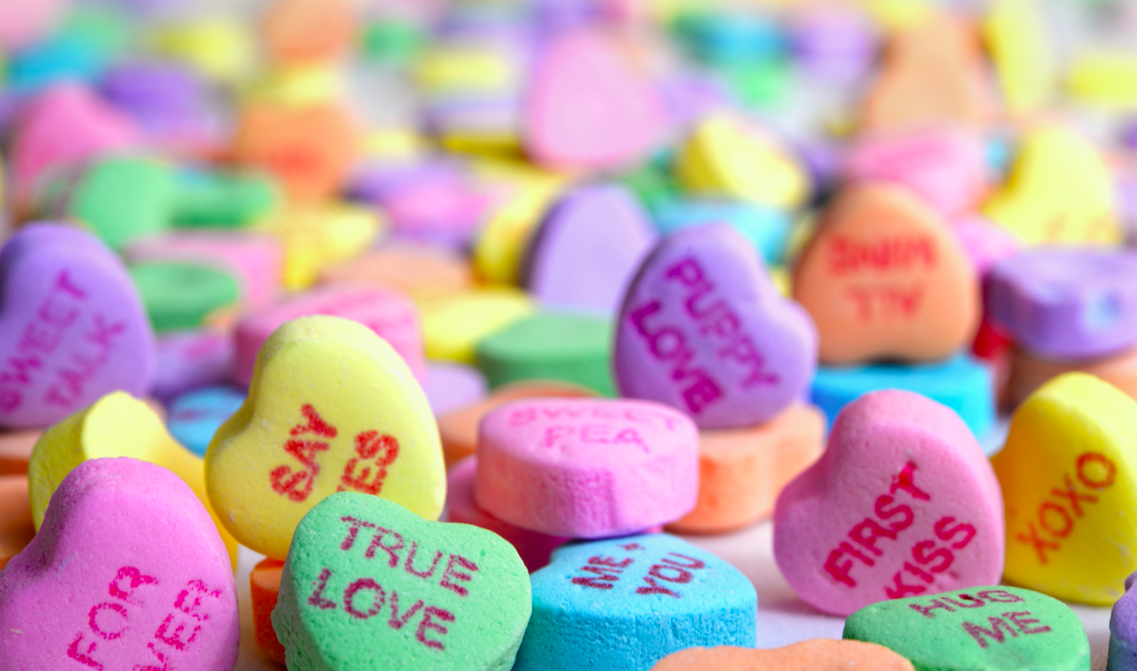 Whether you love it or hate it, Valentine's Day is just around the corner. It's a time for romance, passion, and the promise of discounted candy the next day.
How will your love life change over the next 12 months? Find out now!
Are you curious how your night is going to go? Whether you're in a committed relationship or you are single and ready to mingle, we've got the forecast on how your Valentine's Day will go, all based on your zodiac sign.
If You're Committed: You want a hot night in, but your partner wants a romantic night out. Better learn to compromise and listen to your partner or your Valentine's Day can turn from red hot to ice cold. Use your mouth for sweet talking and kissing instead of arguing.
If You're Single: It's never fun being single on Valentine's Day, but forcing a connection with someone will totally backfire. Stay chill and let them come to you. It will be worth it in the long run.
If You're Committed: Sparks will fly between you and your partner this Valentine's day. You are both perfectly in sync and devoted to each other. Get ready for a fun night of passion and romance that will satisfy your mind, body, and soul.
If You're Single: If you're single right now, you won't be for long. With your charm and dynamic energy, Cupid's arrow will strike you in no time. Expect a date on Valentine's Day or, at least, a new crush.
If You're Committed: Most of the time, your charming words can get you out of any heated argument, but on Valentine's Day, your smooth talking ways can easily be misunderstood. Actions are louder (and better) than words so make kind, romantic gestures and leave the words on the Hallmark card.
If You're Single: Valentine's Day brings out a lot of feelings: Love, longing, and a desire to be in a relationship. With all these happy couples declaring their love for each other, you may be tempted to do the same with your crush. Don't declare your feelings just yet. It's better to wait until there is less societal pressure.
Read this now: The Absolute Best Sex Positions By Zodiac Sign
If You're Committed: Romance is in the air for you and your honey this Valentine's Day. Use this romantic energy to bring the spark back into your relationship by staying in and having a sensual date filled with scented candles, sexy music, and plenty of cuddling. It'll remind you why you're together.
If You're Single: Valentine's Day can be a real drag if you're not in a relationship. Instead of being grumpy, use this as an excuse for a self-care day and pamper yourself with nice things. Remember, the longest relationship you'll ever be in with yourself.
If You're Committed: You're always down for a fun night with your honey, but this Valentine's day will be over the top. Dinner, dancing, debauchery—the whole nine yards! You are definitely in for a night of painting the town red before a wild night of passion. Enjoy it, lovebirds!
If You're Single: Always the life of the party, why would being single of Valentine's Day spoil your fun? Be bold and set up a date on February 14. It could be true love—or a great hook-up. Either way, you're a winner!
If You're Committed: You have a reputation for being a bit of a perfectionist, Virgo, and it's what we love about you. However, being overly critical to your sweetheart, on the most romantic day of the year, can land you in some pretty hot water. Remember to speak with kindness, not judgment.
If You're Single: Being choosy is important when it comes to love, but your pickiness has you swiping left on every person that doesn't meet your impossibly high standards. Not that you have to lower them, but maybe take a chance on someone different. It could be love.
Dig deep into matters of the heart with a psychic love reading. Chat with a psychic for free!
If You're Committed: If you and your sweetie are having a rough patch, Valentine's day is the perfect time to smooth things over. Over a candlelit dinner, tell your partner exactly how much you care about them. Not only will you be confirming your love, but you'll also receive a lot of love in return.
If You're Single: With all that romance in the air, it's the perfect time to tell that special someone you've had your eye on, exactly how you feel. Be brave and speak your truth, Libra. You'll be rewarded for your courage.
If You're Committed: You've always had a sensual relationship with your partner, but Valentine's day is the perfect time to take things up a notch. Really explore each other and test out some kinky things you've both been dying to try. Be shameless, Scorpio.
If You're Single: You've never been a big fan of commitment, that just isn't your style. But if you are having major feels for the person you're seeing, it's time to let it out. Being vulnerable isn't the worst thing in the world, we promise.
If You're Committed: You've been distracted lately, but Valentine's Day is the time to remind your lover that you're always committed to them. Make their favorite meal, give them a sensual massage with new body oils and see where the night takes you.
If You're Single: Valentine's day is for suckers! What you need is a self-care day. Take a long hot bath, give yourself a facial, and cozy up with your favorite novel or TV show. Oh! And think about all that discounted candy you'll get the next day.
If You're Committed: You and your honey may have made big plans for Valentine's day, but expect to cancel those reservations. The two of you won't be able to keep your hands off each other long enough to leave the bedroom.
If You're Single: Grab your friends and hit the town. Who says you have to stay in when your single on Valentine's Day? Make memories with your friends. And you never know, you might even meet some sexy people along the way.
Read this now: How to Use Numerology to Plan the Sexiest Valentine's Day Yet
If You're Committed: Celebrate a romantic evening by hitting the dance floor with your favorite partner. Any tension you've been feeling will melt away when your bodies start moving as one. Don't be surprised if you bring a whole new meaning to the term "Dirty Dancing".
If You're Single: Have a night in with your single friends! Pop popcorn, watch bad romantic comedies and spend some quality time together. Remember, the most special relationships in your life aren't always— romantic ones.
If You're Committed: Your seductive aura will charm your partner all over again on this romantic holiday. It doesn't matter if you go out or stay in, the real fun will be in the bedroom—or anywhere else you choose to show your love. You may want to call in sick to work the next day for round two or three.
If You're Single: You've got this charm that will leave anybody love-struck, so why not take it out and show it off? Make or accept a date for the 14th and see where it takes you. This might be the start of something special.
If you're looking for a meaningful relationship, try eharmony and meet highly compatible singles!
Photo: Laura Ockel via Unsplash