The Best Baby Names for Every Zodiac Sign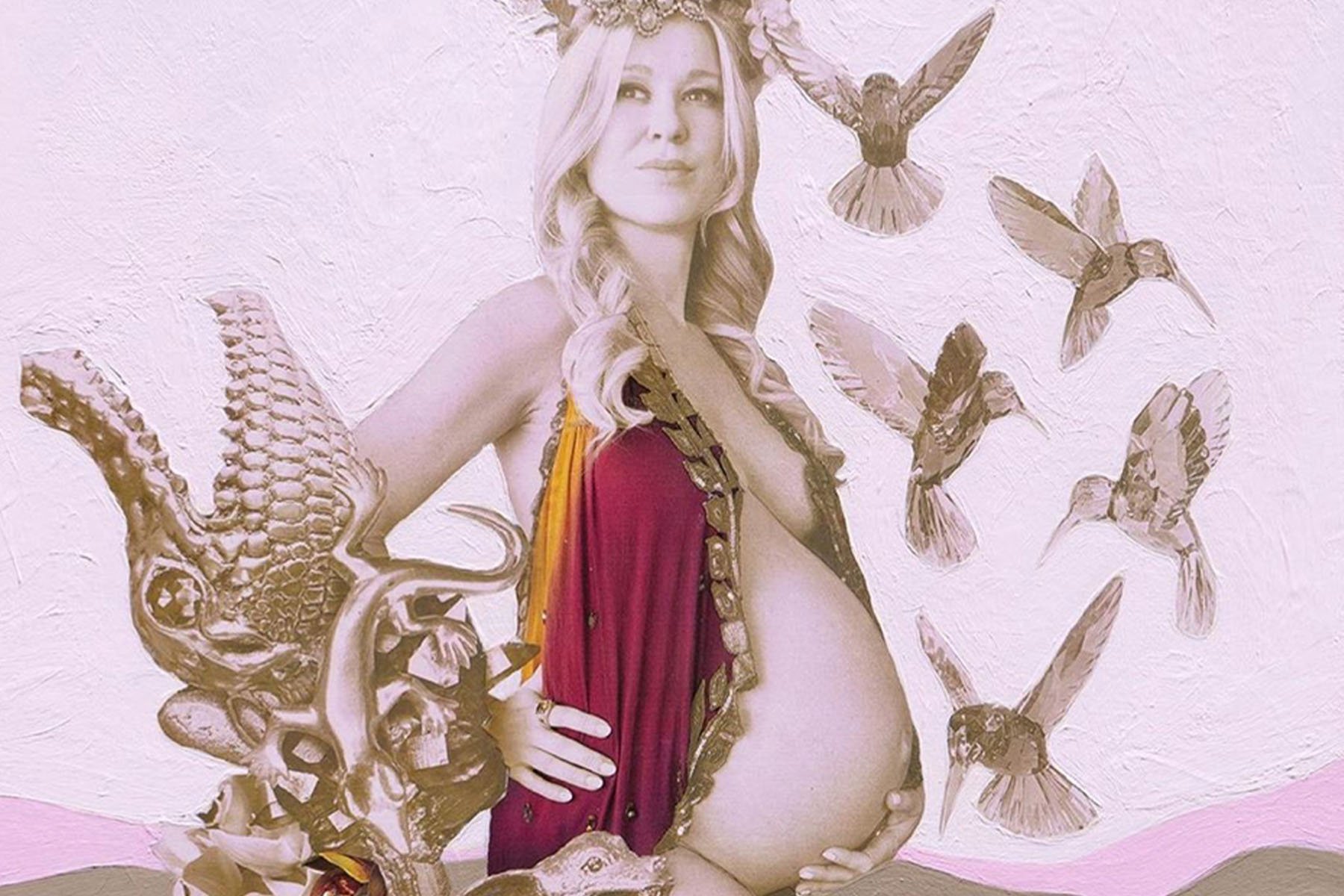 When it comes to baby names, everyone and their grandma (literally) has an opinion. As you're listening to what everyone else has to say, why not tap your baby-to-be's zodiac sign for inspiration? Find your baby's sign by matching up your potential due date. (Hint: Those born within a few days of the sun's transit from one sun sign to another are said to be born "on the cusp" and will have traits from both those zodiac signs.)
If you're still unsure about the baby's due date, try this fun technique : Use your sign and your partner's sign to come up with name styles you both may like. Read on for our top baby names for every sign—as well as a little heads-up on the likes, dislikes, tastes, and traits your babe-to-be is likely to display once they're born. Happy naming!
Read This Now: Is Your Sign Compatible with your Child's?
Aries Baby Names (March 21–April 19)
Aries personality: Energetic, in control, and leaders before they even learn to crawl, Aries need names that connote strength, ambition, and drive. Another way to think about it: What name do you want to be calling out on the playground? Because you'll be doing it a lot as fearless Aries tests all boundaries.
Names for Aries boys: Think short, one-and-two syllable names that have withstood the test of time
Michael

Max

John

Alexander

Jax (Jason)

Moses

Mohammed
Names for Aries girls: Gender neutral names beautifully suit Aries girls. But another way to pick your baby Aries name? Imagine her 30 years down the road. She'll grow into the name even if it seems "big" now. Or consider names that literally mean leader.
Alex

Taylor

Harley

Quinn

Katherine

Ailani (Hawaiian )

Alufa (Hebrew)

Athena (Greek)
Taurus Baby Names (April 20-May 20)
Taurus personality: Careful, disciplined, and able to do anything they set their mind to, Taureans are known for their persistence, their ability to plan, their loyalty, and how grounded they are in life. Your tiny Taurus is going to be stubborn from day one, so don't be surprised if he or she chooses a nickname and holds onto it well into adulthood. Just think carefully about all possible nicknames associated with name you choose!
Names for Taurus boys: Loyal Taurus loves hearing stories about family members, and naming him after a beloved relative will inspire him to live up to the legacy. More broadly, turn-of-the-Century names are timeless choices that will honor the past and also your child's noble nature.
Names for Taurus girls. Like their Taurus brothers, Taurus girls feel a connection to the past, so monikers marking relatives, or using last names from the family as first names fit well for this sign.
Gemini Baby Names (May 21-June 20)
Gemini personality: Dramatic, sophisticated, social, and up for anything, the characteristics of Geminis lend themselves well to theatrical names. Nevermind that your baby isn't born yet, just imagine their name up in lights (or on the cover of a magazine), because it's very likely you will see it there 20 years down the road.
Names for Gemini boys: Let your little Gemini shine by trying out-of-the-box names by giving him a gender-neutral name that can help him stand out in a crowd. Of course, always the consummate trendsetters, Geminis also love names that firmly make it clear what generation they belong to.
Carey

Harper

Zeke

Blaze

Jax

Mekhi

Orion 
Names for Gemini girls: Gemini girls won't like being the fourth or fifth in their class with the same name. Unique twists on spelling can help you make a favorite name stand out or name her after a favorite celebrity.
Madelynn

Emmalee

Gwyneth

Adele

Ariana

Zendaya
Read This Now: Baby Sussex Has Arrived: Here Are the Secrets of His Astrological Chart
Cancer Baby Names (June 21-July 22)
Cancer personality: Empathetic, deeply intuitive, and almost psychic, Cancers are well suited to names inspired by art or literature, or names that have a personal meaning in your life. Think about naming your child after a favorite artist or the place where you got engaged.
Names for Cancer boys: Your Cancerian will be very in-tune with his emotions, and may grow up to be a poet, author, or songwriter. Shakespearian names provide a treasure trove of inspiration along with other famous authors.
Romeo

Henry

Duncan

William (Blake)

Percy (Bysse Shelly)

William (Wordsworth)

August (Wilson)

Lin-Manuel (Miranda)
Names for Cancer girls: Again, Shakespeare provides endless inspiration for Cancer children and is a nod to a Cancer girl's lyrical nature. Don't forget poets and authors can also be great inspiration and perfectly fit this sign's literary personality.
Diana

Miranda

Katherine

Juliet

Zora (Neale Hurston)

Virginia (Woolf)

Chinua (Achebe)

Jhumpa (Lahiri)

Jane (Austen) 
Leo Baby Names (July 23-August 22)
Leo personality: Brave, fearless, and unafraid of the spotlight, Leo loves attention and thrives on being a leader. A name that alludes to your Lion's take-charge, no holds barred personality will suit them well.
Names for Leo boys: The lion is the king of the jungle, so looking to royalty for some name inspiration makes sense for this sign. Or get inspiration from trailblazers in history.
Kingston

Barack (Obama)

Nelson (Mandela)

Pablo (Picasso)

Paul (McCartney)
Names for Leo girls: A little Leo demands attention from day one. Naming her after a woman in history whom you admire for breaking boundaries can be a great fit or look to the sky to get inspired for names for your little star.
Amelia (Earhart)

Coco (Chanel)

Zelda (Fitzgerald)

Stella

Luna

Ciel
Virgo Baby Names (August 23-September 22)
Virgo personality: Grounded, intelligent, and hardworking, Virgos tend to prefer classic, practical choices. Classic names, or twists on classics, can be a perfect match for this sign.
Names for Virgo boys: Your Virgo is destined for success pretty much from day one. Names that connote strength will serve your Virgo well.
Everett (whose origins are Anglo-Saxon for wild boar)

Liam (Irish for strong-willed warrior)

Zale (which means power of the sea) 
Names for Virgo girls: Although Virgo women are practical, they also adore strength and beauty, and will always wear their names with pride. Don't be afraid to go girly—ever practical Virgo will always shorten it if she feels it's too much of a mouthful.
Arabella

Annabella

Isabella

Gabriella  

Brianna (Gaelic for strong)

Matilda (which has German roots to mean battle)

Adira (a Hebrew name meaning powerful) 
Libra Baby Names (September 23-October 22)
Libra personality: Emotionally intelligent, artistic, and always happy to nurture relationships, Libras always want to make everyone happy. Libras can either have unique names or popular names—trust that their personality will help them stand out.
Names for Libra boys: Trendsetting and trend-loving, Libra's "the more the merrier" personality is well suited for popular names as well as a name from your own heritage, or a popular name from a country you adore since worldly Libra loves learning new things and exploring new worlds.
Jace

Chase

Mason

Brayden

Landon

Aiden

Giovanni (Italy),

Nuveen (India)

Abasi (Kenya)
Names for Libra girls: Similar to their Libra brothers, a Libra girl doesn't have a problem being one of many Emmas in her class. Choose a name that will click with her personality. Or trying searching for popular names from other cultures—it will help your Libra fit in anywhere in the world.
Ava

Harper

Charlotte

Scarlett

Mila

Ines (France)

Rashmi (Sri Lanka)

Aoife (Ireland) 
Read This Now: The Magical Tool That Works Best With Your Sign
Scorpio Baby Names (October 23-November 21)
Scorpio personality: Mysterious, emotional, and fiercely intelligent, even the smallest Scorpios have huge personalities and can carry a huge name to match. Choosing a name that speaks to Scorpio's passionate side is key. Nature-inspired names can be a great match for this sign.
Names for Scorpio boys: Fiery Scorpio deserves a fiery, energetic name to match.
Blaze

Thorn
Wolf
Tiger
Ridge
Names for Scorpio girls: Look for names that symbolize her can't-be-tamed spirit or flowers that symbolize the softer side of her wild nature.
Tempest

Colt

Magnolia

Daisy

Rose

Willow 
Sagittarius Baby Names (November 22 – December 21)
Sagittarius personality: An intense explorer, the Archer is always looking for the why behind any phenomenon. A Sagittarius may be a future scientist or explorer, so give him or her a name that honors that searching personality.
Names for Sagittarius boys: Honor his need to conquer the world by naming him after a famous landmark or explorer or draw inspiration from the world of science.
Everest

Shackleton

Hudson

Albert (Einstein)

Isaac (Newton)

Charles (Darwin)

Stephen (Hawking)

Nikola (Tesla)
Names for Sagittarius girls: As with her Sagittarius brother, honor your Sag girl's adventurous personality. Draw inspiration from explorers or look to women who broke boundaries in the sciences.
Margaret (Mead)

Freya (Stark)

Sylvia (Earle)

Ada (Lovelace)

Rachel (Carson)

Alice (Ball)
Capricorn Baby Names (December 22 – January 19)
Capricorn personality: Determined, ambitious, and practical, a Capricorn can do anything they set their mind to—even as a kid. Intelligent and often wise beyond their years, the Cap baby merits a name with some gravitas.
Names for Capricorn boys: Capricorns wear last names as first names particularly well. If there aren't any that stand out in your own family, consider a strong last name from your heritage or a country you admire. And don't cross off Biblical stalwarts like which have withstood the test of time and are worthy of baby Goats.
Adler (German, meaning eagle)

Cohen (meaning priest)

West 

Peter

Paul

Saul

Mark
Names for Capricorn girls: Names from the Old Testament, Bible, or Koran fit Capricorn babies very well as do gender-neutral last names.
Eve

Laila

Maida

Hannah

Quinn

Madison

Kennedy
Aquarius Baby Names (January 20 – February 18)
Aquarius personality: One of the most creative signs of the Zodiac, Aquarians are emotionally intelligent, intuitive, and endlessly creative. Choosing a creative name to match their personality is key—feel free to be playful with spellings, or even make something up!
Names for Aquarius boys: Gender neutral names for Aquarian boys can work well or look to artists for inspiration.
Amari

Gray

Rory

Taylor

Henri (Matisse)

Mark (Rothko)

Ansel (Adams)

Robert (Capa)
Names for Aquarius girls: Female Aquarians see life as an endless art project. Give your girl a creative name that will let her artistic soul shine. 
Anais (after Anais Nin)

Aria

Keats (after the poet John Keats)

Magritte (after painter Rene Magritte)

Thisbe (from the Ovid myth)
Pisces Baby Names (February 19 – March 20)
Pisces personality: Sensitive, dreamers, artistic, and deeply in tune with the emotions of others, Pisces are selfless and always willing to lend a helping hand. Pisces love names that connect them to a tribe, so naming them after family members or important religious or artistic figures is smart. Pisces also love nature, so look to the outdoors for inspiration.
Names for Pisces boys: Inspired by their deeply intuitive and relationship-oriented nature as well as their water-based zodiac sign.
Brook

Dylan (son of the sea)

Lachlan (land of the lakes)

Kyle (channel)

Wade (crossing the sea)

Asher (happy, blessed)

Darwin (beloved friend)

Khalil (friend in Arabic)
Names for Pisces girls: Pisces, as we know, are drawn to the water, and your little fish may likely be a swimmer, surfer, or sailor as she grows up. And, since friendships are paramount to a Pisces, consider a name that highlights her BFF qualities.
River

Brooke

Darya (Iranian for sea)

Noelani (mist from heaven in Hawaiian)

Arden

Dakota (friendly one from the Sioux)

Bellamy (fine friend from French)
Lead photo courtesy of @kaylafineart