Baby Sussex Has Arrived: Here Are the Secrets of His Astrological Chart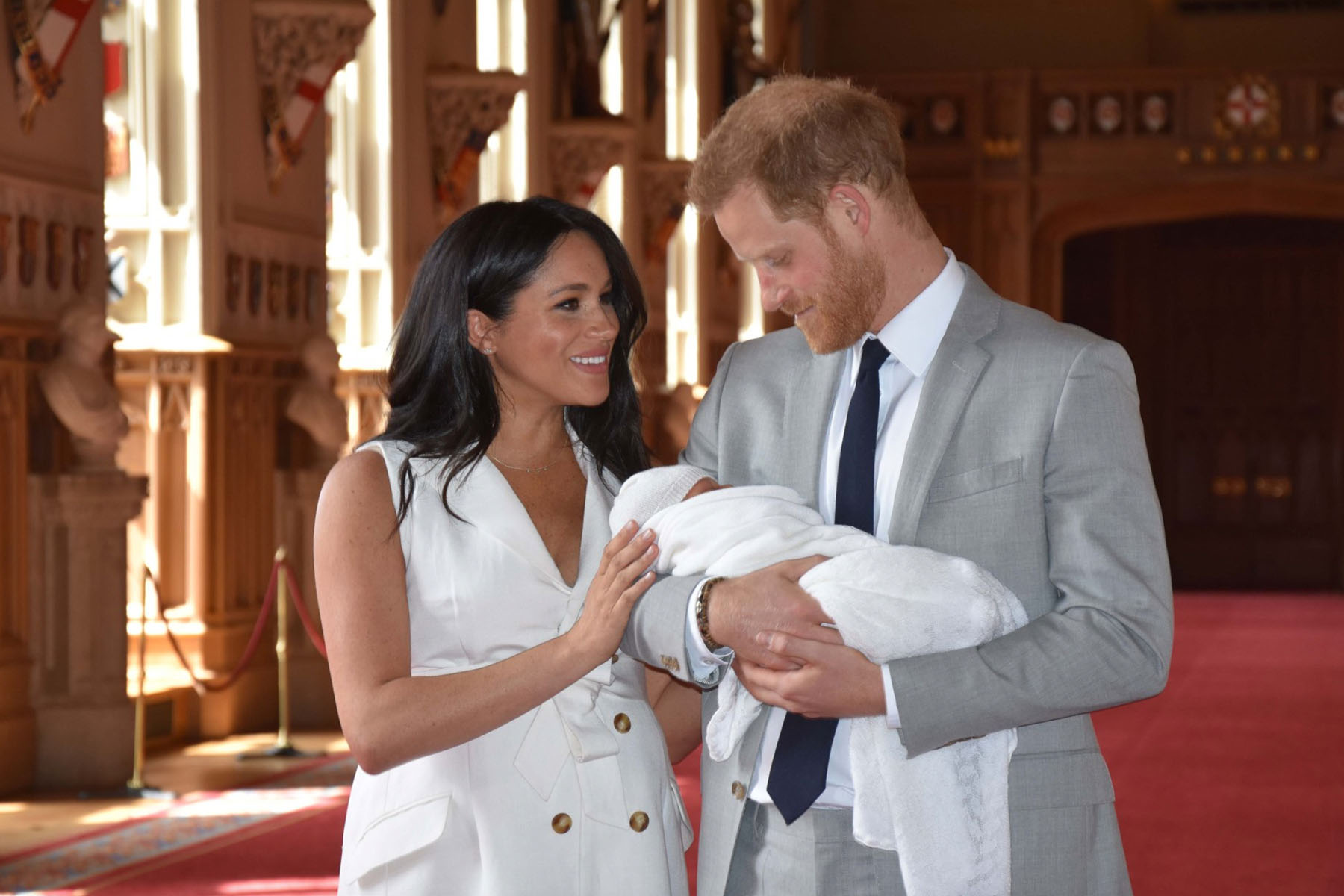 After months of anticipation, Meghan Markle and Prince Harry's royal baby, Archie Harrison Mountbatten Windsor, has finally arrived! On Monday, May 6 at 5:26 a.m. local time, the Duke and Duchess of Sussex welcomed a baby boy, weighing in at a 7 pounds, 3 ounces, according to the Sussex Royal Instagram account.
And, of course, Prince Harry's adorable announcement:
Ever since the couple announced that they were expecting a little one in late April or early May, anyone interested in astrology has been buzzing about the fact that the little one would be born with his or her sun in Taurus. The fact that the Windsor family would be welcoming another royal under the sign of The Bull comes as no surprise, given that the family is practically known for its Taurean energy.
The baby's great-grandmother, Queen Elizabeth II, was born during early Taurus season, on April 21, 1926. The baby's first cousins—Princess Charlotte (born on May 2, 2015) and Prince Louis (born on April 23, 2018)—are Taureans, as well. And the baby's father, the Duke of Sussex, while born a Virgo (September 15, 1984) has a Taurus moon.
Here, the scoop on Baby Sussex's astrological chart, the personality traits he will share with other members of the royal family, and what his planetary placements say about his destiny.  
Read This Now: An Astrologer Explains Why Meghan Markle and Prince Harry Are So Perfect
The Royal Baby's Personality, Based on His Astrology
Baby Sussex might be one of the most Taurean of the Windsor Taurus bunch, given that his sun and ascendant/rising are in the fixed earth sign. That means that both his inner identity, as well as the way he presents himself to the world, will reflect qualities of the Bull: grounded, pragmatic, hardworking, and  perhaps a bit stubborn. He'll likely also be a lover of art and music, as well as the creature comforts of life, as Taurus is ruled by Venus, the planet of beauty.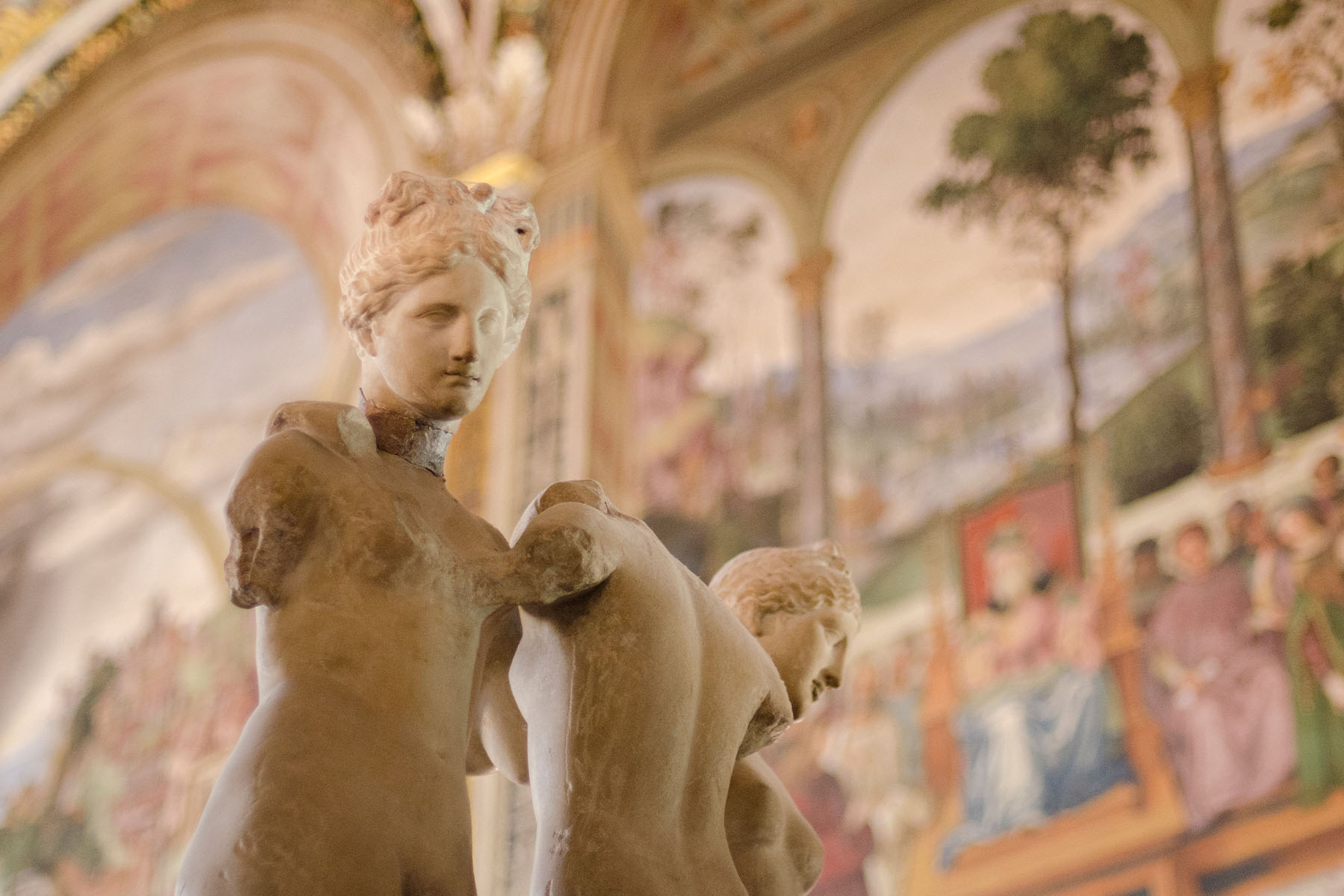 Courtesy of Twenty20
But the royal baby won't necessarily be your stereotypically stable and down-to-earth earth sign, as his chart clearly shows a fiery streak, as well. The baby was born with his Mercury (which influences how he'll communicate) and Venus (which influences how he'll express love and what he'll value) in cardinal fire sign Aries. While that would typically mean that he'd be impulsive, passionate, enthusiastic in matters of self-expression and romance,  both planets also fall in his twelfth house of spirituality. Given these placements, Meghan and Harry's child will be a bit more reserved, sensitive, mysterious, and imaginative.
But in general, communication is going to be a major focus for this regal little one, given that both his moon and Mars are in Gemini, the mutable air sign ruled by Mercury. He may find throughout his life that he's able to make progress, take action, and get ahead by harnessing the power of language. No doubt that merely by being born into the Windsor family, the little one is going to be encouraged to learn various foreign languages, but given these placements, chances are he will excel at that (think public speaking on a global scale) and perhaps technology, as well. And his language skills will likely be especially tied to his professional path and wealth.
Speaking of wealth, luck, and broadening horizons, the baby's natal Jupiter is in the worldly, fortunate fire sign Sagittarius. But the planet has been retrograde since April 10. Being born with natal Jupiter retrograde means Baby Sussex will be very much an individualist, preferring to learn from his own experiences than simply taking authority figures at their word. (Sounds a little like his dad, the Duke of Sussex, huh!) He may also err toward innate skepticism over optimism, feeling like he has to plan and set himself up for success and, instead of trusting in the universe, work to make his own luck.  
Personality Traits Baby Sussex Will Share With the Rest of the Royal Family
Although much attention has been paid to the fact that the royal baby's sun sign is Taurus, given that he's joining a robust group of fellow Bulls in the family, Meghan and Harry's son has other astrological aspects in common with his relatives. Baby Sussex, his great-grandma Queen Elizabeth II, as well as his cousin Prince Louis share Mercury in Aries, which generally offers the ability to speak enthusiastically, off-the-cuff, and in a dynamic, engaging way that's conducive to leadership.
Given that Princess Charlotte and Prince Louis also have strong Taurus in their charts—Kate and Will's middle child has her sun and Mars in the earth sign, while her baby brother has his sun and Venus in the sign of the Bull—the Windsor cousins are bound to be like-minded at times. And because Charlotte has both her Mercury and Venus in Gemini, chances are she and Baby Sussex are going to be quite chatty with one another. Nonetheless, because they all have their own take on the signature Taurean stubborn streak, they could butt heads when they take turns digging their heels in on any given situation.
Will Baby Sussex be More Like Prince Harry or Meghan Markle?
In terms of who he'll be most like between Harry and Meghan? Given that Harry's moon is in Taurus (just like the royal baby's grandfather Prince Charles, by the way!), and the royal baby has double Taurus—sun and ascendant—the father-son duo will have similar world views. Their inner emotional compasses are alike, as well, especially because the baby's Mercury and Venus are in Aries and Harry's Mars is in fellow fire sign Sagittarius. That said, Meghan also has her fair share of fire power with her sun and Mercury in Leo. This is one young family that will inevitably, passionately bond over their shared interests of traveling and adventuring, but occasionally clash, because each of them is passionate and occasionally headstrong in their own way.
What the Royal Baby Will Be Like as a Teen, Young Adult, and Adult
Astrologer Jessica Adams points out that there's been chatter about Meghan and Harry considering a major move to Africa, which could happen as soon as November 2019.
As a pre-teen (12) and young adult (24): So, when Baby Sussex is a pre-teen, and then again when he's a young adult, and experiences his first two Jupiter returns, it's possible he'll be proud to represent his birth nation of Britain, his mother's birthplace of the U.S., but also countries in Africa. She points to the Sagittarius in his chart—Jupiter, specifically—which speaks to his thirst for globe-trotting and putting energy toward humanitarian causes around the globe, like his father (whose Mars is in Sagittarius) and late grandmother Princess Diana (who had a Sagittarius ascendant).
As an adult (25 and up): Looking even further down the road at what the future holds for Meghan and Harry's little one, we can zero in on his Saturn placement. With Saturn retrograde in authoritative cardinal earth sign Capricorn, Meghan and Harry's son could have fears about making a wrong move and disappointing anyone he sees as an authority. He doesn't want to let anyone down, and he'll be especially adept at putting on a front to hide any feelings of insecurity. And when he's 29-30, and he experiences his Saturn return, these themes could reach a fever pitch. He might be grappling with how he wants to be involved in the royal family, if he wants to follow the rules or strike out against conformity. Around his Saturn return, he may have to make a decision that impacts his standing.
The Bottom-Line on the Royal Baby's Astrological Picture
Judging from his natal chart, Baby Sussex appears to be an extreme, energetic, fiery, and powerful personality. Well before he even made his entrance into it, the world has been watching this baby boy, and given his planetary placements, it's quite possible he'll be one of the most dynamic leaders of it.
Lead photo via @RoyalFamily