The One Thing You Need to Complete Your Thanksgiving Plans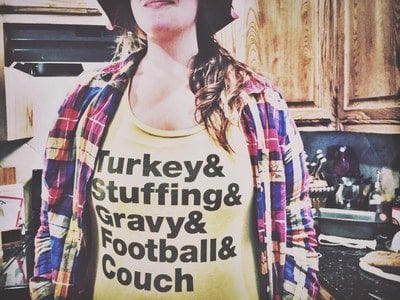 You likely already have your Thanksgiving rituals: The specific meal you cook, the people you gather, the parade you watch. But ultimately, this holiday isn't about turkey and cranberry sauce. It isn't about cartoon characters floating down Sixth Avenue or the winner of the National Dog Show. It's about giving thanks.
But what does that mean? Life can be hard and scary and sad. The world can feel harsh and cruel, but there is always good to be found. There are always things to be grateful for, and now is the time to take a look around and see just how true this is.
So however you celebrate this holiday, make sure you do something that helps you feel gratitude.
And here is a Thanksgiving ritual to help you do just that, to help you honor the true meaning of this holiday, and to leave you feeling more grateful than ever.
Do this one alone or invite your loved ones to join you!
Ingredients:
A flame
Two sheets of paper (per person)
A pen or pencil (per person)
30 minutes of your time
Gather around a flame. This can be from a fireplace or from the candles on the dining room table or from anything else that feels right to you. Make sure you have two sheets of paper and a writing instrument.
Now, take a moment of silence. Bow your head and breathe.
Part I:
Reflect on anything that makes you sad or angry or scared or frustrated. This may include things happening in your life, in the lives of people you know, or anywhere in the world. This can be something as small as the pie crust not turning out as well as you would have liked, or it can be as big as gun violence and war.
For 10 minutes, reflect on everything that's not going as you'd like it go. Anything that you think needs fixing and improving. Write yourself a letter expressing all of this to yourself. You can write this in stream of consciousness. You can write this as a list. You can write this however you'd like. This is yours. Just make sure to note at least five things that you wish you could improve.
Once you have finished writing your letter, read the five things out loud. If you're doing this in a group, share them with each other by reading them one at a time.
Now, say the following (alone or as a group):
Just for now, I will not worry. Just for now, I accept things as they are. Just for now, I embrace all of the good and the bad. And with this, I let go. I surrender to this beautiful life.
Now, set your letter(s) on fire by placing it in the flame.
Note of caution: If you're not doing this at a fireplace, you'll want to monitor the burning paper closely and move it to a glass bowl or something else that's fire resistant while it finishes burning.
Part II:
Take your second sheet of paper.
For 10 minutes, reflect on everything that's happened in the last year that you are grateful for. It can be as simple as how delicious the pie is or as big as having found the love of your life. This, too, is yours. Just make sure to note at least five things that you are truly grateful for.
Once you've finished writing your letter, read your five gratitudes out loud. If you're doing this in a group, share them with each other by reading them out loud, one at a time.
Now, fold your letter(s), and place it somewhere you'll remember for safekeeping.
Over the next year, you can turn to your letter whenever life gets hard and help yourself remember all of the gratitude you feel today. Over the years, you'll accumulate more and more letters that you can return to again and again. Through this ritual, you are creating an ongoing record of the things in your life that inspire a deep feeling of gratitude, and through this ritual, you'll struggle to forget just how great life can be.
To close the ritual, simply remember to say thank you, and keep on saying it every chance you get. Every morning when you wake, every night when you go to sleep, say thank you. Thank you for this beautiful life.
Happy Thanksgiving!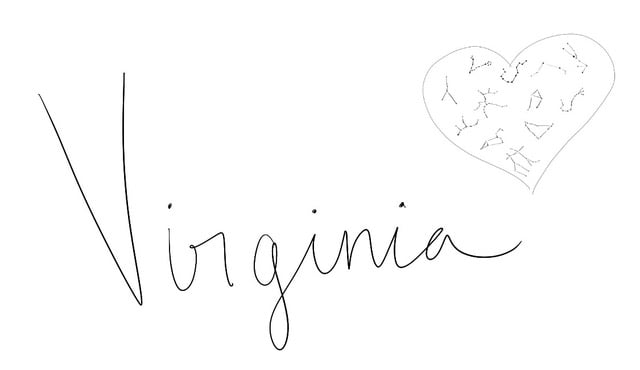 Virginia is a Brooklyn-based Reiki Master and psychic healer dedicated to expanding people's understanding of what's possible. She offers private readings, coaching, healing, and more through her company, Fleeting Connections.
Make the most of 2018 with your premium horoscope!
Want to tune into more everyday magic? Try these articles next!
10 Ways To Make Your Life Even More Magical
Seeking Answers? An Oracle Deck May Be the Key
How Every Sign Can Feel Better, Right Now
Can this Simple Drawing Have the Power to Change Your Life?
These 5 Crystals Will Get You Through Fall
How I Manifested Unbreakable Love (and How You Can Too)