The Best Shoes For Your Sign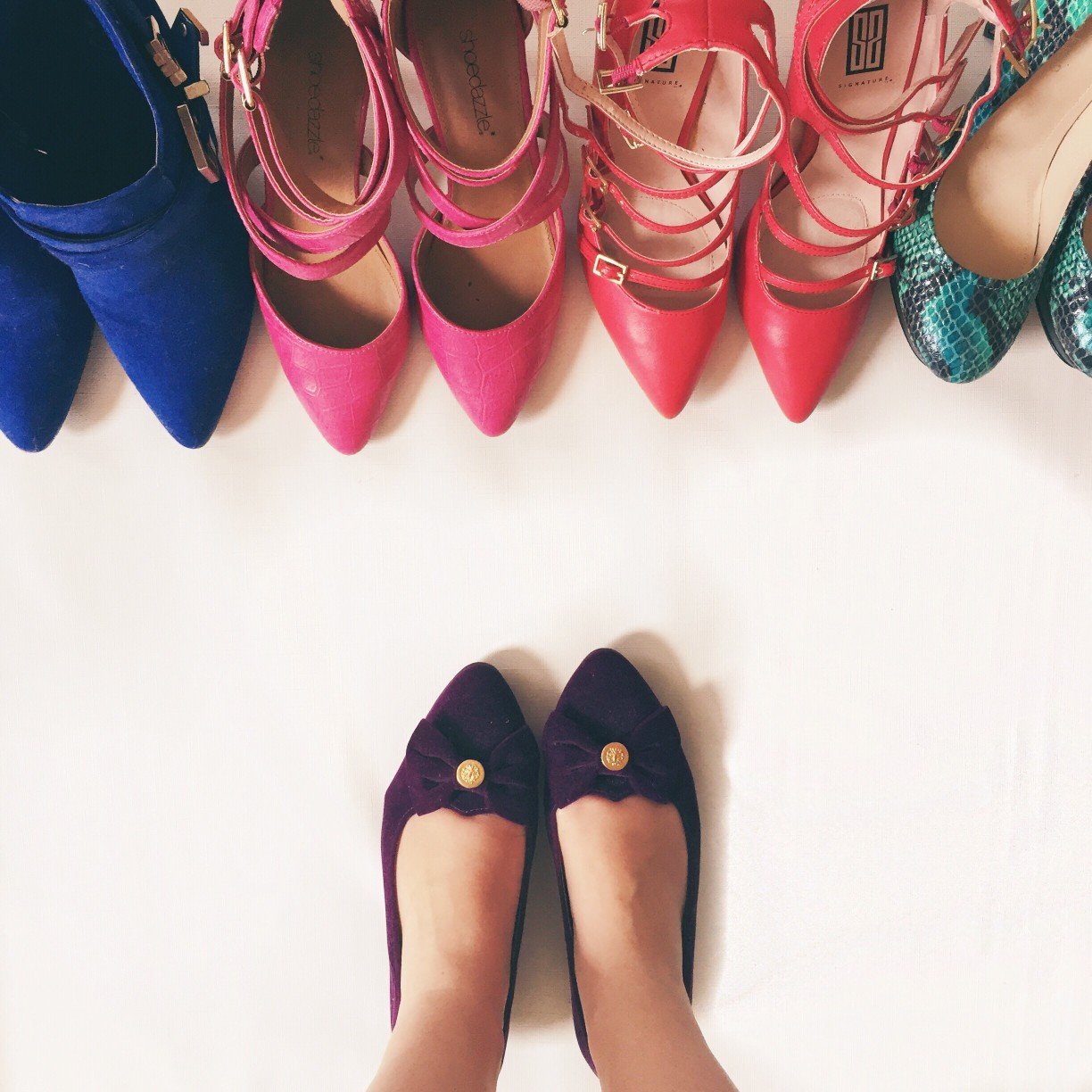 Thanks to spring cleaning, there's probably some extra space in your closet. So what better excuse do you need to treat yourself to a new pair of sign-appropriate shoes?
Michelle Prentiss, a 2nd generation Astrologer, Intuitive reader and Integrative Nutrition Health Coach, who knows a thing or two about the best shoes for your sign, and recommends that you not only consider your zodiac sign but perhaps, more importantly, your rising sign. She says, "The rising sign represents the costume you wear and how you face the world, while your sun is your identity." Since shoes can make or break an outfit, see which styles your sign should shop as well as some must-buy picks.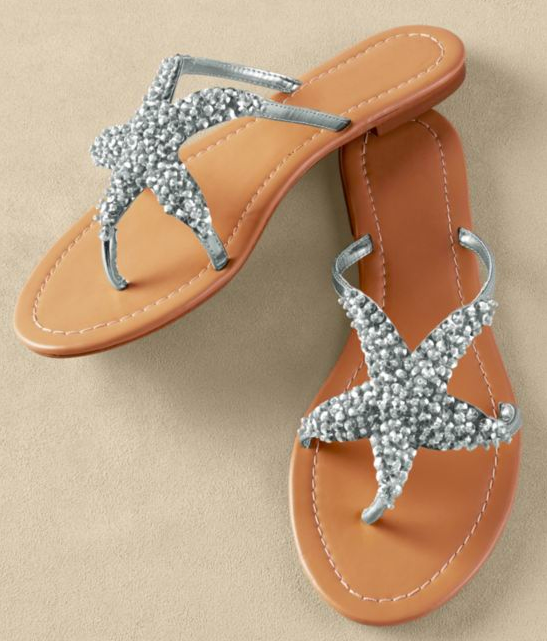 When buying a pair of shoes, the first thing Pisces should ask themselves is, "If a mermaid had feet, would she wear these?" If you answer 'yes,' then the answer is crystal clear. These Sealife sandals from Soft Surroundings are so mermaid-chic with their oversized starfish decor made up of dazzling beads and sequins that even Ariel would be jealous. To buy: Soft Surroundings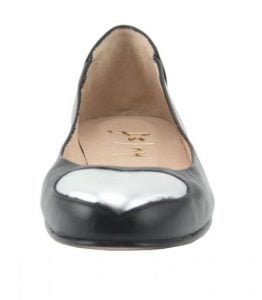 Aquarius is known to be rebellious and non-conformist, which is why they will appreciate these flats by French Sole. The heart-shaped silver patches made of metallic leather are unique and extra fun—taking the classic ballet flat to a new, stylish level. To buy: French Sole
Read this now: Could Your Saturn Return Change Your Life? 
While Libra likes things that are aesthetically pleasing and feminine, they also want things to stay balanced. This wedge, from the classic brand, Lilly Pulitzer, epitomizes all that is right for Libra. So pretty you'll want to wear them day and night, strappy ties keep you grounded despite the three-inch soles. To buy: Lilly Pulitzer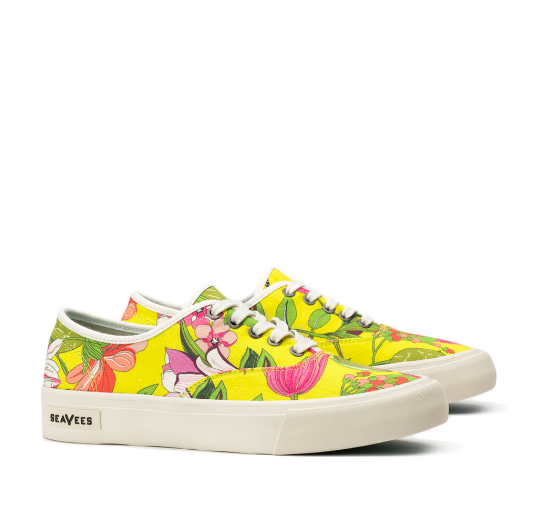 Taurus is a sensual earth sign ruled by Venus who seeks comfort and romantic items like flowers. So, what could be more representative of the bull sign than comfy kicks in a bright floral print? These sneakers by Trina Turk X SeaVees pair well with everything from jeans and linen pants to flirty skirts and rompers. To buy: Trina Turk X SeaVees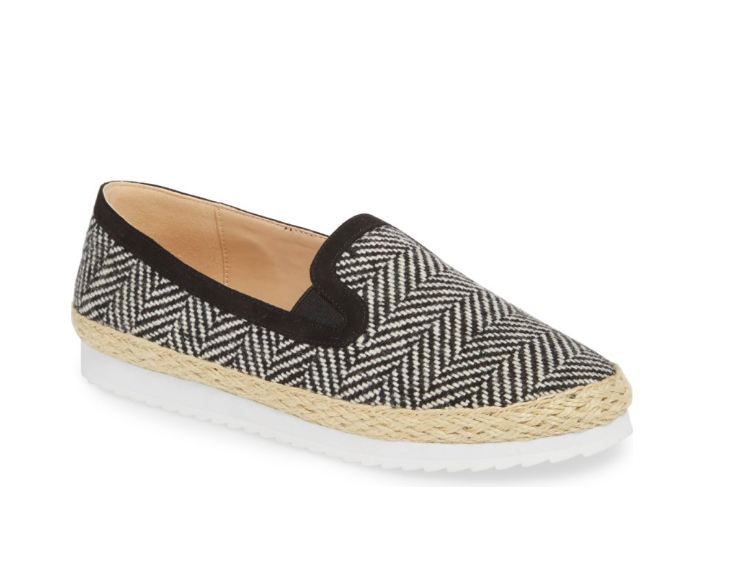 "Dynamic and assertive, Aries is ruled by Mars, the warrior planet," says Prentiss. These camo print espadrilles by Callisto are a must-buy for the take-charge sign. To buy: Callisto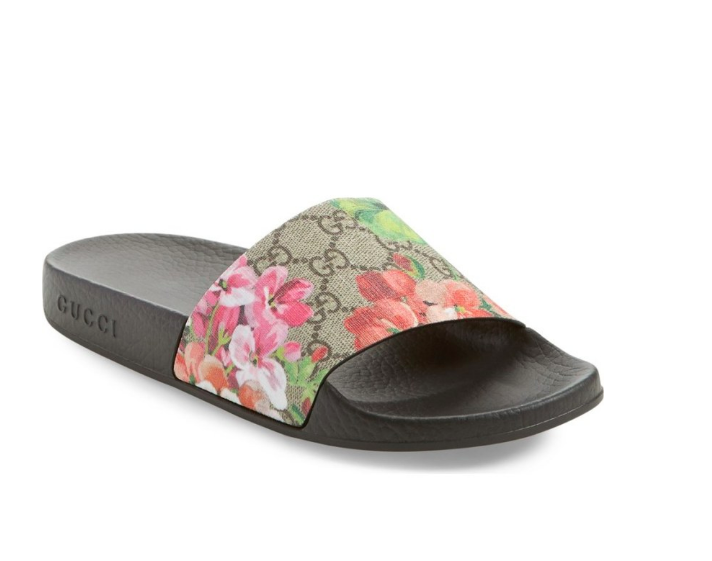 Capricorn likes tradition with a twist and these Gucci slides are no exception. Perfect for the pool or a casual stroll, the slip-ons combine the classic logo with a painted flower print. According to Prentiss, this sign (above all others) prefers to buy designer names because they know they are buying quality that will last a long time. To buy: Gucci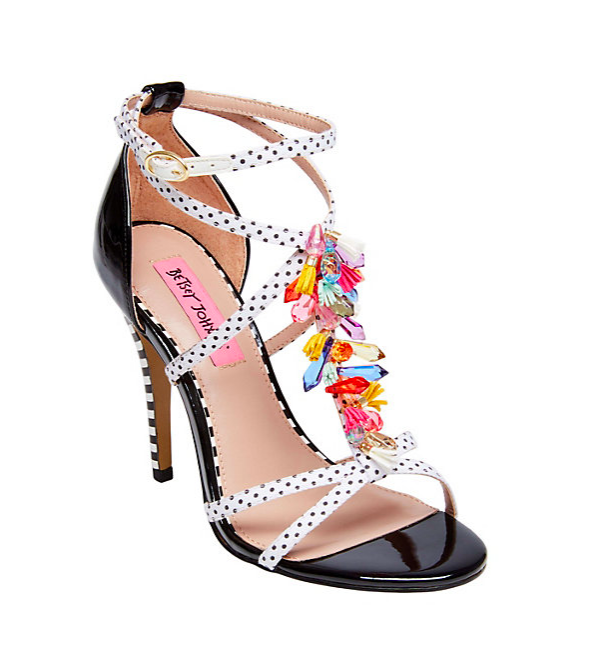 The fashionista of all the zodiac signs, Gemini likes to wear the latest must-have clothing and accessories and is sure to go ga-ga over these Betsey Johnson sandals. Featuring polka dots, gems, tassels and stripes, this fancy footwork combines the best of this season's trends. To buy: Betsey Johnson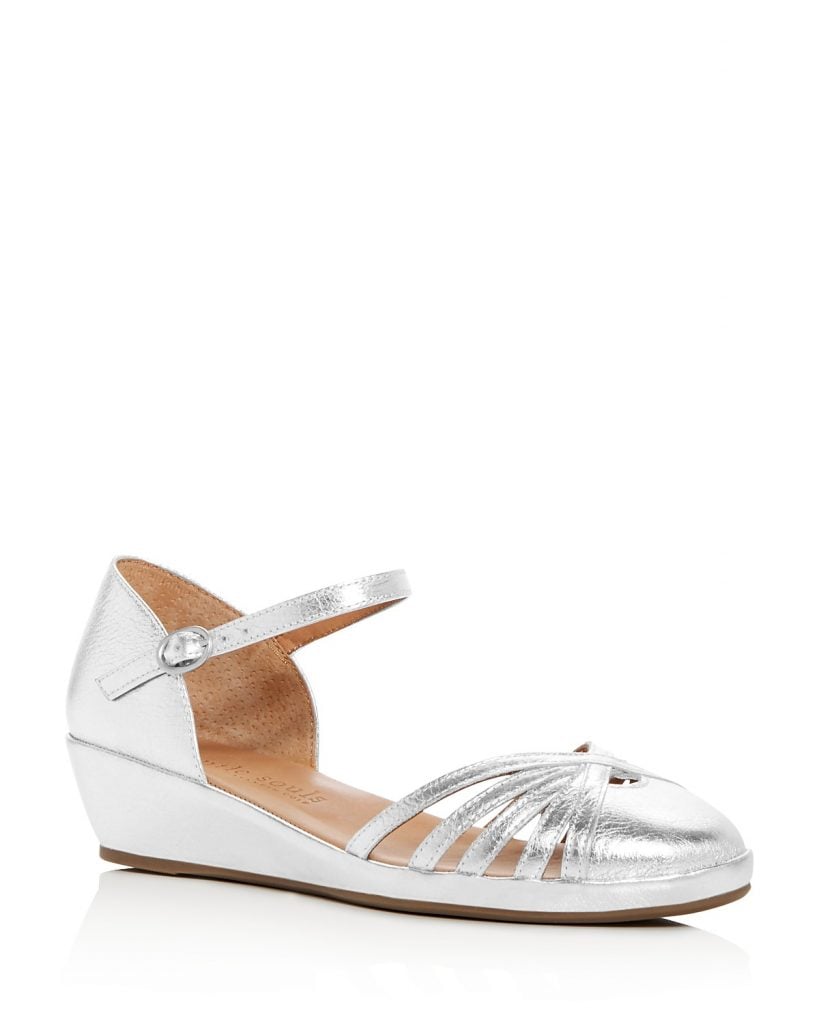 Prentiss explained that Cancers are conventional and like what is "tried and true." So when it comes to timeless trends, the classic Mary Jane is what comes to mind. Gentle Souls' demi-wedge version guarantees comfort and style. To buy: Bloomingdales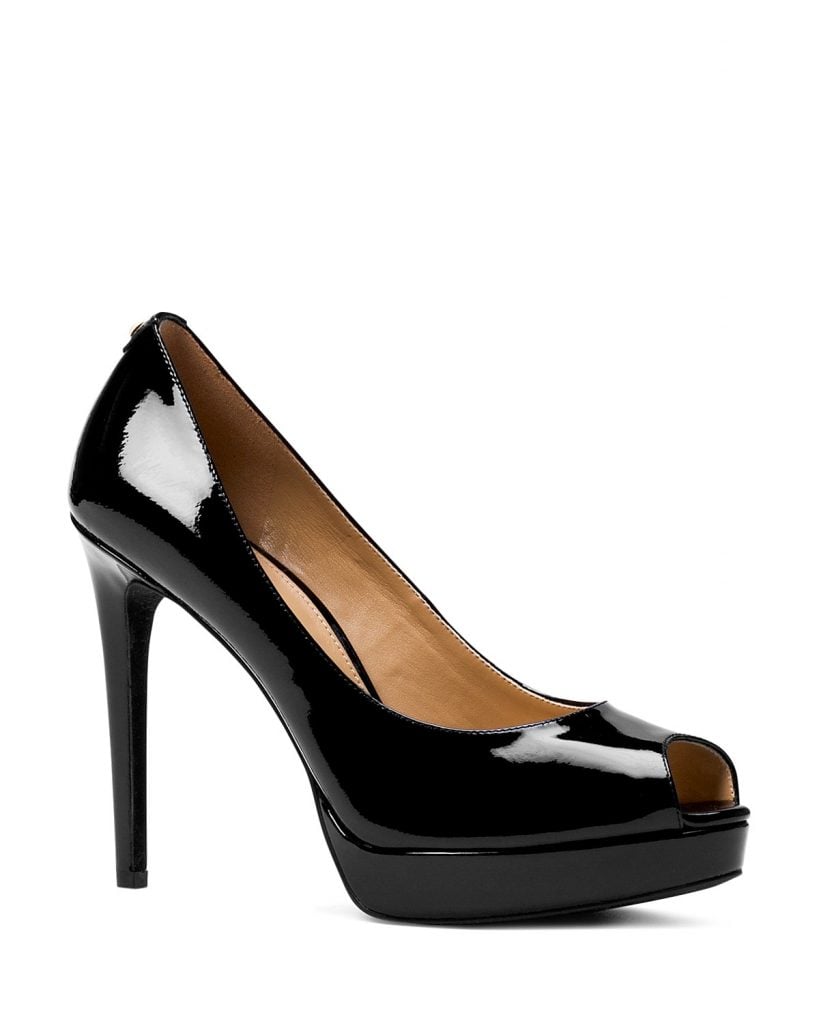 Prentiss says, "Leos love to shine and be the center of attention." For the roaring lionesses, these Michael Kors platform heels in super glossy patent leather will guarantee all eyes will be (and stay) on you. To buy: Michael Kors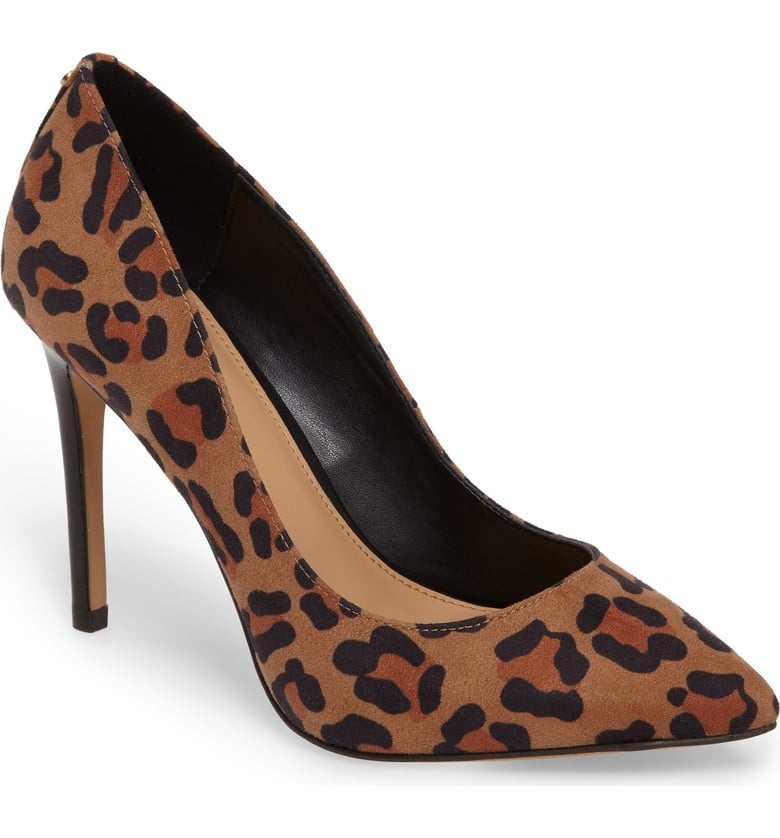 Symbolized by the mighty centaur, Sagittarius rule the animals of the zodiac. Take these leopard print pumps by BCBG for a walk and you will remind everyone who is queen of the kingdom. To buy: BCBG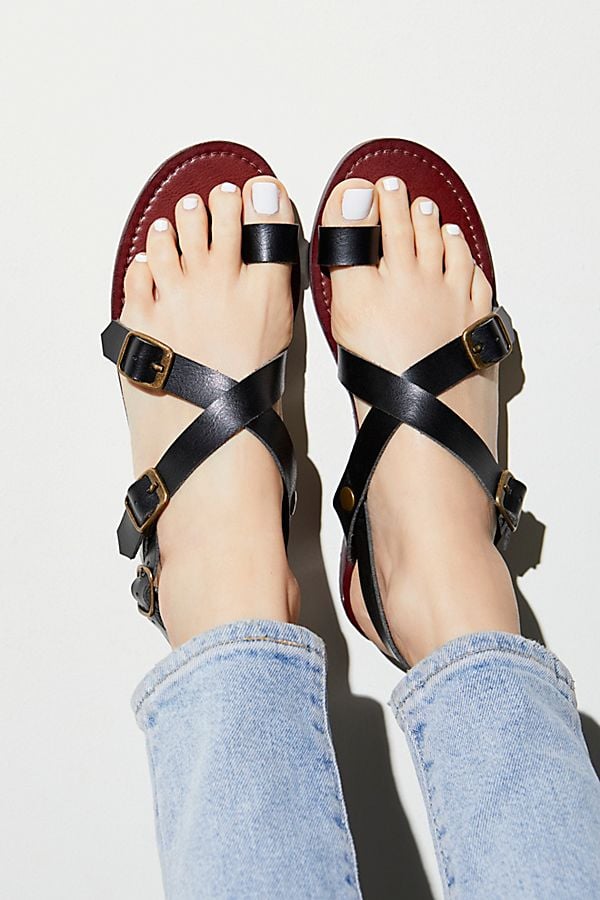 Prentiss suggests, for Virgos less interested in trends and more concerned about health and wellness, to look for shoes made of vegan leather. These sandals by Free People X Farylrobin Millie have adjustable straps and are a practical choice for the practical sign so they can focus on their holistic journey. To buy: Free People X Farylrobin Millie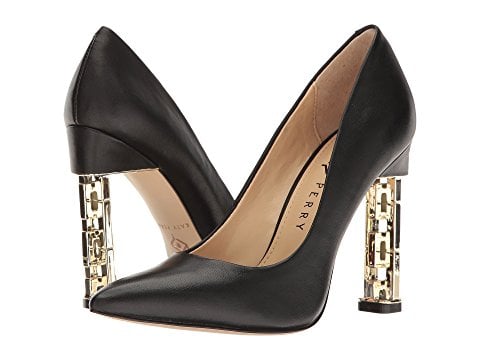 Prentiss says that Scorpios love the color red and anything taboo. Not to mention, it's also the sign that rules sexuality. For the best statement shoe on a night out, look for something sexy and powerful like Katy Perry's heels. At a towering 4.5 inches, these heels will let everyone know Scorpio has a sassy side. To buy: Zappos
—By Amanda Lauren
For more spirituality, mysticism, and advice for bringing your spirit to the next level, Follow us on Instagram.
Use These Articles to Live a Stylish, Spiritual Life: 
Why Your Life Needs a Crystal In It, Right Now
Your Sign's Sexiest Scent
The Sexiest Jewelry for Every Zodiac Sign
Can Cleansing Your Closet Heal Your Soul?