11 Tarot Card Spreads for Guidance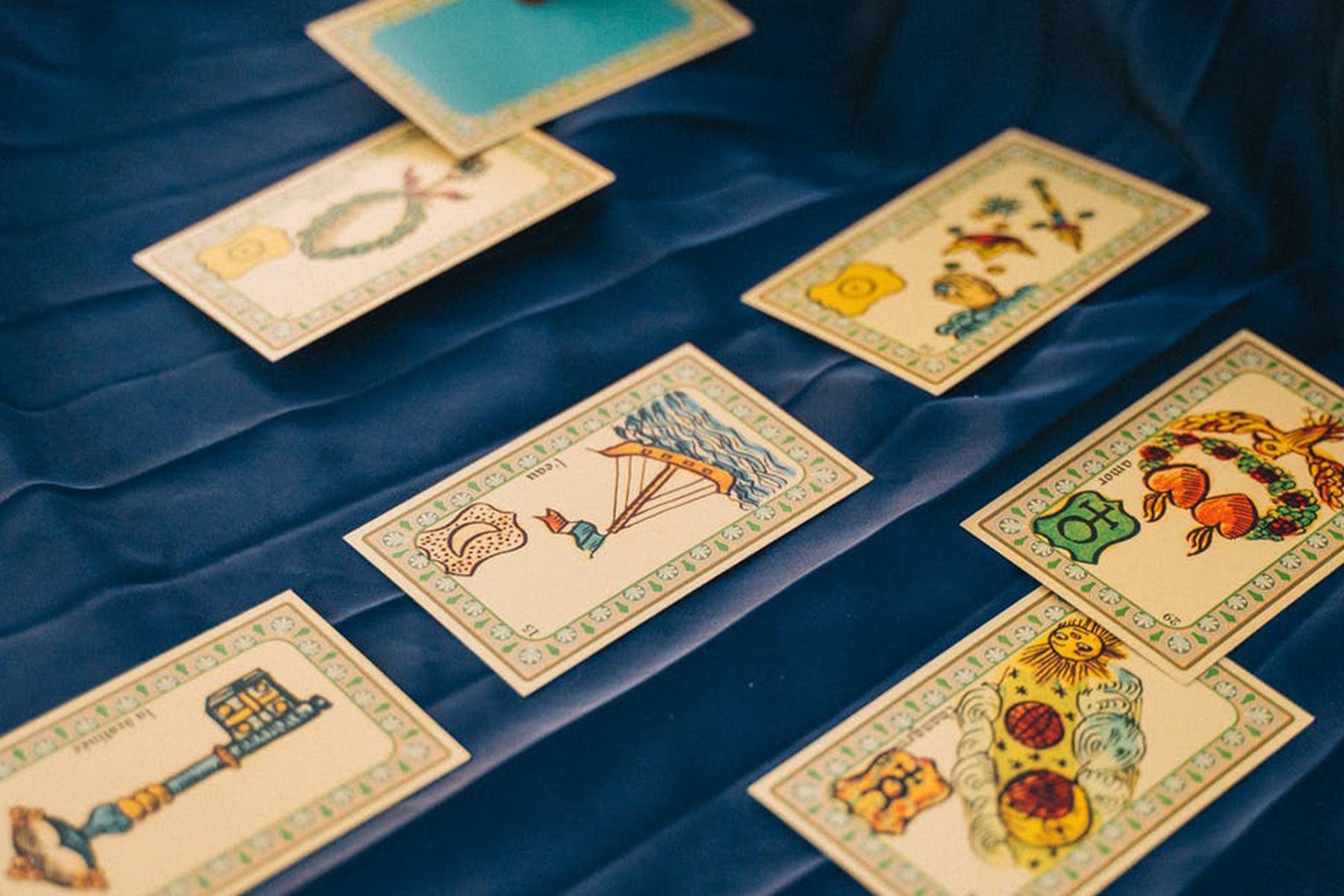 We've come to your rescue with these easy tarot spreads. Whether you're a tarot beginner or a tarot pro, it's always helpful to get some tarot spread ideas. Of course, you'll need a tarot deck first. Once you have a deck, get ready to read!
What Are Tarot Spreads?
For those who don't know, a tarot spread is a specific layout of cards geared toward answering specific questions. Before shuffling the cards, you determine what questions you'd like answered and configure the placement of the cards. Shuffle, pull, and reveal the answers. It's that easy!
Hint: If you're not ready to take on a tarot reading of your own, one great place to start is by getting a live tarot reading from a professional.
Types of Tarot Spreads
Are there different types of tarot spreads? Yes and no.
Tarot spreads are not meant to be categorized. They can reference different topics and will have different variations of cards, but (besides the Celtic Cross) there aren't "set" tarot spreads out there. The beauty of them is that they are totally flexible to be anything you need!
You can make a tarot spread about anything. There's no right or wrong way to do it. If you're a little wary about making your first spread, we have some easy ones to start with here.
Relationship Tarot Spreads
With love tarot spreads, there are a few ways you can go about asking the cards. I tried to pull together some spreads around very popular questions I get from clients. Hopefully these will cover most of the bases!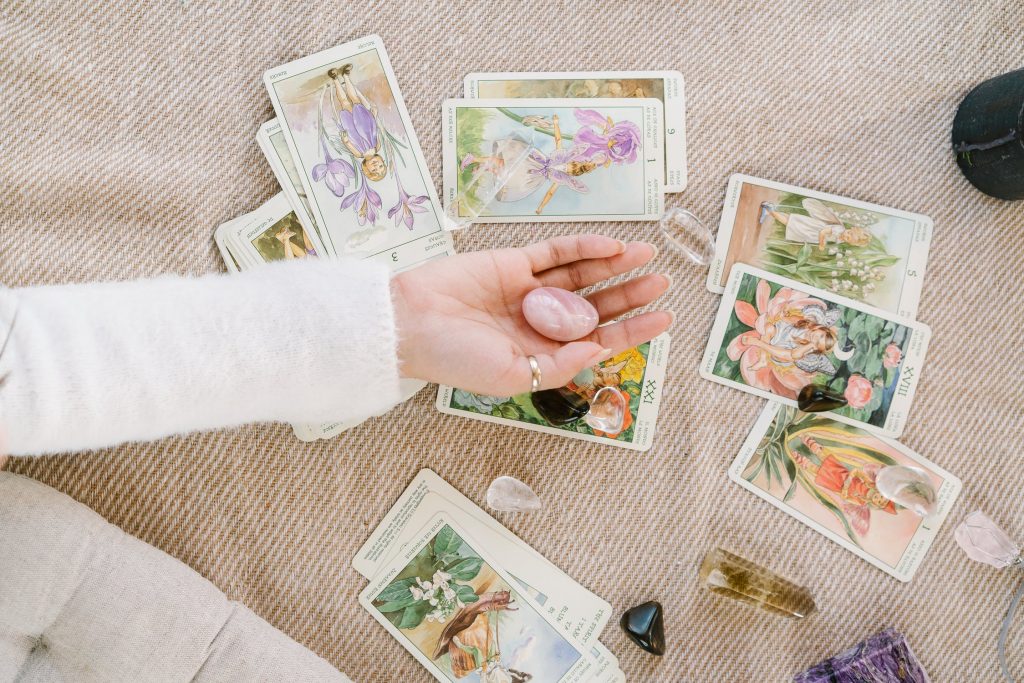 Twin Flame Tarot Spread
We all have this connection… "the one" we have intensity with. And those relationships can be really confusing—so, here's a spread to help you figure out why. Oh, and we've got you covered if you're wondering what the difference is between a soulmate vs. twin flame.
Me
Them
Our relationship in this life
Our relationship in past life
What I'm teaching them
What they're teaching me
3-Card Love Tarot Spread
What I want in a partner
What I need in a partner
One thing blocking me from love
Relationship Analysis Tarot Spread
Current relationship
My thoughts on the relationship
Their thoughts on the relationship
What I need from them
What they need from me
Advice
Ex Relationship Tarot Spread
Past relationship
Relationship if we get back together
What I want
What they want
Long-term potential
Daily Tarot Spreads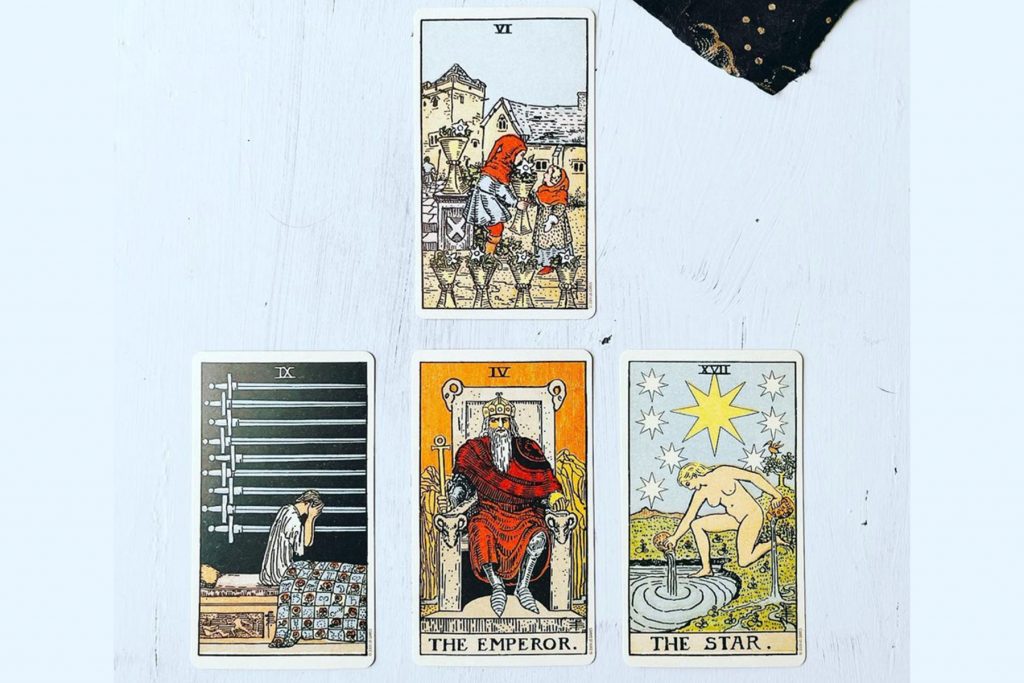 These are spreads you can do every day. They never tire. They never lie. In fact, these are great spreads to do if you're learning the tarot card meanings. Each day will make you practice!
One-Card Tarot Spread
Pull one card to determine what you need to focus on that day.
3-Card Tarot Spread
Choice 1
Choice 2
Best choice
10-Card Tarot Spread
Pick ten questions about ONE topic.
Career Tarot Spread
If you're having career troubles, start here. Many clients come to me and ask whether they should quit—so that's where I started with this one!
How I feel about my career
What I like about my career
What I don't like about my career
Career needs
Should I leave?
Advice
Celtic Cross Tarot Spread
The situation
Immediate challenge
Foundations (distant past)
Recent past
Best outcome
Immediate future
Factors affecting the situation
External influences (people around you, etc.)
Hopes and fears
Outcome
New Year Tarot Spread
We all want to start the New Year on a good note. Using this spread, you'll know what to leave behind and what to expect.
Past year
Next year
What to gain
What to leave behind
Persona 5 Tarot Cards Spread
Don't have a life crisis? Good for you! Here's a spread anyone can do that really gets down to the nitty gritty on something you know a lot about: you!
How I see myself
The way my family sees me
How my friends see me
The way my love interests see me
What I can't see in myself
Lead photo courtesy of Pexels; Anna Tarazevich