The Best Tarot Decks of 2021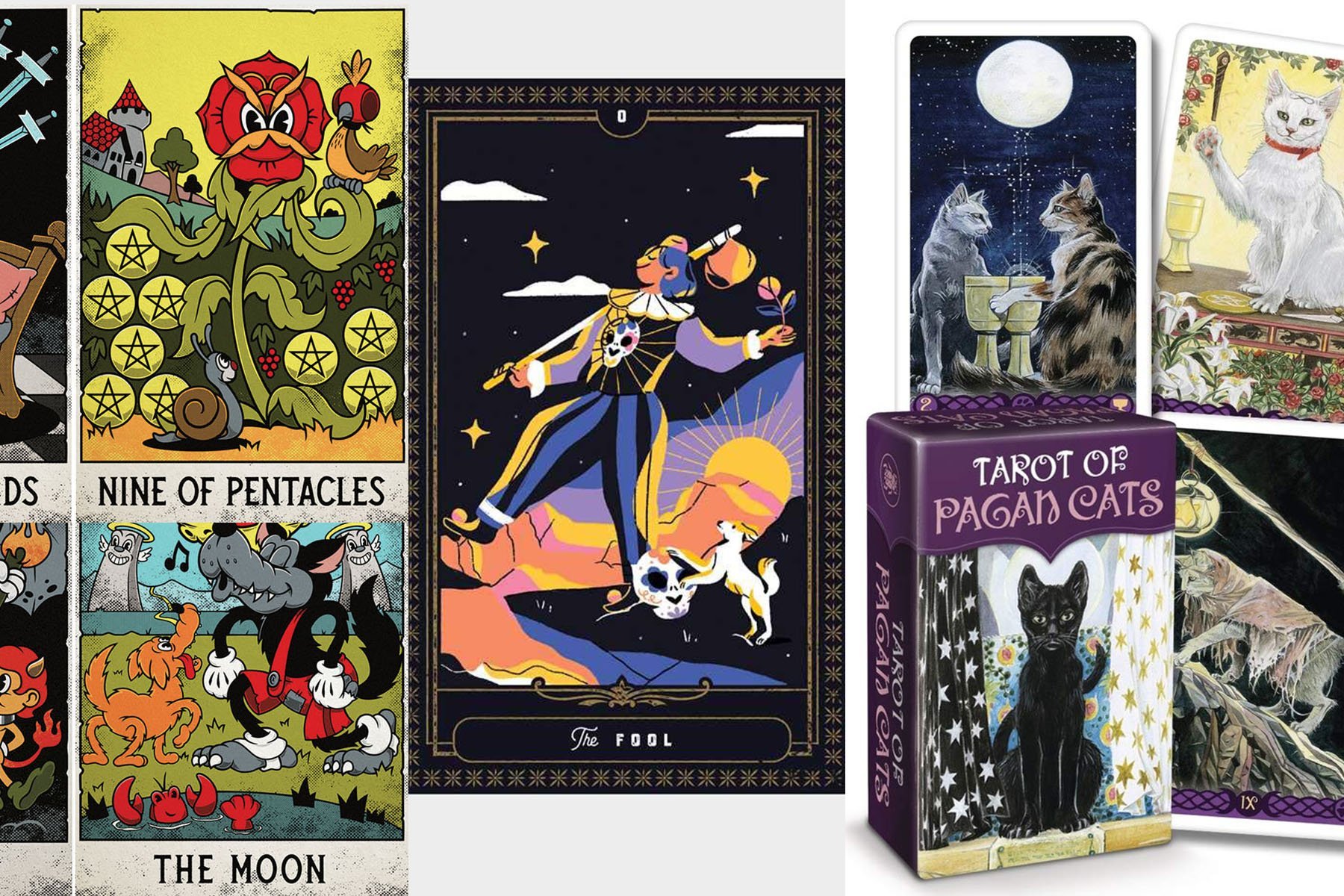 What are the best tarot decks for beginners? Well, at this point, most of us are familiar with the Rider-Waite Tarot deck—and it can be pretty easy to delegate one's Tarot experience to the OG deck itself. But there are so many tarot deck options out there for all kinds of tarot readers.
In this roundup, we've gathered the best decks out there for beginners and advanced readers alike. The best part is that most of these decks aren't even coming out until this year. You'll be way ahead of the game for your Tarot readings!
But first, here's a little intro to Tarot…
What Is Tarot?
Courtesy of Pexels; Anete Lusina
For anyone unfamiliar with the practice, fear-invoking cards such as "Death" or "Devil" (and what they could symbolize) may be reason enough not to partake in readings.
Here's the modern day truth: Tarot is not scary and anyone can learn how to read cards (yes, even you). When it comes to picking a Tarot deck, there's one out there for everyone. Lean toward the deck that speaks to you.
(Pro tip: Any Tarot reader will tell you that a gifted deck can oftentimes be more effective than one you've bought for yourself. If you're shopping for your BFFs' next birthday present, this could be the ultimate supernatural gift that keeps on giving.)
Top Tarot Decks of 2021
Marseilles Tarot Deck and Guidebook
Marseilles Tarot Deck and Guidebook, $24.99
Available March 1, 2021
This is a modern take on an "oldie" deck. The Tarot de Marseilles is one of the oldest tarot decks still in existence (it's even older than the well-known Rider-Waite!). In this bundle, you'll not only receive the original illustrated Marseilles deck, but you'll also get a comprehensive guidebook complete with easy-to-use spreads and card meanings.
Tarot of Pagan Cats Mini Deck
Tarot of Pagan Cats Mini Deck, $13.95
Available June 2021
Modeled after the Tarot of Pagan Cats original, this downsized version of the deck will fit in any purse or bag for all your on-the-go readings. Plus, the cats are adorable!
The Beauty of Horror Tarot Deck
The Beauty of Horror Tarot Deck, $21.99
Available June 15, 2021
For our more alternative Tarot folks, this deck combines humor and gothic imagery to create the most horrific Tarot deck of them all. For fans of metal and gothic humor, this is a great deck to start with.
Disney Villains Tarot Deck
Disney Villains Tarot Deck, 22.49
Available July 20, 2021
For Disney fans, boy is there a deck for you this year! The Villains Tarot deck features the Disney characters you love to hate from 101 Dalmations, The Little Mermaid, Sleeping Beauty, Snow White, and more.
The Sugar Skull Tarot Deck
The Sugar Skull Tarot Deck and Guidebook, $24.99
Available September 28, 2021
This is a beautifully curated deck inspired by the Mexican tradition, Day of the Dead. It features colorful depictions of modern people, each adorned or accompanied by a sugar skull—a symbol that asks us to reconnect to our spiritual journey.
Mystical Medleys: A Vintage Cartoon Tarot Deck
Mystical Medleys Tarot Deck, $34.95
Available Autumn 2021
This is a throwback-feeling, vintage-looking, fun-filled deck that takes you back to 1930s cartoons. Its imagery pops and the cards' lighthearted feel help any tarot reader grow accustomed.
Rider-Waite Tarot Deck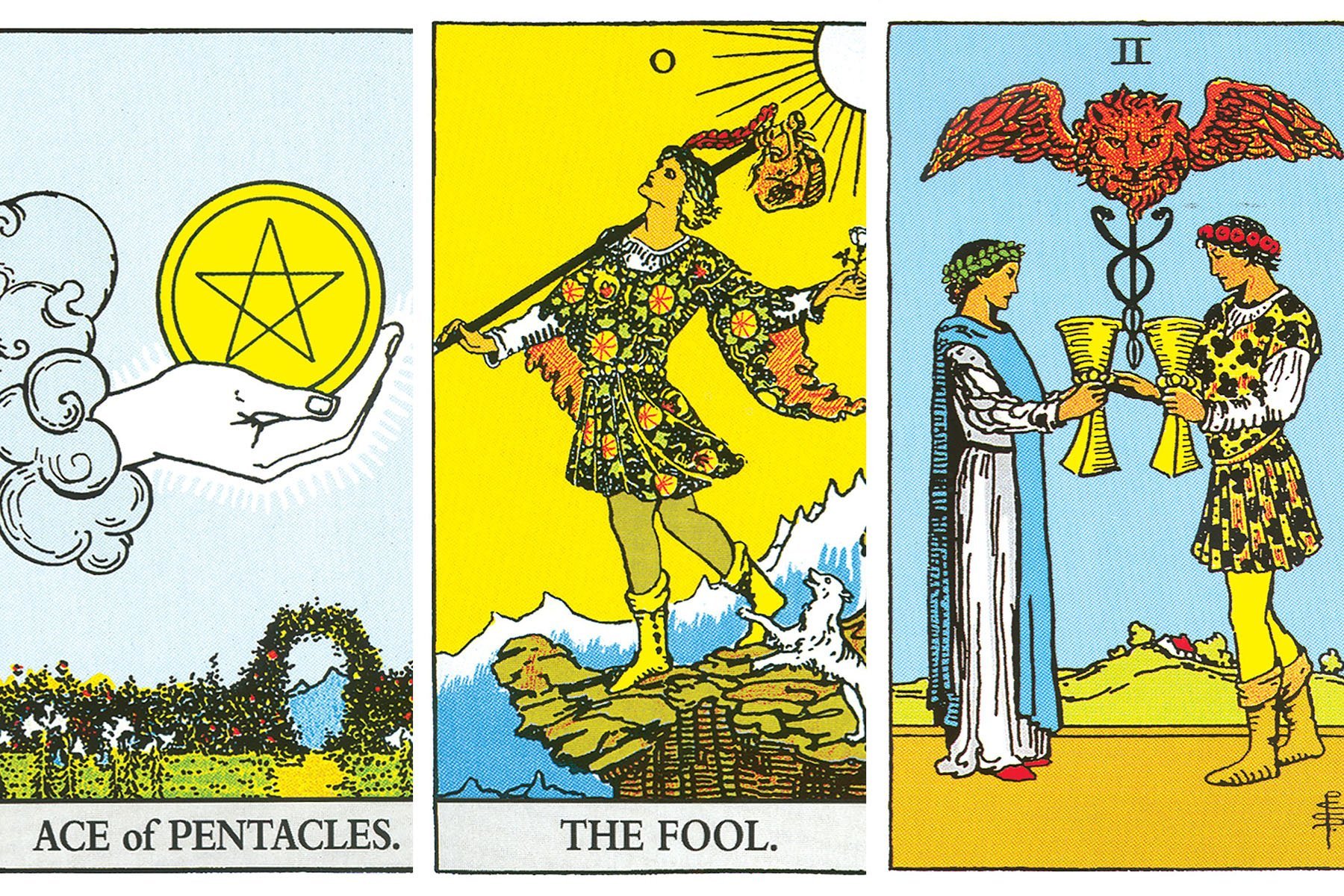 Courtesy of Amazon
Rider-Waite Tarot Deck
, $15.60
You can't go wrong with the traditional deck! Originally published in 1910, the Rider-Waite deck serves as an excellent gateway for novices to familiarize themselves with the Tarot's symbolism. The full-scene depictions on each card provide clues to each card's meaning.
Lead photo courtesy of Amazon