What's In Spencer Pratt's Spiritual Tool Kit?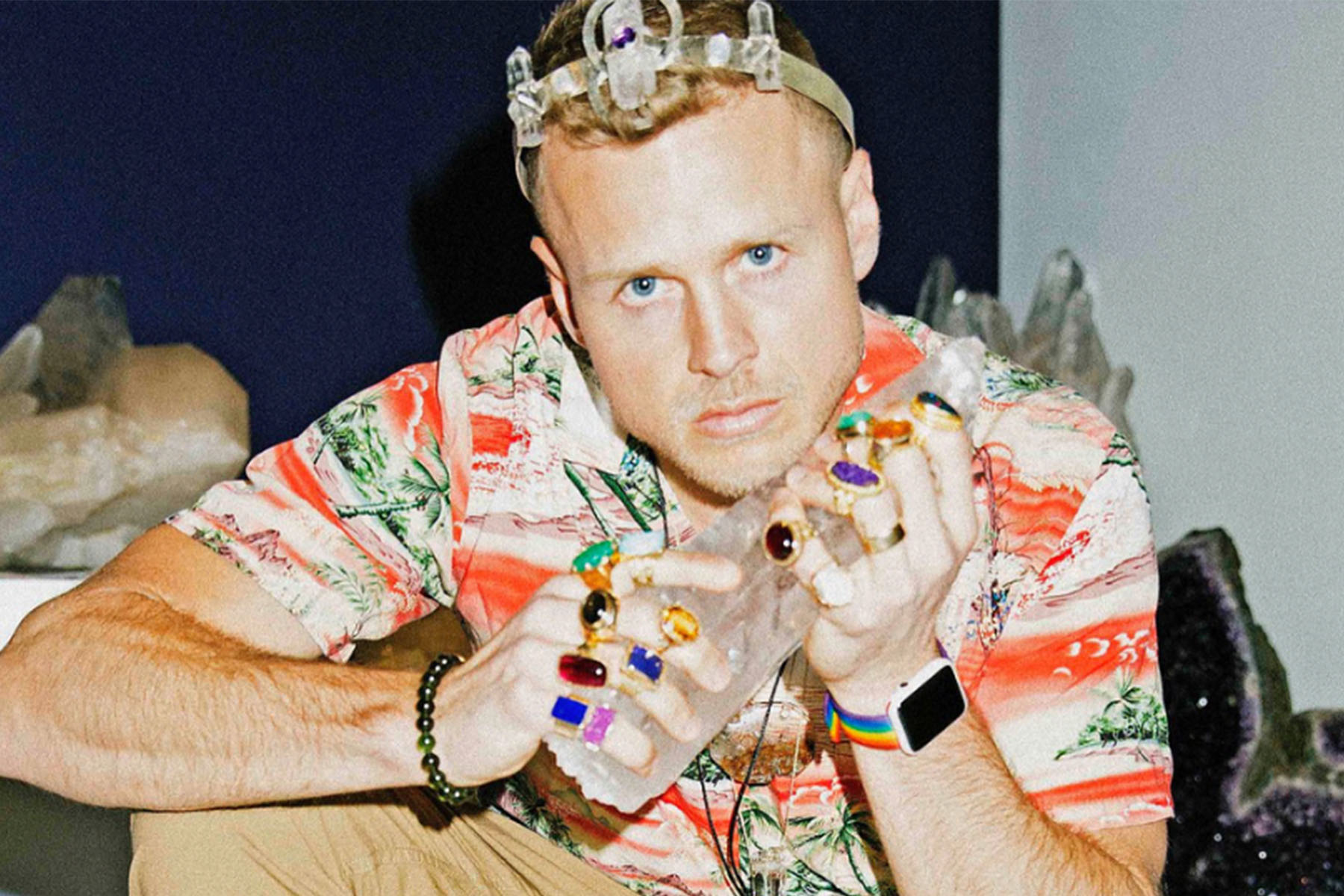 Welcome to "What's in Your Spiritual Tool Kit," a new series where we talk to notable lovers of all things ~mystical~ to find out the tools they use to stay grounded. First up: The Hills' star, famed crystal lover Spencer Pratt!
You know Spencer Pratt as the iconic "villain" of The Hills. Or perhaps you've seen him on Celebrity Big Brother. Or I'm a Celebrity…Get Me Out Of Here. Or one of the other multitudes of shows that he and his wife—Heidi Pratt (nee Montag)—have appeared on.
Here are some more things you should know about Spencer: He's a devoted father, a huge fan of all things hummingbirds, and crystals have changed his life. That's right: The guy who brought you all the drama on reality TV now swears by the healing power of precious gems—he even sells his own collection!
We caught up with Spencer to talk about how he got into crystals, how he uses them in the bedroom, and which crystals he carried with him as he was shooting MTV's current reboot of The Hills.
https://www.instagram.com/p/Bm952yanh4V/
How'd you get into crystals?
I got into crystals a few years back when Heidi had a surgical procedure or two…maybe more. The pain killers were not working, and it was horrible watching her be in pain all night long, so I started researching alternative healing methods.
I came upon crystals, and I read about Sugilite, which people can hold while they sleep to get rid of nightmares and have really good sleep. I went and bought like a 15 thousand dollar chunk of it, because at the time I thought I was Tom Cruise. I  certainly spent like I was.
Read This Now: The Most Powerful Crystals for Your Zodiac Sign
She held it all through the night, finally slept, and said it was the most magical thing ever. I don't think it's physically possible to fake your brain out of that much pain. I don't know if it was the placebo effect, but it  helped the person I loved most so I was all in. I turned into dang Harry Potter for a good couple years. I went a little too deep. Crystals have really changed my life, though.
What is your greatest wish? Find out if it will come true now…
How do you get too deep into crystals?
When you take a crystal wand everywhere you go and you build portals before you enter a room, and you block people's energy with your wand, yeah, you're a little deep.
It's a little better now. Obviously, I still believe crystals have energy levels, especially because I have my own crystal collection, but to me the brand is this: Beauty is energy and I find so much beauty in the crystals. And that creates energy and healing regardless of whether you can tune into the crystal's actual energy. They're for everyone.
https://www.instagram.com/p/Bhj9e9cAuyG/
What crystals do you always carry with you?
I try to always have Moldavite on me. Recently I've been carrying aquamarine, and I always try to have Kunzite on me.
Moldavite has proven to work in psychic protection. When  I did Celebrity Big Brother, I didn't wear any Moldavite and I was attacked by the housemates in all of my dreams, crazy dark stories. When I came back to do All-Stars, I made sure to wear Moldavite on a chain 24/7. I slept like a freaking angelic little baby.
Kunzite helps with self-love and reminds me to  just always be aware of being a loving entity and energy. Aquamarine makes you feel calm,  gives you courage, and helps you with self-expression. I need a lot of that when I'm shooting.
What crystal would you take into a crisis?
If it's a crisis where I need protection, Black Tourmaline. But if it's a crisis where I'm supposed to be a positive force in the situation—Amethyst or Ametrine. Ametrine is Amethyst with citrine so that could bring in more support and a feeling of abundance to the situation.
Do you use any crystals  ~*~ in the bedroom ~*~?
Next to the bed we have two Hawaiian Amethysts. I have 14 Ametrine floaters on my bedside table. And we don't use any of those crystal eggs in Heidi's vagina or whatever. She just looked at me weird, but it's a thing. And it's actually very bad for you, so you shouldn't do it. I don't care what Gwyneth says.
I've been told not to have anything but Rose Quartz by my bed, because it's pure love. I know I'm breaking the rules here, but I  think Amethyst is more helpful with healing and balancing. We had Rose Quartz by our bed for eight years and we just recently switched it to the bathtub. Heidi says we should probably switch back.
Read This Next: How Crystals Can Bring Your Sex Life to the Next Level
https://www.instagram.com/p/BkVtbLghYa-/
Which crystal makes you happiest?
Whichever is my newest. Right now it's smoky Amethyst Elestial Scepter from Zimbabwe, from the Shangaan tribe. It makes me feel like I'm on the right path. Actually, I also love Smoky Elestial Quartz, I have one that looks like a tiger shark in the way it's striped — and I just feel like a tiger shark moving through the water. It makes me feel strong.
What crystal are you taking back on The Hills with you?
It's Moldavite all the way. Gotta stop those psychic attacks before they start.
Does your son (Gunner) wear any crystals yet?
Gunner's mommy doesn't let him wear too many crystals because she's worried that he'll swallow them but I would say he loves to play with citrine the most since he loves wealth.
You know what? Gunner's just a big crystal himself.  Can I say what's my favorite crystal? it's Gunner. He keeps me grounded, he keeps me protected, he's a miracle.
Lead photo courtesy of @spencerpratt