Why Rose Quartz Is the Key to Living Your Best Life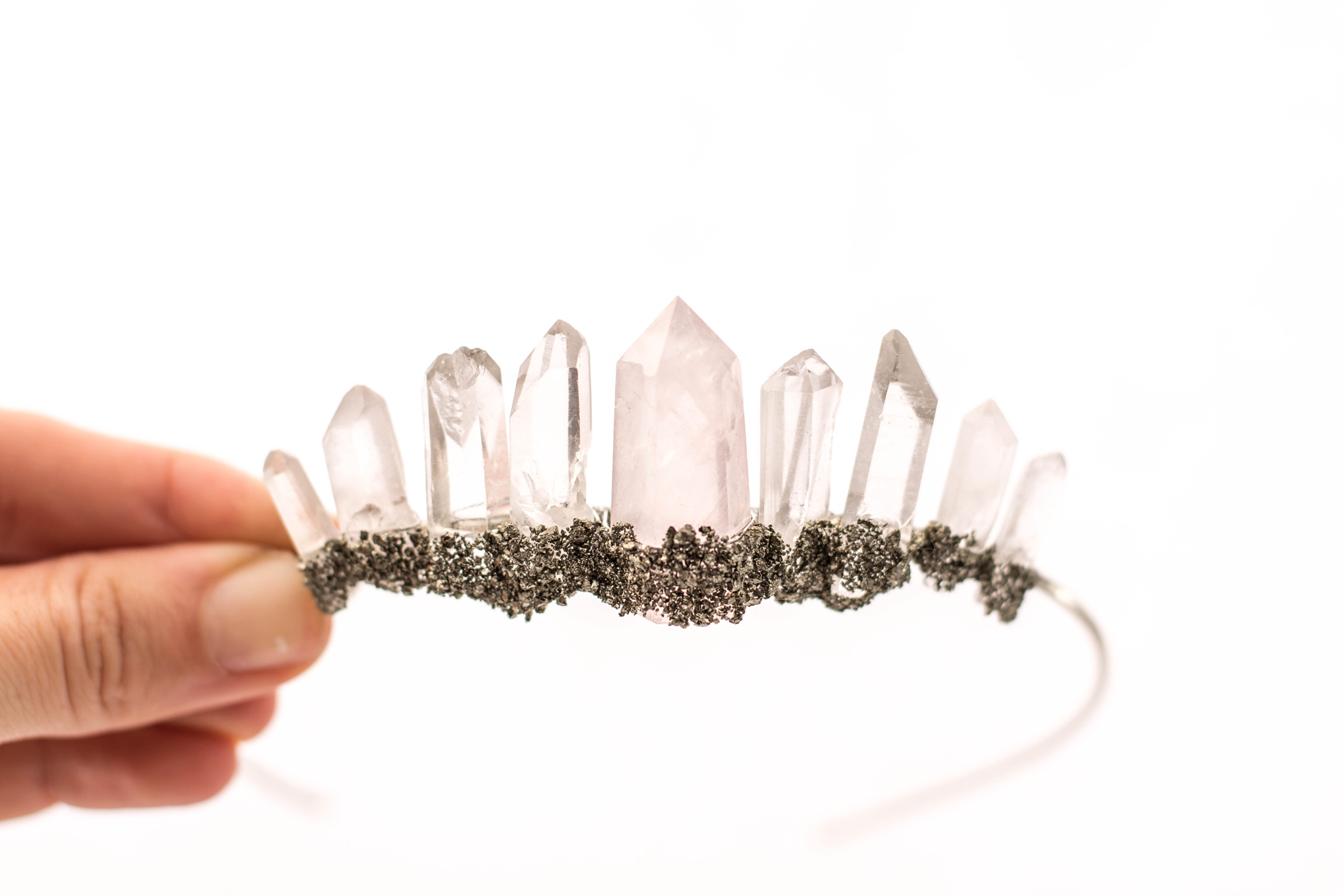 Rose quartz isn't simply a beautiful stone. Universally beneficial for all signs—it's one of the most powerful crystals. It connects to the heart chakra and helps balance both masculine and feminine energy fields.
What color is your aura? Learn about your personal chakras…
According to Amber-Lee Lyons, founder and CEO of The Chakra Girl Co. and Chakra Girl Radio, rose quartz can even be the key to living your best life. "Rose quartz activates your heart chakra to allow more love into your life. It allows you to receive more love, give more love and most importantly, love yourself more, which is a prerequisite. When you place rose quartz in the left hand, you're opening up to receive more love. In the right hand, you're opening yourself up by being more assertive and giving [of love]."
If carrying and holding stones isn't enough, there are so many other ways to reap the benefits of this powerful crystal into your daily life. Whether you prefer to wear it, use it as a tool, drink it—open yourself up to trying some of these amazing things made of rose quartz. Who knows, it just may lead to your best life yet.
Crown Yourself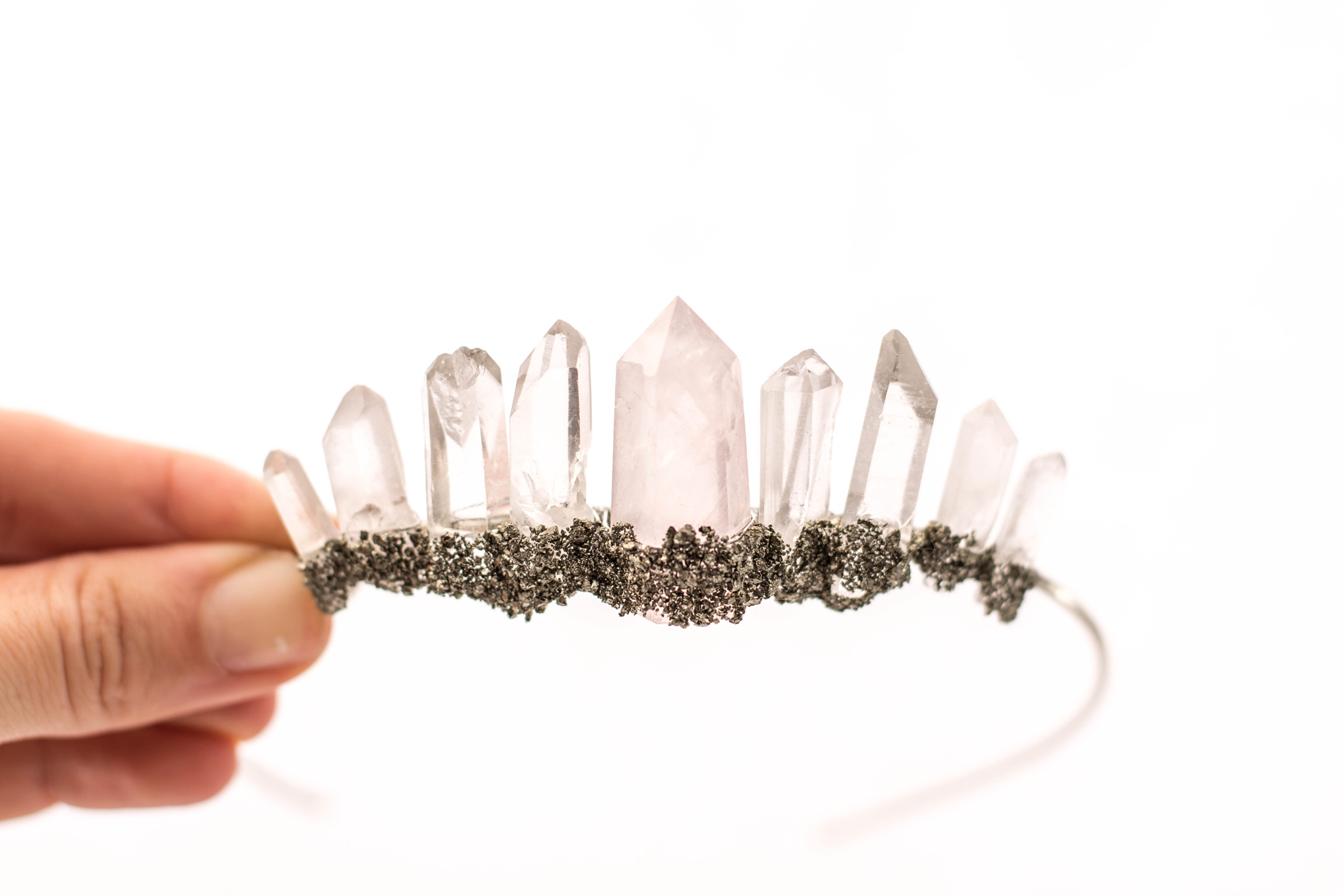 This handcrafted, rose quartz tiara from Fawn & Sparrow Crystal Crowns is a stunning way to adorn yourself with this powerful crystal. While it is designed for brides, you don't need to be walking down the aisle to wear one. There are additional crystals featured next to the rose quartz including clear quartz and pure crushed pyrite. It's a must-have if you need to connect to both your heart and crown chakras.
Read this now: So Why Are Crystals So Powerful, Anyway?
Use an Elixir
A great way to absorb the healing power of this crystal is to drink it. Formula One: Love, by Moonray Labs, is rose quartz elixir that promotes love, romance, friendship, hope, passion, peace and compassion. You can drop under the tongue, several times a day or add it to water. Small frequent doses, up to five times a daily are considered more affective than one large dose.
Comb Your Hair
Twinkle's rose quartz hair comb is made of GIA certified rose quartz. Every single piece is unique. This comb will stimulate scalp circulation, which promotes hair growth as well as relieve stress and headaches. Love your hair on an entirely new level.
Massage Your Face
Gua Sha is an ancient Chinese massage technique that revitalizes the skin. This Gua Sha contour tool from Odacite is made of hand-carved rose quartz to easily get into the corners and contours of your unique visage, making this tool and method, more affective. Your skin (and heart) will be both brighter and rejuvenated.
Read this now: These Crystals Can Bring You Cash. Make This Money Manifestation Kit!
Roll With It
Facial rollers are becoming more popular than ever because of their many benefits. They boost collagen levels, increase skin elasticity and help with puffiness, wrinkles and lymphatic drainage. This roller, from Honey Belle Shop, is made of pure rose quartz and is dual-sided for maximum glow.
Moisturize Your Body
Rose Quartz Body Butter from Twinkle doesn't just give you high levels of moisture—it also gives you high vibes. It contains a blend of shea and mango butters as well as virgin coconut and sunflower oils. Vegan and cruelty-free, it's also scented with Ylang Ylang essential oil. You can use this butter on yourself or to give a rub or massage to someone you love.
Read this now: 5 Ways To Maximize High Vibes In Your Home
Wear It
According to Lyons, you can wear a rose quartz bracelet on either hand depending on your intention. Some of the most beautiful rose quartz bracelets are from LOVEthirteen by Heather Wells. Every single piece is handmade with love and "divine light." While there are many bracelets available, the Rose Quartz with Druzy Heart Pendant will keep you equally centered and stylish.—By Amanda Lauren
For more spirituality, mysticism, and advice for bringing your spirit to the next level, Follow us on Instagram.