Why the November 2018 Full Moon Is One of the Best of the Year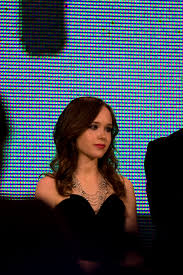 This month's full Beaver Moon in Gemini occurs on November 22, 2018 at 9:39 p.m. PT and is one of the best of the year, heralding a time of optimism, expansion, luck and adventure.
As to where the past few days, weeks, and even months may have been transformative, challenging and dark, this month's full moon in Gemini will bring the light and laughter back to your life. It will open you up to a slew of new (and better!) opportunities you never dreamed were possible.
What color is your aura? Learn about your personal chakras…
A lot of the opportunities that may come to you at this full moon will be related to the events that occurred in your life around January 2015, when Saturn first entered the sign of Sagittarius. Those events could have brought some major restriction and focus to your life, making it difficult to sustain and build on your passions. The full moon in Gemini will trigger that time and the events that have occurred since then, transforming them into something that you can feel more optimistic about.
Expect the unexpected in relationships and money as a result, which should help to propel you forward into a life that is more liberating and authentic.
Read this now: This Is Your Dream Job According To Numerology
You may feel passionate, jovial and excitable at this full moon with happy Jupiter in a square to Mars, the planet of action but try to temper your emotion and measure your actions.
Knowing the details and putting all the pieces together from the past few years may still be difficult. Mercury in retrograde in Sagittarius, a sign it does not like, while it is in a square with Neptune, could bring confusion about some new journey you are embarking on or some feelings of hesitation.
Allow yourself to enjoy the moment, adjust your perspective and accept that better times are now ahead without pushing issues that aren't meant to happen quite yet.
You are only just now at the very beginning of a grand adventure. You have many more months (and even years) to get moving on this journey, build on top of it, and ultimately bring it to completion. And a lot still needs to happen before then.
Travel may have been difficult lately. Asserting and being respected for your beliefs may also have been hard. That lack of passion could have put a strain on you and made conversations with people in your community challenging. That is now a thing of the past. Use this full moon to explore until your heart is content, and stand up for yourself, even if it feels new or different.
Money may have been tight lately as you have been paying off some big debts. There could have also been some big changes — even births or deaths — concerning people close to you, bringing instability to your life. That changes at this new moon. Get ready for some unexpected financial windfalls and to settle into a life and relationships you feel way more connected to. Open you mind now to new possibilities.
Relationships could have been difficult, restricting or non-existent lately, making it hard for you to shine and feel comfortable in your own skin. This full moon in your sign will help fix some lingering issues with partners, bring some new ones into your life and restore your faith in others. Just try to be patient if the way forward with people isn't entirely clear yet. You will get the answers you need soon.
Your job or daily routines may have been rough, demanding or unsatisfactory the past few years, causing quite the drain on your emotions. It is time for you to kick the old ball and chain and a slew of old habits, for a new job or set of routines that suits you much better. Try to embrace it without pressuring yourself or worrying too much.
Romance and passion may have been frustrating or slow lately. Matters with kids as well could have been strained or distant, making it difficult for you to associate with friends and see your future more clearly. Luckily, that is about to end. More joy is coming back into your life. It may just require you to make some changes or end or begin something in order to get it. A big financial investment may also be required.
Your home may have been in disarray the past few years or relationships with family members may have been tense, creating conflict with your career or life direction. You yourself may have even felt emotionally restricted. It is time to bring the warmth, the emotion and the sense of belonging back to your life. Accept the help of one or two key people and don't pressure them too much to do things your way.
Communication may have been confusing recently. Perhaps you felt as though no one else understood you or you couldn't get your point across. Neighbors and siblings, too, could have been providing roadblocks, preventing you from getting excited about life. Use this full moon to fully speak and own your truth. Others need to know what is on your mind if you want to work with them in the future.
Read this now: Discover the Best Lipstick For Your Zodiac Sign
What are you really worth? The past few years, others may have sold you short — and you yourself may not have even fully understood your own value, bringing turmoil to your life. Now, it is time to own your inherent gifts, skills and talents. More money and confidence is making its way to you. Just manage it wisely and don't take too many unnecessary risks.
Who are you really, and what is important to you? The past few years, it could have been difficult for you to answer those questions, making it hard for you to commit to a steady relationship. But now, hopefully, the insights will come much more easily. Assert your newfound truth and commit to your heart's desires. If things currently feel up in the air with you, it will all hit home soon once you take the first step.
You may have been living in the past lately or dealing with old situations that just won't seem to go away, putting a strain on your job or daily life. Inner fears and reservations about your future may have also been worrying you. Learn to release those worries and rid yourself of any old habits and situations that no longer serve you. Communicating with others about your feelings can help.
Read this now: 5 Ways To Maximize High Vibes In Your Home
Finding a social group you fit in with or envisioning a future that excites you, may have been difficult lately, making it hard for you to be happy and lead your life in the right direction. That changes now. It is time to find your tribe and throw yourself into some passion projects. Use all your talents to win people over and don't forget to put your money where your mouth is.
You may have been asked to take on a lot of responsibility in your life or career lately, and progress may have been slow or pain-staking, putting a strain on you emotionally or at home. Well, now, all that hard work is paying off. Your reputation and your profile is on the rise. Open yourself up to this new, more public chapter of your life. People are looking to you for answers.
Brittany is a professional astrologer and the creator of wondergirlastrology.com
Photo: Amy Shamblen via Unsplash