Discover the Best Lipstick for Your Zodiac Sign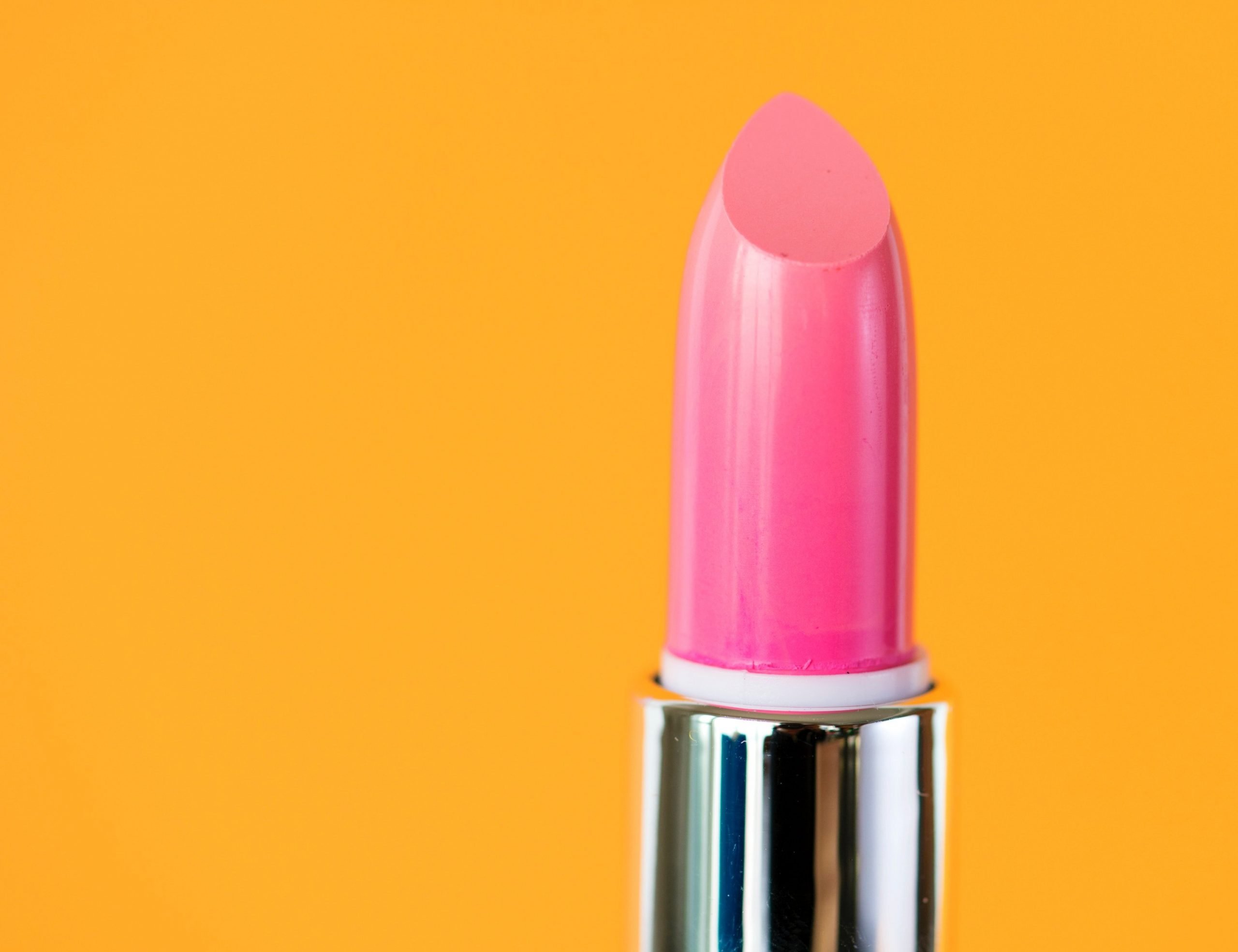 Which star sign is suited to a rich matte finish and which should stick to shimmering satin? Who can carry a bold pop of color and who's better with sheer touches, light as a feather? Read through to find your perfect lipstick match based on your Zodiac sign.
Bold, brave, the first sign in the astrological cycle, Aries can be too hot to handle with an impulsive, daring streak. She loves to embrace all that's new—including the freshest trends—however her fiery passions can quickly cool. A fuss free member of the Zodiac she's a fan of long-lasting color with no time wasted on reapplication; a classic red failsafe may win her heart but often this tomboy goes au naturale.
Celebrities: Lady Gaga, Kourtney Kardashian, Emma Watson, Kristen Stewart, Sarah Jessica Parker, Victoria Beckham and Kate Hudson.
Taurus has the prettiest lips in the zodiac. The darling buds of May, this sign has a pout that's complimented by the most feminine tones —from a girlish dusty pink blush to the hottest fuchsia. Yet the Bull is no pushover, and will want a solid pigment (and strong liner) to emphasize this, their best feature.
Celebrities: Gigi Hadid, Adele, Amber Heard, Megan Fox, Jessica Alba, Penelope Crus, Kirsten Dunst and Cate Blanchett.
Read this now: Understanding Your Birth Chart
The witty communicator extraordinaire of the zodiac, chatty Gemini draws plenty attention with what comes out of her mouth! Though nothing extra's needed to turn heads, she can embrace a fresh, sheer gloss with a light touch of shimmer. This sign has a youthful spark and bright-eyed appeal, so should avoid the heavy, aging effect of a dark lip.
Celebrities: Heidi Klum, Naomi Campbell, Amy Schumer, Angelina Jolie, the Olsen twins, Brooke Shields and Natalie Portman.
Ruled by the moon, Cancer is an inherently feminine zodiac sign, with notoriously luminous skin. They can enhance their naturally pearlescent glow with gentle coral, pinks and peach, with high shine or a satin finish. The mother hen of the zodiac, Cancer's are picture perfect in reliable, traditional finishes, however they're also one of the rebellious, moody signs, so can surprise friends with a daring look!
Celebrities: Ariana Grande, Selena Gomez, Khloe Kardashain, Solange Knowles, Lindsay Lohan, Liv Tyler, Jessica Simpson, Gisele and Diane Kruger.
Astrology's lioness is the second-born of the fire element—the three zodiac signs that most easily sport a bold pop of color (the last being Sagittarius). Leo is dramatic, creative and at ease in the spotlight, and therefore can make a dazzling impression with a show stopping look. Blood orange, vibrant and royal reds are just some examples that work well on this sign of summer.
Celebrities: Jennifer Lopez, Demi Lavato, Dua Lipa, Kylie Jenner, Jennifer Lawrence, Madonna and Kelis.
Known for their earnest beauty, Virgo are the angelic, purists of the Zodiac, and often need only a hint of product to enhance their natural look. Earthy colors like plums, berry's and tans,  can compliment their fresh, refined appearance. Neat, tidy and clean looking, they should avoid ostentatious and overt finishes, such as thick gloss or glitter.
Celebrities: Zendeya, Blake Lively, Beyonce, Michelle Williams, Evan Rachel Wood, Pippa Middleton, Cameron Diaz.
Beauty conscious Libra is the aesthetician of the zodiac, and will work her way around every option and offering at the beauty counter. Venus-ruled, the most pleasing statement will win out; this sign strives towards clean, understated appearances and a pleasant, balanced look—nothing too extreme. Attuned to what looks good, nude is a particular favorite.
Celebrities: Kim Kardashian, Bella Hadid, Gwen Stefani, Gwyneth Paltrow, Dita Von Teese and Kate Winslet.
Read this now: Your Sign's Sexiest Scent for Fall
Mysterious, magnetic watery Scorpio likes to play her cards close to her chest, and will never reveal her secret weapon—a stunning berry lip stain. This sign wears subtle, smokey beauty styles better than any sign in the Zodiac, and is the master of transformation—the Pheonix. Crimson, maroon and oxblood are also mesmerizing on this seductive sign.
Celebrities: Kendall Jenner, Willow Smith, Julia Roberts, Winona Ryder, Katie Perry, Demi Moore, Lisa Bonet and Chloe Sevigny.
Adventurous Sagittarius likes to broach new frontiers, and will embrace a rainbow palette, experimenting with color in playful ways. This sign can pull off a solid pigment like violet, brick red or blue, creating a cartoonish look. Ruled by over-the-top Jupiter, this is the sign of the Zodiac most at ease with exaggerated beauty styles.
Celebrities: Hailey Baldwin, Taylor Swift, Miley Cyrus, Nicki Minaj, Scarlett Johansson, Britney Spears and Amanda Seyfried.
Read this now: The Best Shoes For Your Sign
At home in the practical, earthly realms as well as more magical planes, Capricorn the Sea Goat is an enigma with a beauty style to match. Classic, conservative and edgy, you'll notice that this sign can adopt a super natural nude, captivating onlookers. An understated matte lip gives more time and space to appreciate their incredible bone structure!
Celebrities: Kate Moss, Michelle Obama, Naya Rivera, FKA Twigs, Zooey Deschanel and Vanessa Paradis.
The sign that dares to be different, Aquarius has a totally unique approach to beauty and they'll push the boundaries in whatever direction they choose. A rebel at heart, they'll dare to try a zany new color and totally pull it off. Forward thinking trends light them up, so metallic finishes and unusual effects will appeal; color changing lipstick is ideal for this revolutionary sign. She's also happy to go bare faced, going against the grain whenever possible.
Celebrities: Chloë Moretz, Alicia Keyes, Paris Hilton, Amal Clooney, Oprah Winfrey and Shakira
Read this now: The Sexiest Jewelry for Every Zodiac Sign
Of all the water signs, Pisces is the most dreamy, artistic and soulful. Governed by the planet Neptune, this is the zodiac's chameleon, and as such she can use ultimate creativity in her look. From multidimensional, to high shine, glossy, shimmering finishes are all suitable for the fish, the mermaid, the enigmatic sea siren.
Celebrities: Rihanna, Kesha, Drew Barrymore, Jessica Biel, Eva Mendes and Eva Longoria.—By Kimberly Peta Dewhirst
Born and raised in England, I currently live with my husband in Hong Kong where I'm a practicing astrologer and horoscope writer. I'm the founder of Star Sign Style, an online magazine reporting on fashion and beauty through the lens of the zodiac, and a resident astrologer for StyleCaster and YouCam Apps.
Photo by rawpixel on Unsplash