Need a Career Boost? Try This Job Spell Today!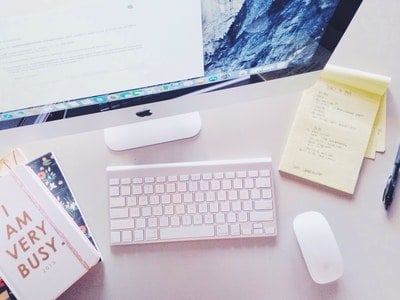 As the holiday season moves into full gear and we close out 2017, it's easy to start looking back on the last year to sum up our accomplishments. Are you where you thought you were? What types of roadblocks did you move past? What did you learn about yourself? These are all some of the common questions we all tend to focus on, especially if you are a fan of creating New Year's resolutions for yourself. It is the time of introspection, which in itself is a great thing to do (especially during Scorpio season, the time of transformation!) This is the perfect time to assess where you currently are now, in order to make a solid plan to get to where you want to be. With that said, it comes with no surprise that one of the most common areas people question their status and wish to improve is within their career. This is the place where you want to feel inspired, appreciated and motivated, and know that you are growing in one way or another. So what happens if you are feeling the opposite? Stuck, frustrated and unappreciated? You make your own damn magic and create what you want. First you have to know what you want though right? Well, here is a little career magic to get you that much closer to your goals.
Materials Required:
Notepad
Pen/Pencil
Green Candle
Instructions:
1.         Sit or lay in a quiet place, some place you will not be disturbed for at least 30 minutes.
2.         Take 5 deep breaths, inhaling to the count of 3 and exhaling to the count of 3.
3.         If you feel relaxed, move to the next step. If not, repeat step 2 until you feel calm.
4.         Now, close your eyes and recall the last time you set your mind to a career change, new job or promotion, and received it. How old were you? What else was happening in your life at that point? How did you find out the good news? How did you react? Who did you first share the news with? How long did it take for it happen? Did you think it would work out the whole time? Allow these emotions to roll through your body until you can feel the buzz of the anticipation and happiness you felt back then come to you again.
5.         Imagine that this power to create that type of outcome for yourself is whirling inside of you at this moment. Feel it pulsing, excited to come out to carry our your career wishes and pull them back to you. All it needs now is a little more clarity on exactly what you want to create this time and to be pushed out into the universe. To provide these clarity, write down some details about what you want to create next in your career. Remember, you must write down desires as if there were no blocks to your dreams, as if anything you wish will manifest. Here are some questions as a guide:
What is the role you want?

What types of people will you be working with?

What will your salary be?

What day to day activities would you be spending most of your time on?

What hours would you work?

What type of work/life balance do you desire?

What type of person is your new boss? Do you even have a new boss?

How much vacation will you have? How is paid time off viewed?

6.     Translate those answers into affirmations and write them down below your answers. An example of this would be: I want to work normal, flexible hours and I am not a morning person. In my new role, I start work at 10am and leave the office at 6pm.
7.         Now, hold your green candle while concentrating on how you will feel when you receive the news that you have secured this career change. If feelings of frustration or anxiety come up, gently push them aside and refocus to how it will feel when you start this new role.
8.         Still holding the candle, tell the universe you are ready for this career change and then read the affirmations you wrote down out loud.
9.         Light your candle and repeat these affirmations again, out loud.
10.       Express gratitude for the universe for delivering this career change to you.
11.       Put these affirmations somewhere handy. Anytime you feel anxious, read them aloud.
12.       Believe. Your desires will be granted.
Did you enjoy this spell? Take it to the next level by creating a happiness board of your future career change! 
Want to add more magic to your love life? Try the magic love tarot to reveal your romantic destiny!
Shereen Campbell is an astrologer, ecommerce manager, and the founder of My Little Magic Shop. She loves sailing, southern Italian food, and all things magical.
Want to Read More of Shereen Campbell's Magical Hacks and Astrological Observations? Try These Next: 
The Wildest Match for Every Zodiac Sign
Your Sign's Best Zodiac Match in Bed
Want to Turn Your Lover On? We've Got The Best Aphrodisiacs for Every Zodiac Sign
How I Manifested Unbreakable Love (and How You Can, Too!) 
How Every Sign Can Feel Better Right Now!