March 2018 Horoscope: Two Full Moons Make this Month One to Remember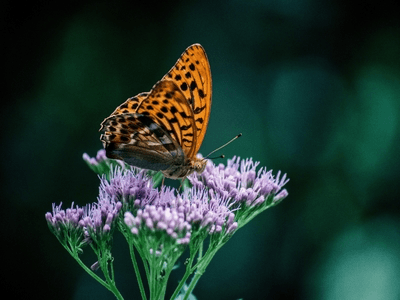 With a full moon and several potent planets in Pisces, the month begins with a bang, and continues to unveil surprises all month long. After a moonless month, March arrives with two full moons, both of which can help you move past the winter and step forward confidently into spring. On March 6, Venus and Mercury move into Aries, which may require you to take a closer look at your bank account and how you spend money. On March 8, Jupiter turns retrograde, where it will remain for four months. Jupiter can push you hard, and this powerful planet may give you some tests. You can ace them, but expect to push yourself. And on March 22, Mercury turns retrograde, so get important things locked down at the beginning of the month. Finally, on March 31, a Libra full moon shines its light in your partnership zone—this is an exacting moon, that asks for either commitment or endings. One thing's for sure: This month is anything but boring. Here, monthly horoscopes for all star signs for March. 
Want 2018 to be the best year ever? Start prepping now with your 2018 horoscope!
Aries March Horoscope
The March 1 full moon lets you turn over a new leaf when it comes to healthy habits. Sign up for a 5k or a 10k next month and get training—getting outdoors will also make you feel a lot happier and energized this month. A new moon on the 17 may bring up an old idea or dream, and you may feel like you actually have the tools to execute your vision now that you may not have in the past. On March 20, the sun enters Aries. This is your month! Use your bright, infectious, Aries energy and go confidently in the direction of your dreams and goals. If you want something, you can make it happen. And love shines bright at the end of the month, when a Libra blue moon encourages you to make your true feelings known. Enjoy the moments, don't worry about the future, and let things unfold as they should. Ahhh.
Standout Days: 5, 11, 17
Challenging Days: 2, 24
Taurus March Horoscope 
The Virgo full moon at the beginning of the month ignites your creativity. Don't think, just make. Spending time using your hands can be incredibly therapeutic for you, Taurus. Around the new moon on the seventeenth, expect your social life to get a major boost, with plenty of invites coming your way. Enjoy socializing, and think beyond your immediate social circle. Getting outside of your comfort zone and introducing yourself to strangers can prove incredibly beneficial, especially if you're single. On March 30, Venus enters your sign and life is lovely. Beware overindulging, as the Libra full moon near the end of the month reminds you it's all about balance. Schedules are your friends, the more time you can commit to work, the more time to play!
Standout Days: 1, 6, 28
Challenging Days: 13, 23
Gemini March Horoscope      
You may feel like a homebody in the beginning of the month, which is okay. There's some drama stirring in your social circles, much better to sit out and come back once things have settled down a bit. The new moon on March seventeenth impacts your career sector—expect something major to happen. Are you ready for it? Using the quiet at the beginning of the month could be helpful in revamping your resume or reaching out to people in your career network. But be cautious about what you sign, as Mercury goes retrograde on March 22. You may experience delays or confusion—if the position is right, it will work out. Take things slowly, and really soak in and savor all your life. At the end of the month, during the Libra blue moon, it may be smart to pivot your focus from work and truly enjoy friends and family members.
Standout Days: 2, 3, 19
Challenging Days: 10, 25
Cancer March Horoscope
On March 1, you're thinking big, and may have a few fun, completely out of the ordinary days and experiences. Savor them. Remember what it feels like to just go with the flow and let your passion dictate your schedule. The new moon on the seventeenth ushers even more new people and experiences into your life—you may feel like you're being more social than usual, but know that things will settle back into a new and even better routine. You may have to be creative though, to find the time and space to connect with yourself. March 29, when the sun squares Saturn in Capricorn, can be a tricky day, but you can learn a valuable lesson. Remember: there is light at the end of the tunnel. The blue moon on March 31 can be glorious—share the love and invite friends over for a party for surviving a particularly tricky winter.
Standout Days: 6, 13, 19
Challenging Days: 10, 18

Leo March Horoscope
The month can begin with some financial stresses. Fix what you can, but don't panic. You may need to be more frugal than usual this month, but the more you can get on top of your finances, the better for your overall financial picture. On March seventeenth, a new moon can lead to more responsibilites than usual, and it's up to you to be firm on your boundaries. It's okay to turn down requests, especially if you truly do not have the time to do them. When the sun enters Aries on March 20, you're feeling more confident and more energetic. Savor this shift, and really jump into projects, activities, and situations that inspire you. The full moon is a lovely day for socializing at the end of the month, but remember that Mercury is still in retrograde: Take everything you hear with a grain of salt.
Standout Days: 4, 13, 20
Challenging Days: 18, 24
Virgo March Horoscope
A full moon in your sign at the beginning of the month starts the month off with a bang. You're feeling confident, clearheaded, and focused, and nothing can bring you down. Go after your goals. On March 17, a new moon affects love and romance. You may be holding out for a soul mate, but how many people might you not even be noticing? Soul mates come in all forms, expand your horizons! Attached? Some lovely energy makes midmonth a prime time to prioritize partnership. When Mercury goes retrograde on March 22, a project may end up needing reworking or revisions, but try to improve and learn from it. Finally, the blue moon at the end of the month brings moneymaking opportunities, but you have to have the foresight to jump on the opportunity—you may need to do a lot of upfront legwork, but it's worth it.
Standout Days: 4, 5, 20
Challenging Days: 10, 22
Libra March Horoscope
This is a great month for getting your home life in order. Do some decluttering near the beginning of the month. The more comfortable you are in your home, the more at ease you'll feel in the world, too. The new moon is a prime one to revisit your health resolutions, and may be a great time to exercise outdoors, which can make you feel amazing. On March 28, when Venus conjoins Uranus, love is in the air, and it may surprise you. Be open to love in all forms. Every time is right to find love and there is no right time. Just go with the flow. And the Libra blue moon on the 31 is absolutely lovely. This is a gold star day to mark on your calendar, as you have charisma and charm to spare, and can get what you want on this day.
Standout Days: 6, 13, 19
Challenging Days: 23, 25
Scorpio March Horoscope
The March first full moon pushes you in the spotlight at work or in your social life. You may feel pretty confident taking center stage, and don't worry about being overly prepared. Speaking up extemporaneously at a meeting, for example, can reap big rewards. When Mercury enters Aries on March 5, you may have some great ideas that just need implementation. Don't push them off until "someday"—now is the time. The new moon on March 17 may make you feel almost psychic. Pay attention to your dreams and write them down, you will be amazed at how they play out IRL. It's also a great day to go out, enjoy, and savor every single moment. The Libra blue moon at the end of the month closes the month in a quiet, beautiful way.These last days of March are a great time to spend solo or with a partner, truly enjoying the small things in life.
Standout Days: 9, 11, 28
Challenging Days: 4, 24
 
Sagittarius March Horoscope
The March first full moon encourages you to take a leadership position at the beginning of the month. It may not be official, but people are looking up to you for advice. On the eighth, when Jupiter goes retrograde, you may experience a few challenges. If you constantly feel like you're pushing a boulder uphill in a project or relationship, you may need to ask yourself what your end goal is—and if it's worth it. Sometimes, leaving something isn't "quitting," it's the bravest thing you can do. The new moon on the seventeenth is dreamy—literally. Your dreams are pretty prophetic, and it's a great few days to stay home, hunker down, and get under the covers (even better if it's with a partner) and just enjoy. The end of the month can bring up challenges, but creative and outside the box thinking can help you sail through them. Don't be afraid to be bold.
Standout Days: 1, 16, 25
Challenging Days: 8, 29
Capricorn March Horoscope
The March first full moon inspires you to be generous and go the extra mile—the act will be rewarded in the near future. When Venus squares Saturn on the thirteenth, some complications occur, but you can come out on top. Stick to the truth and say less than you think you need to; these two actions will help you avoid making mountains out of molehills. The new moon on the seventeenth is delightful, and feels like a window has opened to allow fresh air into your social life. Enjoy and go with the flow. At the end of the month, the Libra blue moon casts a light on your career sector. Now is the time to go the extra mile—it will be rewarded.
Standout Days: 10, 17, 20
Challenging Days: 13, 29
 
Aquarius March Horoscope 
I am safe. I am loved. I am fine. Your world may feel rocked on March 1 and the days following, but it's important to take stock of what you have. You may be experiencing a financial crisis, but on closer examination, it's not as dire as you initially feared. You can get through this. The seventeenth is a good day to fully take stock of your financial picture, and you may need to look forward to the future to do so. What financial goals do you want to reach in one year, five years, or ten years? These can determine your financial moves right now. On March 28, Venus conjoins Uranus in Aries, and it's a great night to refresh your love life. Do something bold, brave, and something you've never tried before in bed, if you're in a relationship. The full moon in Libra ends the month in a lovely way, and you're in a prime position to have a lovely spring.
Standout Days: 11, 23, 28
Challenging Days: 25, 29
Pisces March Horoscope
This month is all about love, starting with the full moon at the beginning of the month. You may find yourself feeling extra romantic, flirty, and ready to get swept away by passion. It's all good. Passion continues to be cranked up on the fourth, when the sun conjoins Neptune in Pisces. You're in love with love, and it shows! You're growing a lot this month, and people may notice a shift in you—all good—on the March seventeenth new moon. Use your new perspective to solve an issue that's been bothering you. You also may find that you're being pulled in to be a peacekeeper and negotiator. You're surprisingly good at it, especially on the full moon at the end of the month. Have you found a new calling?
Standout Days: 4, 6, 16
Challenging Days: 8, 13
Read last month's horoscope here. 
Read your March love horoscope here.
Want 2018 to be the best year ever? Start prepping now with your 2018 horoscope!
Want more spirituality, mysticism, and advice for bringing your spirit to the next level of awesome? Follow us on Instagram.

Rock March With These Articles!
Moon Magic: A Virgo Full Moon Ritual to Welcome Spring
Before You Buy a Tarot Deck, Read This
Need to Heal Your Heart? This Crystal Can Help
Happy Pisces Season! Here's What to Expect this Month
A Color Psychic Shares the Color That Can Make You Happier Right Now