A Color Psychic Shares the Color That Can Make You Happier RIGHT Now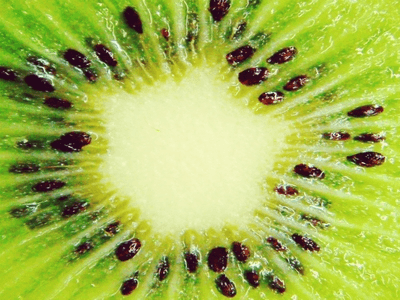 Colors can affect your mood, your mentality, and the energy you put out to others. Dougall Fraser, a color psychic and author of Your Life in Color, shares how to harness color energy in his monthly column for Horoscope.com. Here, how to beat off the February blues.
Ask Key Questions. Get Real Answers. Free Psychic Reading. Call 1-800-479-0838
I am a professional clairvoyant who has been able to see auras and energy around people since I was a young child. Color has fascinated me for the longest time, and I've devoted many years to studying the different approaches to color energy and its effects on people. Since then, I have counseled many people on how color can be used as a helpful tool in optimizing our lives.
During my career, I have studied the auras of literally thousands of people. It is interesting to witness that certain colors tend to be around certain personality types. I have found that not only does each color possess specific traits, but we can also use color to invoke those traits whenever we want.
As an intuitive life coach, I spend every January helping people claim their vision and set their goals for the year ahead. On January first we all hit the ground running with good intentions for our lives and our bodies. But have you ever noticed that the weather in January doesn't really support inspiration? With less daylight and colder temperatures, it is natural to prefer cooking a stew and taking a nap rather than trying a juice cleanse or writing that lingering book proposal. Moodiness, lack of motivation and irritably are just some of the effects that we might experience during these colder months.
But this is the beauty of color energy! Just when we feel like winter is getting to us emotionally and physically, we can harness the power of color to give us a boost of cosmic caffeine.
There is one particular color that has always been of particular interest to me and that is green. I tend to see green around well-liked, creative and energetic people. As a Taurus, this energy was foreign to me. I'd rather pour a cup of coffee and read a book on the sofa under a blanket. "Green" people bounce out of bed with ideas and a desire to be fully present in their bodies. This is why green is such a useful color during winter.
After observing the energetic boost that tends to surround people with green auras, I began practicing with using green to counteract my winter doldrums.
Here are a few simple ways to shift your energy from winter hibernation to super engaging green energy.
Visualize Green
At the start of your day, take a few deep breaths. As you begin to relax, visualize yourself inside a bubble of green energy. Your mind might try to distract you by asking what exact shade of green it should be, but it really does not matter. From hunter to lime green, let your brain get creative with whatever shade it wants.
Surround Yourself With Green Things
After your green visualization, your brain may forget your intention of shifting your energy. If we bring the color green into our workspace or home it reminds us that we are accessing this new energy and gives us a boost of creativity. Studies have shown that just seeing the color green during your day will increase clear communication and pep. You can place a green plant on your desk, change the desktop background on your computer to a lush green landscape, or even add mint to your water. Placing green throughout your environment will help you invoke its energy.
Give Your Personal Style A Pop Of Green
Wearing green has the potential to make you the most captivating person in the room.In order to really maximize your adventure with green, try incorporating it into your clothing. A green scarf, pocket square or blouse will help you update your look and make sure your aura is in tune with your outer self.—by Dougall Fraser
Are you open to love? Meet your soul mate. Free Psychic Reading. Call 1-800-479-0838???????
Have a Magical Week With These Articles!
Make THIS Vision Board to Find Your Soulmate
Using My Intuition Was the Best (and Hardest) Thing to Happen to My Love Life