Jupiter Goes Retrograde on Thursday. How Will This Affect Your Sign?
Jupiter goes retrograde from March eighth to July tenth. But don't panic. While Mercury retrograde can mean bad news, Jupiter retrograde is a time of potential, reflection, and growth. Here, astrologist Mary Bergner shares how Jupiter retrograde works and how it affects all signs.—Horoscope.com editors 

Simply put, Jupiter retrograde is a reflective period across all star signs. Because Jupiter is big, it makes sense that is linked to expansiveness, but in retrograde it asks us to go within for the answers. It offers wisdom from revisiting and reviewing the past with an eye toward solving a problem or resolving an issue. During Jupiter retrograde, you may experience déjà vu and ask yourself "what if" a lot. What if you had taken that job, moved to that new city or accepted that proposal instead of saying no? Slow down and don't be afraid to ask yourself the difficult questions you've been avoiding or suppressing. Dig deep. Get spiritual and philosophical. Review and reflect. Deal with your old issues now so that you're fully ready to receive all that you desire and deserve in the future.

This current retrograde period occurs in the sign of Scorpio. While in Scorpio, Jupiter retrograde is a time to revisit the past and contemplate re-doing the things that you regret doing incorrectly (or not doing at all). With this Jupiter-Scorpio alliance, you can get to the bottom of things and answer a lot of deep, probing questions. Somewhere between when Jupiter entered Scorpio last October and now, you were shown an area ready for change or an issue that's begging to be resolved, and this is the time to identify it. You might not always like what you uncover (bad habits and addictions often need to be addressed during a Jupiter in Scorpio retrograde cycle), but your problems are much more solvable once they are exposed to the light. And when Jupiter stations and heads direct again in July, you'll emerge more knowledgeable and ready to do what's necessary to lead a fuller, happier life. 

Here, how this Jupiter retrograde period will affect each sun sign.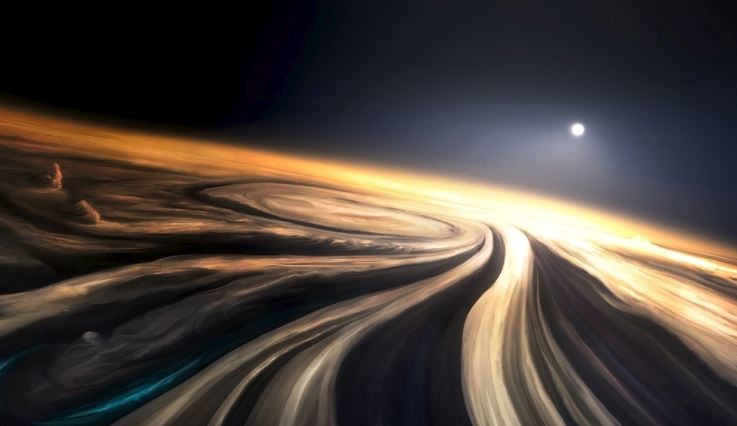 Aries 
You're a poster child for acting without thinking, which is the opposite of what Jupiter retrograde asks of you. Driven by excitement, your inner strength, assertiveness and competitive drive make you unstoppable once you set your mind to something. So, during a Jupiter retrograde, will you still be a force to be reckoned with? Yes, if you can turn that energy inward and focus it on what's going on in your head. With Jupiter retrograde in Scorpio, power struggles are very real for you. Strive for compromise instead of combat.

Taurus 
As a Bull, you're cautious. Like Jupiter retrograde, you are slow-moving and introverted, and tend to think things over very carefully before proceeding. However, a Jupiter retrograde cycle could really challenge your current way of thinking, which doesn't always sit well with the innate stubbornness of the average Bull. Under Jupiter retrograde's magnifying glass it's time to re-evaluate past mistakes and formulate a plan to make modifications in the future. Even a stubborn Taurus can see the error of their ways and reconsider their next course of action with a healthy dose of Jupiter retrograde's wise energy. With Jupiter retrograde in Scorpio, you'll have to work hard to overcome your stubbornness. If you can't admit your mistakes (even to yourself), then you can't fix them.  

Gemini   
You tend to be frenetic and restless. Under the introspective power of Jupiter retrograde, however, Gemini, you are all but forced to sit still and calm your mind. You love to keep busy, but when all the distractions are gone, what do you think about? Jupiter retrograde offers you a chance to quiet down and look at something that didn't go as planned the first time around. Once you're able to reconcile both sides of your lively personality, opportunities to change something you've always regretted will begin to present themselves. With Jupiter retrograde in Scorpio, you get the focus you need to stick with a problem long enough to solve it. Committing to putting down your cell phone or ignoring people/things vying for your attention long enough to learn the lesson is your biggest challenge.

Cancer 
Jupiter retrograde can be an emotionally trying time for you, Cancer. Already introverted, this retrograde cycle takes you even deeper within yourself, perhaps to some very uncomfortable places. But what is that old saying about what doesn't kill you makes you stronger? If there was ever a time to go deep and just feel the pain, this is it. Embrace it. Live with it. Experience it. And then let it go because there is definitely a light at the end of the Jupiter retrograde tunnel. With Jupiter retrograde in Scorpio, you're very in tune to this energy. Your emotions are in overdrive, but transformation is seldom an impersonal experience. Tears are cathartic.    

Leo 
This could be a tough one, Leo. You're an extrovert, you love calling attention to yourself – and a Jupiter retrograde cycle is all about the opposite. You may not be comfortable without the applause of your adoring friends and family, but once you get used to your own inner critic calling the shots you're quite good at it. Facing yourself in the mirror (faults and all) isn't always pretty, but the potential growth you get from self-examination is almost always worth whatever facing fears you may have. With Jupiter in Scorpio, you're forced to get real with yourself. You like to project a perfect image but deep down you know you're flawed. Step out of the spotlight long enough to critique your past transgressions and make a plan for improvement.

Virgo
As a steady, dependable earth sign, you aren't big on self-introspection. You deal in the cold hard facts and prefer not to involve feelings if possible. So, during Jupiter retrograde, your challenge will be to allow yourself to go beyond what's on the surface and look more deeply at the issues that need your attention. What have you been putting off? Unfortunately for you, issues don't go away. They only get worse the longer you avoid them. Open the emotional vault during Jupiter retrograde and don't be afraid of what you find. With Jupiter in Scorpio, your intelligence mixes with intense emotions, helping you see the error of your ways and opening yourself up to change. Show your mutable sign's adaptability by embracing this transit's intensity.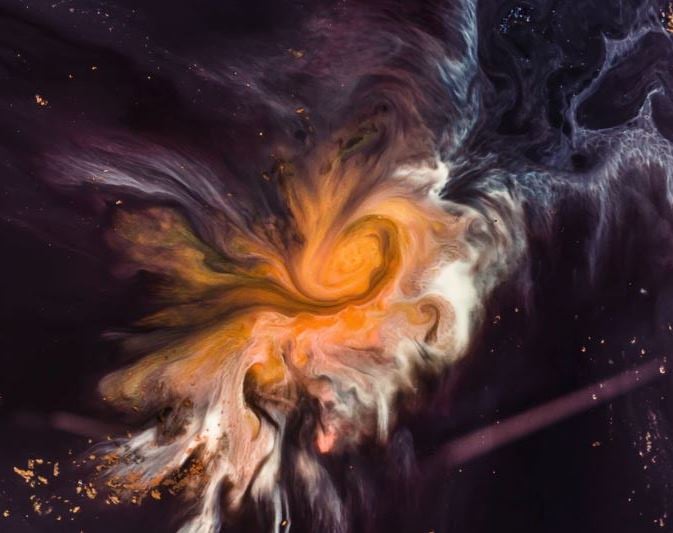 Libra
You're a peacemaker, but what about the inner peace that you deserve? You're all about relationships, so you may have been so busy mending other people's lives lately that you've forgotten (or at least set aside) what's going on in your own. That selflessness stops with Jupiter retrograde. Now is a time when you should focus on yourself and the issues that you put aside while you focused on everyone else. Are you ready to receive the gift of growth that a Jupiter retrograde learning experience can bestow? Accept it graciously, like only a refined and amiable Libran can. With Jupiter in Scorpio, you can form a very symbiotic relationship with this energy if you're willing to take a more emotionally balanced approach to your problems. And get ready to stick with it for the long haul, because this transit won't let you give up just because it's difficult.   

Scorpio
What happens when already introverted and secretive Scorpio is asked to delve even deeper into the mysteries of themselves during a Jupiter retrograde period? Like Jupiter retrograde, the Scorpio psyche is very complex, so is this meetup destined to be a disaster for you? Not at all. If you're like most Scorpios, you value your alone time and like to contemplate deeply emotional issues, and Jupiter retrograde gives you the permission to do just that. Plus, everyone else is a little more in their own head during Jupiter retrograde, which is a bonus for you as it keeps them out of your business. With Jupiter in Scorpio, things get intense. Use your considerable willpower and firmly resolve to confront addictions and bad habits. Conquering them will be possible when Jupiter goes direct.

Sagittarius
You're a social butterfly. Jupiter is your ruler, and when it's heading direct, there's no stopping you. You like to be out in the world, on the go, doing adventurous things with fabulously interesting people. But now, when your home planet is retrograde, how will you be feeling? Prepare to get more introverted and introspective about everything, including your life journey. Look at old photos. Reread your travel blog. What are the lessons you've learned from being out in the world and how can you apply them to your current situation? This is the time to take it all in and reflect on what those amazing experiences have taught you. With Jupiter in Scorpio, you travel to shadowy places you're not used to visiting. You can accomplish a lot while you're here, but you'd rather be somewhere sunny. For you, this is an OK place to visit, but you wouldn't want to live here.

Capricorn 
Self-disciplined and practical, you aren't sure how to feel about a Jupiter retrograde cycle. You have the chance to learn some valuable lessons, grow as a person and become even more successful once you apply your newfound self-knowledge, but you must do some serious mental/emotional work to get there. And quite honestly, you're not sure the payoff is worth the effort. We could tell you it is, Capricorn, but you aren't really one to just take anyone's word for it.  By accepting the challenge that Jupiter retrograde is offering you to grow personally, professionally, spiritually, etc., you'll eventually see the value of your efforts. With Jupiter in Scorpio, you can appreciate and respect what Jupiter retrograde in Scorpio is trying to teach you, but you aren't sure you want to follow its lesson plan. Do you have a better way? As long as you're here, why not apply yourself and see what happens?

Aquarius 
As the great innovator of the zodiac, you don't spend a lot of timing looking backwards. During a Jupiter retrograde cycle, however, revisiting some of your past inventions and explorations pays off. Is there something you could improve upon? Jupiter retrograde gives you the opportunity to really grow from your mistakes – but your challenge is to find a way to meld your logical, scientific approach with some good old-fashioned reflection and meditation. You're already one of the most perceptive signs, Aquarius, so let Jupiter retrograde equip you with the tools you need to be an even more prolific visionary. With Jupiter in Scorpio, you might resist its attempt to change you, but you'll warm up to the idea eventually. You're always up for a challenge and you don't mind some discomfort if you learn something in the end.

Pisces 
You're already an introvert, so looking within yourself to find solutions like Jupiter retrograde asks us all to do comes easily. However, the dreamer in you could get a rude awakening, because Jupiter retrograde doesn't let you hide from reality. Change comes from within, so as a mutable sign, you can use your ability to adapt to your advantage. Get serious. Dig in and dedicate this time to finding out what's really going on in your idealistic head. You won't be asked to make any major decision just yet, but Jupiter retrograde really wants you to consider your options. With Jupiter in Scorpio, you form quite an emotional bond with yourself. Expect to experience a whole range of emotions as you laugh, cry and confront important issues on your way toward self-acceptance and growth.  — by Mary Bergner 

Make 2018 count with your premium, exclusive horoscope!


Want more spirituality, mysticism, and advice for bringing your spirit to the next level of awesome? Follow us on Instagram.


Live a Stylish, Magical Life With Horoscope.com's Latest Articles:
Before You Buy a Tarot Deck, Read This
How Seeing a Psychic Helped Me Figure Out My Life
Want Big, Bright, Beautiful Love? Here's How to Find It
Why I Taught My 7 Year Old to Read Tarot
4 Strategies to Clue Into Your Subconscious