January 2021 Full Moon in Leo Horoscopes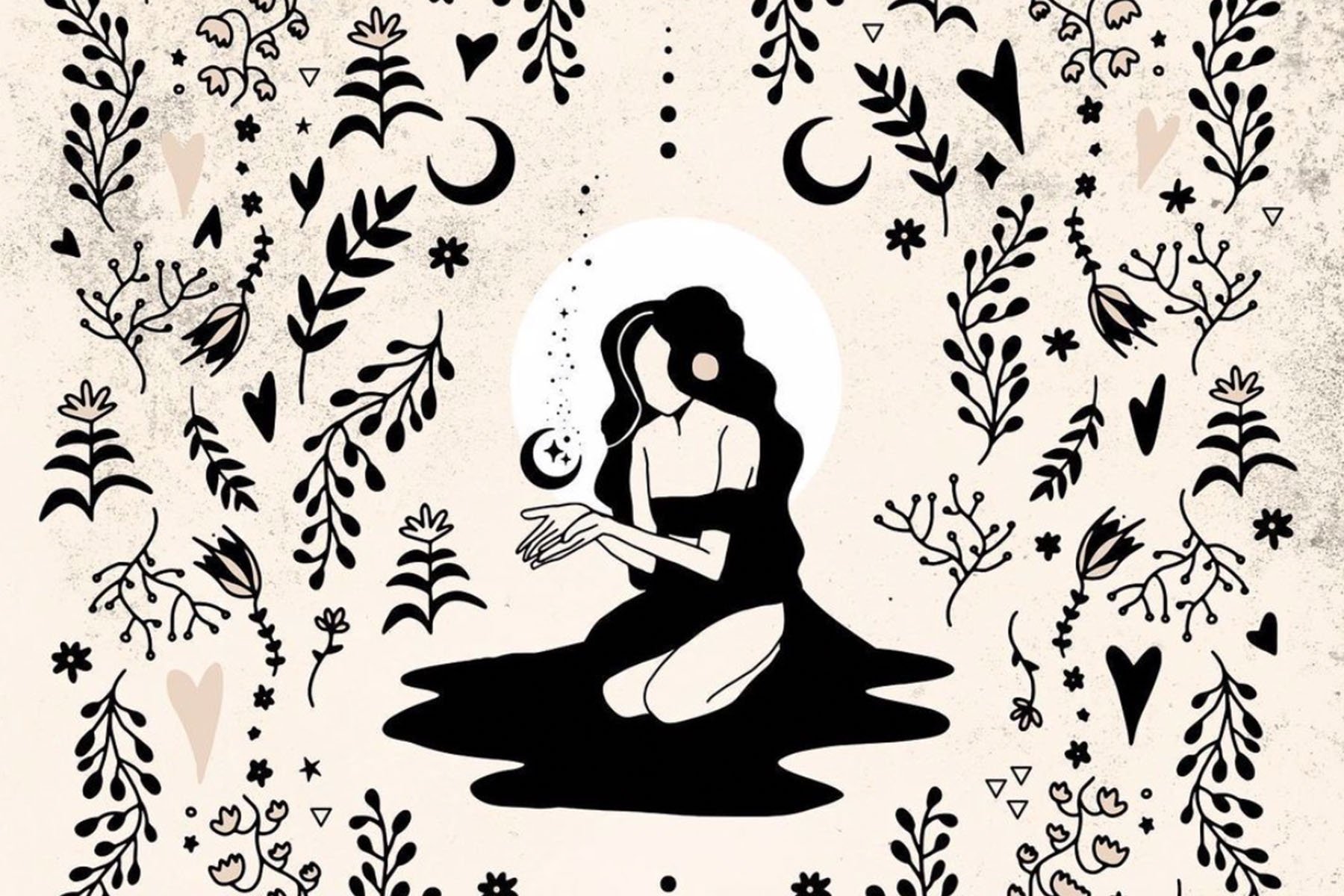 The first full moon of 2021 kicks things off with a fierce and glitzy bang, as January's lunar crescendo debuts on Thursday, January 28 at 11:18am in the regal sign of Leo. Having a celebratory lunation in this enthusiastic fire sign's territory will boost our spirits and get the cosmic party started. And, in typical Leo fashion, it'll heat things up with a generous serving of drama, too.
The full moon in Leo lights up our creative sides, inspiring us to express our feelings with flair and our passions with playfulness. It's a fabulous time for bringing romantic conquests and artistic endeavors to a climax—so don't be afraid to shine your light into the world and embrace your feelings. Now's a chance to be dramatic about your emotions.
This lunation sits directly opposite to the sun and Jupiter (planet of abundance), and this cosmic tug-of-war sparks exciting potential for bubbly social encounters and brave emotional openness. We're feeling generous about sharing our sentiments and boldly expressing ourselves, but we should be wary of spilling our guts to the wrong people. Thankfully, that shouldn't be too hard, as strict Saturn (planet of restriction) looms closely over this sun/Jupiter conjunction, naturally tempering the desire to overshare.
As promised, this sassy Leo-ruled lunation comes with an attitude, too, as the moon, sun, and Jupiter form a dynamic T-square with hot-headed Mars (planet of action) and unpredictable Uranus (planet of surprises). These square-offs can make us impulsive about our feelings—but they'll also help to strengthen our sense of confidence and trust the rebels within our hearts.
What fun is a full moon party without a little planetary drama anyway, right? Here's how the January full moon in Leo will affect your zodiac sign. 
How the Full Moon in Leo Will Affect Your Zodiac Sign
Aries 
With this fiery full moon in your romantic and playful fifth house, Aries, expect your passions to take the spotlight. This lunation could mark a tantalizing turning point for a flirtatious fling or offer a bubbly burst of inspiration for your creative self-expression. In either case, have confidence in your heart's ability to know what it wants—as well as your body's ability to guide you toward what feels right.
Taurus 
While full moons can be a fun time for socializing and making strides toward your goals, this lunation asks you to slow down, stay home, and be a little selfish, Taurus—because right now, your sense of comfort and emotional safety should be prioritized over both work and play. You're processing a lot of intense emotions, but also finding unexpected ways to express them. Pamper yourself on your terms and give yourself space to sort through your feels.
Gemini
Staying in the present moment is the challenge this full moon is presenting you with, Gemini. It's tempting to get carried away in grandiose ideas and faraway fantasies, but it'll be hard to bring any of these to fruition if you ignore your current circumstances and skip over the fine print. Stay focused on what's in front of you, even if it's tedious. It's offering real-world inspiration to help you build the dreamworld you desire.
Cancer
 The full moon is igniting your sensual second house, Cancer, and it'll inspire you to feel into your body's desires and process your most intimate emotions through your physical senses. Your Cancerian sensitivity makes you naturally accommodating to other people's issues, but now's a time to focus on your personal affairs. You have a chance to make some headway when it comes to money, love, and pleasure—and you're worth it.
Leo
It's the annual full moon in your sign, Leo, and you're ready to revel in all the theatrics of this cosmic spectacle. While relationship drama and intensity in the workplace may try to steal some of your focus, at the end of the day, you know it's all about you. You're learning how to express yourself with more authenticity—creatively, professionally, and in partnerships. So, don't be afraid to show off the ways you've grown.
Virgo
Exhaustion may set in under this high-powered lunation, Virgo, and the desire to simply chill will challenge your ever-growing to-do list. But instead of working overtime, give yourself a full moon free pass to check out early and prioritize some spiritually healing downtime—because that can be productive in its own way, too! Try making a vibrant vision board or doing a moon ritual to help you reconnect with your long-term goals.
Libra
 Your social butterfly mode has been activated—thanks to the full moon lighting up your house of friendships. You're finding all sorts of creative inspiration (and even potential romantic sparks) within your crew and community at large. But try not to get so caught up in the group mentality that you forget to honor your own heart, Libra. Your personal desires, hopes, and wishes all deserve equal amounts of attention, too.
Scorpio
Things are picking up at work now, Scorpio, so it's a great time to show off your accomplishments and inject a little passion into your current projects. The full moon in your house of career spotlights your strengths and offers a bold boost of confidence that gives you the courage to make some professional power moves—but be sure to use some of that resolve to strike a better balance within your home life and relationships.
Sagittarius 
This full moon is illuminating opportunities for growth, intellectual stimulation, and spiritual expansion, Sagittarius—so, don't get so distracted by mundane tittle-tattle! By staying intentionally organized and on top of your tasks, you'll have more time in your day for chasing rainbows (and catching them, too). Be bold, dream big, and trust that you'll find the puzzle pieces you need to realize your vision.
Capricorn 
Your soul is on an exciting journey of transformation now, Capricorn—so don't get so wrapped up in the material world that you lose touch with all the raw and powerful realness that's stirring at your core. While matters of money and love may demand attention now, it's important to step back and set some boundaries for the sake of your growth. Face your deepest secrets and express your inner truths.
Aquarius 
You're feeling the shake-ups of this bold luminary on a personal level, Aquarius, as it's lighting up your house of partnerships and asking you to open your heart to the people closest to you. Expressing your own truth and vision feels easy, but relationships require reciprocity—which means hearing, respecting, and sharing in someone else's truth, too. Don't be afraid to get bolder about your feelings.
Pisces
Your free-flowing Piscean spirit thrives in the hazy clouds of a daydream, not the hustle and bustle of a jam-packed calendar. The full moon in your house of routine will illuminate exactly what needs adjusting in your day-to-day life in order to allow your playful sense of creativity to shine. Mystical explorations are important, lil' Fish. But if you don't manage your real-world obligations, you won't have as much freedom to recharge.
Lead photo courtesy of @becca_reitz