How a Life Coach Can Help You Find Your Purpose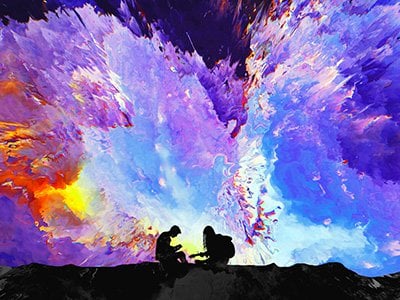 Life coaching is a hot topic these days. Log onto Instagram, Facebook, or almost any wellness website and you'll see quotes and tips from them on how to live your best life. But what exactly is a life coach? And how do you know if you can benefit from hiring one?

Here's everything you need to know about what life coaches really do, what they cost, and how to make the most of having one in your life.

I became a certified master life coach in 2011, after realizing I had a knack for helping other people figure out what was holding them back, and then inspiring them to shift their mindset and start thinking—and living—in a better way. When I first decided to go through training to become a coach, I wasn't really sure what to expect. All I knew was that a life coach was someone who studied human behavior and helped clients change their lives. Through my education, I quickly learned that coaching was very different from therapy, counseling, or other mental health professions. I learned that it was one of the most effective and powerful ways to change your life. 
Here's the short version of what a life coach will do: She (or he) will work with you to address a specific issue, help you get unstuck, and guide you to create an action plan to make real changes in your life. The main thing to understand is that coaching is all about action.
Coaches can help you in all areas of your life. Whether you want to build your self-esteem, grow your side hustle into a full-fledged business, or address your relationship patterns and find love, there is a coach out there who can help you with those goals. A quick Google search on any of those topics can help you ID a coach who specializes in those areas. Another option is to ask friends for recommendations. Don't know anyone who's worked with a life coach? There are lots of communities online including Facebook groups and groups you can find on MeetUp.com that you can join to learn the ins and outs of coaching and meet people who have been through the experience.
So how do you know if you are ready for a coach? Simply put, you are coachable. Meaning, you are ready to make a change in your life, and you are committed to creating goals for yourself – and then acting on them. An important thing to understand is that a life coach doesn't just dish out advice and tell you what to do. A life coach will listen to you, ask powerful questions you may have never asked yourself, and guide you. But she or he won't do the work for you. Life coaching empowers you to become the change agent in your own life. You create goals during each session, and your life coach holds you accountable to those goals.
It's also important to know that health insurance companies don't cover life coaching services. So, if you're interested in hiring a coach, you're going to have to pay out of pocket. Depending on the level of experience of your coach, you can expect to pay anywhere between $90-$150 per session. Most coaches will work with you on packages, allowing you to save on 30, 60, or 90–day programs. You'll want to work with a coach for more than one or two sessions, as the work you'll do together will build on the previous session. In general, you should plan to hire a coach for at least one month at minimum to get the best results.
And please, be picky about who you hire! As I mentioned earlier, coaching is a very popular career these days. It seems like everyone is calling themselves a life coach, and many are untrained. But life coach certification can be valuable; I highly suggest working with a coach that is certified through an ICF-accredited school. The ICF, or International Coach Federation, is the organization that "seeks to advance the art, science, and practice of professional coaching." They basically oversee the industry on a global scale, making sure that professional coaches are adhering to the high standards and ethics of the coaching world.
If you're curious about where your potential coach got their education, there's nothing wrong with asking them! Do your research, ask for client testimonials, and talk it through. A great coach will be open to building trust with you. After all, this is an intimate relationship and you should feel totally comfortable with who you hire. If a coach is rushing you into an agreement, that's a big fat red flag.
If you've been thinking about hiring a life coach, I can't stress enough how powerful the experience can be. If you're willing to show up, do the work required of you, and have an open mind, working with a coach will truly change your life.


Top image by Dorian Legret.
Want more spirituality, mysticism, and advice for bringing your spirit to the next level of awesome? Follow us on Instagram.