February 2022 Full Moon in Leo Horoscopes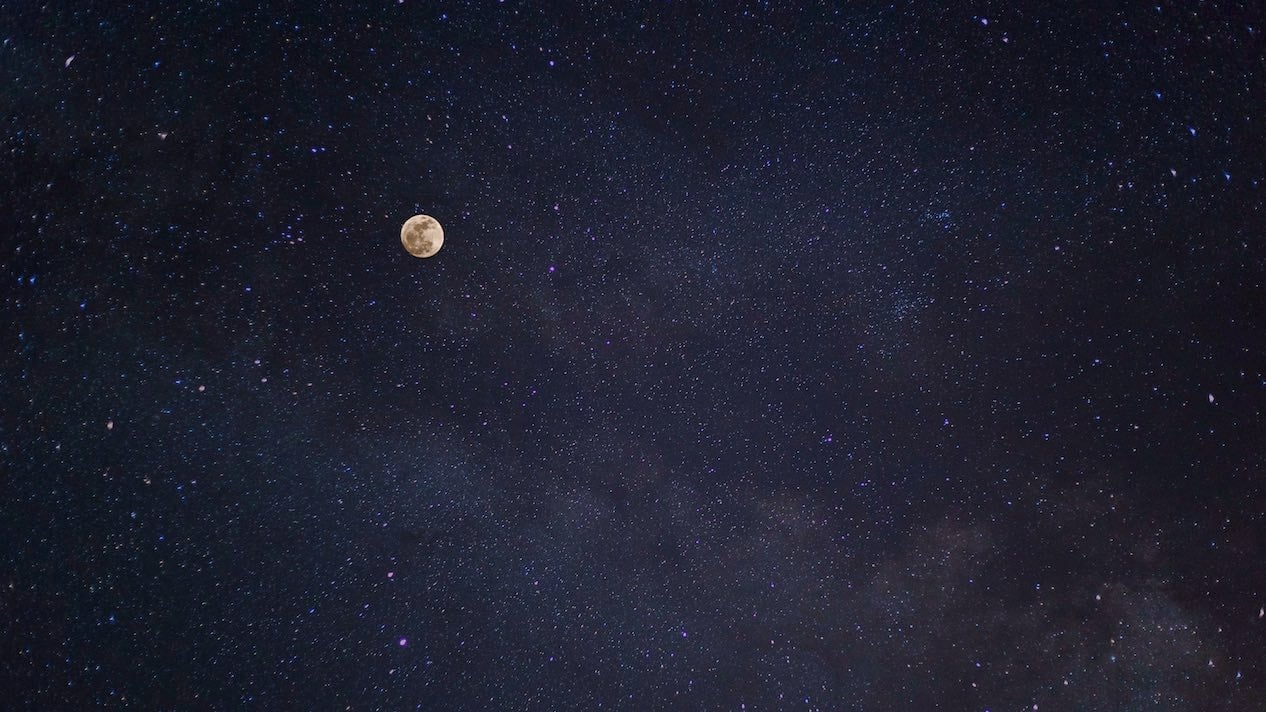 Lights, camera, action! February's flashy full moon is making its star-studded debut on Wednesday, February 16 at 8:52am PT in the regal and glamorous sign of Leo. The full moon in Leo invites our inner performers out to play, inspiring us to pursue our passions and be more expressive about our emotions. This is a beautiful time to break out of old relationship patterns, overcome creative blockages, or connect deeply with your desires. Inspiration and excitement are all around! Leo's fiery and flamboyant energy always wants to put on a show, so don't be shy about bringing your true feelings into the spotlight. Now's the time to let them shine.
While Valentine's Day will have passed by the time this lunar crescendo reaches its climax, the romantic vibes will still be piping hot, thanks to a steamy conjunction between Venus (planet of love) and Mars (planet of passion). These cosmic lovers have been courting each other in hardworking Capricorn. Now that they'll finally fully embrace alongside February's full moon, we'll be offered a passionate new beginning that can bring more stability and longevity to matters of the heart.
Of course, it wouldn't be a Leo lunation without a little drama, right? The luminaries will be collectively squaring off with the nodes of Destiny at the time of the full moon, creating a grand cross that gives every fork in our path a fated feeling. However, you're probably more equipped for the challenge than you think, as lucky Jupiter (planet of abundance) and wildcard Uranus (planet of unpredictability) are forming a rare and special sextile amidst the drama. This promises all kinds of auspicious spiritual growth spurts, sudden shifts in our belief systems, and expansive revelations — all of which will help us move forward feeling much more aligned with our higher purpose.
No matter your zodiac sign, following your heart and being true to yourself under this full moon is a must. Read on for your full moon in Leo horoscopes.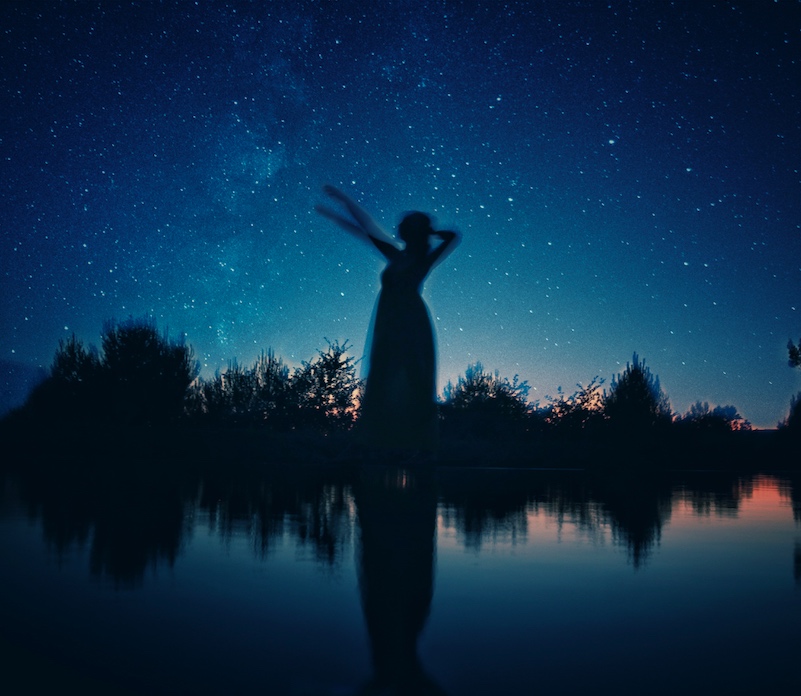 Aries
This lunar energy is bubbling up in your romantic life, Aries, so expect to be feeling extra flirty and ready for fun. Perhaps it's time to finally tell your crush how you feel, or focus on re-igniting the flame in your current relationship. Stop putting a lid on your passions and let your heart tell you what it wants. By following your excitement, you'll automatically be building the future of your dreams.
Taurus
Full moons can get us emotionally riled up, Taurus, so channel those surging feelings into some serious self-care. Take a break from your grind and embrace some quality time at home, indulging in whatever makes you feel comfortable, safe, and secure. It's time to treat yourself to an expensive bottle of wine, a fancy skin treatment, and the rom com marathon your heart desires.
Gemini
With the full moon peaking in the communication sector of your chart, you might find that you're more likely to run into some text-related dramas, Gemini. Avoid the desire to sensationalize your stories or give into gossip, and use discretion if you happen to hear something juicy through the grapevine, too. If you need to get to the bottom of something, go straight to the source.
Cancer
You can't control anyone else's feelings, choices, or energies, Cancer. So, this full moon is here to remind you to stay grounded in yourself. Instead of exhausting yourself trying to read people's minds, practice listening to your body and honoring your needs. Focus on feeling pleasure, seeking stability, and being in tune with your physical senses.
Leo
It's the once-a-year full moon in your sign, Leo, so take your rightful place at center stage and revel in the warmth of the lunar spotlight. Now's the time to bring personal projects to fruition and put your passions on display for the world to see. Let go of whatever's standing in the way of your goals and happiness. You deserve to shine without anything blocking your light.
Virgo
Staying on top of your tasks is important to you, Virgo, but remember that you deserve downtime, too. This full moon asks you to confidently pull away from your to-do list and prioritize spiritual restoration. Recharging your batteries with some much-needed relaxation activities will ultimately boost your productivity and make you feel more inspired.
Libra
Set your inner social-butterfly free have some fun now, Libra. Your friendships are being supercharged with the fiery full moon's energy, so be a beacon of confidence within your crew and try to lead by example. Connecting with people on an authentic, heartfelt level will lead to lasting bonds. There's no need to be anyone but yourself, no matter how many people are watching.
Scorpio
You're getting to know yourself more deeply all the time, Scorpio. And while you may prefer to play your cards close to your chest, you can use your personal insights to bolster your career now. Find ways to weave your truest talents and greatest gifts into your professional life and watch as big opportunities begin to materialize. Stop thinking small. You have the power to do something huge.
Sagittarius
Imposter syndrome? I don't know her. This full moon is here to remind you of the brave and badass adventure-seeker that truly you are, Sagittarius. Now's the time to pursue your higher-minded interests and do something that excites your soul. Let go of self-doubt and banish the limiting beliefs that are holding you back from exploring new things. Spread your wings and fly.
Capricorn
It's easy to get caught up in the glitz and glamor of the material realm, but the most powerful magic in your life lies within you, Capricorn. Dig deep inside yourself and start letting go of the fears, shames, and secrets that have been burdening your soul. By lightening your energetic load, you'll be able to more easily embrace the gorgeous new beginnings that are currently blossoming in your life.
Aquarius
This full moon is here to put your relationships front-and-center, Aquarius, so be ready to listen, learn, and love even more than usual. Commitment can be scary, especially when it involves another individual and their needs. However, if you're willing to compromise and they're willing to honor what's in your heart, the bond can offer you a beautiful opportunity to see new sides of yourself.
Pisces
Dates, details, and deadlines aren't exactly your idea of a good time, Pisces. But getting a better handle on your to-do list can create more time in your schedule for your preferred water sign activities, such as daydreaming, sleeping in, and taking long baths. This full moon will bring you an extra burst of motivation that can help you get ahead on your work and make more room for relaxation.
Photos courtesy of Min An and Baraa Jalahej on Pexels.